Beyond Betrayal: Understanding Detachment After Infidelity
Infidelity is a painful experience that can have profound emotional aftermaths. The healing journey after infidelity comprises understanding the emotional effects, accepting detachment, and finding support to live a fulfilling life.
In this article, we will delve into the emotional consequence of infidelity, define detachment, and discuss the process of detachment after infidelity. We will also mention therapy's role in detachment and healing and offer helpful hints about life after detachment and how to focus on moving forward.
Emotional effects of infidelity
Infidelity can provoke a broad range of intense emotions leaving long-term effects on people who went through it. Some of them include
Finding out that a spouse has been unfaithful can cause significant betrayal and shock. The trust that was the union's foundation is destroyed, leaving the betrayed partner emotionally devastated.
Infidelity often causes anger and resentment towards the unfaithful spouse. The feeling of being taken for granted can ignite a desire for justice or revenge.
The infidelity experience can cause grief and loss. The betrayed partner mourns the loss of the relationship they thought they had and may develop feelings of inadequacy and rejection.
Watch this video to learn how to cope with grief and loss:
Self-doubt and insecurity
Infidelity can reduce one's self-esteem and cause feelings of self-doubt. The betrayed partner may question their worth, attractiveness, or ability to trust future partners.
Detachment after infidelity entails intentionally creating emotional distance from the unfaithful spouse and the pain. It involves focusing on healing and growth instead of suppressing painful emotions. Detachment after infidelity allows the affected individuals to protect themselves from harm and find a healthier viewpoint on the situation.
The process of detachment after infidelity
Detachment is a gradual process that varies across individuals. However, it involves the following steps:
Identify and validate emotions
It is vital to spot and substantiate the range of emotions experienced after falling out of love after infidelity. By accepting these feelings, individuals can healthily process them.
Establishing clear boundaries with the unfaithful spouse is crucial for creating emotional space. This might involve physical separation or setting some specific guidelines for interaction and communication.
Self-care and personal growth
Prioritizing self-care is essential in healing. Participating in activities that evoke joy, self-compassion, and chasing personal goals foster confidence and growth.
Detachment after infidelity involves releasing resentment and practicing forgiveness. This means freeing yourself from the emotional burden that might hinder your progress.
The function of therapy in detachment and healing
The healing journey after experiencing infidelity can be complex and challenging. While it is possible to navigate this path alone, seeking therapy can provide quintessential support and guidance.
Therapy plays several roles in healing, offering a safe space to explore emotions, gain insights, develop coping strategies, and move towards a place of healing and growth.
Providing emotional support
One of the crucial roles of therapy in detachment and healing is to provide a safe and non-judgmental space for people to express their emotions healthily. The therapist is a compassionate listener, validating the pain experienced after infidelity.
By acknowledging and exploring these emotions in therapy, individuals can begin to process them healthily and constructively.
Facilitating self-reflection and insight
Therapy enables individuals to delve into their feelings, thoughts, and beliefs surrounding infidelity. Through guided self-reflection, therapists assist clients to gain deeper insights into themselves, understanding their relationship dynamics, like falling out of love after being cheated on, and the extent of the betrayal.
This self-discovery process can uncover underlying patterns, triggers, and unresolved issues that may have prompted the infidelity and foster personal growth and awareness.
Developing coping strategies
Infidelity often leaves individuals feeling lost, overwhelmed, and uncertain about coping with the pain and aftermath. Therapists are skilled in assisting clients to develop effective coping strategies tailored to their needs.
They offer tools and techniques to manage intense emotions, manage communication challenges, rebuild self-esteem, and foster resilience. Coping strategies empower individuals to face the healing journey with strength and clarity.
Rebuilding trust and restoring relationships
Therapy can play a vital role in this process for couples who choose to work towards rebuilding their relationship. Therapists facilitate open and honest communication between partners, providing a secure platform to address the issues contributing to infidelity and rebuild trust.
They guide couples in establishing new relationship dynamics, improving emotional intimacy, and developing strategies to prevent future betrayals. Couples can gradually heal their relationship with therapy and move towards a healthier and more fulfilling connection.
Encouraging personal growth and empowerment
Detachment and healing after infidelity involve personal growth and empowerment. Therapists support individuals in embracing their strengths, rediscovering their sense of self, and setting personal goals that align with their values and aspirations.
They help clients navigate the process of letting go of negative emotions, forgiving themselves and others, and embracing new opportunities for personal development. Therapy empowers individuals to create a future that is not defined by the pain of the past.
To understand more about couple therapy, after infidelity, read this research study by Jorge Barraca and Thomas X Polanski titled Infidelity treatment from an integrative behavioral couple therapy perspective.
Life after detachment: Moving forward
After detachment, individuals can begin a new chapter of their lives. Moving forward involves:
Infidelity can make individuals lose sight of their needs and desires. Detachment after infidelity offers an opportunity for self-rediscovery and redefining one's identity outside the context of the betrayal.
For those who choose to remain in the relationship, rebuilding trust becomes crucial as they question "How to love someone after they cheated?". Open and honest communication, consistency, and the readiness to work through challenges are important to regain trust.
Embracing new opportunities
Detachment after infidelity allows one to embrace fresh opportunities and experiences. Individuals can explore new interests, build new relationships, and create a rewarding life that aligns with their personal growth and values.
Read this book by Melody Romig titled Healing From Infidelity to learn how to make the right choice after cheating has threatened to ruin the union.
The emotional effects of infidelity could be huge, but detachment can present a chance to achieve healing and personal growth.
Some more questions
Here are some more questions dealing with life after being cheated on by a partner. Hope you find some more valuable answers and resources to continue on this journey with resilience.
Should couples remain together after infidelity?
Deciding whether to remain together after infidelity is a personal choice. It depends on the couple's ability to communicate, solve trust issues, and rebuild the relationship. Seeking professional guidance can provide clarity and support in making this decision.
Can a relationship remain normal after cheating?
When there are lost feelings after being cheated, rebuilding a stable and healthy relationship is possible but requires profound effort from both partners. It involves open communication, commitment to addressing underlying issues and rebuilding trust. With commitment, counseling, and a willingness to work on the relationship, restoring a sense of normalcy is possible, but it may be a new normal.
Is separation helpful after infidelity?
Separation can provide space for healing and reflection after infidelity. It allows individuals to assess the relationship and their own needs. It can be beneficial in gaining clarity and deciding the best course of action, whether that involves reconciliation or moving forward separately.
What feelings commonly occur after infidelity?
After infidelity, individuals commonly experience a range of intense emotions. These may include feelings of betrayal, anger, sadness, shock, confusion, self-doubt, and a loss of trust. Acknowledging and validating these emotions as part of the healing process is important for detachment after infidelity.
What is mental breakdown after infidelity?
A mental breakdown after infidelity is a chronic emotional and psychological response to betrayal. It can manifest as severe distress, overwhelming sadness, anxiety, depression, difficulty coping with daily life, and a sense of loss of self. Seeking professional help is vital in managing and recovering from a mental breakdown.
Looking beyond the betrayal
Detachment after infidelity is a powerful and transformative journey that allows individuals to reclaim their emotional well-being and move toward healing. It is a process that requires self-compassion, self-reflection, and a commitment to personal growth.
Individuals can discover strength, determination, and a renewed sense of self by acknowledging the emotional effects of infidelity, understanding the meaning of detachment, seeking therapy, and embracing life after detachment. While the road may be complex and challenging, the possibilities for healing, growth, and creating a brighter future are possible.
Remember, detachment is not about forgetting or evading emotions but seeking balance and empowering yourself to move forward and learn how to love again after being cheated on. If you need more help navigating detachment after infidelity, consider booking a session with a relationship counselor.
In this book by Taylor & Francis titled Infidelity, you will get access to a Practitioner's Guide to Working With Couples in Crisis, you will learn how therapy can help solve infidelity problems.
Share this article on
Want to have a happier, healthier marriage?
If you feel disconnected or frustrated about the state of your marriage but want to avoid separation and/or divorce, the marriage.com course meant for married couples is an excellent resource to help you overcome the most challenging aspects of being married.
Learn More On This Topic
You May Also Like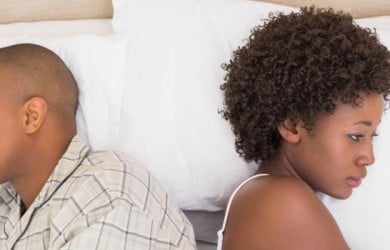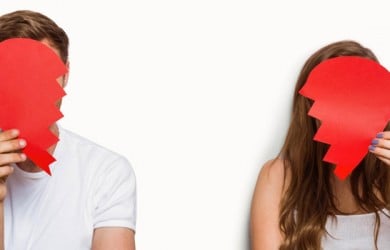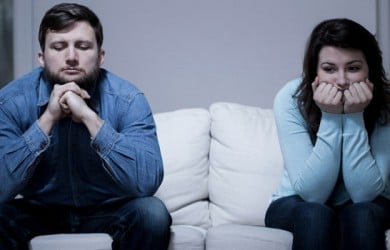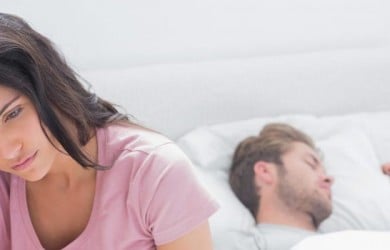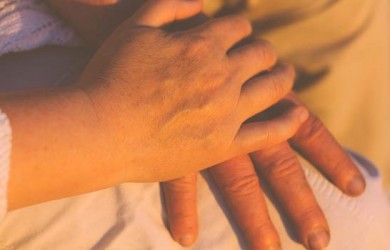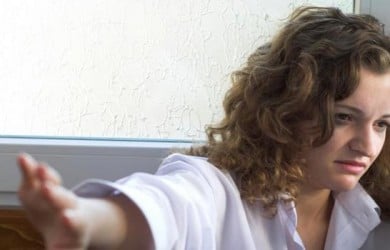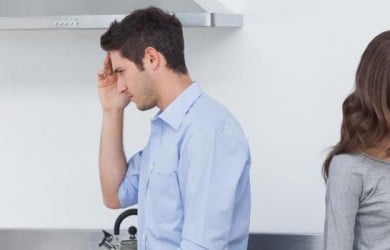 Popular Topics On Marriage Help