8 Types of Betrayal in Relationships That Can Be Damaging
Some types of betrayal are as hurtful as having one's heart ripped out of their chest mercilessly. Everyone who has experienced betrayal in relationships can agree that betrayals aren't the best thing for a person. When it comes to understanding what betrayal really means, it's important to know that it can take many forms.
How you would define betrayal in a relationship may be different from how another person would define it. So before we understand the different ways it can occur in a relationship, it's important we get this settled; what betrayal in a relationship is?
This is because different people have different values. Generally, betrayal in a relationship occurs when there is a violation of a presumptive contract, trust, or confidence, which produces moral/psychological conflict within a romantic relationship.
Acts of betrayal break your trust in your partner, and depending on the form of betrayal involved, some people even find themselves having trust issues for the rest of their lives.
This article aims to expose 8 types of betrayal to you and the real reasons behind them.
The aim of this is not to weigh you down with negative emotions but to equip you with winning strategies on how to overcome a betrayal from a loved one and move on to finding real love once again.
By the time you are done reading this article, you'll find the strength to move on into a new phase of your life, even if you have been betrayed by a partner before.
8 types of betrayal that are as hurtful as affairs
No act of betrayal is little and should be treated with levity. However, these types of betrayal cut deep, like a warm knife slicing through butter.
1. Intangible acts of infidelity
Wait a minute. When we hear the word 'infidelity,' our minds have a way of cooking up this idea that one partner in the relationship has to be having sex with someone else to be considered an unfaithful partner.
What if this isn't entirely true? Are there other scenarios that, although not sexual, qualify to be considered as acts of infidelity?
A simple and conventional answer is YES. Wikipedia defines infidelity as the violation of a couple's emotional and/or physical exclusivity, usually resulting in feelings of anger, sexual jealousy, hurt, or rivalry.
Another curious aspect of this definition is the choice of synonyms associated with infidelity, one of which is 'straying.' This definition, coupled with the highlighted synonym, suggests that not all forms of infidelity are physical/sexual.
Non-sexual forms of betrayal in relationships can be as damaging as the sexual forms of betrayal in relationships. Here are a few things that constitute non-sexual forms of betrayal in relationships.
Financial infidelity

is a form of infidelity in a relationship that involves financial obligations. While it is expedient to have your independent funds as an independent adult, some financial acts of betrayal can constitute a profound nuisance to your relationship if your partner ever finds out.




For example, being neck-deep in debt or having unhealthy financial habits like a gambling addiction.

Emotional acts of cheating happen when you start developing a deep emotional attachment to someone else who isn't your partner, especially if that emotional involvement replaces the emotional connection you should have with your partner.
2. Desperate acts of selfishness
Every once in a while, you must remind yourself that you are a human being deserving of some love and attention.
This will help you prioritize your physical and mental health because one thing that being in a romantic relationship does is that it has a way of making you focus on your partner, sometimes at your own expense.
While it is necessary to take care of yourself sometimes, desperate acts of selfishness are examples of betrayal that hurts as deeply as cheating on a partner.
Constantly acting in excessively self-indulgent ways without considering the needs and wants of your partner will, over time, cause a strain in your relationship. The sad thing about this type of betrayal is that you may not immediately feel the heat in your relationship.
If your partner is long-suffering and who can put up with a lot of your excesses (or if you ate the one who is this way in the relationship), they may be able to hold off on immediately showing you how they feel about your actions.
However, continuing these over an extended time frame can cause significant damage to your relationship. Research has shown that taking and receiving only (selfishness) can have negative effects on a relationship. They can cause feelings of inferiority, lonesomeness, and social disconnectedness.
3. Not sticking up for your partner, especially in public
Have you ever been in that position where people make fun of you for some reason, and instead of your partner sticking up for you, they make awkward gestures and laugh with the 'jokes?'
If you have, you'll admit that this hurts. Depending on the people and scenario involved, it can hurt almost as much as blatant acts of cheating.
Here's the thing about relationships. When you agreed to date, marry, or be in a relationship with your partner, you signed up for more than just having casual sex with them. You signed up to become their partner/teammate. This implies that you should stick up for them every chance you get.
Constantly letting them take the heat in public and standing on the sidelines would only affect your relationship in negative ways. It may just be a matter of time until they call you out on this.
Because it hurts a lot!
Related Reading

:

 

What Do You Do When Negativity Takes Over Your Relationship
4. Lying
Lying to your partner or spouse may affect them more than the betrayal of others. Lying usually occurs as a response to a perceived wrong action.
When you have carried out an action you believe to be wrong, and you'd rather keep it away from your partner, it is possible that you would resort to the apparent way to do this, which is to lie to them.
Many times, the most painful part of this type of betrayal is that your partner would keep a major part of their lives away from you. More often than not, lying unleashes a lot of negative emotions in the minds of the other person in the relationship when the lie is brought to light.
Much more than just weaseling your way out of an immediate confrontation, lying has a profound effect on your partner.
Lying can leave your partner second-guessing themselves and wondering what else you may be keeping away from them.
Also, depending on what you've been lying to them about, this second-guessing can cause your partner to begin taking everything you tell them with a grain of salt. The result of this is dashed trust and feelings of insecurity that may take a long time to fix.
5. Using your partner's past against them
This type of betrayal hurts deeper than anything you can imagine. It suggests that you aren't worthy of being trusted with your partner's past and can also indicate that you are emotionally immature.
Out of the many reasons your partner confided in you, one of the most likely was to access your support and help through their dark times. They may have made a mistake in the last, one they would have to deal with for a long time, even if it is just emotionally/mentally.
As a sign of your commitment to them, part of your job is to help them get over their past mistakes and hurt, not to use them as verbal jabs when you argue with them.
Using your partner's past against them is a type of betrayal that curls deep, and you may even find them physically recoiling from you when you do this to them.
Related Reading: 

How Do You Stop Your Spouse From Bringing Up The Past
6. Denying your partner's sexual desires
One significant aspect of most intimate relationships is the sexual aspect of things. Acts of betrayal in relationships do not only occur when one person cheats on the other.
A conscious rejection of physical intimacy with your partner, especially for no apparent reasons, can affect your partner's emotional and mental health in more ways than you can imagine.
If you keep making advances at your partner and they keep rejecting you, you may be tempted to believe that you don't look physically attractive to them or that they may just not like you that much. This idea, if not clarified, can cause you to spiral into depression or self-doubt.
7. Emotional coldness/detachment
Being available to your partner doesn't only mean that you should be physically present. It also means that you should be present with them, both physically and emotionally.
Emotional coldness and detachment is another form of betrayal that, although intangible, hurts as profoundly as infidelity.
Imagine having a partner who lives in the same house as you but who you can't reach in times of emotional need. If this emotional detachment continues over a prolonged period, it can cause a strain on the relationship.
8. Disrespect
Your partner is and should be many things to you. A slave is not one of them. When you begin to act in a way that makes your partner feel as though they are beneath you or that you are more important than they are, your relationship begins to decline.
Sometimes, these acts of disrespect could be subtle. At other times, they could be pronounced. In any case, disrespect for your partner is a dangerous type of betrayal. You don't want this to tear your relationship apart.
If you feel your partner is disrespectful towards you, watch this video to find out how to deal with it.
Reasons for the betrayal
If you have ever experienced any of these forms of betrayal, you'd agree that they are hurtful and can leave you asking yourself why you've been left to deal with those types of betrayal in your relationship.
In any case, here are some reasons for the betrayal you may have experienced in your relationship.
1. Past negative experiences
If your partner has dealt with traumatizing experiences in past relationships, they may express acts of betrayal toward you. They may disrespect you or try to be emotionally detached from you (to prevent heartbreaks again).
Related Reading: 

Negative Experience Of The Past Can Affect Your Relationship
2. A feeling of loneliness and despair
If you feel lonely and emotionally withdrawn from your partner, you may go on to seek comfort in other places. Sometimes, this could lead to unprecedented acts of betrayal in the relationship.
Also, if you have unmet emotional needs or a craving for love when your partner is emotionally/physically unavailable, you may find yourself in a tough spot.
Related Reading: 

What To Do When You Are Craving Emotional Intimacy
How to overcome a betrayal
If you have been a victim of any of these 8 types of betrayal we have discussed, overcoming these forms of betrayal may take a lot of work and commitment on your part.
Regardless of the pain and hurt you feel, it is possible to get over betrayal in relationships and build an enviable life for yourself. In this article, you will find a detailed, step-by-step process to get over betrayal in your relationship.
This research talks about how one can overcome betrayal in relationships and if commitment can promote forgiveness in relationships.
The bottom line
Some acts of betrayal, although not cheating/infidelity, hurt as deeply as cheating and infidelity. In this article, we have outlined 8 different types of infidelity that can take a drastic toll on your relationship.
Note them, steer clear of them, and apply the strategies discussed in the last section of this article to help you get over past betrayals in your relationships.

Share this article on
Want to have a happier, healthier marriage?
If you feel disconnected or frustrated about the state of your marriage but want to avoid separation and/or divorce, the marriage.com course meant for married couples is an excellent resource to help you overcome the most challenging aspects of being married.
More On This Topic
You May Also Like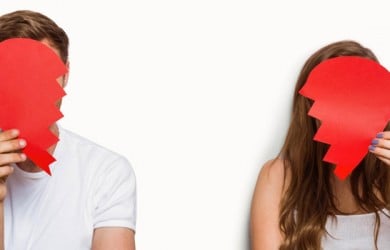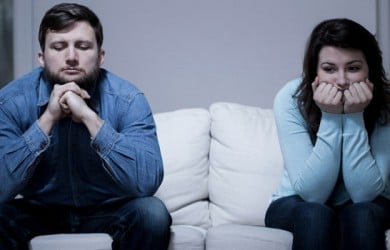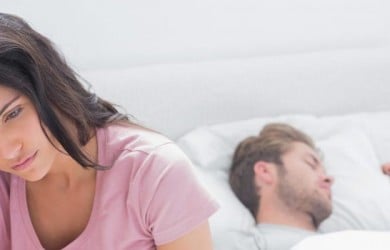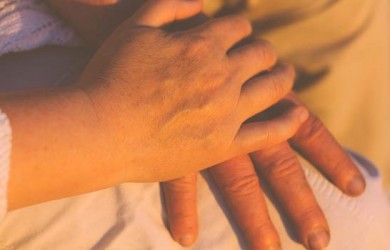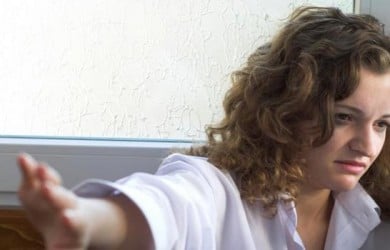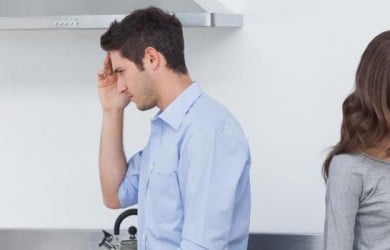 Popular Topics On Marriage Help