11 Worst Lies in a Relationship That Can Be Extremely Damaging
Building a good relationship requires a solid foundation of trust and honesty. However, certain falsehoods have the potential to cause significant harm to the connection that exists between couples.
In this piece, we will investigate some of the worst lies in a relationship and the ramifications these lies have for the dynamics of a couple's relationship.
What are the worst lies in a relationship?
The worst lies in a relationship, leading to the destruction of trust and closeness, causing catastrophic consequences.
Betrayal of trust and intimacy, whether through physical or emotional infidelity, always results in deep hurt. Lying about financial matters, such as concealing debt or reckless spending, causes stress and emotional turmoil, exacerbating the damage.
Lies that betray trust and intimacy have severe consequences. Infidelity, both physical and emotional, deeply hurt partners. Similarly, concealing debt or engaging in reckless spending in financial matters causes stress and hurt feelings.
These harmful falsehoods erode the foundation of a relationship, leading to lasting damage and the need for repair.
11 worst lies in a relationship and what they mean
So what does lying mean? Let's talk about all of them. What topic do people frequently lie about while they are in a committed relationship? Here is a little look behind the scenes.
1. Infidelity
When a person cheats on their partner and then lies about it, not only do lies destroy relationships and trust between the two of them, but it also leads to feelings of inadequacy and creates mental anguish that can linger for a significant length of time. Such are the effects of lying in a relationship.
2. Financial secrets
Keeping one's financial situation a secret not only puts one's stability in jeopardy but also increases the likelihood that one will become embroiled in conflict, stress, and resentment with the other partner.
3. Falsifying details
When someone lies about significant details, such as their previous relationships, qualifications, or work history, it erodes trust and authenticity and reduces the likelihood that they will be taken seriously as a result of the deception.
4. Addiction concealment
It is fairly usual for people with a substance use problem to keep this addiction a secret. Whether it be an addiction to drug misuse or abuse of any kind, this hinders assistance and erodes trust in the individual and relationship.
5. Misrepresenting intentions
When a person tells falsehoods about their long-term objectives, such as whether or not they want children or their future aspirations, it sets expectations that are in direct opposition to one another and cannot be fulfilled.
6. Creating false evidence of success
When a person exaggerates their own achievements for the sake of impressing other people or seeking validation, not only does it make it more difficult to develop true connections with other people, but it also fosters feelings of animosity in moments of being lied to in a relationship.
7. Concealment of emotional discontent
It is a waste of effort to give the appearance of being content while completely neglecting one's own emotional needs. Because of this, one may have feelings of dissatisfaction since it prevents them from becoming closer to other people.
8. Refusing to take responsibility and lying about personal faults
Refusing to accept responsibility for one's actions and lying about one's own shortcomings both have the impact of undermining trust and making it more difficult to learn from mistakes and forgive others.
9. The practice of hiding information regarding previous traumas
When substantial traumatic events from one's past are kept a secret, it significantly affects one's ability to understand and support, which in turn impedes the formation of connections with other people.
10. Taking on a false identity
Attempting to seem to be someone other than who you actually are or adopting a fake identity stifles true connections and closeness among people.
11. Refusing affection and intimacy
Employing deception or withholding physical contact as a method of exerting power over another person The connection that already exists between couples can be weakened when one partner uses manipulation or the avoidance of physical contact as a method for exerting control.
How do secrets and lies affect relationships
Relationships are severely harmed by secrets and falsehoods because they undermine trust and prevent vulnerability. Open expression is hampered when communication breaks down.
As boundaries build, emotional connection decreases. Resentment and fury are created by unresolved secrets. Since honesty and trust are necessary for true connection, intimacy suffers as a result.
Secrets and falsehoods undermine trust, which breeds mistrust and distrust. Open sharing is prevented because of communication barriers. As boundaries build, emotional connection decreases. Issues that go unsolved can lead to resentment and hostility. Intimacy suffers when there are secrets and lies present since it depends on trust and honesty.
Watch this video to learn whether it is okay to keep secrets in a relationship:
Curious about navigating the complexities of lies in relationships? Explore the next section for insightful answers to common questions about the impact of deception, trust restoration, and building healthier connections.
What are some examples of the worst lies that can severely damage a relationship?
Among the worst lies in a relationship that may seriously harm the relationship are infidelity and financial dishonesty. Infidelity destroys trust and leaves emotional scars.
Arguments and betrayals result from financial dishonesty, such as hiding debts or engaging in wasteful spending. These falsehoods weaken emotional connection, intimacy, and trust, doing long-term harm.
For the relationship to be repaired and to become better, trust must be rebuilt, and these falsehoods must be addressed. So the first thing to do is know what are the worst lies to tell in a relationship.
Final thoughts
It is absolutely necessary to lay a basis of honesty and openness in order to provide the groundwork for the growth of a strong and healthy connection.
One's worst lies in a relationship include failing to speak freely, refusing to take responsibility for one's behavior, and, if necessary, seeking aid from a professional expert.
These are all examples of lies that are considered the worst lies in a relationship.
If you want to mend relationships, know how to stop lying in a relationship, and establish ones that are more long-lasting and honest, you might think about going to couples counseling or gaining some education on relationships which are options easily available.
Share this article on
Want to have a happier, healthier marriage?
If you feel disconnected or frustrated about the state of your marriage but want to avoid separation and/or divorce, the marriage.com course meant for married couples is an excellent resource to help you overcome the most challenging aspects of being married.
Learn More On This Topic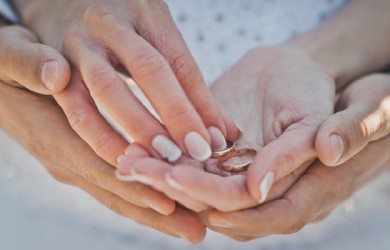 You May Also Like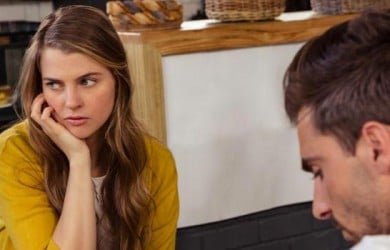 Popular Topics On Married Life