The Importance of Trust and the Science Behind It
Couples always start with hope. They trust each other entirely and far too often this trust starts to erode as months and years tend to pass by creating a hollow hole for love.
In the hole for love, they find themselves looking towards isolation and loneliness. While mistrust is not entirely the opposite of trust but lack of trust does set a stage for mistrust. When you find yourself untrusting and lonely, you become incredibly vulnerable, and these conditions are set for betrayal.
What is trust?
In John Gottman's new book, The Science Of Trust, he tries to change our perception about trust and the way we look at it. Most of us look at trust as an idea or a belief, but Gottman gives trust a new meaning and redefines it as an action; not an action done by you but the action of your partner.
Gottman believes that we trust according to what our partner does.
Trust grows from how you treat your partner in each situation when your needs clash with your partners.
No matter how big or small they are, you will act in your self-interest or the in the interest of your significant other. Trust takes place from the choice that you make in order to take care of your significant other, that too at your own expense.
For example, you come back home after a long and hard day's of work and want to connect. However, your partner had an equally hard day; you tell your partner about having a hard day.
Simply by saying this, you make a bid for your spouse's attention. Trust will build when your partner decides to not counter your bid but instead accept your need at their expense.
You may hear them say, "I did too but tell me what you did in your day." When this happens over and over again, each of you giving to the other person at your own expense, the trust will start to grow.
So what should we all ask
In Science of Trust, Gottman details on the crucial question we all ask "Are you there for me?"
This simple question invades all kinds of relationships; you can hear this question when your dog vomits on the floor, when you go through a car accident or when your child gets sick. This question underlies and defines trust, unconsciously and implicitly.
This author even makes use of the movie "Sliding Doors" to help you understand the part little moments play in your relationship. This movie helps in exploring the changes in the life of the main character on the turn of a small moment. And throughout the entire movie, you will watch her carry out two different lifelines based on this single moment.
You also find these missed sliding door moments in your life and trust starts to erode, and loneliness and isolation take its place. You begin to feel as if your partner is not there for you anymore.
How does mistrust grow
Mistrust can easily exist along with trust and Gottman's research shows just that-
Mistrust is not the opposite of trust and instead is the enemy of it.
Mistrust is also an action instead of a belief. When you act selfishly at the expense of your partner, it gives birth to mistrust.
The outcome of mistrust
With mistrust, you not only say no to your partner being there for you, but you also add a "he or she hurt me." Mistrust tends to produce more conflicts.
Couples find themselves caught in arguments and these arguments keep on growing and growing making it impossible for you to leave.
As these conflicts escalate, you start to become distant with one another, and so isolation continues along with more and more mistrust.
After some time, partners are caught in a very negative pattern and start to see things differently. They begin to re-write the course of their relationship and the past into a negative story; they view each other negatively, and when this reaches its peak, divorce takes place.
What is important to build trust
To overcome this loss of trust, Gottman found that the attunement to one another is extremely necessary. He defines attunement as knowing your partner's soft spots, empathizing with one another and to turn toward each other during times of emotional need.
In times when you make mistakes and hurt your significant other, talk about it, talk about the disagreements, remember that painful times require attention and these feelings can in turn help in strengthening your connection and provide a better understanding.
Make sure that you understand and recognize when your relationship is in trouble and deal with it accordingly.
Share this article on
Want to have a happier, healthier marriage?
If you feel disconnected or frustrated about the state of your marriage but want to avoid separation and/or divorce, the marriage.com course meant for married couples is an excellent resource to help you overcome the most challenging aspects of being married.
Learn More On This Topic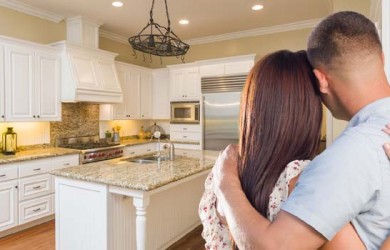 You May Also Like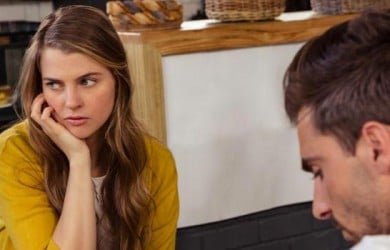 Popular Topics On Married Life