Battered Woman Syndrome: What It Is and How to Get Help
When you hear about a woman whose husband is violent or manipulative, the first question that comes to mind is, "Why can't she leave?" The answer to this is more complicated than you think.
However, understanding the medical condition called the battered woman syndrome might help. So, what is battered woman syndrome? Learn more in this article as we explain the concept of battered woman syndrome.
Also, you will learn about the signs of battered woman syndrome and how to help an abused woman. Without further ado, let's dive straight into the topic.
What is battered woman syndrome?
Battered woman syndrome is regarded as a medical condition called posttraumatic stress disorder. The term was coined by the psychologist Lenore Walker in her 1979 book entitled The Battered Woman. The battered woman syndrome is also the same as the battered wife syndrome.
Battered woman syndrome is the long-term effect of living with a violent intimate partner. It arises as a result of repeated domestic abuse. In other words, the battered woman must have been living with the perpetrator for a long time. The condition can also be referred to as intimate partner abuse syndrome.
It is essential to state that the term battered woman syndrome isn't necessarily a mental illness. It's the consequence of what happens when battered wives or battered women live with the trauma for an extended period. However, the PTSD that battered women have from living with an abusive partner is a mental illness.
Many people wonder why battered wives can't leave an abusive partner. To get the answer to this, you will need to understand the concept of domestic abuse.
1 in 4 women and 1 in 9 men are physically abused by an intimate partner, according to the National Coalition Against Domestic Violence (NCADV). Meanwhile, there are men with female abusers. That's why we have the term "battered person syndrome."
What are the four characteristics of battered woman syndrome?
What are the characteristics of intimate partner abuse syndrome? As stated in her book, The Battered Woman, Walker says that most battered women have four characteristics:
1. Self-blame
Self-blame is one of the common responses to domestic abuse. As battered wives or battered women live with their partners, they internalize their partner's hurtful and damaging words. It won't take long before they believe all the negative remarks their patterns attribute to them.
For example, if an abused woman is constantly told that she is "worthless" or told that the abuse is her fault, she begins to feel responsible. She starts to relate to the mistreatment and agrees that she deserves it.
Related Reading: 

 

How to Stop the Blame Game in Your Relationship
2. Fear for their lives
Another characteristic of battered women is that they are constantly scared for their lives. Abusive partners often threaten to kill their battered wives if they dare to live or act in a way they don't like. This is one of the main reasons battered women don't leave an abusive relationship quickly.
Besides, when an abusive partner inflicts physical injury on their spouse, the battered spouse fears they might kill them one day.
Related Reading: 

Living in Fear – Symptoms and How to Overcome It
3. Fear for their children's lives
Battered women are also scared for their children's lives. Aside from threatening to kill their battered wives, abusive partners threaten to kill the children of the battered women. It doesn't matter if the children are theirs.
The aim is to hurt their partners through the things they love most. As a result, battered women stay with their abusive partners to protect their children.
Related Reading: 

Child Custody And Leaving An Abusive Relationship
4. They believe their partner is everywhere
Even when battered women are no longer with their abusive partners, the trauma of the abuse they went through doesn't leave entirely. Sometimes, they fear their partner still stalks them and knows everything about them.
In most cases, they are always right. There are domestic abuse incidents where an incarcerated abusive partner goes back to inflict pain on their former battered spouse.
What types of abuse can it involve?
The abuse of battered women syndrome comes in different forms, including physical, emotional, psychological, and financial abuse. Battered woman syndrome includes the following forms of abuse:
1. Sexual abuse
Sexual abuse includes rape, unwanted sexual with abusers using force, verbal sexual harassment, use of threats to make victims succumb to sexual activity, or taking advantage of the victim's inability to give consent.
Related Reading: 

10 Ways to Handle Being Pressured Into Having Sex
2. Stalking
Stalking is the crime of using threatening or harassing tactics to cause another person to fear death, injury, and concern for their safety.
Check out the signs of stalking:
3. Physical abuse
Physical abuse is the commonest abuse in battered woman syndrome. It includes hitting, slapping, burning, and using weapons such as a knife or gun to cause injury to a victim.
Related Reading: 

Physical Abuse Facts and Stats
4. Psychological aggression
Psychological aggression includes name-calling, coercive control, and verbal or behavioral acts intended to embarrass, humiliate, criticize, blame, isolate, intimidate, and threaten a person.
What are the three stages of battered woman syndrome?
Abuse of battered wife syndrome or battered person syndrome can happen once or several times. It can also occur consistently, occasionally, or in a cycle. The cycle of abuse encompasses a pattern of behavior that keeps victims of battered person syndrome in an abusive relationship.
The following are the three stages of battered and abuse women go through:
1. Tension Build-up phase
The batterer may feel angry or frustrated. They may also think that these feelings justify their aggression toward their partner. The tension slowly builds and causes the perpetrator to get edgy, resulting in low-level conflict. On the other hand, the victim gets scared and feels like "they are walking on eggshells".
Related Reading: 

How to Cope With Frustration in Relationships?
2. The battering or explosion phase
The long build-up of tension in intimate partner abuse syndrome usually results in conflict. The actual battering where physical harm is inflicted on the victim follows. Other forms of abuse in this stage include psychological, emotional, and sexual abuse. These episodes can last from minutes to hours or become severe.
Related Reading: 

Effective Ways to Deal With the After-effects of Physical Assault
3. The honeymoon phase
After carrying out the abuse, the abusive partner may feel remorse for their action and act as if nothing happened. Then, they attempt to make up with and gain their trust and affection. They also promise never to do it again.
The battered and abused women reason with their partner during this period, forgetting their partner's heinous crime and seeing only their good side. Also, they make excuses for their actions and forgive them. However, the tension builds up again, and the cycle continues.
It is essential to state that perpetrators of battered woman syndrome act differently outside or in the presence of others.
They may act "charming" and "pleasant" to others. This makes it challenging for outsiders to believe a victim's experience, even when they show symptoms of emotional abuse. Also, it makes it hard for the victims to leave an abusive relationship.
Related Reading: 

How Long Does the Honeymoon Phase Last in a Relationship
5 symptoms of a battered woman syndrome
Battered and abused women often show a pattern of behavior when they are in an abusive relationship. The following are the common signs of battered women syndrome symptoms:
1. They think the abuse is their fault
One of the top signs of battered woman syndrome is self-blame. It is also one of the symptoms of emotional abuse. This happens after the perpetrator must have repeatedly accused the victim of causing "things." Sooner or later, they accept this responsibility.
2. They hide the abuse from friends and family members
Another sign of battered woman syndrome is hiding the abuse from friends and family. This is why they find it hard to leave their relationship. Many perpetrators force their victims to cut off friends and family members to block any means of help they might get.
However, some victims make this decision because they feel others might not believe them. Either way, hiding the abuse from friends and family members reduces the chance of getting any help.
3. Cognitive changes
A battered woman may have trouble concentrating or remembering the details of the abuse when she stays in an abusive relationship for a long time. They may also get confused, leading to depression.
The repeated physical harm or abuse may culminate in brain injury. According to researchers, repeated abuse of battered women and wives can lead to brain injuries that have long-term effects on cognition, memory, and learning.
4. Anxiety
Since family members and friends don't know what's going on with the battered victim, women with battered woman syndrome feel anxious, lonely, anxious, and helpless. Particularly battered and abused have high levels of hypervigilance when something doesn't seem right.
For example, they get startled by noises, cry often, and deal with insomnia.
Related Reading: 

How to Tell if You Have Anxiety: 10 Signs, Symptoms and Cure
5. Intrusive memory
Battered wives or women relive past abuse in their minds, seeing it as if they are happening again.
This may come in nightmares, daydreams, flashbacks, and intrusive images. It's easy for victims of battered woman syndrome to re-experience their traumatic events because their mind lacks the awareness that the events are in the past. As such, they see it as happening in the present.
Related Reading: 

How to Heal From Relationship Trauma
How to get help?
So, how to help a battered woman?
When victims of battered woman syndrome don't get help for themselves, others may want to know how to help an abused woman. Helping an abused woman isn't about talking to the victim; it takes a lot of processes, which is often not easy.
People usually ask, "Why can't she walk away?" However, the point of separation is the hardest for any woman experiencing battered women syndrome symptoms. Once you are confident that someone who claims to love you abuses you, you must assess your situation, safety, and the best way to tackle the problem.
The best way to help yourself in a battered person syndrome is to leave, seek help outside or stay in the abusive relationship safely until you can leave. Staying in an abusive relationship until support comes means pretending along to secure your safety.
Related Reading: 

How to Fix an Abusive Relationship

  
1. Create a safety plan
The safety plan you make will be based on your circumstances. For example, if you stay in an isolated area, it might not be easy to seek neighbors' support. Start by asking, "What can I do to be safe in this situation?"
Other things you can do include:
Calling the police.

Communicating with your eyes when you are both at an event.

Use a code word that only friends can understand to come to your safety.
2. Seek support
Do some research on the closest support center to your location. Some of the resources that can help battered and abused women in most communities include religious places, hospitals, and domestic violence.
3. Consider therapy to heal
After your perpetrator has been apprehended, it may feel like the war is over, but it is not. Coming out of an abusive relationship can significantly affect other aspects of your life. Therefore, you need to heal completely. One way to do this is to visit a therapist.
Therapy can help a survivor of battered woman syndrome to reclaim their lives and build healthy relationships with others. A therapist can help you become independent, confident, and mentally healthy.
If you think someone close to you is living with battered woman syndrome, it's essential to know how to help an abused woman and get help right away. You can either reach out to the closest support system or go to a therapist.
If possible, help them develop a safety plan to get away from their male or female abusers or grant them access to information about shelters.
Meanwhile, you mustn't force someone with battered woman syndrome to take action. In some situations, battered and abused women aren't ready to leave. They haven't come to terms with their situation. If you try to force them to leave, they may run back to their abuser or report you. As such, you only make matters worse for them.
Wrapping up
Battered woman syndrome is a condition that results from repeated domestic abuse. While women are most at risk, men also have female abusers. If you aren't sure if you are in an abusive partnership, the battered women syndrome symptoms in this article might help you.
There is a way out, as impossible as it seems to leave an abusive relationship. Treatment is possible, and you can have your life back without constantly looking over your shoulder. However, you must be ready to seek support from friends, family, community, and law enforcement agents around you.
Share this article on
Want to have a happier, healthier marriage?
If you feel disconnected or frustrated about the state of your marriage but want to avoid separation and/or divorce, the marriage.com course meant for married couples is an excellent resource to help you overcome the most challenging aspects of being married.
More On This Topic
Recent Articles
You May Also Like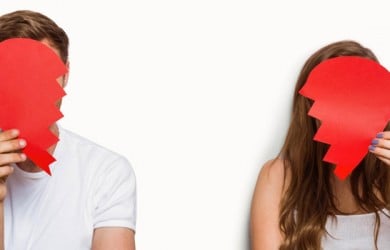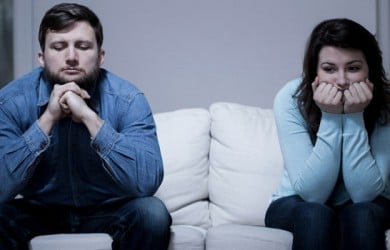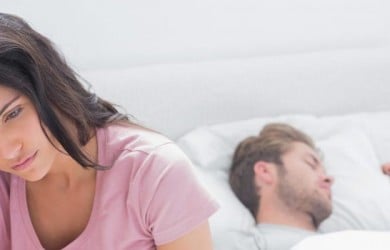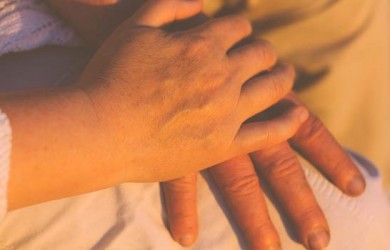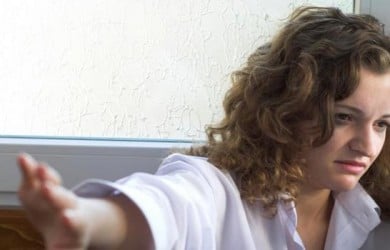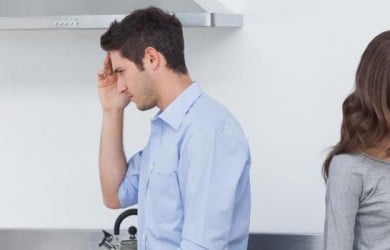 Popular Topics On Marriage Help