How to Get out of an Abusive Relationship and Start Afresh
Every human deserves a life coated with respect, love, and trust.
Relationships are based on compromising and giving your partner a personal space because everyone has a right to live without fear. Unfortunately, the majority of the relationships today are revolving around abuse. If you've found yourself stuck in an abusive relationship, then it's time to leave because abuse must not be tolerated.
When love and care in a relation turn to pain and suffering, then it becomes important to know how to get out of an abusive relationship safely.
Why is it so hard to leave?
A lot of women are told to compromise and bear the abuse of their partner. This social stigma misleads them to have the useless hope that one day their partner will change. Women mostly feel responsible for their partner's behavior.
One might find it hard to get out of an abusive relationship when you live together because you share life with your partner. All such fears instilled in the minds of a person will keep them bound to cope with the abuse.
If you are tied in the chains of such fears, then it is important to break free. Your children need to be protected from such an abusive family; hence you must take every step possible. Given below are tips on how to get out of an abusive relationship.
How to get out of an abusive relationship?
Getting out of a relationship is hard. But living in pain and abuse is even harder. This is why you must always be ready to leave your partner.
1. Making the decision
The first step is to recognize abuse.
You may be suffering from mental, physical, emotional, sexual or financial abuse in your relationship. This is when you must take the decision to leave your partner without letting him have any clue. Your partner might beg and promise you to become a better person. But most of the times, they quickly return to their abusive behavior once you've forgiven them. So, stick to your decision.
2. Important documents
Once you've decided on how to get out of an abusive relationship, you must take all the steps necessary. Gather pictures, audio or video recordings as concrete evidence of physical abuse.
Keep a hidden journal of all violent incidents noting the date and place.
Visit your doctor in case of any severe injuries because medical documentation will prove to be further evidence. These proofs will come in hand against the abuser in court, winning custody of your children and providing residence and protection after you get rid of your partner.
3. Have an escape plan
Always keep a backup plan in case you need to leave in life-threatening situations.
Practice your escape plan, so you know exactly what to do. Keep an escape bag having all essentials including emergency cash, clothing, toiletries, keys, ID card, security card, etc. Also, memorize the phone numbers of trusted contacts so that you can inform them of the situation immediately.
Hide this bag at a friend's house or in such a place where your partner cannot find it.
4. Being financially independent
Since you're bound to leave your partner at any time, make sure to gather cash side by side. Acquire job skills or take courses so that you may have a source of income in case you leave.
If the abuser controls your finances, try saving whatever amount you can and stash it in your escape bag. Being financially independent will make life easier for you.
5. Safeguard your privacy
It is highly probable that your abuser suspects you to leave anytime.
This is why he will take all measures possible to keep an eye on your activities. To keep your conversations private, purchase another cell phone and keep it hidden at all times. Change your passwords and always clear web history.
Check your smartphone settings because your partner might have set up apps to read your messages or record your calls. Never let anyone invade into your personal space.
6. Alert close friends and family
Inform your family members and trusted friends who provide you constant support against the abusive behavior of your partner.
Share every incidence with them so that they can be witnesses for the abuse you face. Moreover, they can provide you shelter and financial support. It will make you realize that you will always have someone who cares for you.
7. Proper counseling
Being in an abusive relationship can leave you feeling emotionally drained. This is why you must undergo proper counseling to learn how to get out of an emotionally abusive relationship.
Your therapist will assist you in fighting anxiety and depression. Counseling will provide necessary guidance for acquiring separation. Contact domestic violence helplines to learn about how to get out of an abusive relationship.
8. Protection after you've left
Keeping yourself safe from the abuser is as important after you've left as before.
Keep the abuser away from you, block them on social media, change your housing address and switch schools of your children. It is advisable to get a restraining order. Life may be hard in the start, but learn to move on. The first taste of the air of freedom will satisfy you thoroughly. Live your life beautifully because you deserve it.
How to get someone out of an abusive relationship?
It might not always be you who is suffering in a relationship.
We all know friends, colleagues or family members who are a victim of abuse. This is why it is important to know how to help someone get out of an abusive relationship. Convince them that they deserve to live a life of respect and care.
Give them financial and emotional support, so that they can trust you in an emergency. Such people tend to become more sensitive, so don't force them to share details. Give them their space, but counsel them to leave such abusive relationships.
Share this article on
Want to have a happier, healthier marriage?
If you feel disconnected or frustrated about the state of your marriage but want to avoid separation and/or divorce, the marriage.com course meant for married couples is an excellent resource to help you overcome the most challenging aspects of being married.
You May Also Like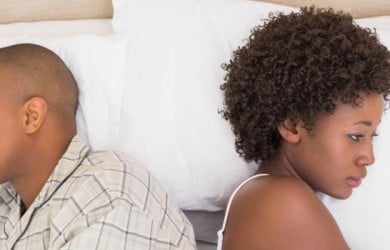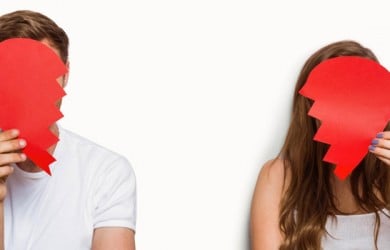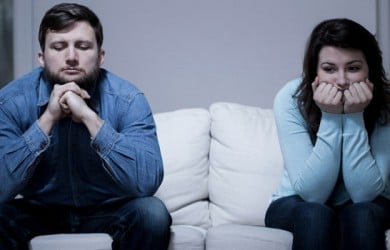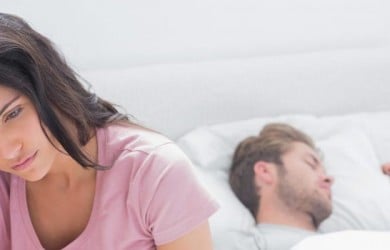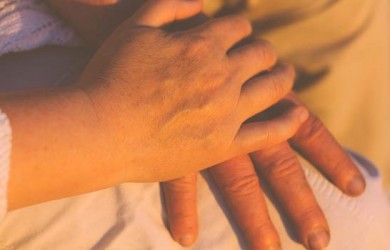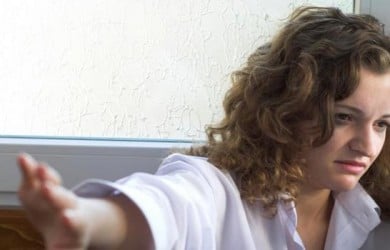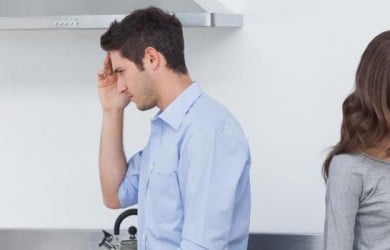 Popular Topics On Marriage Help