Wedding Venue Tips – How To Pick The Right Venue
When it comes to planning your special day, there is no end to available options. Planning a wedding can be a very stressful experience, with a lot of pressure on to get it just right.
In your mind, you have an obvious picture of what the dream wedding consists of, but making a dream become a reality is a challenging prospect.
One of the essential elements of your wedding day to consider is the venue. Here are some wedding venue tips that you must know.
When considering venues, how many is too many? Multiple venues bring plenty of positives and negatives, from cost-saving to complex travel arrangements for guests. If you are wondering how to pick the right venue for your wedding, you have landed at the perfect place.
What should you look for in a wedding venue?
What to look for in a wedding venue? Wondering what to consider and how to choose a wedding venue?
Of course, once you have decided to tie the knot, the next logical question is where to do it. Choosing the best wedding venue can be a perplexing task, especially if you intend to be a guest at your wedding without having to step up to the plate and get things done.
A perfect wedding venue offers the perfect blend of beautiful natural surroundings with traditional design elements and contemporary cuisine, say the experts at The Grove at Centerton.
You can enjoy your wedding day with your friends and family, and if you strike out some of these suggestions off your wedding venue selection checklist.
This research highlights the factors that influence the choice of venues when it comes to wedding receptions.
Your wedding is one of the most joyous expressions of your personality. Surely you would want it to be an outward reflection of your tastes, likes, and expectations. By selecting your style of venue, you can save yourself a lot of stress over the finer details.
Infrastructure is one of the most important questions to ask at a wedding venue before booking. Look at your itinerary and imagine the ceremonies happening at the venue. Can the venue accommodate the number of guests?
Always overestimate a bit to be on the safe side. After all, you don't want some of your guests on the outside lawns while the majority are in the ballroom in air-conditioned comfort.
Also, dedicate a part of your budget to ensuring that guests will not forget the ambiance. Create a space that will be unforgettable and tie it down into the details, such as coordinated decorations, furnishings, and tableware.
If you are a foodie, you can make food and drink the highlight of the occasion. Consider balancing a rustic farmhouse-style venue that highlights locally sourced ingredients so that guests are immersed in a truly authentic farm-to-table experience.
Also Try: 

What kind of wedding should I have quiz
Some couples prefer to take the path less trodden when exchanging their vows.
Recent trends have seen marriages being held in barns, beaches, vineyards, and even museums. Alternative venues show your creative urges and are a great and easy way to make the occasion more memorable.
Check out the top 10 most expensive venues in the world in this video.
15 wedding venue tips
If you and your partner have decided to tie the knot, you know choosing the venue will be crucial and challenging. Here are some wedding venue tips to help you navigate the tough road.
1. Check if they have the date available
What is a super important wedding venue tip? Finding a wedding venue that aligns with your date is an absolute necessity.
The first and most apparent wedding venue question from the list of questions to ask the wedding venue is to find out if the wedding venue is even available. In many cultures, the wedding date is influenced by many traditions and superstitions.
Many couples have a specific date in mind. If you do, you need to make sure that they are available on that date. If you are more flexible about what date you get married, then ask about their availability in your desired time range.
2. Check the price range
It doesn't matter how much you love a venue if they aren't in your price range. Finding a wedding venue by price filter is one of the most crucial wedding venue tips.
Be realistic about your budget and account for all the various areas that will require your financial consideration. It's better to come in a little under your price range and have room for incidentals.
You also want to know about the venue's payment schedule, how much the deposit is, what's included in your package, etc.
3. Make a list of approved/required/suggested vendors
Another wedding venue tip you must know is whether you want to bring your vendors in or use ones provided by a venue. If you want to use outside vendors, you need to find out what that venue's policy is about that.
You'll want to especially ask about catering, if they have an in-house caterer, etc. If you can bring in your vendors, do they charge extra fees for this? Plus, a displacement fee for NOT using their vendors.
4. Check the venue's capacity
Another vital wedding venue tip is to ask the wedding venue is the total capacity of the place. The location for the wedding ceremony should be able to accommodate the number of guests you want to invite.
You'll also want to make sure to find out how many people can fit with a band versus a DJ because the numbers may differ.
Venue capacity is a significant factor to consider depending on the number of guests you are likely to invite, so it's best to ensure they can all be accommodated comfortably.
5. Consider the weather
Different types of wedding venues include outdoor and indoor venues, among others.
If your wedding is outdoors, you'll want to know their plan for bad weather. The rain option is the essential aspect of a venue. Where will it take place?
When do you make the rain call? What happens if it rains during the ceremony and you're outside? Do they have umbrellas on standby?
6. Establish your main contact while planning
It's good to know if the person who helps you with the planning will also be involved day-of. Even if you can meet them before you book, most venues will have that option available if you ask.
Being involved and proactive with your contact person at the venue will help you and your wedding team rest easy knowing everyone's on the same page and in communication.
7. Be clear on your rentals
Can you bring in your linens and chairs when you see the venue? Will they charge you a storage fee if you bring in your chairs? This sometimes can be more costly than the chairs themselves, so be in the know.
If you bring in your linens, will they place them down for you, or do you or your planner have physically to place down the linens? This can be time-consuming.
8. What is the end time sound ordinance?
Many people love to continue the celebrations. However, you may have restrictions. Ask about the end time and the hour allowed.
You will be surprised to know that most parties end music by 11 pm – and sometimes couples are not okay with that. So what are your after-party options?
In the end, never assume and make sure that ALL that is verbally promised is physically written down. Always keep a paper trail of the conversations as a backup in case management changes and your original contact person has left the property.
Related Reading: 

9 Popular Marital Vows in the Bible
9. Hire a planner
Always hire a planner who acts as your advocate and knows the questions to ask. Knowledge is power, and a great planner should have the knowledge needed to make the RIGHT wedding venue questions checklist.
When this is the first time a couple is planning a wedding, they need a robust and knowledgeable advocate in their court. This is one of the most crucial wedding venue tips.
10. Make sure the two of you agree
Since the wedding is the most important day for you and your partner, you may want things to be perfect. However, your ideas may differ. Make sure you agree on things before taking them to your planner or venue management.
Also Try: 

Why Are We Always Fighting Quiz
11. Remember why you are doing this
While planning the wedding and picking the venue, do not forget why you do this. This is supposed to be the happiest day of your life. Ensure that you two do not do anything you do not want to do and are not disappointed in any way.
12. Take all the help you can
While we want to be self-reliant, it may not always be possible. With so much to do when it comes to choosing a wedding venue, it is okay to take the help of your closest people. Friends and family can help you with many things, and it can also reduce your budget significantly.
Also Try: 

Do I Need Marriage Counseling Quiz
13. Accommodations nearby
Since you would like the guests to live close to the wedding venue, consider the accommodations available around the area. Are they easily accessible? Do they suit your needs and
those of your guests
?
14. Privacy
How private is the venue? Will more people be staying at the property? Weddings are intimate, and the presence of too many other people in the venue can ruin the fun
15. Parking options
If many of your guests are going to drive to the venue, consider the parking situation. Is there enough parking available? Is it easily accessible?
Difference between single and multiple venues
There are several reasons why you may feel the best solution for your perfect day is to book at least two venues. Single venue is when you choose one venue for all events, while multiple venues mean that different ceremonies would be held in different venues (at least two.)
Before choosing your wedding venue, you should know that ultimately, this usually boils down to the wedding ceremony and the wedding reception.
Your big day will traditionally begin with the wedding ceremony, the first milestone of any wedding day where the bride and groom will lock eyes for the first time in front of their guests.
The ceremony is where traditional rituals will occur, such as the procession, readings, and exchanging of vows. It will conclude with an iconic kiss between the bride and groom, formally representing their new status as a married couple.
It's common for a traditional religious wedding ceremony in a church setting in front of family and friends.
Following the wedding ceremony will be a big celebration at a party venue, commonly referred to as the wedding reception.
This may take place immediately afterward or later in the evening. The reception is usually an informal engagement compared to the more formal proceedings of the ceremony. It is the opportunity to celebrate the start of the couple's new life together.
A reception usually involves speeches, entertainment, music, food, and drinks. Not to mention it's the place of the husband and wife's first dance together!
In some cases, a third venue may even be added to the mix.
This may be the case if the couple decides to hold a private reception or dinner engagement with close friends and family before the more significant party celebrations begin.
Reasons for multiple venues
So, if that means two or three venues, is it worth it?
A clear benefit of this is that you get to experience multiple venue styles, and your wedding day can be one big exciting adventure!
One of the things to consider when choosing a wedding venue is your taste and temperament.
If you are the adventurous type, it might be boring remaining at one venue for the duration of your day.
Many couples prefer having their wedding ceremony take place at a beautiful venue where they can exit the doors to their applauding guests, step into a wedding-themed vehicle, and spend some time together before joining the party celebrations.
Remember, too, that if you choose a church ceremony, it is unlikely they will have the facilities to accommodate a large party afterward.
Churches are of a more formal setting and may not be the most suitable place for your reception. You will likely be required to book a second venue to host your reception in this situation.
If you choose just one venue for the entire day, you may also need to consider whether the staff has the space and time to set up the reception area while the ceremony is taking place.
It may also remove the magic and illusion of your special day if you can see all the behind-the-scenes work taking place.
Also Try: 

Should I Call Off The Wedding or Carry On Quiz
Reasons against multiple venues
A big positive of choosing the same venue for both your ceremony and your celebration is the cost-saving you will make.
You won't be required to book multiple venues, arrange different decorations or hire planners to prepare multiple rooms. There will also be no forking out for travel between venues.
Traveling can also add significant time to your schedule, mainly if your venues aren't close to each other. This time can be better spent relaxing and spending time with your loved ones.
Then there are your guests to consider. Some may be local, but relatives and loved ones often travel far and wide to attend a wedding, and it is essential to consider how they will be affected – do they know the area, or are they likely to get lost?
If it is unknown, multiple venues can add stress and confusion to their planning. In cases like this, they may even decide to attend one ceremony or reception rather than both.
How to make transport easy for your guests
If you choose to have more than one venue for your wedding day, as so many do, it's wise to consider wedding venue tips for choosing your perfect wedding venue. Most importantly, you can make the transport situation clear and easy for your guests to follow.
You don't have to arrange private transport for your guests – this is costly and unnecessary – but it is helpful to give some direction to your guests – after all, you want them to come!
Other than guests having to make their way from the ceremony to reception, there is an additional service you could look to the book to help ease their traveling concerns.
One of the most popular forms of wedding transport for guests is a coach hire. A wedding coach hire is a cost-effective, safe and fun way for your guests to travel between venues together, removing the possibility of anyone getting lost or arriving late.
Also Try: 

Do You Know Catholic Wedding Etiquette Quiz
The bottom line
So, go ahead and plan an unforgettable ceremony by choosing a venue that perfectly represents your union.
Make sure you check out these options to ensure that everything goes smoothly on an eventful day, after which it's happily ever after.
Share this article on
Want to have a happier, healthier marriage?
If you feel disconnected or frustrated about the state of your marriage but want to avoid separation and/or divorce, the marriage.com course meant for married couples is an excellent resource to help you overcome the most challenging aspects of being married.
More On This Topic
Recent Articles
You May Also Like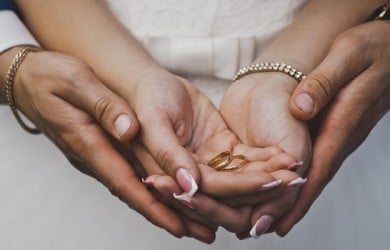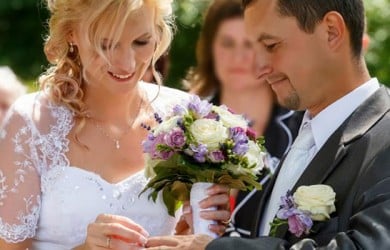 Popular Topics On Getting Married