Five Tips for Getting Married on a Budget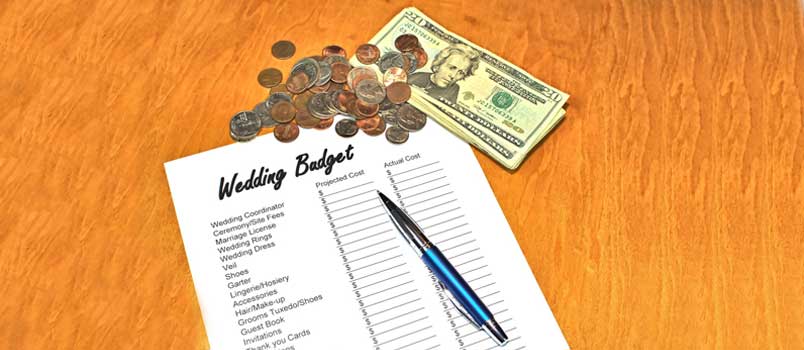 Starting out your married life with a huge debt may not be your idea of fun, so perhaps you are looking for some wedding budget ideas. Once you have decided what your budget is and you know how much you have to work with, you can start some serious "wedding planning". There are literally hundreds of ways to save money, and with a few good ideas and some creativity you can look forward to making your special day truly memorable, even when you are getting married on a budget. Here are five getting married on a budget ideas to get you going.
Decide on the date
Often the date you choose can make a difference to the marriage budget. If you decide on an out-of-season time, venues will have lower rates. Even the day of the week can make a difference. So weigh up your options when deciding on the date.
Find the venue
The venue can be one of the most costly portions of the wedding day. Consider hiring a church hall or community centre, rather than a hotel or resort venue. Some couples have even had a buffet picnic in the park with friends. Or if your family home has lovely spacious grounds, why not have a garden wedding?
Send the invitations
There is something charming and personal about handmade invitations, and it works out a lot cheaper than having them printed. If you are not too inclined, you could ask one of your creative friends to make your invitations for a small fee or a thank you gift.
The wedding dress
Every bride deserves to look like a million dollars on her wedding day – but that doesn't mean the dress has to cost a million! When you start asking and looking around you may be surprised to find an amazing bargain that still looks as good as new.
Catering and cake
The catering is another area that can become exorbitant. Often friends and family are more than willing to help out with cooking and baking especially if you have a lighter meal with finger foods and snacks. Instead of a big wedding cake, you might like to have individual cupcakes.
So when you are getting married on a budget, ideas like these can go a long way towards bringing your expenses down.
Want to have a happier, healthier marriage?
If you feel disconnected or frustrated about the state of your marriage but want to avoid separation and/or divorce, the marriage.com course meant for married couples is an excellent resource to help you overcome the most challenging aspects of being married.
Related