15 Tips for Getting Married on a Budget
Starting out your married life with a huge debt may not be your idea of fun, so perhaps you are looking forward to not a penny-pinching wedding but getting married on a budget.
Presently, the average cost of a wedding is usually very high, making it one of the most expensive life events for a person.
It isn't hyperbole, that the wedding expenses can cut through the roof to exceed the cost of most births ( including the ones without insurance), your entire college expenses, down payment for your own house, and even the funerals!
But, if the wedding budget is planned cleverly, it is very much possible to get married on a budget and yet make it the most memorable experience of your life.
Once you have figured out the average wedding cost and you know how much you have to work with, you can seriously start planning your wedding.
There are literally hundreds of ways to save money, and with a few good and cheap wedding ideas, and some creativity, you can look forward to making your special day truly momentous, even when you are getting married on a budget.
Also, watch budget wedding planning tips:
Here are a few unique and inexpensive wedding ideas to get you going.
1. Decide on the date
If you are wondering how to have an affordable wedding, the first step is to decide on the date.
Often the date you choose can make a huge difference to the marriage budget especially when it comes to choosing inexpensive wedding venues. If you decide on an out-of-season time, you would be able to find more affordable wedding venues.
Even the day of the week can make a difference. So weigh up your options when deciding on the date.
2. Select an appropriate venue
The venue can be one of the most costly portions of the wedding day.
Consider hiring a church hall or community center, rather than a hotel or resort venue for planning a wedding on a budget.
There are several examples of couples who have even had a buffet picnic in the park with friends by not compromising on the fun part.
So, if your family home has lovely spacious grounds, why not plan a garden wedding as a part of your wedding budget checklist?
You can also involve your close friends and relatives in doing up the decor to cut down the expenses even further.
Recommended – Online Pre Marriage Course
3. Send handmade invitations
Weddings on a budget are not a myth. People won't even realize that you are getting married on a budget if some creativity is inculcated intelligently in various aspects of your wedding.
For example, instead of investing a lot in getting your invitation cards printed from a reputed firm, you can opt for the handmade invitations.
There is something charming and personal about handmade invitations, and it works out a lot cheaper than having them printed. If you are not too inclined, you could even ask one of your creative friends to make your invitations for a small fee or a thank you gift.
4. The wedding dress
Every bride deserves to look like a million dollars on her wedding day – but that doesn't mean the dress has to cost a million!
So if you have been scratching your head for how to save money on a wedding, you can save a big deal by going for a beautiful but not so expensive wedding dress.
When you start asking and looking around you may be surprised to find an amazing bargain that still looks as good as new.
Also, if you hunt properly, you can find amazing wedding dresses on rent. Usually, there isn't any occasion apart from that one special day to flaunt your wedding dress again.
So, you can choose to just fetch it for the day and get done with it after your job is done!
5. Catering and cake
The catering is another area to be considered in a wedding budget breakdown, as catering can become exorbitant if it isn't planned prudently.
Often friends and family are more than willing to help out with cooking and baking especially if you are opting for a lighter meal with finger foods and snacks.
So, instead of a big wedding cake, you might like to have individual cupcakes or a smaller homemade cake.
Also, you can go for delectable yet low key meals instead of the very elaborate ones. This way you can satiate your guests with a scrumptious meal and at the same time set an example for preventing food wastage.
6. Avoid bloating the guest list
You must have browsed through several tips on 'how to plan a wedding on a budget' or 'how to have an inexpensive wedding'. If you have done that, you also must have mocked up your plan of getting married on a budget.
In that case, hope you are paying some heed to your guest list. If you invite too many it will only increase the budget. Set boundaries with family and your soon to be spouse about who should be invited, not who wants to be invited.
A wedding day is inevitably one of the most important days in your life and you feel like making the entire world a part of your celebrations.
Nevertheless, if you introspect, you will find that most of your guest list is thronged by the names of people who don't matter to you much, and for whom you don't matter much as well.
Just because a few sets of people are acquaintances, you need not involve them in this most intimate affair of your life. You can choose to keep your guest list crisp and manageable.
If you invite just a few people who really matter to you a lot, your happiness quotient can be maximized. With a manageable crowd, you will also be able to play a good host and make your most special day, a memorable event for your invitees as well.
Here are a few more thoughtful wedding ideas on a budget:
7. Go easy on the flowers
Flowers are a must at a wedding but what makes them even look better is the arrangement. So rather than spending too much on expensive flowers buy something reasonable and focus more on how you arrange them.
8. Opt for an iPod over a DJ
Be your own DJ at the wedding and plug in an amazing wedding playlist on your iPod. Thus allowing you to control what you play and also save a lot of money.
9. BYOB (Bring your own booze)
If you are having your wedding at a hall then buy and stock liquor yourself. Not only do you save on paying more for the liquor but the leftover can be stored and used in the future.
10. Digital invitations
Another way to save on sending wedding invitations is to use an app or platform for sending digital invites. Digital invitations are either very cheap or even free of cost and your guest would never lose them.
11. Pick affordable wedding rings
Rather than being extravagant about buying something made of gold or diamond, pick something less expensive such as titanium or silver.
12. Plan an economical honeymoon
Focus on enjoying your honeymoon rather than making it lavish and expensive. Find a place where you can relax and enjoy each other's company.
13. Plan, plan, and plan some more
It cannot be stressed more that important planning would be for you to keep the budget in check. So make sure you triple check everything and be on the lookout for any hidden costs.
14. Buy used decorations
Most of your wedding decorations would probably go to waste or would be bought by someone else. So why not buy used decorations and centerpieces.
15. Don't stress
There would be plenty of things that would stress you during the wedding. assume that something would definitely go wrong so find a way to not let it get to you.
So when you are getting married on a budget, ideas like these can go a long way towards bringing your expenses down and giving you a delightful experience.
Share this article on
Want to have a happier, healthier marriage?
If you feel disconnected or frustrated about the state of your marriage but want to avoid separation and/or divorce, the marriage.com course meant for married couples is an excellent resource to help you overcome the most challenging aspects of being married.
More On This Topic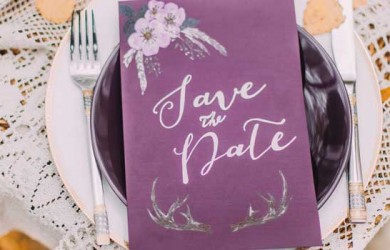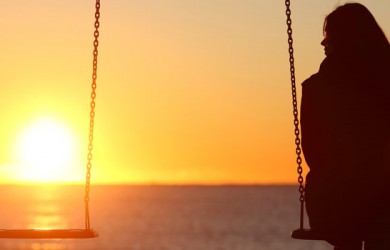 You May Also Like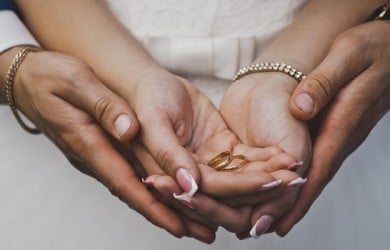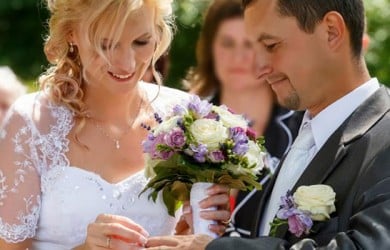 Popular Topics On Getting Married