What to Expect After Marriage: 15 Things All Newlyweds Experience
The wedding celebrations are over. You've had a memorable romantic honeymoon with your significant other, and now you're back home, back to real life. Back to slowly adjusting to getting back to your routine.
But there's a new addition: living with your spouse (especially if you didn't live together with your beloved before marriage). Are things feeling different and new? And not necessarily always exciting?
It's understandable. It happens to most newlyweds. This article discusses what to expect after marriage, especially in the first year, after that beautiful wedding ceremony and the romantic honeymoon are over.
So, if you've recently gotten married and are now living with your spouse, this article is vital for you.
It is a significant change after all. But don't worry, this article will help you navigate your way through the first year of marriage. You'll find out what happens after marriage, why the first year is pivotal, and what goals you should set with your wife or partner after marriage.
So, if you just got married and want to know what to expect after marriage, just continue reading!
First-year of marriage: why is it important?
To understand the importance and relevance of this article, it is crucial to understand the different reasons why your first year as a married couple is valuable. Why does it matter?
The reasons why the first year of marriage is so important to have been stated as follows:
If you've not lived together with your spouse before marriage, this is the first time where you'll get to experience day-to-day life with him, her or them. So, it's important because you'll get to learn different things about your spouse in this way.

You'll understand how it is to live with your spouse and how well you two work together in doing household chores and balancing that with your professional pursuits.

It's the year where you'll learn to

manage finances together

, which can be quite challenging.

A big part of what to expect after marriage, in that first year, is the art of how to balance your expectations from the marriage.

Conflicts may arise, so you'll both understand how to deal with such conflicts in marriage.
Although the experience of marriage can vary from couple to couple, these are some of the common things that you both may experience. The aforementioned pointers are some of the reasons why the first year as newlyweds is important.
Related Readings: 

20 Tips Of Surviving Your First Year Of Marriage
What are the top priorities in the first year of marriage?
A big part of what to expect after marriage is dependent on the kinds of priorities you both set in that first year of your marital relationship. The things that you and your partner prioritize will shape your experience together in the first year.
Feeling like "I just got married, now what?" is quite reasonable. You may feel a bit directionless or confused. Don't worry. Focus on the following things that you and your spouse should prioritize in this first year:
Extensive discussions about savings, expenditure, and investments are essential in this first year. Sorting out finances is imperative for avoiding unnecessary money-related arguments. Research has revealed that more than 70% of married couples deal with finances in a combined manner.
Figure out together how you'd like to spend your spare time
Establishing healthy boundaries between you and your spouse is essential for a peaceful marriage. So, have discussions related to alone time, quality time, and so on.
Divide the household chores
Unequal distribution of household responsibilities can impact the alone time and work-life of the couple. So, divide the chores properly.
Establish some boundaries with both the in-laws
A part of what to expect after marriage may include some unwelcome intrusion from both the in-laws. So, it's a good idea to establish healthy boundaries with them as a couple.
Related Readings: 

How To Manage Your Relationship With In-Laws And Extended Family
Keep time for sex
Recently married couples should prioritize sex from the get-go. Physical intimacy and sexual intimacy are both critical aspects of maintaining a healthy marital bond. So, make time for sexual intimacy.
Expectation management is key
One of the top things to do once married is have free and open discussions with your spouse about your expectations from the marital bond. Balanced expectations are pivotal to a peaceful marriage.
Related Readings: 

Managing Expectations In Your Marriage
What realistic goals should couples set in the first year of marriage?
Focusing on some of the aforementioned aspects of married life is important in the first year, but the kind of goals you set is also key. The thing about setting goals in your marriage is that it will greatly vary from couple to couple.
The goals set by you and your spouse will also shape your marriage and determine what to expect in marriage. But goals are personal.
For instance, if finances are very important for both of you, you may both plan to save a certain amount or invest a certain amount in the first year of marriage.
If you both wish to grow your family, you may then conceive in the first year. It just depends on you and your partner's preferences and interest areas.
What to expect after marriage: 15 things that all newlyweds experience
Now that you're quite well-versed with the goals and focus areas of married life in the first year let's look at what married life is like, especially in the first year.
Check out this video to learn some of the important things to be focussed upon in that special first year:
Here's a list of 15 things all newlyweds experience:
1. The excitement of being 'spouse'
After you're back from your romantic honeymoon getaway, it'll be exhilarating for both of you to introduce each other or refer to each other as husband and wife. It's a giddy feeling, and it's wonderful!
2. Possibility of a major argument
The thing about constantly being around your partner is that you both may annoy each other. That may slowly build with time and result in a big argument because it's frustrating. So, a big argument is a part of what to expect after marriage.
For newlyweds, the first-year recap will more often than not consist of a few major arguments because it's a significant change.
Related Readings: 

How To Survive The First Fight In A Relationship 
3. A routine with your significant other
After one year of marriage, most couples report feeling settled and adjusted into a routine that works for both individuals. When you're living together in your apartment or home, you'll figure out each other's sleeping schedules, meal times, chore preferences, and so on.
This will allow you both to slowly get into a schedule that works for you both.
Related Readings:

 20 Effective Ways To Put Effort In A Relationship
4. Getting experimental in the bedroom
Sexual intimacy is a big part of any marital relationship. And in that first year where the passion and romance are very high, and you're strongly attracted to each other, you can expect lots of sex!
As young newlyweds, another exciting thing that you can both look forward to is trying out new things to spice up your sex life. It's a great time to get to know each other's sexual preferences and try out new ways of satiating each other in the bedroom.
Also Try:- What Is My Sex Preference Quiz
5. Boundary issues with your in-laws
A less pleasant aspect of what to expect after marriage is the process of figuring out your dynamics as a couple with the in-laws. Before marriage, your parents weren't legally related to your wife, and you weren't legally related to your wife's parents.
But after marriage, it's different. They're family now. So, in figuring out how much you both would like the in-laws involved, issues might pop up. These issues are related to the boundaries with the in-laws.
6. A different experience with friends
This can be a unique experience for every couple because your friends may have difficulty understanding when to include in those boys' night out or girls' night out plans after you're married.
Before marriage, you wouldn't think twice before inviting your friend to chill with you. Your friends could even show up unannounced. But now, the dynamics may be a bit different, especially with your single friends. Some friends may even start resenting you both.
Related Readings: 

Friendships After Marriage
7. All those couple rituals
An exciting part of what to expect after marriage is the establishment of rituals as a couple. These rituals are entirely based on your interests and preferences as a couple.
It could be a weekly hiking plan, Sunday morning brunch at different cafes or short trips every two to three months. It all depends on you two as a couple.
Related Readings: 

Daily Steps You Can Take To Keep Your Marriage Fresh
8. Facing the baby question
The dreaded baby questions! Gosh. This is an inevitable experience for newlyweds. How you both react to this question depends on how soon (or at all) you both wish to grow your family.
But yes, it can be pretty annoying and frustrating to be bombarded with this question from close and distant relatives and friends.
Related Readings: 

How To Know If You Are Ready To Start A Family
9. The first major purchase
This is another common experience that you both will have as newlyweds. Usually, in the first year, couples do end up purchasing something significant. It might be an apartment or a car or a luxurious gift, etc. But this is one of those pleasant experiences of married life.
Related Readings:

 Budgeting For Couples: 15 Tips To Budget As A Couple
10. A 'bit old' feeling
A common feeling that you and your husband may experience, especially if young single friends surround you, is the feeling that you're getting old.
11. Hard to accept that you're married
With all the adjustments and excitement associated with being newlyweds, it is also common to sometimes completely forget that you're both married now. This might happen especially when you're hanging out with your friends separately or working, and you suddenly remember: "Oh! I'm married!"
12. Getting out of the honeymoon phase
The first few months of being married are characterized by infatuation and sexual attraction towards each other. But then the infatuation slowly reduces. But this does not mean that the passion in your relationship is dampening.
Passion is a lot more than just about sexual attraction, after all. But you may notice that happiness-wise, patience-wise, and in other aspects too, the honeymoon phase is slowly ending.
Related Readings: 

5 Tips To Keep The Flame Of Passion Burning Post Honeymoon Phase
13. Wedding planning withdrawal is genuine
Think about it: you and your spouse had probably spent anywhere between 6 months to a year planning a big wedding and a fantastic honeymoon. That was a crucial part of both of your lives.
But now that both these events are over, adjusting back to reality and seeing yourself as not a bride but a wife can be a bit rough.
You may dearly miss the excitement of wedding planning and sometimes wish that you both could just go back to that hectic yet exciting phase of your lives. This is a normal part of what to expect after marriage. You may even find yourself trying to recreate those moments.
Related Readings: 

Post Marriage Checklist: What To Do After "I Do"
14. The first anniversary will be a big deal
The first anniversary will be an exceptional occasion for both you and your spouse. Others might not think it's a huge deal, but it doesn't matter. You both will cherish this first anniversary because it marks a whole year (a challenging one that too) of being together!
This is an enjoyable aspect of what to expect after marriage! Enjoy this day!
15. Facing difficulties with alone time
This is especially relevant for those couples who did not live together before marriage. You'll both possibly find yourselves struggling to spend time with yourself and not in the presence of the other person. It can get quite tricky.
But that's why it's essential to focus on establishing healthy boundaries with your partner.
Related Readings: 

How To Find Time For Yourself After Marriage
Conclusion
These are the top expectations in the marriage list that you will most likely experience in that first year. Remember that a proper understanding of expectations and responsibilities and striking a balance between the same can lead to a successful marriage.
Share this article on
Want to have a happier, healthier marriage?
If you feel disconnected or frustrated about the state of your marriage but want to avoid separation and/or divorce, the marriage.com course meant for married couples is an excellent resource to help you overcome the most challenging aspects of being married.
More On This Topic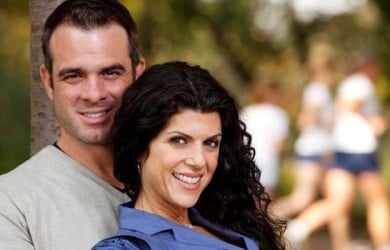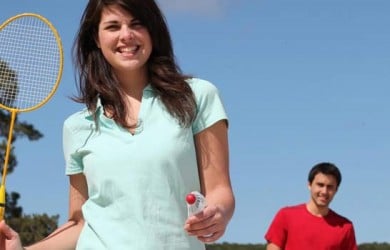 You May Also Like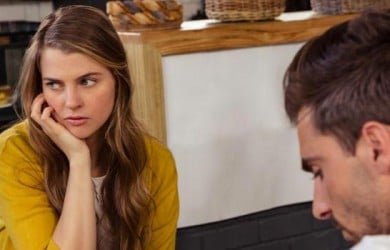 Popular Topics On Married Life