Post-Marriage Checklist: What to do after the "I do"
Your wedding day has come and gone. All that planning, excitement, and yes, some anxiety, is finally behind you and you can now sit back and enjoy being Mr. and Mrs. But the to-do list isn't quite finished yet. Here are some important tasks that will need tending to after the wedding:
Thank you notes
Don't wait too long to start writing these. Set aside some time with your new spouse to take care of the thank you notes soon after you return from your honeymoon. Guests have put a lot of thought in choosing your gift, and perhaps spent a significant amount of money to come to your wedding. A personal thank you note is a good etiquette to show your appreciation. Don't do this by email or a general thank you on Facebook; even in these days of electronic communications, a handwritten note on pretty stationery is still the tradition. While this obligation may seem old-fashioned, trust your mom on this one: guests will remember if you don't send them a handwritten note expressing your gratitude for their sharing in your big day (and for the terrific present).
Name changing
If you are changing your name, you will want to take care of this as soon as you have obtained certified copies of your marriage certificate. File name change forms with Social Security, the IRS, the DMV for your driver's license or identification card, your passport agency, voter registration office, your credit card holders, your bank accounts, your health care insurer, your workplace, the alumni association of your college, and the Post Office. Don't forget to change your name on social media, too!
Make a wedding photo album
Sit down with your wedding photographer and pick out the shots that you'd like to use to create your wedding album. Even if you've put together a fabulous digital show of your photos, you will want a hard-copy album that you can take down off your shelves years from now and flip through. There are many online services that can help you create the wedding album of your dreams, such as Snapfish, Shutterfly or Pikperfect.com. Most wedding photographers can also create the album for you (check to see if this is part of the package your purchased.)
Sort through your wedding gifts
You may receive some gifts that you don't wish to keep. Don't wait too long to return these to the store, as the store may have a limited-time policy for returns.
What to do with your wedding stuff?
1. Your wedding gown
If you wish to keep your gown for any future daughters you might have, have it cleaned and preserved. A dry cleaner who specializes in wedding gowns can take care of this for you. Be sure to get it to the professional as soon as possible after your wedding reception (if you are leaving for your honeymoon directly, delegate this task to a friend or your mom). After your gown has been professionally cleaned, store it in a dry closet, where moisture and sunlight cannot affect it.
If keeping your gown is not important to you, why not sell it? eBay, Craigslist, wedding message boards are all good places to find a buyer. (Do have the gown cleaned professionally first.)
2. The bouquet
Many brides choose to preserve their wedding bouquets. If you don't want to spend the money to have your bouquet professionally preserved, simply hang the bouquet upside down in a dry, well-ventilated place where there is no direct sunlight, such as a garage, and let it dry for a couple of weeks. The flowers will change color and shrink in size, resulting in a cool, vintage look. Wind some old-fashioned silk ribbon around the stems after the bouquet has dried and you have a beautiful keepsake. If you'd like to preserve your bouquet professionally, there are companies that will place it in a vacuum-sealed dome, keeping the bouquet looking as lovely as the day your carried it. Another idea is to take a few flowers, press and dry them between the pages of a heavy book, and then frame these individual blooms for a pretty effect.
3. Wedding décor
Did you overbuy on decorative items such as artificial flowers, ribbon, table centerpieces and crepe paper? If you can return these to the store where you bought them, do this now. Otherwise list them on any of the resale sites and recoup a bit of your wedding expenses. Future brides will be thrilled to take them off your hands, and you won't have these things cluttering up your spare bedroom.
Plan your next fun thing
Even though you are relieved to have your wedding behind you and excited to begin your married life, it is normal to experience a bit of a let-down after this momentous occasion. After all, you've been planning and anticipating this special day for months! Don't worry if you come down with post-wedding blues, it happens to all couples. The best remedy is to plan something fun to do as a couple, something you can look forward to. Maybe take some of that wedding cash and start looking at dream vacation ideas. Or start house hunting! Whatever it is, you will want the project to be far enough in the future so that you have something to look forward to and put all that wedding-planning energy towards.
Share this article on
Want to have a happier, healthier marriage?
If you feel disconnected or frustrated about the state of your marriage but want to avoid separation and/or divorce, the marriage.com course meant for married couples is an excellent resource to help you overcome the most challenging aspects of being married.
More On This Topic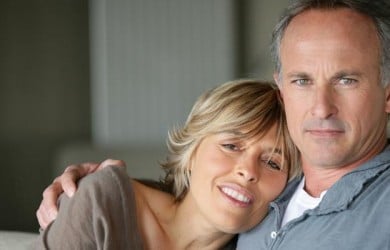 You May Also Like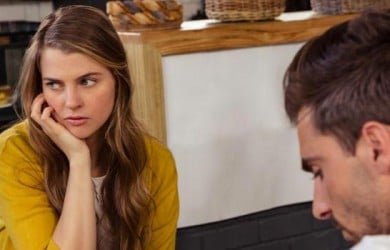 Popular Topics On Married Life