11 To-Dos For A Successful Post-Marriage Checklist
Congratulations on your recent marriage! As you embark on this beautiful journey with your partner, laying a strong foundation for your married life is crucial. One way to ensure a smooth transition into this new chapter is by following a comprehensive post-marriage checklist.
In this particular piece, we will guide you through the essential steps to start your married life right after a wedding. Incorporating these tasks into your post-wedding routine will allow you to set yourselves up for a successful and fulfilling life together.
But before we discuss the things to do after the wedding, let's understand what defines an after-wedding checklist and its importance.
What is a post-wedding checklist?
A post-wedding checklist is a series of tasks and actions couples should undertake after their wedding ceremony and celebration. It serves as a roadmap to help newlyweds address important matters, such as a post-marriage financial checklist which can ensure a seamless transition into married life.
While every couple's checklist may vary based on their specific circumstances, there are certain key areas that most post-marriage checklists encompass such as financial planning, family planning, shared responsibilities, and more..


Why is a post-marriage checklist necessary?
After defining a post-marriage checklist, we must also understand why knowing what things to do after getting married is essential. Having a post-wedding checklist provides several benefits that can significantly impact the initial stages of your married life.
By following this organized approach, you can ensure that essential tasks are not overlooked or delayed, minimizing potential stress and confusion. So, let's explore why it's important to know what to do after the wedding and why to follow an organized approach:
Transitioning to a married life involves several administrative and logistical changes. Having a checklist allows you to manage these transitions effectively, reducing stress and ensuring a smooth progression.
Marriage often comes with shared financial responsibilities. A checklist helps you establish a budget, merge accounts if necessary, update insurance policies, and plan for future financial goals. This proactive approach fosters financial stability and harmony.
Changing your marital status affects legal and administrative aspects of your life. A checklist can guide you through updating essential documents like identification, passports, driver's licenses, and social security records. It can also ensure that your legal affairs are in order and minimizes potential complications.
Reviewing and updating health insurance plans, beneficiary information and adding spouses to policies is a vital step. A checklist ensures you and your partner have the necessary coverage and protection for your well-being.
If you plan to move or merge households, a checklist can help you with the logistics. It includes tasks like setting up utilities, changing addresses, organizing belongings, and coordinating the move. This systematic approach simplifies the process and reduces the chances of overlooking essential details.
Building a strong foundation
A post-marriage checklist encourages open communication and cooperation between partners. Going through the checklist together, you can address important topics, establish shared goals, and strengthen your bond as a couple.
Post marriage checklist helps you stay on track and can also help you address key areas such as legal and financial matters, documentation updates, and goal setting as a couple.
Knowing what to do after you get married and proactively tackling these tasks can help establish a strong foundation for your future together, fostering open communication, trust, and a sense of shared responsibility.


11 step-by-step post-marriage checklist for newlyweds
Now, let's delve into the crucial steps of your post-marriage checklist. By systematically addressing the following areas, you'll establish a solid foundation, ensure your well-being and protection, and lay the groundwork for a fulfilling future together.
Let's explore each step in detail to help you navigate this important phase of your life seamlessly and see what to do after getting married.
1. Update your legal documents
The first thing to add to your list of things to do when you get married is to review and update your identification documents, such as driver's licenses, passports, social security records, and other relevant legal documents.
Ensure that your marital status and personal information reflect the changes accurately. This step is vital for international travel, ensuring your identification aligns with your current marital status and reducing potential complications or delays.
2. Joint bank accounts and finances
If you haven't already, consider opening a joint bank account and establishing a budget that aligns with your financial goals. Discuss your spending habits, savings strategies, and any outstanding debts.
Transparency and shared financial planning are key. Additionally, explore the possibility of setting up automatic transfers to the joint account for bills, savings, and other shared expenses. This streamlines your financial management and promotes a sense of unity in handling your finances.
3. Insurance policies
Review your insurance coverage, including health, life, and property insurance. Add your spouse as a beneficiary if necessary and make any adjustments to ensure adequate protection for both of you.
Consider each policy's benefits and coverage limits and evaluate if they align with your current needs as a married couple. Consult with insurance agents or financial advisors to explore additional coverage options that may benefit your specific circumstances.
4. Update emergency contacts
Talking about the steps to take after getting married, ensure that your emergency contacts are updated to include your spouse. Inform your workplaces, healthcare providers, and other relevant entities about this change.
So, in case of emergencies or critical situations, your spouse will be notified and can provide the necessary support or make informed decisions on your behalf. Keeping your emergency contacts up to date promotes efficiency and effective communication during times of need.
5. Health checkups
Schedule appointments with your healthcare providers for routine checkups. Discuss any necessary vaccinations, family planning, or specific health concerns that may require attention. Regular health checkups allow you to monitor your overall well-being and address potential health issues early on.
It's also an opportunity to discuss family planning options, receive guidance on reproductive health, and ensure that you and your spouse are on the same page regarding your future goals and aspirations.
6. Estate planning and wills
Consult a professional to establish or update your wills, trusts, and estate plans. This step ensures that your assets are protected and distributed according to your wishes. Discuss your financial goals, consider creating a living will, and explore estate planning options that align with your long-term objectives.
A clear plan provides peace of mind for both you and your spouse, knowing that your estate will be addressed and distributed according to your intentions.
7. Tax considerations
Understand the tax implications of your new marital status. Review the options available for filing joint or separate tax returns and determine which approach best suits your situation. Consult a tax professional to optimize your tax benefits and minimize potential liabilities.
Additionally, familiarize yourself with applicable tax credits or deductions that may benefit married couples. Being informed about your tax responsibilities helps you plan and allocate your financial resources effectively.
8. Name change (if applicable)
If either partner decides to change their last name, follow the necessary legal processes to update identification documents, bank accounts, and other relevant records. To ensure a seamless transition, notify your employers, educational institutions, utility providers, and other entities about the name change.
Getting this step into action is vital to ensure consistency in your legal and personal documents, avoiding any confusion or discrepancies in your official records.
9. Thank-you notes and wedding gift management
Express gratitude by sending thank-you notes to your wedding guests and managing your gift registry. Ensure timely acknowledgments for their love, support, and well-wishes. Keep track of the gifts received and maintain a record to facilitate the process of sending personalized thank-you notes.
Expressing appreciation for the generosity of your loved ones can strengthen your relationships and demonstrate your thoughtfulness as newlyweds.
10. Discuss short and long-term goals
Engage in meaningful conversations with your partner about your short-term and long-term goals as a couple. This includes career aspirations, family planning, homeownership, or other shared ambitions. Take the time to align your individual goals with your collective vision, ensuring you're both moving in the same direction.
Establishing common goals and dreams fosters a sense of unity and purpose, allowing you to support and motivate each other throughout your journey. Ensure to keep this a primary part of your newlywed checklist.
Know more about how you and your partner can work on these goals by practicing forgiveness in the words of Eileen Fein, a breathwork therapist:
11. Quality time and communication
Prioritize quality time together and maintain open lines of communication. Set aside regular date nights, discuss expectations, and actively listen to each other's needs and concerns. Building a strong emotional connection is fundamental to a thriving marriage.
Communicate your thoughts, feelings, and aspirations effectively, and consciously understand your partner's perspective. Nurturing your relationship through quality time and communication strengthens your bond, enhances trust, and paves the way for a fulfilling and lasting partnership.
So, if you keep all steps mentioned above in mind, it will surely help you complete your checklist after getting married.


What to do with your wedding stuff?
Now you know what you should have in your post-marriage checklist. However, you may also want to know what to do with your wedding items after the big day. Below are a few suggestions regarding what you can do with your wedding gown, bouquet, and décor.
1. Your wedding gown
If you wish to keep your gown for any future daughters you might have, have it cleaned and preserved. A dry cleaner specializing in wedding gowns can handle this for you. Be sure to get it to the professional as soon as possible after your wedding reception.
However, if you are leaving for your honeymoon right after, delegate this task to a family member or friend. After getting your gown professionally cleaned, store it in a dry closet where moisture and sunlight cannot affect it.
If keeping your gown isn't your priority or you're highly sentimental about it, why not sell it? eBay, Craigslist, and wedding message boards are good places to find a buyer. You may as well be able to recover some money spent on your wedding.
However, ensure to have the gown cleaned professionally before you sell it.
2. The bouquet
Many brides choose to preserve their wedding bouquets. If you don't want to spend on preserving it professionally, simply hang the bouquet upside down in a dry, well-ventilated place where there is no direct sunlight, such as a garage, and let it dry for a couple of weeks.
The flowers will change color and shrink in size, resulting in a cool, vintage look. Wind some old-fashioned silk ribbon around the stems after the bouquet has dried, and you have a beautiful keepsake.
Another idea is to take a few flowers, press and dry a few of them between book pages, then frame them for a beautiful display. Alternatively, professional preservation services offer vacuum-sealed domes to keep your bouquet looking fresh and stunning, preserving its beauty from the day you held it.
3. Wedding décor
Did you overbuy on decorative items such as artificial flowers, ribbons, table centerpieces, and crepe paper? If you can return these to the store where you bought them, do this now. Otherwise, list them on any resale sites and recoup some of your wedding expenses.
Future brides will be thrilled to take them off your hands, and you won't have these things cluttering up your spare bedroom.
Some commonly asked questions
An after-wedding checklist is a great way to start your marriage journey in the right way with your partner. Below are answers to some common queries that usually occur among new couples.
What legal documents should I update after getting married?
After getting married, there are several legal documents that you should consider updating to reflect your new marital status. These may include:
Identification documents:

Change name and status on driver's license, passport, and social security records.

Marriage certificate:

Obtain certified copies for name change and legal processes.

Bank and financial accounts:

Update marital status, joint accounts, and investments.

Beneficiary designations:

Include spouse in insurance and retirement accounts.

Legal contracts:

Revise prenuptial agreements or property ownership documents.

Healthcare documents:

Update medical power of attorney and living will.
It's essential to consult with legal professionals or seek guidance from your local government offices to ensure you complete all necessary updates and comply with the specific requirements in your jurisdiction.
What are some ways to nurture emotional and physical intimacy after marriage?
Nurturing emotional and physical intimacy is vital for a strong and fulfilling marriage. Below are some ways to foster intimacy in your relationship:
Effective communication:

Share thoughts and listen attentively.

Quality time:

Plan date nights and cherish moments together.

Physical affection:

Show love through hugs and cuddling.

Shared interests:

Explore hobbies and activities as a couple.

Emotional support:

Be empathetic and encouraging.

Surprise gestures:

Show love with thoughtful acts.

Intimacy in everyday moments:

Connect in daily routines.
Remember, nurturing emotional and physical intimacy is an ongoing process that requires both partners' effort, understanding, and active participation. Find what works best for your relationship and prioritize these moments of connection. To learn more about what to expect after a marriage, click here.
Is it necessary to seek professional guidance or counseling after marriage?
Seeking professional guidance after marriage isn't mandatory, but it can benefit some couples greatly. Counseling provides tools to handle challenges and strengthen relationships. Consider it if you face:
Communication issues:

Improve dialogue and conflict resolution.

Major life transitions:

Navigate changes like job shifts or starting a family.

Premarital concerns:

Address unresolved doubts and build a solid foundation.

Intimacy or sexual challenges

: Get support for physical or emotional intimacy.

Past trauma or baggage:

Heal and grow in a safe environment.
Remember, seeking professional guidance or counseling is not a sign of weakness but rather a proactive step toward building a strong and resilient marriage. It can provide valuable insights, tools, and strategies to address specific issues and enhance overall relationship satisfaction.
Takeaway
By diligently following this expanded post-marriage checklist, you'll create a solid foundation for your married life. Each task addresses a specific aspect of your transition, ensuring you pay attention to essential elements. Remember, open communication, mutual respect, and shared goals are key ingredients for a happy and fulfilling journey together.
Best wishes for a lifetime of love, joy, and harmony as you embark on this beautiful adventure called marriage!
Share this article on
Want to have a happier, healthier marriage?
If you feel disconnected or frustrated about the state of your marriage but want to avoid separation and/or divorce, the marriage.com course meant for married couples is an excellent resource to help you overcome the most challenging aspects of being married.
Learn More On This Topic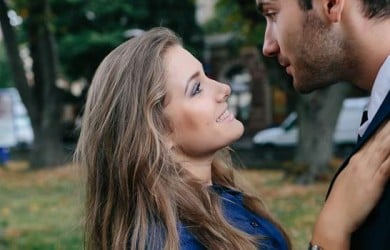 You May Also Like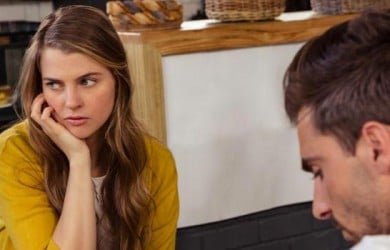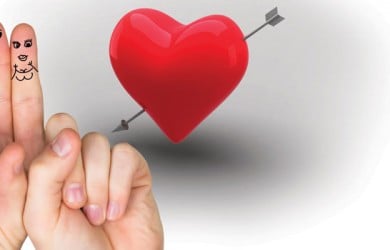 Popular Topics On Married Life