8 Kickass Romantic Ideas to Make Honeymoon Special
So, the long-awaited day for the love bugs is here as you near the honeymoon vacations. Are you working hard to surprise your partners in one way or another while celebrating your love and togetherness? But, the questions in your head are how to make your honeymoon memorable or how to ensure that it is spent in a special way to excite your partners.
There can be as many as a few thousand ideas to make honeymoon special.
Many jump to the conclusion that they must use Natural ways to increase stamina in order to enjoy the intimate relation. But it is not all about that, below are some great ideas to make honeymoon special and help you make every day and every moment together cherishable and memorable throughout life.
Hope the following honeymoon tips and tricks will guarantee you a fabulous time together with the love of your life.
1. Get roses for your sweetheart
How to make honeymoon special for her? Simply! Buy her a bouquet of red roses.
No doubt, roses have, for the longest time, been used as a symbol of love and passion. Getting red roses is a perfect way to start off the romantic life. Organize for a huge bouquet of roses and you can be sure your sweetheart will feel over the moon. This is a good sign if you are intending to drop a hint for your newly found love or when trying to drop a special gesture for your life partner. You may as well go a step further to add a personal message expressing your love to your partner.
Nothing can beat a bunch of red roses when it comes down to romantic ideas to make honeymoon special.
2. Propose to your partner
For the married couple, it is a perfect time to show your vows and confess your love in a special and unique way. You can as well do this by attending a romantic candlelight date for dinner. Considering the tight schedules in the present day, this can actually be one of the most romantic gestures! You can organize this with the restaurant manager for them to play your partner's favorite song or get a cake/champagne to make it more special and romantic.
This can be one of the romantic things to do during honeymoon and probably top the list of great ideas to make honeymoon special.
3. Chocolate fun
Hey! It's your honeymoon and there is love in the air. A little chocolate would be awesome. Chocolates are perfect to add to the love. Instead of buying and gifting them to your partner, baking a chocolate cake can be more romantic. You can take this opportunity and lure your sweetheart as you relish each other while enjoying the chocolates.
Wondering, how to make honeymoon more romantic? Well! You already have one of the romantic honeymoon tips in your kitty.
4. Gift a teddy bear
This is the perfect day for you to gift to your partner a teddy to cuddle with whenever they miss you.
Teddy bears act as a sign of love, affection, and pampering especially when gifted to ladies. Besides, the teddy bears can serve as perfect gifts for men too. They are actually like little kids from the inside and as the toy bears sit in your room, they will always remind your partner the special love you have shown him in your life.
This is one of the cutest ideas to make honeymoon special and lovable.
5. Make a promise
Now, you have expressed your love to your partner in different ways and here it comes as a perfect one to reassure your partner of the promises you have always made to her/him. The promises you make are unlike any other you have made before; you will make the promise while you mean every word you utter. There is always a need to sum up all your promises to each other on a special day like this one. If you believe your partner is the one for you, always ensure you make the promise at the right time and keep it. Promise something special during this day under the moonlight or during candlelight dinner.
If you are looking for modest and straightforward ideas to make honeymoon special, then you have jumped onto the right platform.
Kisses usually work like magic when with your partner.
A romantic day doesn't really need to be expensive or fancy. You may prepare your partner's favorite meal, have some wine glasses ready or play favorite board games as well during this moment to make it more romantic. Start with a tender kiss on the forehead before you get immersed in deep emotions where you will share a passionate kiss to wind up the day in a magical way.
How to make honeymoon special for your husband? Steal passionate kisses, now and then.
7. Give your partner an experience both of you will enjoy
Ideas to make honeymoon special depends on how creative you can get with them. It's all about creativity and you will have a perfect honeymoon vacation with your partner. However, if you can manage to add a few gifts here and there, the better. The following are ways to make your honeymoon extra special for the two of you:
Stay in bed all day– this day should be spent together in bed throughout the idea. Stay in your pyjamas as you watch movies together. Have some snacks with you as you get yourselves relaxed as you take a break from the daily hassles of life.
Give your man a massage– if you have no idea how to go about this, simply call a masseuse to come and set up a massage parlor in your living room. When the night comes, treat your guy to a night in light scented candles. You do not need to be an expert in this but trying a few massage tricks here and there will feel romantic and passionate.
Light up some fire– turn up the heat in your home by lighting up the fireplace if you have one. Grab a glass of wine and stay close as you cuddle through the night and you enjoy the peace and quiet alone.
Recreate your first date– there is nothing that feels special like the first date. You ask any couple and they can narrate everything. Hoping that you remember yours well, try as much as possible and recreate it. You may go as far as recreating the same outfit for the day and trust me; this will bring up lots of memories as you get o see how far you have come in your relationship.
Have sex– sex is a perfect thing to wind up the love day in style. There is always something special about having sex, passionate sex for that matter, on this day. It will be nice if you get your man any of the best-rated testosterone boosters. It will show that you are serious about wanting to spend a lot of time having sex. Unlike other days, try and get a new sex toy, watch porn together, buy some lingerie or try some new style or location. It is true that many couples or partners actually have sex on the last day of their honeymoon as the best way to wind up the honeymoon. As a woman, surprise your man in your romantic pink or red night lingerie or in your birth suit waiting in bed and you will be shocked how much you turn him on.
8. Give your partner a long, tight hug
While the session of togetherness is just about to land off, a deep, tight and long hug is a perfect way to convey your emotions. This is what you can carry lifetime for both of you, it doesn't matter whether you are used to hugs every time you see each other or around one another; you can make this day a special hug day to make your loved one feel warm and loved. Make the hug feel warm and full of love. A perfect idea on this is to plan an evening picnic with your partner (you may as well include a few of your friends) and try as much as possible to make it feel fun and refreshing.
Keep the hug casual in front of your friends in the middle of playing games or sharing dinner. While hugging, maintain eye contact and see them smile as you hold her close to your chest.
Nothing can be more romantic than a tight hug, now and then, and is one of the simple ideas to make honeymoon special.
Final thoughts
How to make honeymoon special for him or her?
Now that you are a married couple, have you started making plans for this celebration time? Always take one step each day and you will make it memorable as you nurture your relationship and love. From sending small texts or leaving a note, presenting flowers and other gifts to planning for a surprise outing and having hot sex, you can have a perfect lovers' day this year round.
Follow one of the ideas to make honeymoon special and raise the passion bar in your marriage.
Share this article on
Want to have a happier, healthier marriage?
If you feel disconnected or frustrated about the state of your marriage but want to avoid separation and/or divorce, the marriage.com course meant for married couples is an excellent resource to help you overcome the most challenging aspects of being married.
More On This Topic
You May Also Like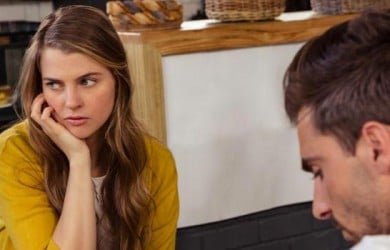 Popular Topics On Married Life