Budgeting for Couples: 15 Tips to Budget as a Couple
The burden of a mortgage, credit card bills and other family expenses can be draining for couples.
Studies show finances are the leading cause of stress in a relationship, and money problems top the list of reasons for divorce. Frequent and effective communication can help keep marriages intact, and that's especially true when it comes to managing money.
So, how to budget as a couple?
Follow these 15 tips for budgeting for couples to get their finances on track so you can spend less time stressing about money and more time enjoying your partner's company.
List down all your income sources
One of the first steps of how to make a budget is to club all your incomes together. It could be your salary and from other professional services offered. Put them all in one place as a first to setting a budget and make further plans and savings, accordingly.
Many married couples decide to combine bank accounts, while others prefer to keep their money separate. Regardless of what you decide, spending should be transparent. As a married couple, you're more than just roommates sharing expenses.
Technology enables you to keep everything in one place, making it even easier to communicate spending with one another. And don't be afraid to talk about more than just dollars and cents – share your long-term financial goals so you can save accordingly.
Understand your spending habits
People typically fall into one of two categories when it comes to how they manage money :
It's OK to identify who is better at saving and spending in your marriage. While still preserving transparency, allow the "saver" to be the primary manager of home-based expenses.
The saver can keep the spender in check and create a budget to manage funds better.
Together, build categories like "grocery spending" or "recreational spending" and agree on how much to allot for each category. Just remember to maintain a balance – the saver can keep the spender accountable, and the spender can suggest activities that are worth splurging on.
Plan ahead and set aside time to have "money talks" when you won't be distracted or interrupted, like on Sunday afternoons or after the kids go to bed. These are generally short "checkups" where a couple can look at their spending in relation to their plan and discuss any upcoming expenses.
Make sure to schedule these on a regular basis, such as every time you or your partner gets paid. These conversations can help make things less stressful if an unexpected emergency comes up.
For deciding budgeting for couples, agree on how much spending freedom you're both comfortable with. Identify a threshold amount for how much each of you can spend on bigger purchases.
For example, it may be okay to come home with a pair of $80 shoes, but not an $800 home theater system. Without guidelines, one partner may feel frustrated about a big purchase, while the person doing the spending is in the dark about why the purchase was wrong.
This threshold allows you to be proactive, thereby minimizing the chance of an unexpected incident or argument later on.
It's easy to use your debt as an excuse not to save. Make a list of small, doable goals.
This can be as simple as putting aside $25 from each paycheck into a savings account. You could start by trying to save $1,000 for an emergency fund and then add to it on a regular basis.
If you have a hard time leaving saved money alone, ask your bank to put restrictions on your savings account to prevent withdrawals. Just don't forget to acknowledge saving successes as they happen.
Admitting you need financial help can be awkward and embarrassing, but financial trainers are equipped to help you set a budget, work on your spending habits, or even moderate tough talks about money.
These services for budgeting for couples are usually very affordable, and the return on investment is high – on its own, the reduced stress in your relationship is worth far more than the price.
Though you may be tempted to seek out advice from friends or family, those close to you may not provide the honest, objective advice you need to hear.
A small investment in strengthening your financial health with the help of a trainer can pay off later on and help you and your partner avoid "learning it the hard way."
Once you know how you both spend, another step in budgeting for couples is to decide all the needs. This includes shared household needs and personal needs. An essential thing to note is that you should only count the necessities and not your wishlist options.
Related Reading: 

Major Money Issues in Marriage
The next step in budgeting for couples after deciding those needs is to categorize them into various types. There could be personal needs, household needs, social needs, and so forth. Creating a monthly budget should have all these separate divisions.
These financial goals are usually future goals. It could be buying the house, children's expenses, etc. Sit down and discuss such goals and note them down in a spreadsheet. Make your further couple budget and opt for saving plans, accordingly.
The video below is about a couple and their ways of financial management together. They discuss their money milestones and share tips for budgeting for couples:
Discuss your individual financial goals
Just like you both have shared financial goals, budgeting for couples must also involve individual goals. Individual goals mean personal expenses like loans and other necessities. Budget planning should also involve individual goals separately based on the money style of the person.
Opt for money management apps
For effective budgeting for couples, look for the best budget app for couples that could help them in creating a budget and record their various inputs effectively for them to understand in the future.
Some of the budget apps for helping couples are:
Homebudget

Honeydue

Grocery

PocketGuard

HoneyFi

Betterment

Twine Savings App

You Need a Budget (YNAB)

Simple

Wally

Goodbudget

Mvelopes
If you are not in favor of apps for family budgeting or household budget planning, making a detailed and customized budget planner on your own is another option where you can make adjustments as per your needs.
The problem is not solved by creating a budget. Sticking to it requires great effort and efficiency.
One of the budgeting tips for couples is to plan weekly meetings to discuss plans, expenditures, and deviations. This will help them be on track and avoid irregular expenditures on things that can be avoided.
Financial planning for couples or budgeting for couples should start way before the payment is received. This will keep your expenses in check and allow you both ample time to discuss what's needed and what can be avoided.
Once the money comes, things will become quick and pretty smooth to manage.
Budgeting for married couples should not be limited to deciding the monthly expenditures and personal expenses. Couples should also plan a budget based on their long term goals like retirement, medical fund, starting a business, child's tuition fees, etc.
Also Try: 

How Well Are You Managing Your Marriage And Finance Quiz
How much money should a married couple have saved?
A married couple should squirrel enough money saved for the rainy days, so that they don't have to stress about finances on a usual day and most importantly, for times of emergency.
A couple should follow a 50/30/20 formula where they must save 20% of their income, 50% for fixed expenses and 30% as a discretionary fund.
Also, a couple must have at least nine months of money saved in an accessible account for emergency needs.
This can be done by proper budgeting for couples once they sit down to draft their expenses and save better.
When both the partners are working, it is ideal for them to share their finances in marriage.
There are various reasons why couples should share money in marriage:
Sharing finances provides

transparency

It helps set better financial goals

Couples can make better retirement decisions

It shifts the focus from self to family

It provides better flexibility to sail through changes

More money equals more interest earned
Related Reading: 

Money and Marriage – How to Split Finances
Takeaway
If you and your partner are facing mounting financial difficulties, it's important to make a concentrated effort for planning a budget and managing money together.
From holding a bi-weekly budget meeting with your spouse to agreeing on ways to monitor spending or even bringing a professional into the picture, you can opt for budgeting for couples by working together with the right budget tips and get your finances on track in no time.
Share this article on
Want to have a happier, healthier marriage?
If you feel disconnected or frustrated about the state of your marriage but want to avoid separation and/or divorce, the marriage.com course meant for married couples is an excellent resource to help you overcome the most challenging aspects of being married.
More On This Topic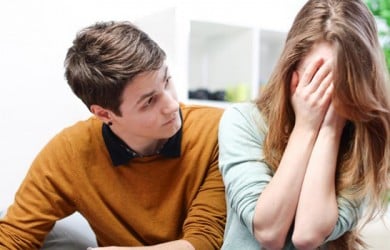 You May Also Like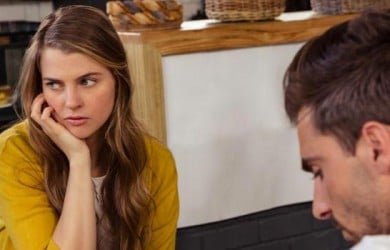 Popular Topics On Married Life