15 Must-Know Relationship Advice for Newly Engaged Couples
The period between a couple's engagement and marriage feels very romantic and surreal but is also very important. Not many couples realize this but once you're engaged, there's a set of responsibilities that come in. At this stage, a pair must pay heed to certain advice for engaged couples.
You may have to undergo two scenarios. Either you get to know well about your fiancé(e), or you end up having confusion and dilemmas. You need to utilize that time period smartly to minimize the issues and pave the way for a fulfilling married life ahead.
15 relationship advice every newly engaged couple must know
There are plenty of things a newly engaged couple should be considerate about. After all, they have a whole life to plan together. Here is some relationship advice for engaged couples that can prove useful for them in the long run.
1. Give priorities
The period between engagement and marriage is when you decide your future. A piece of crucial advice for engaged couples is to discuss your priorities with your fiancé(e), tell them your plan, and how much time you require.
Your priorities may include buying a house, getting a car, or saving enough money and looking for a suitable job. Seek their help and keep sharing your plans with your future partner.
Related Reading: 

Top 10 Priorities in a Relationship
2. Accept each other
During this time when you're preparing for your wedding, you'd want your partner to be perfect.
Never try to impose what you want from your fiancé(e). Accept them how they are and enjoy being connected to someone who loves you. It's very clear that personality traits can't be changed so don't force your future partner to change what they don't want to.
3. Don't bother about the expectations of others
First, keep in your mind that it's you and your fiancé(e) getting married.
Never try to sync with the expectations of other family members; it's your wedding, not theirs.
As mentioned earlier, discuss priorities with your future spouse. You both should create your own vision of marriage and try to understand what you both want from a marital relationship.
You can take suggestions and ideas from other family members but don't come to a point where you forget your expectations as a couple.
4. Don't forget to enjoy
When you're preparing to get married and are setting grounds for that, you might get very stressed.
There might come a point where you'd feel burdened and would get fed up. To avoid that, try spending time with each other. Plan some outings together as advice for newly engaged couples.
For instance, you both can go shopping, go to a cinema or anywhere you like. Don't let the stress dominate; just sit and relax and have fun together.
5. Communicate
This is very important advice for engaged couples.
Never leave your partner hanging in problems. Always be in contact.
Go out together as much as possible. Communicate your feelings. Be vocal; don't hide anything, even if it's a doubt. Don't decide or assume things; speak your heart out whenever you're sitting with your loved one. Take this advice for newly engaged couples and keep the conversations going.
6. Say no to half-baked standards
It would be very silly if you set high standards for your spouse to achieve. It's useful advice for newly engaged couples to keep a check on their expectations.
For instance, you want your partner to be financially strong before the wedding, and you want everything; a fully furnished house, car, etc. It's an understood fact that these standards are not achievable in that very short period of time.
You need to wait patiently and try to give moral support to your loved ones instead of setting high standards that would make them feel insecure.
Related Reading: 

No Response Is a Response: Here's How to Handle It
7. Don't stay away from each other for long
Most of the confusions and insecurities arise when you both are away and are not in contact for a longer period of time.
One of the useful pieces of advice for engaged couples is to plan weekly or fortnightly meetings. During this period, never try to put your ears on what someone is saying about your fiancé(e) and be in contact through text messages or phone calls.
8. Don't make fun of your fiancé(e) in front of others
Make sure that you're not joking about your future spouse in front of others.
It reflects how serious you're about being connected to your loved one. Just be positive and feel blessed to have a loved one in your life.
9. Focus on the positive a bit more
It's easy to get caught up in negative emotions, but try to focus on the positive aspects of your relationship. Remember why you fell in love and celebrate your strengths as a couple.
10. Work on building a support system
It's important to have friends and family who support your relationship. Surround yourself with people who will uplift and encourage you.
11. Respect each other's differences
As a topmost piece of advice for couples getting married, make respect a priority.
You and your partner will have different opinions and perspectives. Learn to respect each other's differences and find ways to work together.
12. Keep the romance hot
This one is an obvious point whenever your friends and family would think of what to say to an engaged couple.
Don't let the spark fade after the engagement. Keep the romance alive by doing things for each other, like leaving little notes or planning surprise dates.
13. Learn to communicate effectively
Effective communication is more than just talking. It's about listening, understanding, and responding in a way that shows you care.
14. Keep the families in touch
Your families will likely have opinions and expectations for your wedding and marriage. Keep the lines of communication open and be respectful of their views.
Related Reading: 

How to Build a Strong Family Culture: A Step-by-Step Guide
15. Remember that marriage is a partnership
Marriage is a partnership, and it's important to work together as a team. Make decisions together and support each other through the ups and downs.
Here are some tips on mentally preparing yourself for your wedding:

Some relevant questions
The engagement period is an exciting and decisive time for any couple. Here are some questions and their answers to help you tread on this path with more confidence and positivity.
What can a couple do after engagement?
Are you wondering what to do after you get engaged?
Well, after getting engaged, a couple can do many things to prepare for their future together. They can start planning their wedding, discussing their future goals and aspirations, and begin to merge their lives together.
It's also a good time to work on improving their communication and problem-solving skills, as well as building a strong support system of family and friends. Alternatively, you can also consider seeking premarital counseling for a better understanding of your life ahead.
Additionally, couples can use this time to explore new hobbies and interests together, take pre-marital counseling or attend workshops on relationship building, and travel to new places to create memories and strengthen their bond.
What questions should an engaged couple ask themselves?
As an engaged couple, it's important to ask yourselves some tough questions to ensure that you are on the same page and ready for marriage. While others wonder what to say to a newly engaged couple, here are some important questions you can ask each other:
What are our shared values and goals for the future?

How will we handle conflicts and disagreements?

How will we handle finances and household responsibilities?

Do we want children, and if so, how many and when?

How will we maintain our individual identities within the relationship?

What role will our families play in our marriage?
By discussing these questions openly and honestly, couples can lay a strong foundation for a happy and successful marriage.
What do couples talk about after engagement?
After the engagement, couples can talk about a variety of topics such as wedding plans, future goals, finances, family planning, and career aspirations. They may also discuss their individual values, beliefs, and interests to better understand each other.
It's important to continue to communicate openly and honestly to build a strong foundation for the future. Additionally, couples may use this time to reflect on their relationship, reminisce about their journey together, and express gratitude and appreciation for one another.
Rejoice in your present, reassure your future
Being engaged is a special time in a couple's life when they can enjoy the romance of their relationship while also planning for their future. While wedding planning can be stressful, it's important for couples to remember to prioritize their relationship and continue to nurture their bond.
At the same time, they should also have conversations about their future plans and goals to ensure that they are on the same page and ready for the next chapter of their lives together.
By striking a balance between enjoying their romance and planning for their future, engaged couples can create a strong foundation for a happy and successful marriage.
Share this article on
Want to have a happier, healthier marriage?
If you feel disconnected or frustrated about the state of your marriage but want to avoid separation and/or divorce, the marriage.com course meant for married couples is an excellent resource to help you overcome the most challenging aspects of being married.
Learn More On This Topic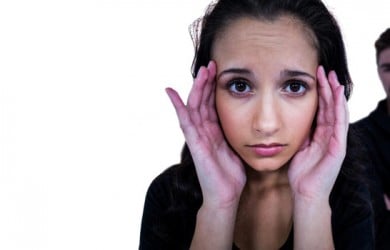 You May Also Like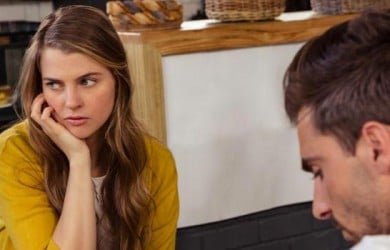 Popular Topics On Married Life