How to Stop Loving Someone Who Doesn't Love You: 15 Effective Tips
Love just happens. It needs no explanation or reason.
This research here talks about how prone are men or women to falling in love and what factors determine how often and when people fall in love.
You never know which habit or a part of someone's character will attract you to them, and the next thing you know, you're in love with them. However, it's best when the same feeling is reciprocated from them as well.
You must back off at the right time to save yourself from a heart-aching experience. This is where you need to know how to stop loving someone who doesn't love you.
What to do if someone does not love you back?
What is it like being in love with someone who doesn't love you? Well, it sucks.
However, unrequited love, or when someone does not love you back, is not an uncommon situation to be in. sometimes, someone you develop romantic feelings for may only look at you as a friend or might not even notice you at all.
How to stop loving someone who doesn't love you?
While love is a feeling and it is believed that it is not a choice, at the end of the day, it begins with liking and preference. If someone does not spend time with you because they do not enjoy it, they are less likely to fall in love with you.
Therefore, when it happens, you may need a plan of action to keep yourself together. Unrequited love can be heartbreaking, and people have different ways of dealing with it.
When you find out that someone you love does not love you back, the first thing you have to do about it is to accept it. Acceptance can be tough, and you might find yourself digging into questions like why, why not, and how.
But you have to keep telling yourself that it is what it is. Other things you must not do when someone does not love you back include questioning your self-worth, making yourself miserable, or self-destructing your life.
Related Reading: 

How to Deal With Unrequited Love: 8 Ways
Can you stop loving someone if you truly loved them?
Well, yes. As much as you believe now that you can never stop loving this person, it is possible to unlove them. As we move on in life, new people come in. They help us grow and become even better versions of ourselves.
Everyone serves a purpose in our life, and when a certain someone no longer plays a role so important, we can find ourselves falling out of love with them. You should be grateful for the time you spent with someone and that you got to know them in whatever capacity.
In this Ted Talk, The singer and rapper Dessa, talks about if you can choose to fall out of love.
How to stop loving someone who doesn't love you: 15 effective steps
Listed below are pointers that will guide you to come out of your one-sided love.
1. Acceptance
One of the hardest yet necessary things to do is accept that they don't need you.
You were in love with them, they weren't. In some cases, they're even not aware of your feelings. Even if you have expressed yourself, it doesn't mean they should love you back.
Love is a feeling that comes automatically and just can't be ignited like that.
So, the best way to stop being hurt is to accept that they don't need you and take a step back. The quicker you accept it, the faster you can come out of it.
Related Reading: 

Developing Acceptance Skills in a Relationship
2. Distraction
how to get over someone who doesn't love you? Distract yourself.
It is possible they loved you at some point, but that love and affection for you has dried off.
Now, they just don't want you anymore.
This can be difficult as you are still in love with them. Understand that they have lost all affection and emotions for you, but you still have some feelings for them.
In such a situation, it will be good to distract yourself from the situation and try focusing on important things in your life other than them. It may take a while to figure things out, but once you've done it, be on it.
Pursue that religiously and before you know it, they will be your past.
3. Don't go back
How to forget someone who doesn't love you? Just do not go back.
Our mind plays tricky games with us in various situations.
While you are following some of the best ways to stop loving someone who doesn't love you, your mind might create an urge to go back to them.
This is normal as love is a potent drug.
Once you're addicted, it's difficult to recover. In such a situation, you have to fight back with your urge and focus on things that are right for you. You can't lose this battle; otherwise, you will return to where you started your recovery journey.
So, be strong-headed and follow what's right. It will be challenging, but you must set aside the urge and follow the path.
4. Speak to someone
"I love someone who doesn't love me. What do I do?"
Be it heartbreaks or any personal problem, speaking about it with someone known always helps.
They're always there to help you and guide you in such situations. They emerge as your backbone and support system and help you overcome every step.
So, speak to someone you trust when you think you need to just get over someone who doesn't love you. Share your feeling with them and seek their guidance. They will surely help you get back on track.
5. Prioritize yourself
Often, our priorities and dreams take a backseat when we are so involved with someone.
Since you're aware that someone you love doesn't love you, it's time you revisit your priorities and start sorting them out.
What we want may not be important, but what we need surely is.
It could be looking for a better professional opportunity, a long-desired vacation, or a hobby you wanted. So, list what you need and start ticking them off.
If you like reading, you may want to check out this book that talks about keeping negative thoughts away.
6. Love yourself
What to do when someone doesn't love you back? Make sure you love yourself!
Always give priority to self-love and self-care. Have some 'me' time. Groom yourself. Join a gym or a dance class. Spend some time with yourself and see how you can improve yourself. Learning a new hobby will surely be an added way to pamper you.
Related Reading: 

5 Steps to Help You With Learning to Love Yourself
7. Get a reality check
It may be possible for you to still hold on to the dream of getting back together while you follow the aforementioned best ways to stop loving someone who doesn't love you. It is time that you come out of that dream.
You need to abandon it and bury it in your past.
Two individuals can only come together when they both are deeply in love with each other. A one-sided love affair isn't fruitful. So, leave the dream behind and focus on what the future holds for you.
8. Don't get angry
How to let go of someone who doesn't love you? Do not get angry or resentful.
It may happen that the person you were in love with will soon be with someone else.
It will be hard for you to face reality. In any case, you mustn't lose your anger. Getting angry at them means you still love them and hope to get back together again. The reality is different, and you must make peace with it. Losing anger is never a good sign. So, move on.
Related Reading: 

How Do You Let Go of Anger and Resentment in a Relationship?
9. Avoid short-term fixes
Have you been asking yourself, "How to stop loving someone you can't have?"
You may feel that getting drunk with your friends or even alone will help you forget the pain for a little while. However, it may not be such a good idea. One, it might not help at all, and even if it does, it will only be a temporary fix.
You may feel your emotions a little too much, call the person you love, and say things you regret the following day.
10. Do not blame
How to stop loving someone who doesn't love you?
It can be tough, given how you feel, but try not to blame someone or something for this situation. It is not someone's fault that they do not love you back. It is not your fault either. Blaming will get you nowhere.
It is important to accept the situation for what it is. If you try to blame someone for it, you will hold on to resentment, which will get in the way of your healing.
Related Reading: 

How to Stop the Blame Game in Your Relationship
11. Avoid a rebound
Sometimes, you may find yourself looking for someone else to fill the void this unrequited love has left in your life. You may like that feeling when you find someone who treats you well and likes you.
However, when the euphoria fades away, you will realize that you were not in love with this new person but were just using them to feel better. You may end up hurting yourself and them in this process.
12. Lose touch
One of the most effective ways to let go of someone who doesn't love you back is to lose touch with them. Avoid contact with them, do not speak to them regularly, and avoid keeping up with them on social media. This will help you take your mind off them, what they are doing, and who they are meeting.
13. Declutter
When you look around the room, do you see things they gifted you or you had an inside joke about? Put these things away. Even if you do not want to throw them away or donate them, just put them in a box and keep them away for now. Constantly looking at things that remind you of them may not be helpful right now.
Decluttering the stuff may declutter your mind as well.
14. Get out!
Physical exercise can help immensely when dealing with negative thoughts and feelings. Push yourself just a little bit, and get out. Walking in nature, breathing fresh air, and taking better care of yourself help you feel positive.
15. Let go of 'could bes'
It is very difficult to shake off the picture of a future with the person you love. When you fall in love, you start to plan your life with this person. Often, it is not the person you have to let go of but also the idea of could bes and would bes.
The sooner you do that, however, the easier it will be for you to move on.
In a nutshell
It is never easy to undo love when emotionally attached to a person, be it a relationship or a one-sided crush. Above mentioned best ways to stop loving someone who doesn't love you will help you overcome it.
It surely will be a difficult path, but moving forward is the only way to get out of this situation. All the best!
Share this article on
Want to have a happier, healthier marriage?
If you feel disconnected or frustrated about the state of your marriage but want to avoid separation and/or divorce, the marriage.com course meant for married couples is an excellent resource to help you overcome the most challenging aspects of being married.
More On This Topic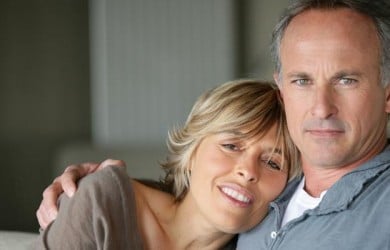 Recent Articles
You May Also Like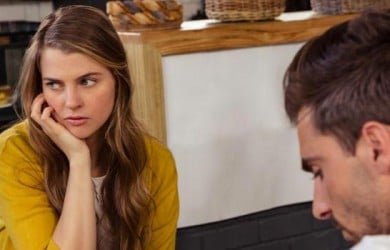 Popular Topics On Married Life