How to Deal With Unrequited Love: 8 Ways
You know the feeling, right? You wonder how to deal with unrequited love.
The object of your affections, dreams, and fantasies, well, they just don't feel the same way about you. "I like you, but just as a friend" can be one of the saddest responses you could ever hear when declaring your love for someone you've been pining away for.
The pain of unrequited love is devastating and getting over unrequited love is an uphill task. You want to do it, but learning how to deal with unrequited love is not easy.
To understand why unrequited love hurts so much, let's dig deeper and examine what unrequited love is and all of the ins and outs of this topic, and tips on how to get over unrequited love.
What is unrequited love?
When your affection is not seen, understood, and reciprocated by the one you love, it is unrequited love. It's one of Hollywood's most popular movie themes and something every one of us has experienced at least once.
What does unrequited love mean? Do we all, at some point, experience this type of painful realization?
Wikipedia says it best: "Unrequited love is love that is not openly reciprocated or understood as such by the beloved. The beloved may not be aware of the admirer's deep and strong romantic affection, or may consciously reject it."
The meaning of unrequited love is the kind of love that drains you, as you limit your thoughts and feelings to someone who doesn't love you back while you are left crumbling with a stabbing pain.
A person needs to learn how to deal with unrequited love because nothing will happen if you continue to stay in this type of relationship.
5 obvious signs of unrequited love
How can you recognize unrequited love?
Popular culture paints an emotion-filled, romantic picture of unrequited love from the lover's point of view. Songs like Adele's Someone Like You, movies like Eternal Sunshine of the Spotless Mind, and the classic comic strip Peanuts-remember Charlie Brown's pining away for the little red-haired girl? – all show us these heroes who, in a perfect world, deserved to be loved by the object they are fixated upon.
But these intense one-way feelings do not a happy lover make.
Living a life where you deeply love someone who does not return these feelings is actually quite sad and lonely.
Things rarely end up like in the movie, with the beloved suddenly coming to their senses and realizing they loved the other person.
How do you know if you're the only one who is in love? How can you recognize the patterns of unrequited love?
Here are five obvious signs that you are in love with someone who doesn't feel the same way.
1. This person avoids you
If you are looking for signs of unrequited love, here's an obvious one. This person avoids you.
When you are in love, you can't get enough of each other. That's why you try your best to make time for your beloved.
If your partner or spouse is trying their best to avoid you, you need to learn how to deal with unrequited love.
2. They are romantically available and flirt a lot
You don't need to be an expert to see that you're the only one loving when you see your partner flirting a lot.
They can also announce that they are romantically available to others but never to you.
If someone is already taken or in love, they will avoid temptation.
3. You notice the obvious imbalance of effort in your relationship
It's too obvious, isn't it? You are the only one putting all your energy, attention, and love into this relationship.
Somehow, you reason that maybe you still need to give more. This is why unrequited love is so tiring. True love shouldn't feel like this.
4. Your heart is tired, but you keep on giving
A healthy relationship is all about give and take. If you are the only one who keeps on giving, do you even call that a relationship?
This is a huge red flag. Even if you are head-over-heels in love with this person, your heart knows the truth.
5. You feel unloved and alone
You're married or in a relationship, and you are in love, but somehow, you feel alone and lonely.
A true partnership and love will never make you feel that you are alone. You get to the point of thinking about how to get over unrequited love, but still, you're trying to hold on for the sake of the relationship you're trying to save.
It's time to realize that you're the only one fighting.
What causes unrequited love?
Now that you know the definition of unrequited love, you might wonder, what causes unrequited love?
Come to think of it, why would someone allow themselves to fall into a relationship where they are the only ones capable of showing love?
"Why would you fall in love with someone who doesn't want you? Just move on and find someone new."
For someone who is not in this situation, it would be easier for them to say what to do, but for someone who is, the pain of unrequited love is far more complicated than it seems.
Almost all of us may experience unrequited love at least once, but what if it becomes a pattern?
1. Your passionate love could be overwhelming
Unrequited love in marriage is when a person gives too much love to their spouse that you overwhelm them.
Being married and spending a couple of months together, passionate love is common, but it could turn into something suffocating.
This can cause your spouse to want to be far away from you as possible. It hurts because you just want to show your love, but your spouse feels otherwise.
If you're not married and just starting a relationship, a person who doesn't appreciate the way you show your love may start feeling tired.
They no longer see your actions as sweet. Instead, it becomes suffocating, and they would feel that they no longer have their privacy.
2. The other person doesn't feel the connection
Getting over unrequited love is hard, especially when the person you love only treats you as a friend.
In a relationship, compatibility is essential. Without it, attraction, infatuation, and love won't flourish. That is the reason some people would decide to "friendzone" someone.
It's normal to share sweetness with someone, but if one admits to romantic feelings. Not feeling the same way, the other end may start avoiding you.
3. You're expecting a fantasy love
People who have a traumatic or troubled childhood may develop a sense of longing. This can project and cause them to fall for the person they think would make them feel complete.
They are looking for the fantasy love that they yearn for. They want someone who would always be there for them and choose them over their work or family, which is not possible.
Unfortunately, realizing that unrequited love exists would be another disappointment for them.
How does unrequited love feel from a distance?
What if you're both in love, but you have to be away from each other because of circumstances?
We all know that distance is among the toughest trials in relationships.
It's possible to see unrequited love signs when you are not together, but there is still hope in this case. You just have to figure it all out and talk to each other from there.
While it's possible to overcome the challenges of unrequited love because of a long-distance relationship, you must first understand what influences a relationship when they're far apart.
8 ways you can deal with unrequited love
Much of what fuels unrequited love is in your head. In other words, you create a narrative of the "us" without any real data to draw on.
In that way, the love you are feeling is fantasy-based, idealizing the other person. An excellent way to stop this is to get to know the person you are fixated upon.
That's right.
You want to step out of your dream life about them and get to know them as fellow human beings.
Getting to know their whole personalities, with all the weak bits and bad habits that all of us contain, can help you get over this one-side romance you are living and turn it into something every day and normal.
You will realize that the object of your adoration is not perfect, and it will bring you back down to earth.
So, how to deal with unrequited love? Is it possible to have an unrequited love cure?
1. Leave the relationship
If you are married or in a relationship with this person, then maybe it's time to call it quits. It's the no-nonsense way how to deal with unrequited love.
Why stay in a relationship with no love on your partner's end?
Remember that loving someone doesn't mean they must or will love you in return.
We don't get everything we want, right?
Even if you were happy before, something could still change. One day, the person you love may realize that they don't want to be with you anymore. Still, in this case, learn to let go.
It's the most challenging part of unrequited love, but it's the primary goal.
2. Accept the hurt
Allow yourself to grieve; it is a significant loss, just like any other, even if there was never a relationship.
It is important to remember that these feelings are entirely justified and normal for someone in your situation during this difficult time.
Remember that learning how to deal with unrequited love all begins when you accept the reality of the situation.
No matter what you do, if the person doesn't feel the same as you, you owe it to yourself to move on, or at least try.
3. Realize that there are people who love you
Realizing that the person you love doesn't love you back can crush your world. It's easy to succumb to the pain and embarrassment of unreciprocated love.
You will experience different emotions. From the shock, hurt, and anger. You might also experience depression and want to stay in your room and cry.
Please know that you are not alone in this battle.
The person you love may not give you the love that you want, but other people love you.
Your friends and family members are waiting for you to open up to them. Don't be afraid to talk to them. They could be your support, and they can be with you and listen to you.
Remember, you don't have to face this battle alone.
4. Learn from this experience
Another way on how to deal with unrequited love is by accepting this as a learning experience.
Use it as a learning experience. Even in the most painful moment in our lives, we can learn something from it.
Respect the other person's decision and use the time you have now to mediate and learn.
5. Practice self-love
This can't be ignored, at all. The moment we start loving ourselves, we start feeling better. There are chances that you may have ignored yourself when you were deeply involved in unrequited love.
So, distract yourself from them and start paying attention to yourself. After all, love yourself is today's motto.
Before you can offer yourself to someone, you need to accept and love yourself first. Self-love and self-compassion can do so much for a person.
Robin Sharma, the author of The Everyday Hero Manifesto, shares the four truths to grow self-love.
6. Do things that make you happy
As you practice self-love, you realize that now you have the time to do the things that you love. Put yourself first. Enjoy your life and focus on yourself.
You could give so much love, attention, care, and loyalty to another person who won't reciprocate your love. Why can't you do it for yourself?
Don't be in a rush to fall in love again. Go back to school, study martial arts, make a garden, do all these things, and love your life.
7. Distract yourself
A great way to stop thinking about it is to engage in other, more productive, and energy-burning activities.
The upside to this?
You may meet someone else while doing sports, learning a new skill, or volunteering in your community.
Someone who has feelings for you, too. Someone who shares the same interest that brought you two together.
Then say goodbye to unreciprocated love, hello, real, full love!
8. Go on a date with someone new
If you've followed the above advice and met someone while out and about, distracting yourself, sum up your courage and ask them on a date.
It doesn't have to be anything formal, you can just ask them out for coffee, but it will provide you with an opportunity to have some concrete facetime with this person.
This is key to getting to know them as a whole human being and will prevent you from repeating the pattern of loving the idealized version you may have of them, which leads to unreciprocated love.
And if that date leads to something more, this will definitely help you get over the one-sided love affair that was causing you so much pain.
Cure for unrequited love – It all begins now
Here's the most crucial one-sided love advice. First of all, moving on from unrequited love requires you to realize that you are far from alone.
Most of us have felt the agony of one-sided love at some point in our lives.
There are countless forums devoted to this very issue, and it might do you some good to read some of them, just to know that your situation is common.
So be gentle with yourself if you want to overcome the unrequited love pain.
You might even use some of this pain for creative ends: write poetry, music, a short story, or paint a picture. These activities will be cathartic for you and help you "get it out."
Are you someone who often experiences the pain of one-sided love?
If you see that you continually engage in this pattern, it would be to your benefit to work on this with a qualified therapist.
Professional help can help you learn how to deal with unrequited love.
Your goal? To stop engaging in non-productive behavior, and learn how to develop healthy, two-sided relationships.
Don't be ashamed if you need to take some time to grieve or even seek therapy to help you process your emotions; this is normal and actually very healthy.
Allow yourself time to recover and then pick yourself up and move on! Remember you deserve to love and be loved.
Share this article on
Want to have a happier, healthier marriage?
If you feel disconnected or frustrated about the state of your marriage but want to avoid separation and/or divorce, the marriage.com course meant for married couples is an excellent resource to help you overcome the most challenging aspects of being married.
You May Also Like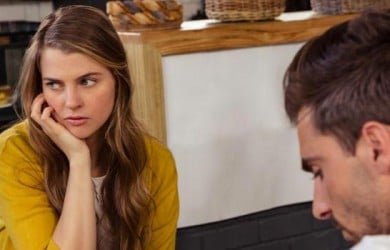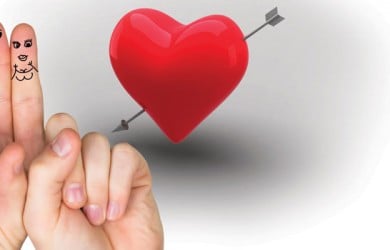 Popular Topics On Married Life