Am I in Love? 20 Signs It's More Than Just a Crush
Am I in love?
If you have ever met someone who makes you feel special and who you like being with, there's every possibility that you may have asked yourself this question at some point.
Is it a crush, or is this love? Do I love my crush? What exactly is going on with me? Is this love that I'm feeling?
These and more are some of the questions you may soon start asking yourself (if you haven't already) as soon as you begin having those feelings. In any case, being able to tell the difference between love and other emotions is key to helping you make better decisions for your romantic life.
If you have ever felt that you're beginning to feel strongly for someone else, this article will help you put things in perspective.
Am I in love: 20 signs it is more than just a crush
If you're asking this question, you are most likely feeling something for that person who's quickly becoming the special one.
In this section, we will examine 20 signs that this is more than a crush. If you find yourself acting or responding to them (the one you have feelings for) this way, you may want to place your feet on the brakes and critically evaluate what you are feeling.
Also Try: Am I In Love?
1. What you're feeling isn't exactly new, but time hasn't yet affected it
One of the defining characteristics of a crush is that regardless of how intense it is, it usually fades with time. However, if you have been having feelings for someone and these have persisted over time, there's every possibility that this is more than a crush.
2. You have almost no secrets with them
All of us have secrets, and most times, we don't open up except we're talking to people we completely trust. If you figure that they know almost everything about you, and they're also completely open with you, there's every possibility that you are beginning to fall for them.
Effective communication, when people are in love, is usually deep and no-holds-barred.
3. You see them in your future
When you sit down to make plans for your future, you somehow tend to fix them somewhere in your future. Whether or not you planned it, they somehow feature in your future plans.
4. You spend most of your time together
Spending quality time with someone is both a tool for developing feelings for them and a way to strengthen an already existing bond. If you have found yourself making time to be with them, it is possible that what you are feeling is more than a crush.
Related Reading: 

Making Time For You And Your Spouse
5. You have fun hanging out with them
The times you spend with them are arguably the best moments of your life. Even when you're carrying out boring and arduous tasks, you are somehow not fazed because you enjoy the time spent with them. As a result of this fun, you look forward to the moments spent together.
Does this sound like you? It is possible that you are so in love with them.
6. You have complementary goals and interests
During some of your heart-to-heart conversations, you've most likely talked about deeper feelings, goals, and aspirations. One thing you may have noticed is that your goals and objectives may tend to align and complement each other's.
These aligned goals further serve to move the needle forward in how you relate with them. Because you are interested in similar things, you may find yourself getting more drawn to them and spending more time together.
This further produces a snowball effect because as you spend more time with them, you'd most likely develop stronger feelings.
Also Try: Is my crush my soulmate
7. You are sexually attracted to them
While sexual attraction isn't exactly a yardstick for measuring the depth of the feelings you have for someone, sexual attraction may play a major part in the trajectory of your relationship.
Evaluate how you want to relate with them sexually. Do you just want to sleep with them and get it over with? Do you want to make love and be intimate with them for as long as you can?
If your case is the second option, it is possible that what you are feeling for them is much more than a crush.
Related Reading: 

What is Sexual Attraction
8. You want to be with them, even after fighting
If an argument doesn't really affect your relationship (you don't suddenly lose the allure you've always felt; the allure and promise of having feelings for them), you may want to evaluate your feelings. This is usually sponsored by a sense of commitment that you may have developed over time.
Also, take some time to examine their relationship with you after a fight. Do they suddenly make excuses about why they are suddenly unavailable? That could be a cue.
9. You want to explore similar sexual options
Are you in love with your crush? If you're suspecting that this is the case with you, pay close attention to this point.
Most people have sexual kinks, and at some point in your conversations with the one you have feelings for, this conversation may come up.
When it does, you would realize that you have similar sexual interests. You may want to explore similar sexual situations or be open to trying with them. This, may, in turn, may increase the sexual tension between you.
Related Reading: 

10 Signs of Incredible Sexual Tension
10. You seek out the silliest reasons to reach out
It is supposed to be a crush, right? However, you find yourself picking up the phone and face-timing them when a new person packs into the neighborhood or when your dog takes a dump in the middle of your living room.
Yes, you would most likely want to reach out to them for the smallest things.
11. Every other romantic interest begins to pale in comparison
When, at those odd moments, thoughts of other people who should be romantic interests at this time cross your mind, you figure that they aren't as important again.
If since this person came into your life, you've found your romantic interests in others waning, you may want to analyze the current state of your relationship and critically examine your feelings for them.
12. You've started feeling super comfortable around them
One way to tell the difference between Love Vs. Crush is that you've lost the ability to try and impress them.
They can call you up when you're deep in sleep, and you wouldn't mind getting on a video call with them – without paying much attention to what they would think if they see a prepped version of you.
Maybe, this would have been a nightmare for you early on. However, they've probably seen deeper parts of you, and keeping up facades no longer means so much to you.
13. You no longer feel slighted if they don't respond to your messages immediately
For some reason, you've come to understand how busy they can get as well. You have respect for their space, and you know they would reply to you at the right time.
Deep down inside, you've become comfortable with the knowledge that whatever you're feeling is probably not one-sided, and they aren't going off to look for the love of their life at the slightest chance they get.
14. At some point, prey may have given you some clues
This is the part where you get to walk down memory lane.
Try not to read any meaning into everything, but are there times when hanging out with them suddenly went from cozy to uncomfortable within minutes because they did or said something that suggests they may have feelings for you as well?
It could have been something as little as holding your gaze for a few seconds longer than necessary or reacting strongly to a random brush of skin. Can you lay hands on a reasonable number of these?
If yes, it is possible that you are crushing and that your crush may have the same feelings for you as well.
15. A part of you has admitted that you maybe like them a little more than 'just enough.'
If you have ever caught yourself thinking about them in terms of having stronger feelings for them (feelings that are stronger than a pesky little crush that is going to fade away in a matter of weeks), it may be that a part of your brain has accepted the truth that you more than like them.
Even before you admit to having stronger feelings for them, a part of you knows and can tell that what you are feeling is more than just a crush.
16. You've probably thought about taking them to see your parents.
Don't freak out yet. You're most likely not organizing a 'get to meet the parents of the spouse' kinda thing, but you may have thought about staging a meeting with your parents at some point.
This could have come in the form of wanting to take them home for dinner or just wishing that you'd run into your parents on your way from the mall. In any case, you have (at some point) imagined what this meeting would be like.
17. You suddenly have an ear to the ground
With the awakening that came from the knowledge of what has been discussed in point 15, you've suddenly kept an ear to the ground.
You find yourself listening closely to every conversation, so you can determine if they feel the same way you feel about them. You smile at their jokes, but you probably can't help but wonder.
Suggested Video: 6 obvious signs your crush likes you.

18. Physical intimacy no longer states the desire to be close to them.
In fact, you may even find yourself becoming more in love with them as the days go by. Inasmuch as you may have a deep desire to make love to them, you want something much more than just a romp in the sack.
19. You are willing to accommodate them
As is the case with every strong relationship, all parties must be willing to accommodate themselves. To answer the "am I in love" question, you must evaluate how willing you are to compromise here and there.
Do you wish to understand them and accommodate their lives? Do you already find yourself making some changes just to keep having them in your life? If you answered yes, it could be that you are well on your way to falling in love.
20. You don't want to think about the idea of losing them
No matter how strong a crush is, a part of you also knows that it isn't feasible and may never ever happen. This scenario, on the other hand, is a completely different case.
Do you find yourself appalled at the idea of having them walk out of your life for good? Do you think you'd have a breakdown if they leave you and settle with another person?
That may be your heart speaking to you right there.
Related Reading: 

Do I Have a Crush or Am I in Love Quiz
Conclusion
Am I in love, or do I have a crush? Am I in love with my crush or is this something that would fade away?
If you're asking these questions, it is possible that you have developed deep feelings for them (your crush). Take a look at the 20 signs we discussed in this article to decide if you are truly in love or if you just have a crush.
Share this article on
Want to have a happier, healthier marriage?
If you feel disconnected or frustrated about the state of your marriage but want to avoid separation and/or divorce, the marriage.com course meant for married couples is an excellent resource to help you overcome the most challenging aspects of being married.
More On This Topic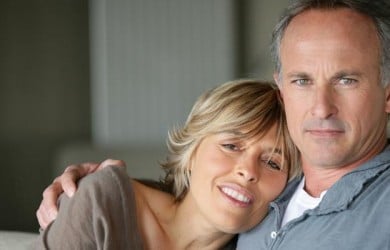 You May Also Like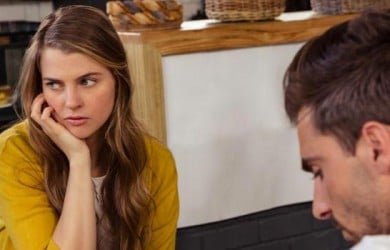 Popular Topics On Married Life