Obsessive Love Disorder 101 – All You Need to Know About This Problem
The new Netflix series "You" has started to get many people to discuss obsessive love disorder and how destructive it is.
While this TV series can be a slight exaggeration of how this obsessive love disorder works, it is true in some extreme cases. Read on to know more about this disorder and find out if your partner has got it or not.
Read on more above obsessive love disorder below and how to stop obsessing over someone (spoiler alert: walk away)
What is obsessive love disorder?
Well, to explain obsessive love disorder simply, it is about completely focusing on one individual to such an extent that it consumes you entirely.
Being in love with another person is a healthy feeling and leads to positive things in the future. However, being obsessed with someone or something is not healthy at all.
Of course, you must know that something similar to obsessive love disorder is very common at the start of a relationship and can be a precursor to another thing.
Research conducted to understand what love addiction is and when it should be treated suggested that from a broad perspective, by contrast, everyone who loves is on a spectrum of addictive conditions.
The research found that being addicted to another person is not an illness but simply the result of a fundamental human capacity that can sometimes be exercised to excess.
On the other hand, when considering a narrow perspective, the research suggests that love addiction is a neurobiological disorder with no place in a healthy or flourishing life.
It follows that we ought to offer love addicts some measure of treatment or support.
Apart from obsessive love disorder, here are 3 other psychological disorders associated with love:
1. Erotomania
A subtype of a delusional disorder, Erotomania, is an uncommon paranoid condition where an individual has a delusional belief that another person is in love with him or her despite clear evidence against it.
Mostly witnessed in shy, dependent, and sexually inexperienced females who are infatuated with men who are unattainable due to their social, financial, or marital status and at times, even disinterest.
2. Attachment disorder
Used to describe disorders of mood, behavior, and social relationships, attachment disorder happens when an individual is unable to receive normal socializing care and attention from their primary caregiver in early childhood.
Such a disorder is usually associated with experiences of neglect, abuse, abrupt separation from caregivers in early ages (between three months and three years of age), frequent change or excessive numbers of caregivers, or lack of caregiver responsiveness to child communicative efforts resulting in a lack of basic trust.
An adult suffering from attachment disorder can exhibit the following characteristics:
Fear of intimacy

Lack of trust

Anxious people pleaser

Avoid close relationships

Clingy and insecure

Jealousy and possessiveness

Anger
3. Relationship OCD
Also known as relationship substantiation, Relationship OCD is a type of disorder that consumes an individual with doubts about their relationship.
Even Though every one of us at some point in time might have had doubts about our romantic relationships, a person suffering from relationship OCD exhibits excessive, obsessive characteristics, such as:
Preoccupation with every small detail about their relationship.

Constant fear of not being loved.

Constant fear of not being enough for their partner.

Constantly comparing their relationship with others.
What causes obsessive love disorder?
(https://www.shutterstock.com/image-photo/obsession-sign-design-love-relationships-valentines-158851598)
For many people, when a relationship starts, there is a time when both the partners are overwhelmed with each other; they want to be interested in everything that they are doing, thinking, saying, wanting, and more.
As the relationship starts to grow and develop, this kind of overwhelming Obsession starts to mature into friendship, respect, and commitment, and eventually subside.
The interest in your partner is still there, but the level of intensity tends to decrease. This is a healthy part of a relationship, but when this doesn't occur, it can lead to an obsessional relationship or obsessive love disorder over time.
Difference between healthy and obsessive love
The distinction between healthy and obsessive love is that with Obsession, a person is inclined towards excessive fascination that eventually turns into a fixation.
On the other hand, healthy love is more liberating and helps people get to know one another.
When two people healthily love each other, they do not let go of their characters and interests. They do not feel threatened when their partner invests energy in other aspects of life without including them.
They are proud and pleased with their partner's achievements and want them to be the best version of themselves.
With Obsession, living without each other can prove to be very difficult. The obsessed individual feels an uncontrollable need to know precisely where their partner is and who they are with whenever they are not together.
Negative sentiments, for example, envy and distrustfulness, start to crawl into the relationship. The obsessed individual speculates that their partner might be cheating or that all that they do or say is in some way or another an impression of how they feel about them.
Signs of obsessive love disorder
(https://www.shutterstock.com/image-photo/young-man-spending-his-night-computers-1367062037)
As human beings, we generally feel a strong desire for loving and wanting to be loved and to understand signs of obsessive love; one must understand this basic human nature.
So how can you tell whether it is just a harmless love affair, or has it crossed its line and driven into Obsession?
Mentioned below are obsessive love disorder symptoms:
Feeling a strong attraction

Thinking obsessively about your partner to such an extent that you are unable to think or even focus on any other things

The desire to spend all of your free time with the person you love

Compromising your relationship with family and friends to pay attention to your partner

Neglecting your daily activities such as your hobbies and your work so that you can focus on your partner

Going out of your way just to make some kind of contact with a loved one

Feeling a strong and intense territorial desire to protect your loved one

Manipulating your partner such as holding things like money and food to keep them attached to you

Possessive thoughts and behavior

Depending on your love object for low self-esteem

Being addicted to your loved one

Asking your loved one for constant reassurance and affirmation

Close monitoring of your partner's activities and whereabouts

Delusional and extreme jealousy

Stalking your partner physically and on social media
If someone you know exhibits these symptoms, then you should help them immediately.
Dangers associated with obsessive love disorder
What is it about this love disorder that makes it a problem that should be medically treated?
Well, the first thing in any relationship is that the people involved should have their own identity and be able to follow their friends and interests.
With one partner having obsessive love disorder, it can lead to difficulty in having separate identities and interests.
The reason behind this is because this disorder can lead to an overwhelming intensity of attachment and jealousy. The partner who is suffering from this problem can become jealous of everything the other person is doing.
People with obsessive love disorder will even find proof of unfaithfulness in their partner even if they have done nothing wrong.
A healthy relationship is based on mutual respect and trust, along with each person's ability to have their sense of independence. Having obsessive love disorder can make these things incredibly difficult.
Other symptoms also include being violent with your loved ones because of no control over their behavior and tracking them constantly.
If this disorder is not treated when the time is right, it can escalate and lead them to be incredibly controlling.
This leads to them attempting to control when the victim breathes, eats, and even when and where they go. They will do their best to keep them close at all times and control who they spend time with.
If you know anyone who has obsessive love disorder, it is smart to get it treated medically through a professional right away. You should not worry about this, but leaving the relationship is a good idea if it starts to escalate.
Also watch: How to overcome heartbreak, obsessive love & separation anxiety.
How to treat obsessive love disorder?
On the off chance that you are suffering from obsessive love disorder, know that you can be helped to manage this condition.
There are numerous approaches to manage obsessive love disorder. For starters, you must withdraw yourself from your obsessive fixations.
Withdrawing yourself from your fixation would be very difficult; however, there are associations and care groups that can help you understand this disorder or discover ways to deal with it.
You can also reach out to a professional who can help you comprehend your obsessive love disorder and where it originates from. They can assist you by zeroing in on the things that drove you to build up this disorder.
Furthermore, they can also assist you with different aspects of your obsessive love disorder, including how to shape another relationship, how to keep up love for yourself as well as other people, and how to adjust your connections.
In case you're seeing someone, the smart option would be to get psychotherapy for both you and your partner. It can help both of you to build a relationship that is happier and healthier.
Counseling can help you and your partner learn more about self-esteem, affirmations, and obsessive love disorder treatments.
When it comes to treating obsessive love order, apart from counseling, you can also opt for a treatment plan that combines medication and psychotherapy.
To reduce, counter, or manage the symptoms of obsessive love disorder, a doctor can recommend a precise dose of anti-anxiety medications, such as Valium and Xanax, antidepressants, such as Prozac, Paxil, or Zoloft, antipsychotics, and mood stabilizers.
Takeaway
Obsessive love disorder might be an indication of a genuine mental health condition, and in the event that it goes untreated, it can lead to other serious mental health issues.
Treating such psychological disorders is possible especially for the individual who is able to seek adequate help and support.
Share this article on
Want to have a happier, healthier marriage?
If you feel disconnected or frustrated about the state of your marriage but want to avoid separation and/or divorce, the marriage.com course meant for married couples is an excellent resource to help you overcome the most challenging aspects of being married.
More On This Topic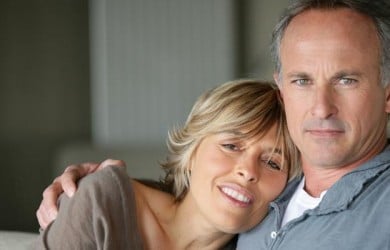 Recent Articles
You May Also Like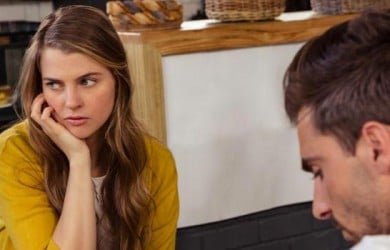 Popular Topics On Married Life