Why Do I Hate Being Touched : Impact Of Past Trauma
If you have been a victim of abuse, you may feel uncomfortable with physical affection. This is because past traumatizing experiences can leave you with a burning question on your mind.
"Why do I hate being touched?"
The truth is this. Many people who have gone through these ugly experiences tend to shy away from physical and emotional intimacy for a long time. Past episodes of abuse can leave bitter experiences in your memory and cause you to push back against every form of intimacy, even if the person is your partner.
However, don't feel bad if you don't like to be touched sexually (and it is because of a past terrible experience). This article will show you why you may dislike being touched (even if you haven't been sexually abused in the past).
You will also discover effective solutions that will help you to improve intimacy in your relationship.
What is the impact of past trauma on sexual intimacy?
Over the years, the impact of sexual violence on partner intimacy has been a major subject of study. Irrespective of how these studies are conducted, one thing always comes up as a constant.
If past sexual abuse is not adequately addressed, it can prevent a healthy adult from getting sexually and emotionally intimate with their partner. This sexual and emotional indifference can take its toll on a relationship as the other partner begins to wonder exactly what could be going wrong.
Surprisingly, the number of people who have undergone sexual violence seems alarming. Recent statistics show that every year, there are over 463,634 victims of sexual assault in America. Out of these numbers, the most affected are young people.
This implies that if something isn't done about it, many people might end up scarred for the rest of their lives because they have undergone these experiences that leave bitter memories in their minds.
Past trauma can keep you away from your partner for a long time. For one, you may be attacked by a flood of negative experiences you had each time your partner tries to initiate sexual activity with you. When you don't like physical affection with your partner, there's every possibility that they'll start withdrawing from you, especially when they don't know what you are going through.
As a result, trauma does not only haunt its victim. If unattended, trauma can negatively impact the victim's relationship and every other aspect of their lives.
Five reasons why you don't like being touched anymore
Here are the top 5 reasons why you don't like being touched anymore.
1. It could be the result of past trauma
We have already pointed out the impact of past trauma on relationships and intimacy among partners.
When the residue of past trauma is buried somewhere in your mind, you may experience challenges connecting with your partner and experiencing emotional intimacy with them.
One of the brain's default reactions to past trauma is moving on quickly and behaving as if nothing happened. So, you may see someone who has just suffered abuse jumping into a new relationship or occupying themselves with new career goals. While these can help, the only solution to abuse is to admit that something has happened and address issues squarely.
If you hate being touched by your partner (and it isn't something that just started recently), please take a break and think about your past. Have you ever been at the receiving end of sexual abuse?
2. Postpartum Disorder
Did you just have a baby? If you desire to be left alone because you just put to bed, you may want to cut yourself some slack.
Postpartum disorder is when a woman who has just been put to bed falls into a depressed state. In this state, it might appear that she has lost the will to live. Some women with postpartum depression may even get to a point where they may find it difficult to carry out their maternal duties toward their children.
Regardless of its mysteriousness, statistics have shown that about 1 in 8 women will experience postpartum depression. This implies that the condition is real and more common than you may have imagined.
The good news is that postpartum depression can be clinically managed. When you discover the signs of depression, please encourage your partner to see a doctor. Then again, one way to support her is to go with her (if she wants you to).
If she doesn't like being touched anymore (shortly after putting to bed), she might be dealing with postpartum depression.
3. Stress
Stress can be another reason why you don't like to be touched by your partner. If you are always under duress, spend long days at work, and always have something else to worry about, you may find it difficult to experience emotional intimacy with your partner.
Imagine your boss is on your neck to meet your next major career milestone. At the same time, you've got the kids' bills and a house you need to pay the mortgage on. There's every possibility that you may not be keen on jumping into bed with your partner when their invitation comes knocking.
Stress has a way of dampening your sexual drive. The solution is to talk to your partner and let them understand exactly what is happening with you.
How to cope with stress and anxiety? Watch this video to know more.
4. The passion is no longer there
This is another common reason why some people do not like to be touched by their partner. When the passion dies down in a relationship, there's every possibility that physical intimacy may die down as well.
To confirm if this is the case, you may want to start by throwing your mind back to the way things used to be.
What was your sex life and intimacy like at the start of your relationship?
Were the sparks there?
Did those sparks suddenly die down?
If you discover that you once used to have the hots for your partner, but you can't seem to stand them now, it could be because the passion that used to be in your relationship is gone.
5. Asexuality and Haphephobia
An asexual person does not experience sexual attraction to others. Although they may get into relationships with others, they usually experience challenges when having sex with their partners. An asexual person may be okay with hugging, kissing, or cuddling, while another may not.
It generally depends on the person in question and their preferences.
On the other hand, haphephobia is a condition in which a person fears being touched. Someone with this condition may consider human touch overpowering and even painful sometimes. As a result, they may experience difficulties in having meaningful romantic relationships with their partners.
If you identify as asexual, you may not like to be touched. Even if you accept your partner's touch, you may rebuff sexual intimacy with them (which is no fault of yours).
Takeaways
Why do I hate being touched?
If you have ever found yourself asking this question, rest assured that there could be a thousand reasons for this. The first step to finding a lasting solution is understanding why you may be experiencing this challenge.
When you have identified the reason, please seek effective solutions.
One of the most effective solutions you may deploy is to seek professional help. If you have been a victim of sexual abuse in the past, you may need to talk to a therapist. With their guidance, commitment, and time, you'll be able to get over the effects of trauma and open up to your partner at the right time.
Frequently asked questions
What are some FAQs about hating being touched, and impact of past trauma on the same? Read them below.
1. Is it normal not to like affection?
This is one of those questions that doesn't have a yes or no answer because all answers will be relative. According to science, humans love affection. If you are asexual, you may not like physical affection.
However, on some level, every person loves affection. So, disliking affection (on every level may not be considered normal.)
2. Why am I uncomfortable with physical affection?
Many factors can cause you to be uncomfortable with physical affection. Some of them include past trauma, stress, postpartum depression, etc.
For more information, please refer to the main part of this article, as we covered five reasons in detail.
3. What is intimacy avoidance?
Intimacy avoidance is when a person continuously tries to evade physical and emotional intimacy with another, even if the other person is their partner. Intimacy avoidance is also known as the fear of intimacy or intimacy anxiety.
4. What does a lack of love do to a person?
Ans: Lack of love affects us in more ways than we may care to admit. For one, a lack of love may cause you to feel unhappy, unmotivated, and depressed. Lack of love can make a person become cynical and begin kicking against every act of lovers they see.
Then again, science has shown that people who lack love and steady relationships in their lives are less likely to survive life-threatening health challenges.
Share this article on
Want to have a happier, healthier marriage?
If you feel disconnected or frustrated about the state of your marriage but want to avoid separation and/or divorce, the marriage.com course meant for married couples is an excellent resource to help you overcome the most challenging aspects of being married.
Learn More On This Topic
You May Also Like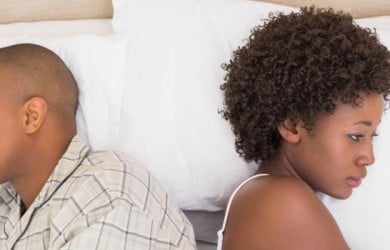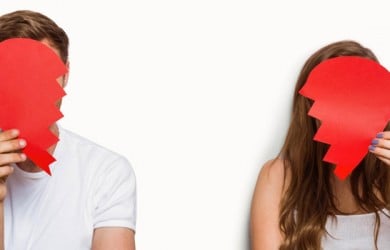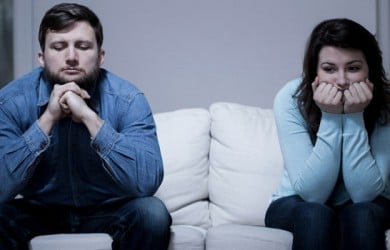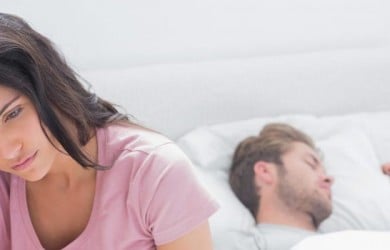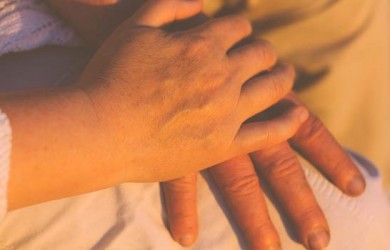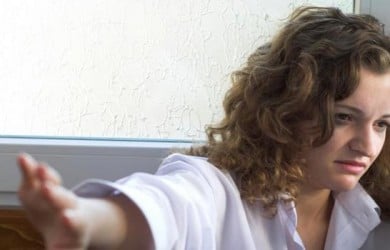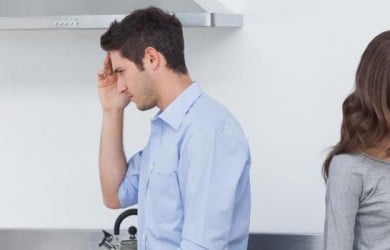 Popular Topics On Marriage Help