3 Ways to Strengthen Intimacy and Marriage
Intimacy and marriage go hand in hand. Especially when a marriage is a strong and healthy one. When intimacy and marriage weave together to form a bond that reaches beyond anything you've ever known, you know you are experiencing a spiritual relationship.
Before we continue, it's worth noting that intimacy doesn't relate to physical intimacy but also, mental, emotional, and spiritual intimacy.
Intimacy involves the expression of our most profound, and most vulnerable parts of ourselves, which includes our deepest hopes, fears, dreams, thoughts, feelings, and pain. These sensitive feelings are tough to express.
Marriage doesn't involve intimacy alone. It also consists of the commitment and experience of living a life together. Which includes everything that comes with that such as taking the responsibility to care for each other and ensuring each other's well being, living and experiencing everyday life together, financial planning, parenting, and growing old together. All of which requires a reliable connection, deep levels of trust, vulnerability and the ability to communicate with each other effectively.
To live together successfully the development of many skills are required – communication skills, emotional intelligence, planning, problem-solving, negotiation, resourcefulness, reliability and parenting skills. And that's a lot of skills to be great at!
Marriage involves the combination of both of these elements (life skills, and intimacy skills) plus a friendship and trust that can carry a couple through all of the experiences that intimacy and marriage can bring.
When all of these elements are combined, it's easy to see how intimacy and marriage creates a bond that runs deeply – a bond that is so complex that it forms a profound spiritual connection. And who doesn't want that in their marriage?
There are three things you can do to ensure your intimacy and marriage remains in tip-top condition. So that you can ensure that you are one of the lucky couples who get to enjoy this profound bond that will inevitably follow such efforts.
1. Trust is everything
When we take a look at how intimacy develops and the different types of intimacy that are involved in marriage, it's easy to see how trust is a crucial factor in any relationship. Especially one that is going to last years and remain healthy and balanced.
Trust is difficult to build; it occurs over time and often comes with significant risk to the person who is learning to trust somebody. Afterall, a person only learns after they have taken the chance of being vulnerable whether somebody is trustworthy or not. Trust takes seconds to break, and the slightest thing to break it. Which is why it needs constant attention along with clear boundaries and communication to maintain.
To develop your intimacy and marriage so that it forms a stable spiritual bond, you must make it a priority to work together as a couple to establish trust.
Start by discussing where your boundaries are on a particular topic or situation, and explain how you expect to maintain the trust. Take time to learn and understand what your partner's boundaries are concerning how they trust. If they are all reasonable and warranted boundaries work hard to acknowledge and maintain them.
2. Be vulnerable
To develop trust, one has to learn how to be healthily vulnerable. What we mean by that is to be open enough to express your intimate self, and to trust your partner to have your best interests at heart. Knowing and expecting them to act responsibly toward you as they discover your innermost self. But at the same time, not being so open and vulnerable that you allow your partner to see all of your intimate self before trust has been built.
If you do not, or cannot make yourself vulnerable in this way, you will never develop the level of intimacy in your marriage that forms a deep spiritual connection. You just won't open yourself up enough to do so.
If you have problems in trusting, or in making yourself vulnerable, it's worth discussing this situation with a marriage and relationship counselor. They can help you learn how to open yourself up to a more vulnerable and intimate relationship in a way that can feel safe for you.
3. Be open
Sometimes your spouse might wish to share something with you that they feel is difficult for them to express, or something that they consider to be shameful. In some situations, those experiences or deep thoughts of your partner might be challenging for you to hear just because it goes against your common belief patterns and values.
It's hard to express yourself to somebody and to be open. So if you hear something you are not comfortable with, try to remain open and try not to shut down your spouse. Instead, listen to your spouse and ask any questions you may have (in a nonjudgmental manner). Sleep on it for a while if you need to.
If you still cannot accept what you know or have been told it's time to seek help from somebody like a marriage or intimacy counselor. So that you can discuss the situation and have them help you to process the situation in a way that is healthy and right for both of you.
Share this article on
Want to have a happier, healthier marriage?
If you feel disconnected or frustrated about the state of your marriage but want to avoid separation and/or divorce, the marriage.com course meant for married couples is an excellent resource to help you overcome the most challenging aspects of being married.
More On This Topic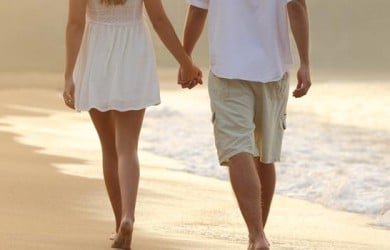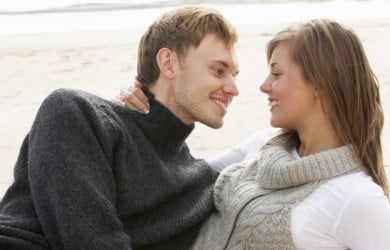 You May Also Like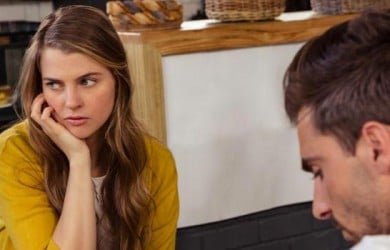 Popular Topics On Married Life