What Is Considered Inappropriate Flirting When Married?
Flirting is often a cause of conflict in many relationships. Yes, some people flirt to get laid with someone else, but many merely flirt for fun, and some even flirt unintentionally.
Marriage seems to be at a crossroads with harmless and innocent flirting. The question today is, "What is inappropriate flirting when married?" Read below to get a clearer answer to the question.
Is it wrong to flirt when married?
Is it ok to flirt if you are married? Some people feel that you should never flirt after you're married.
There are several reasons for this approach, including the fact that it is insensitive to your partner, who may believe you are dissatisfied and looking for someone better. In other words, your flirting irritates them greatly.
Related Reading: 

Why Do People Flirt? 6 Surprising Reasons
On the other hand, some people support flirting in a marriage. They believe that flirting is a genuine expression of our libido and that it gives us a sense of excitement. Flirting also provides a playful element and may prevent our companion from taking us for granted.
Another explanation could be a longing to be appreciated. Perhaps your marriage has dried out or has become bogged down in the mundane tasks of having a family. When you're out at a gathering, and somebody shows interest, you take that in and return the favor.
We probably get a kind of 'high' when flirting. Our senses are blunted, and our hearts beat swiftly. More notably, the mind mixes imagination and reality, shifting between delightful teasing and serious aims or the various situations that bounce around inside our heads.
As shown above, it is not always easy to determine whether it is okay to flirt in a relationship. What matters most is that the pair communicates their concept of flirting and how it impacts them when they find out that their partner is flirting with other people.
Eventually, it is a chance to increase your bond with your loved one while also defining where and when to flirt, and how flirting will occur inside the relationship. You never know; you might feel more excited about the relationship and begin flirting with each other again.
Do you want to learn the art of flirting? Watch this video on the science of flirting.
The dangers of flirting when married
Flirting can be harmless and pose no threat to a relationship if done right. Still, people might get carried away and inadvertently hurt their partners in terrible ways.
Even innocent flirting might have unexpected outcomes. We may get interested in the idea of some sexual involvement, and the connection may develop at the cost of our relationship over time.
No doubt, flirting while in a relationship has the potential for various disasters. In other words, there is always the risk of getting hurt when messing with marriage and flirting.
Perhaps this is what makes flirting so appealing. But, like many others have learned, flirting can lead to a sexual affair, leading to a broken marriage.
What is inappropriate flirting when married?
We, humans, love getting compliments, even if they are not from our partner. However, you may unintentionally enter into a conversation or scenario that goes too far.
Judging between harmful and harmless flirting is not always straightforward and clear. If you're married but want to flirt, you should keep a few things in mind. Here are five things to consider so you don't get caught up in inappropriate flirting while married.
1. The desire to flirt is natural
Throughout your relationship, you may seek friendship and create various forms of interactions with others who aren't your spouse. This is why we flirt; it's natural and a part of who we are.
It's fine to flirt with someone once in a while if it's innocent. Genuinely loving one person should not stop you from being close to others. You must never go so far that you would be embarrassed if your partner found out.
Flirting can be enjoyable and a gentle reminder of your younger years, but keep in mind that you chose the person you want to be married to. You can control your interaction, and going too far is disrespectful to your partner and the person you're socializing with.
2. Be aware of risky flirting
If you don't make it clear that you're married, your casual banter might get mistaken for something else. This type of borderline interaction is known as risky flirting, and it is the type of flirting you want to avoid.
When engaging with anyone who isn't your spouse, regardless of the state of your relationship, you must be consistent in your actions and behavior. Being inconsistent opens the door to being intimate in ways that can lead to disaster.
If you constantly touch someone's knee or insert a section of hair over their ear, you're providing accurate, bodily signs that you're attracted. A hug hello is acceptable, but anything else may imply that the flirting has gone much further.
Talking about the dirty stuff all the time is another type of risky flirting. It may sound strange but bringing the issue up in any way encourages the other person to look at you sexually. Or subconsciously, you may want them to picture you romantically.
3. Keep yourself away from emotional cheating
Emotional cheating usually includes a nonsexual attachment with someone other than your partner. What makes it tough to pin down is that it means breaching invisible walls, the rules you thought were precious in your relationship.
In essence, you are developing an emotionally close connection with someone who is not your spouse. When you do this, you deprive the key relationship of time, attention, and effort, and the relationship suffers as a result.
So, how do you tell the difference between a truly intimate friendship and emotional infidelity? When do you step over the line?
One sign is that you share more thoughts, emotions, and secrets with this person. Then, everything becomes clear when you seek consolation from this person rather than your partner.
It's a red flag if you have a strong emotional connection with someone outside your serious relationship. It's time to examine what's missing in your romance.
4. Harmless flirting does exist
If you are someone married looking to flirt, harmless flirting is the way to go. You still get that buzz from being recognized by others, but you remember who your love belongs to, and you're not going too far with anything.
This includes complimenting, eye contacting, and amusing someone without aggressively pursuing them. A suggestion to help you play everything safe is to think about how you'd behave if your spouse or partner were standing there paying close attention to your conversations.
You can also experiment with different ways to flirt with your partner to avoid doing so with others. This way, the two of you may be reminded of how thrilling your interactions were.
Some people make the excuse that they can't stop flirting with others. While you may do it without realizing it, you have control over everything and can stop it before things get out of hand.
One more thing to keep in mind is that you should not go around looking for someone to flirt with. You have a partner waiting for you at home, so you shouldn't be striking up a flirtatious interaction with others.
5. It is never acceptable to hide it from your partner
Being committed and flirting with anyone other than your partner should never make you feel humiliated, nor should it infuriate your lifelong partner. Just keep in mind that hiding things from them is not acceptable.
If you need to keep something from your partner, you've probably gone too far. When you're being flirtatious, put yourself in your partner's position for a second.
Would they be unhappy if they saw how you were flirting or the degree to which you were interacting? If that's the case, you should end what you're doing because it's causing problems in your relationship.
The takeaway
You'll need a lot of talk with your partner to get a clear answer to the question, "What is inappropriate flirting when married?". The earlier you talk to your partner about it, the easier and healthier your connection will be.
What begins as innocent flirting may lead to a few drinks, which may lead to a more complex interaction. So, if you're married and flirting, keep interacting only with your words and body language.
Make sure you discuss flirting with your lover and come to some agreement. If you can do so; otherwise, avoid flirting in your relationship. Remember that it should be fair, thus, you should have the guts to tolerate it when your partner flirts with others.
Share this article on
Want to have a happier, healthier marriage?
If you feel disconnected or frustrated about the state of your marriage but want to avoid separation and/or divorce, the marriage.com course meant for married couples is an excellent resource to help you overcome the most challenging aspects of being married.
Learn More On This Topic
You May Also Like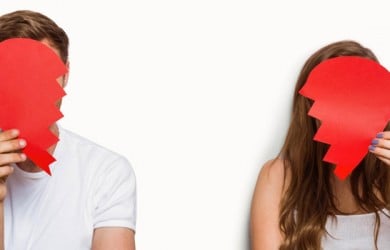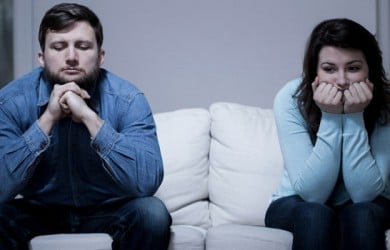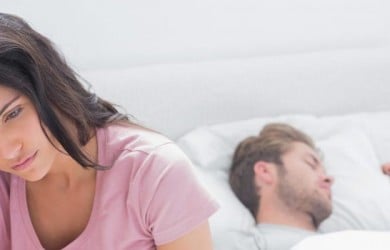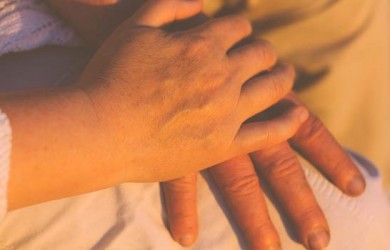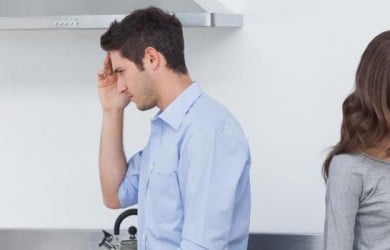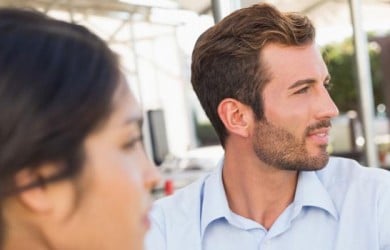 Recent Articles
Popular Topics On Marriage Help