Sexual Infidelity – 7 Reasons that Drive a Person to Stray
Sexual infidelity is on the rise. In 1991, 15% of men under the age of 35 reported cheating on their wives. That number jumped to 22% in 2006 and continues to grow. In 1991, 10% of women revealed they had cheated on their husbands; in 2006 14% admitted to sexual infidelity. One-third of married people will be sexually unfaithful during the course of their marriage. Current research done on American couples show that 20 to 40% of heterosexual married men and 20 to 25% of heterosexual married women will have an extramarital affair during their lifetime.
This increase in extramarital sex can be traced back to several factors, the biggest being modern technology. The internet was in its infancy back in 1991 so meeting and communicating with a lover or mistress was more difficult than it is today, where finding a new partner is just a mouse click away. 10% of extramarital affairs have their start online.
In the 90s there were no websites such as the famous, ashleymadison.com. 20th-century cheaters had to invest in some footwork to find a partner for extramarital activities, and also to maintain the liaison. But today, a hidden email account and special cell phone dedicated to keeping in contact with one's affair partner is all you need to keep an affair going without being detected by your spouse. There are even special apps which can facilitate infidelity by hiding the texts and the call details.
Another contributing factor to sexual infidelity is the fact that more young people have had several partners before getting married and, over the course of their marriage, can become frustrated with the idea that they are "locked into" monogamy after having experienced another type of sexual freedom. They begin to miss the "old days" if they sense their married sex life becoming routine or boring. And with a new sex partner just a website away, it is very easy for them to venture into sexual infidelity rather than work on their marriage and the perceived sense that things are becoming stale in the bedroom.
Let's look at the data behind infidelity
These statistics were collected in 2017 so are representative of what is going on right now. In over 1/3 of marriages, one or both partners admit to cheating.
22% of men say that they've cheated on their significant other.

14% of women admit to cheating on their partner.

36% of men and women admit to having an affair with a colleague.

17% of men and women admit to having an affair with a sister-in-law or brother-in-law.

People who have cheated before are

350%

more likely to cheat again; in other words, once a cheater, always a cheater

Affairs are most likely to occur after the first two years of marriage.

35% of men and women admit to cheating while on a business trip.

9% of men admit they might have an affair to retaliate against their spouse.

14% of women admit they might have an affair to retaliate against their spouse.

10% of affairs begin online.

40% of the time online affairs turn into real life affairs

.
That's a whole lot of people indulging in sexual infidelity! But why? What drives a person to sleep with someone other than their partner, to whom they have promised monogamy?
Read More: 30 Expert Opinions on Why Men Cheat in Relationships
Sexual infidelity: what pushes someone to stray?
There are so many catalysts behind unfaithfulness. Let's break them down.
1. Sexual performance-enhancing drugs for older people
Viagra and other sexual performance-enhancing drugs have been a game-changer for men as they approach mid-life. Prior to erection medications, men had to be content with "just looking" but not touching. Even though men's sex drives remain high all throughout life (they are less affected by the shift in hormones, such those that impact women's sexual drives at and after menopause), before Viagra men could do little about their reduced abilities to get and maintain an erection.
That all changed with pharmaceuticals and surgeries such as hip and knee replacements. With renewed mobility and erectile function, men experiencing a midlife crisis may be overcome by a sense of FOMO (fear of missing out) and act out sexually. They may feel a strong desire to reinforce their self-image or wish to have the ego boost provided by cheating on their age-appropriate wife with a younger, different partner.
Women now can move through menopause all while keeping up their sexual drive, thanks to certain pharmaceuticals, too. While there is no female equivalent to Viagra, HRT, or hormone replacement therapy, can mitigate the libido-reducing effect of midlife changes. If a woman is unhappy with her marriage or how things are going in the bedroom, midlife can be a catalyst in her seeking a sexual partner outside of the relationship. In fact, the biggest increase in sexual infidelity numbers is among the over-60s!
2. Where you are in your marriage
Sexual infidelity can occur at specific moments of a marriage. It is fairly rare during the first two years. This is still the honeymoon period where sex is fresh and exciting, and the spouses are discovering each other physically and emotionally. There is no reason to seek an outside sexual partner; you each are each other's all.
3. Sexual infidelity will most likely occur later in the relationship
One partner may become bored with the way routine has set up shop in the bedroom: lovemaking on schedule, with the same foreplay (because you know exactly what to do to get each other hot) and a collapse into post-coital snoredom. Or, if the relationship is undergoing stress, with conflict at home or a mutual agreement to just live as roommates "until the children are grown", this is a likely scenario for sexual infidelity.
4. What your sexual activity was like prior to marriage
There is some evidence to suggest that people who had multiple sexual partners prior to getting married are more likely to cheat later in their married life. The thought is that they may become restless when they realize that there is an expectation of long-term monogamy. This doesn't bother them initially (after all, they are marrying the partner of their dreams and cannot conceive of ever wanting to have sex with anyone other than this person), but a decade or two with the same sexual partner can provoke a wandering eye. They start reminiscing about what it was like when they could freely move from partner to partner, experiencing new and different sensations, and they may want to act on that desire.
Conversely, there is a rise in sexual infidelity in people, especially men, who did not experience multiple partners prior to marriage. At midlife, they wonder if they have missed out on something and become fixated on trying out new and different sexual partners before "it is too late." These are often the same men who, during their midlife crisis, trade in the family minivan for a flashy sports car, in an attempt to recapture their youth or experience a youth they never had in the first place.
5. Brain hardwiring
There are certain people whose brains are just hardwired differently and this can put them at risk for sexual infidelity. Risk-seekers are more likely to be unfaithful; they are drawn to the excitement of an illicit, secret affair, and are unable to weigh the risk (losing their marriage) against the benefit (sex with a different partner) because their brain does not function like that. Addicts' brains also seem to allow them to move towards sexual infidelity with little reflection on the consequences of this behaviour.
The urge to satisfy the addiction (in this case, a sexual addiction) outweighs any good sense decision they might make. People whose brains lack the capacity for agreeableness and conscientiousness are more likely to be sexually promiscuous, as are those higher in neurotic and narcissistic traits.
6. The biggest indicator: they have cheated before
So women who marry the lover who had been cheating on his wife, be warned. He is 350 times more likely to cheat on you, just as he did with his ex-wife than a husband who was not attached to someone else when you met him.
7. Bad communication in the relationship
If we have a partner who doesn't make us feel valued, we may be more likely to stray. People need to invest time and energy into their relationships. Experiencing chronic tiredness over many years means one's capacity to put in the required work to sustain a healthy relationship is also compromised. This is why it is important to pay attention to your relationship and take time out from the fatiguing tasks of child-rearing and parent-caregiving so that you can hit the refresh button on your marriage. You don't want to put that on the backburner because everything else seems to take up your emotional bandwidth.
Sexual infidelity is one of the hardest situations to deal with
There are many events that can negatively impact a marriage, such as chronic illness, sudden or long-term unemployment, a forced uprooting due to a job transfer, or older parent (grandparent) health issues. But none are as devastating as sexual infidelity and as hard to recover from. What can a couple do to bounce back from this life-changing situation?
Seek help from an expert therapist
It would be extremely challenging to try and walk through sexual infidelity on your own. Seek guidance from an experienced family or marriage counselor. They have seen this all before and have a tested strategy to help you and your partner move through this difficult time in a way that can if done correctly, actually strengthen and enhance your marital relationship. Two-thirds of couples who have experienced sexual infidelity recover from it. One third choose to walk away from the relationship, finding the situation irreconcilable.
Is your couple likely to recover from sexual infidelity?
Prior to the sexual infidelity, your marriage contained mutual love, respect, and trust. If you never experienced this level of connection, the sexual infidelity will likely become the final reason for ending your marriage.
The spouse who had the affair is able to change their in behaviour, focusing on honest disclosure and the complete cut-off of all relationship ties with the other person. Once the affair has been discovered, the longer the spouse keeps secrets, withholds information, or continues in any kind of affair behavior, the harder it becomes for the marriage to survive.
The spouse who had the affair makes it a priority to helping their spouse feel safe again. This means the spouse who had the affair is willing to go to exceptional measures to regain their spouse's trust. It also means that the betrayed partner will be given enough time to process and recover from grief and pain, even if it takes longer than the spouse who had an affair thinks it should.
The spouse who is affected by the sexual infidelity is able to genuinely forgive. Some people are not able to get past the impact of an affair, but this is key for the marriage to survive. For the spouse who discovers the affair, forgiveness means they can move forward in the relationship past the affair. For the spouse who had the affair, genuine forgiveness helps them heal from shame and live without fear of continual accusation.
The spouse who had the affair gains necessary insight into the why behind the sexual infidelity. Seeking help from a marriage counselor is essential in helping with this process. In order to guard against repeat behaviour, which is likely, a person needs to understand the various factors that were at play when they chose to be unfaithful.
Share this article on
Want to have a happier, healthier marriage?
If you feel disconnected or frustrated about the state of your marriage but want to avoid separation and/or divorce, the marriage.com course meant for married couples is an excellent resource to help you overcome the most challenging aspects of being married.
More On This Topic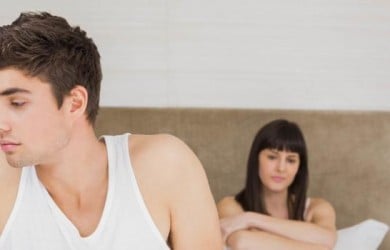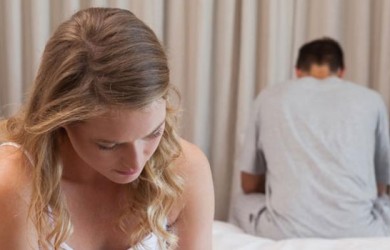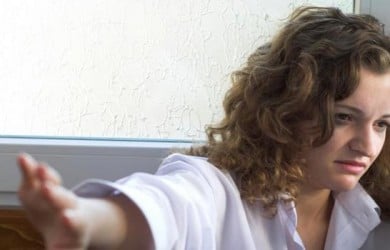 You May Also Like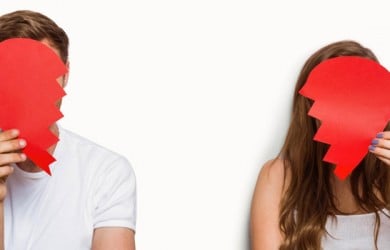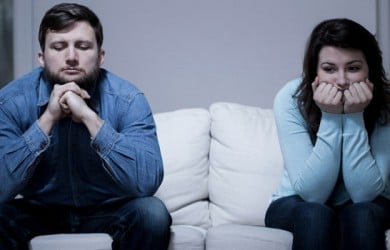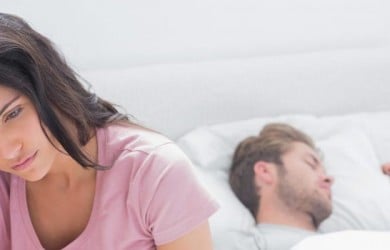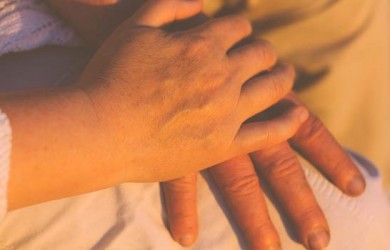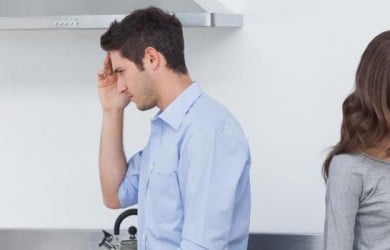 Popular Topics On Marriage Help