20 Innovative Wedding Gifts Ideas for the Bride and Groom
Of all the presents you and your future spouse will receive on your wedding day, your promise to love each other is the most beautiful of all. However, the ones you'll offer each other in the traditional newlywed gift exchange are a close second!
What type of gift should you present your fiancé on your wedding day? There are endless wedding gifts ideas for bride and groom, it is upon you to decide.
Some couples opt to exchange gifts for their partner to wear during the ceremony. You can find great examples of wedding jewelry and other accessories online.
Other couples simply exchange gifts they know their future spouse will love.
It's not the gift that makes this tradition special; it's the thought you put into it.
If you want to create a truly unforgettable experience for your bride or groom, you should come up with an inventive way to deliver your gift. These romantic wedding gifts ideas are perfect for couples who want to trade items before the ceremony.
Related Reading: Things to Add to Your Wedding Gift List
Need a little more inspiration? Keep reading to find amazing wedding present ideas for your bride and groom gift exchange.
1. Perfume or cologne
Here's a wedding accessory that you can purchase for your bride or groom even if you're not allowed to see the rest of their outfit until the ceremony.
Pick out a sweet-smelling perfume or cologne and present it to them before they start getting ready.
This thoughtful gift is sure to bring back beautiful memories whenever they wear it.
2. A jacket or shawl
This wedding gift idea may not seem glamorous, but keeping your fiancé warm throughout your outdoor reception or photo session is a thoughtful gesture.
Surprise your partner with this practical present by draping it around their shoulders as soon as you head outside!
3. A wedding ring trinket box
Once your bride or groom receives their wedding band, they'll never want to take it off. However, there are going to be times when they'll have to.
Give them a special place to store their wedding ring when it's not on their finger.
Here are some ring boxes and trinket dishes that your future spouse would love. Although it can be used by the groom, a wedding ring trinket box makes a thoughtful bride to be gift.
Related Reading: Great Wedding Present Ideas for Close Friends
4. A custom photo book
Here comes one of the most amazing wedding gifts ideas that you will fall in love with!
It's common to get nervous before your wedding ceremony. After all, you're about to make one of the most significant commitments of your life!
Remind your fiancé of the magnificent journey that brought you both here with a professional photo book they can flip through before walking down the aisle.
5. A personalized 3D photo crystal
Photos are great for reminiscing, but what if you could bring a meaningful image of you and your partner to life in 3D?
At ArtPix 3D, we use state-of-the-art laser technology to capture your favorite pictures in a stunning crystal designed to last, making it an incredible wedding gift idea.
When you present this keepsake to your fiancé, they'll have two beautiful memories to cherish: the moment depicted in their personalized engraving and the moment they received this breathtaking gift on their wedding day.
6. A surprise song performance
Sometimes the best wedding gifts ideas are actions, not items. If you can carry a tune, surprise your bride or groom at the reception by singing a song that's sentimental for both of you.
Make sure to iron out all the details beforehand. Coordinate with the musicians and vendors in charge of entertainment, and be sure to rehearse plenty of times before the big day!
Related Reading: Unique Wedding Gifts for Quirky Couples
7. A custom champagne bottle
Giving your fiancé a token of your love before the wedding may be romantic, but it can be tricky to find the right moment amid last-minute preparations.
Surprising them after the ceremony and reception offers you a little more leisure to enjoy their reaction.
If you're planning to share a celebratory bottle of bubbly, why not turn it into a heartfelt gift they can cherish? Reserve Bar lets you personalize your champagne to mark a special occasion.
8. An extravagant breakfast
Your wedding is going to be one of the best days of your life, but it's also guaranteed to be an emotional roller coaster.
So, one of the thoughtful wedding gifts ideas is that you can plan for your spouse the next morning a relaxing breakfast in bed.
Contact the hotel or a local bakery beforehand and arrange to have some sweet treats to present your partner when they wake up!
9. An unforgettable honeymoon experience
No matter where you're heading, your honeymoon is going to be incredible. The only thing that could make it even better would be to plan a unique surprise for your spouse when you arrive.
Whether it's a dinner reservation at a renowned restaurant in the area, an exclusive guided tour, or a romantic couple's spa treatment, your partner will be touched by the extra thought you put into your trip.
Related Reading: How Much You Should Spend on a Wedding Gift
10. A skin care travel kit
While few things are as romantic as a honeymoon, some aspects of travel aren't so magical.
Long flights, irregular sleep patterns, and disrupted hygiene routines can keep you from feeling your best.
Help your partner practice self-care in transit with one of these skincare kits designed for travel.
11. A smart travel mug
While you're on the trip of a lifetime, it's easy to forget to drink enough liquids. A travel mug is a great way to stay hydrated on the go.
If your spouse needs to be reminded to drink water or requires constant caffeine to fight off jet lag, a temperature-controlled beverage bottle would make one of the practical yet sweet wedding gifts ideas.
12. A new camera
You and your partner are going to create some amazing memories on your honeymoon. Before you take off, give them a wedding present they can use to capture the highlights of the trip.
A new camera or a cutting edge iPhone lens will enable them to get high-quality photos the two of you can treasure for years to come.
Related Reading: Best Wedding Gifts for Animal Lovers
13. Artwork for your new home
Your wedding registry should take care of many of the home items you'll need to build a comfortable living space with your bride or groom, but that doesn't mean you can't contribute something, too!
In your gift exchange, present your partner with a one-of-a-kind art piece they'll be excited to display.
14. A vinyl record shelf
Marriage means more than the union of two people in love. It also means merging two record collections!
Give your future spouse a vinyl storage solution that symbolizes how excited you are to start your new life together. This article lists some creative organization options.
15. A meaningful book inscription
If you and your fiancé share a deep love for literature, the best way to express your affection is through a book!
Find a high-quality copy of your future spouse's favorite novel, or a work that's meaningful to both of you. Then, inscribe it with a romantic forward they'll want to read over and over again.
16. A personal coffee blend
Are you about to marry a coffee addict? If so, you already know the way to their heart.
Create a personalized coffee blend just for your wedding gift exchange at Custom Coffees. This online shop allows you to adjust the roast and acidity, design a one-of-a-kind label, and name the blend after your fiancé!
17. A date night subscription box
There's no reason for romance to end once the honeymoon is over.
In your wedding gift exchange, promise your future spouse endless creative date nights with one of these subscription services that deliver exciting activities for couples right to your door.
18. A meal kit subscription
After the magic of your wedding weekend and traveling as a married couple for the first time, it may be tough for you and your partner to transition back to normal life.
Help your new bride or groom adjust by cooking delicious meals for them at home. Here are some of the best meal kits you can subscribe to as a wedding gift.
19. Concert tickets
If you and your fiancé both love seeing live music, the past few months have probably been tough! While some venues are tentatively beginning to open up again, it could still be quite some time before you're able to go to a concert together.
Offer your future spouse a glimmer of hope by purchasing concert or festival tickets for a date in 2021. This can be an excellent wedding gift for the groom.
Related Reading: What Should You Give as Wedding Presents to Older Couples?
20. Plant a tree
Your love for your bride or groom will only grow stronger over time.
Here's one of the wedding gifts ideas that symbolize your growth as a couple: plant a tree in their name!
This service provides a little information on the environmental impact of your present along with an adorable tree-shaped charm!
We hope this post gave you some excellent gift exchange ideas for your bride or groom.
Also Watch:

Share this article on
Want to have a happier, healthier marriage?
If you feel disconnected or frustrated about the state of your marriage but want to avoid separation and/or divorce, the marriage.com course meant for married couples is an excellent resource to help you overcome the most challenging aspects of being married.
More On This Topic
You May Also Like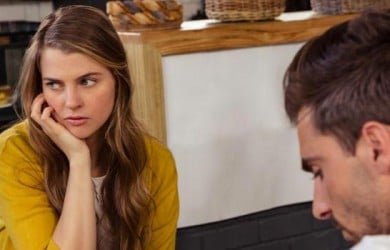 Popular Topics On Married Life