Why Good Wedding Gifts Show You Care
Gifts are part of celebrations. It is a show of gratitude, respect, and affection. It's a tradition that exists in all cultures and
predates recorded civilization
. In spite of how archaic it is, modern humans still practice the art of gift giving.
There are many reasons to give gifts and wedding celebrations is one of them, just like when visiting your fiance's parents' home for the first time. Good wedding gifts, as well as bad ones, reflect how much you care about the couple.
The bridal shower
Bridal showers are traditionally an intimate gift-giving event arranged by the bride's friends and family. It was historically performed to help the bride with the wedding expenses and her dowry.
Modern bridal showers are no longer as strict or serious as it was before, but the reason for the bridal showers remain the same. It is to help the bride with material things for her wedding. It follows that good wedding shower gifts assist the bride and the couple as a whole for their wedding.
Here is a list of good bridal shower gifts.
Sexy lingerie
Weddings are also about the honeymoon and starting a family. The rest is self-explanatory.
Artisan alcoholic drinks
Celebrations are not complete without alcohol. Giving rare drinks will make the couple spend less for the wedding.
Cash
Money makes the world go round.
Jewelry
Jewelry is a sign of wealth and a symbol of prosperity.
It's a good omen if the bride can wear an appropriate amount of jewelry at her wedding. She can also use it as an heirloom for future generations.
Fine china
Porcelain dinnerware is also a good wedding gift.
Pamper set
There are plenty of body care baskets that would be great for a new bride to use on her wedding night and honeymoon. It is a good budget wedding gift for a bridal shower.
Bridal shower and wedding ceremonies are two different events, and people close to the couple are expected to have a gift for both celebrations. Bridal showers are just gifts for the bride to help with her new life as a bride while wedding gifts are for the couple.
Good wedding gifts for young couples
A wedding is not an ordinary celebration like annual birthdays. The young couple will have major changes in their lifestyle starting a new family on their own.
If you're wondering what are good wedding gifts, then it's something to help newlyweds get started in their new life. Household items are a favorite, but if you want to be unique, you can give them something for their honeymoon too.
Gifts shouldn't look cheap but are not necessarily expensive.
Remember gifts are a display of respect and affection and giving the couple a cheap looking set of drinking glass is worse than not giving any gift at all.
Here is a list of items to give to newlyweds
Wine glass set with actual wine

Brewed coffee maker with

bean subscription

Ikea gift cheques

Cookbook sets

Cheeseboard with cheese sampler

Adult party games

Potpourri or fragrant oils

Matching pajamas

Matching jewelry (Not rings)

Matching running shoes
Good wedding gifts for the bride and groom
It's also possible to give a separate gift to the bride and groom.
It's an option for people who haven't met one of them. Giving separate gifts are not entirely taboo, but it's an alternative if you don't know the person and do not want to offend them.
Good Wedding Gifts For The Bride
If you are looking to give the bride a present but missed the bridal shower, you can use the list above as additional suggestions. It's also a list of good wedding gifts for the bride from the groom. Here are additional suggestions to give the bride for her wedding.
Jewelry Box

Spa Gift Card
Amazon Echo
Netflix Card
Diary
Silk Robe
Workout Gear
Newlyweds will still have a lot of fun, but things will change once the bride is expecting. Giving them something that would allow her to enjoy things they used to do on dates is a thoughtful gift. Having the home version of their date nights shows you care about the bride and their relationship.
Good wedding gifts for the groom
The same concept applies to the groom.
You want to give the man something that would keep him from missing his "La Vida Loca" bachelor days especially when the baby comes. Some bridal gifts such as Netflix card or Amazon Echo can also work as gifts for the groom.
Whiskey/beer sampler set
Sample Note:
Hey Man,
I know that you can't go out with the boys as much as you used to, so here's something for you to drink while the gang have fun at the pub. Just remember that we will always be with you in "spirit."
– Buddies
Kinect/real sense ( (with an appropriate game the Groom likes)
Hey Bud,
No more Saturday nights bowling for you until your kids grow up, so here's a simulator to keep your skills sharp, so we don't wipe the floor with you when you get back.
– Buddies
Lawnmower (This is a great gag gift)
Hey Bud,
We wanted to buy the remote version, but that you would just make you lazy, so do it just like everyone else and don't be a putz.
– Buddies
Authentic branded watch
Hey Bud,
Now you have a [Insert Brand of Expensive Watch Here], there's no more reason not to watch the time and be home before curfew.
– Buddies
Espresso Maker
Hey Bud,
We understand you will never win an argument ever again and since you can't have beer all the time to relieve your frustrations, have an espresso.
– Buddies
Grill Set
Hey Bud,
A Family barbeque is a good excuse to invite us over without getting your wife angry. I like my Steaks Blue rare and my Franks well done. We will bring the beer
– Buddies
Selecting good wedding gifts requires finesse and consideration. Marriage is (hopefully) a once in a lifetime event, and you will get one chance to show the person how much you care.
Share this article on
Want to have a happier, healthier marriage?
If you feel disconnected or frustrated about the state of your marriage but want to avoid separation and/or divorce, the marriage.com course meant for married couples is an excellent resource to help you overcome the most challenging aspects of being married.
You May Also Like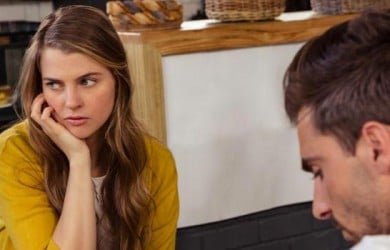 Popular Topics On Married Life