Great Wedding Present Ideas for Close Friends
When your close friend gets married, it's three different events. The first is obviously about their marriage. The second is about their priorities. It's no longer the squad. Lastly, it's about meeting someone desperate during weddings, but let's not talk about the last one.
It's also about good food, funny speeches, and presents! If you are close to either the bride or groom and part of the entourage, it's your duty to give a great wedding present. Chinese-made rice cookers and flat irons are only for distant cousins that you haven't seen for the last ten years.
It's a tricky proposition. You need to come up with a gift that your close friend would enjoy without offending their spouse.
Related Reading: Things to Add to Your Wedding Gift List
Here some great wedding present ideas to help send off your best bud to their new life.
Wedding presents ideas for groom
Men are easier because they are not offended by unthoughtful gifts, more on that later. You can even send them a half-empty bottle of whiskey and say, "In case marriage got too hard, have a drink, I already drank my half." Men most likely will find gift funny and consider it a unique wedding present idea, but women may find it "cheap" to give something already used.
Good wedding present ideas come from the heart and then the head. You have to be creative with what you know about the person when giving gifts. You can't just give them two tickets to a Guns and Roses Concert when they are hip-hop fans. Show tickets are not bad if it's something the couple will appreciate.
Think of something you know the groom enjoys (since you are close friends you should know what makes them tick), then think again and make sure it's something the wife would also enjoy. Giving a Callaway golf club to an avid golfer is great, but if their wife doesn't like golf, then it's a bad idea. But if you give a female putter with two tickets to a mini-golf resort, then it's a cool wedding present idea.
Related Reading: How Much You Should Spend on a Wedding Gift
Wedding present ideas for bride
If your friend is the bride, then gift giving is a bit more tricky. The secret to giving good wedding gifts is to make sure the bride likes it, then consider later if the groom will enjoy it. You will understand this when you get married. If you're already married, then you should know why.
If your bride-friend likes to cook and bake, consider artisan cooking tools such as KitchenAid mixers, paninis, or electric paella pans. Hopefully, the groom likes to eat, but that's up to the couple.
If your bride-friend doesn't know how to cook but wants to learn, a short course on basic meals with a local culinary school will work out great.
Do not give something only for the girl like bags or shoes. Even if it's more important that the bride enjoys the gift, make sure it's something for the couple. We suggested cooking utensils because both partners would need to eat. Even if one or the other (not necessarily the bride) knows how to cook, both of them will enjoy the meal together.
Related Reading: Innovative Wedding Gifts Ideas for the Bride and Groom
Checklist on wedding present ideas
There is a criterion for selecting the perfect wedding present.
Good wedding presents are thoughtful while practical. It also has to be affordable, regardless of how close you are to the bride and groom, you shouldn't overspend on your gift.
An example would be this married couple who worked for the same company. The Bride's parents arranged for the couple to go on a week-long cruise to the Bahamas. The Boss present is a piece of paper (in an envelope) approving paid leave on the same week. True story.
Related Reading: Best Wedding Gifts for Animal Lovers
Checklist for the perfect wedding present ideas
The bride would love it
These days, social media lets everyone talk about anything publicly. Giving the bride something that would tick her off may result in unintended consequences. Not all women are like this, but a lot of women are, so be careful.
The groom will benefit from it
Men are not particularly sensitive when it comes to receiving gifts. But wedding gifts are different, even if it's primarily for the bride, it should directly or indirectly benefit the groom.
It's affordable
Point already made.
Related Reading: Unique Wedding Gifts for Quirky Couples
It's a pleasant surprise
Unexpected gifts are worth twice in emotional currency. That is why priceless family heirlooms are great wedding gifts.
It's memorable
The best wedding present ideas convey the emotions of the gift giver. It's important that you're gift shows how much you support the newlyweds in their new lives.
It's not money
Money that's not significant enough to be considered a dowry shows that you are too lazy to think of a gift.
It won't offend anyone
It's a funny thing, but a lot of people today are too sensitive about their socio-political standpoints. Since you are a close friend to them, hopefully, you are aware of which items to avoid. Example, don't give genuine leather items to an animal rights person.
Related Reading: What Should You Give as Wedding Presents to Older Couples?
It's not too cheap
Giving your close friends imitation Corelle tea set is not too bad if you're not well-off, but if you are, and get them a Walmart Kitchen Knife set, the bride may not look kindly to it.
It's gift wrapped
Gifts without wrapping looks like you just bought it in the flea market on your way to the wedding. If you wrap the gift well enough, that alone will make the couple appreciate it as long as the gift wrapping doesn't trump the gift inside.
You can Google ideas on how to wrap a wedding present and make it presentable.
The best wedding present ideas is not a list of specific products but attributes a gift should have. A single family home is, of course, a great gift for any couple, but if you can't afford it, it becomes a terrible and impractical one.
Family heirlooms do not cost anything but are meaningful and warm. Gift giving, including wedding present ideas, is about a perfect fit, just like finding a marriage partner.
Share this article on
Want to have a happier, healthier marriage?
If you feel disconnected or frustrated about the state of your marriage but want to avoid separation and/or divorce, the marriage.com course meant for married couples is an excellent resource to help you overcome the most challenging aspects of being married.
You May Also Like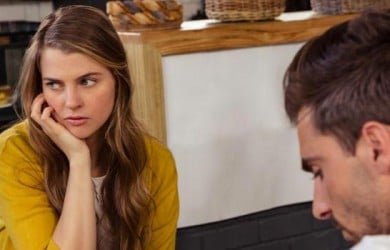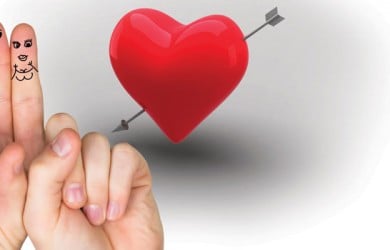 Popular Topics On Married Life