11 Unique Wedding Gifts for Couples
Weddings can be truly a magnificent time where you get to see the people you love celebrate their love. The colors, the joy, the songs, and the get-together are all ingredients to help you take a break from your monotonic life and have a laugh or two with your family or friends.
If you are attending such an event, then it is your responsibility to look for wedding gifts for couples that can convey your love and regard for the ones who are getting married. It is the usual practice, but it is also something that might make you happy too.
But if you thought that shopping for yourself was difficult then wait till you have to look for good wedding gifts. It is the talk of the olden days that you'd have to max out your card and get a lavish gift for a loved one.
You just have to be thoughtful of your loved one's needs and get them what they need in their future life.
It does not mean that you bow out with an envelope as well. If your ideas are running dry, worry not, as we have a selection of wedding gifts for couples that will make the couple happy; and will make you happy as well.
What is the best wedding gift to give couples?
The best wedding gifts for couples are the ones that are the ones that take into consideration the couple's tastes and preferences. Also, they try to provide the couple with something that they want but might not have bought yet.
If you are looking for the best wedding gifts for the couple getting married, then you can also consider giving them a gift that captures the love that they share or their memories together. Their pictures over the years can be integrated into this.
Research shows that gifts that give people a chance to experience something are much more successful at fostering stronger bonds than materialistic gifts. So, you can consider sponsoring an experience that they could have together.
11 unique wedding gifts for couples
Choosing between wedding gifts for couples may be a daunting experience as it is to be given on a special occasion, but let the love you have for the couple guide your decision. Use your understanding of the couple's preferences to pick something that they would appreciate.
Following are a few ideas for great wedding gifts that will help you when you need it most:
1. Kitchenware
Pots and pans are one of the most essentials in a household. You can't go too long without food, can you? This is of the wedding gifts for couples that can be extremely useful, especially if the couple is moving into their own place.
You can pick kitchenware options that come in a set or something that is part of an exquisite or premium range to give the newlywed something luxurious to get excited about.
2. Soft furnishings
If you are confused about what to gift for weddings, you can go for options that bring together functionality and aesthetics by giving them an appealing bedding set.
Soft furnishings are a great way to give the couple something that can help brighten up their space and start off their life with vibrancy and colors. And every time they use it, it can remind them of you and your love for them.
You can choose from the varied options that are out there based on what appeals to you aesthetically. Also, due to the abundance of options, you will have a wide range of options to choose from budget-wise.
3. Picture frames
With weddings come pictures. And every couple wants to capture the best and most special moments of their lives forever. Therefore, you can gift a set of frames for the couple to show off their big day with elegance and style.
Picture frames may seem cliche, but you can get creative with the type of frames that you pick for the couple. You can even personalize these frames or make them yourself to give them an exquisite feel.
4. Hire a photographer
Weddings can be pricey, for the couple especially. One can lessen that burden and help them out by taking care of an important aspect of the wedding, the pictures that capture memories.
You can take care of the expenses of a photographer and make their day extra special. This can help them create memories and enjoy the fun with one less thing to worry about.
5. Dinnerware
A new household needs everything, and you can give something to the newlywed couple that can help them in their domestic life. And gifting them dinnerware is one such thing.
You can give a new couple a colorful set of dinnerware and ease their transition from being single to married. This is one of the creative wedding gift ideas that can assist the newlyweds in hosting amazing dinners at their place for their loved ones.
6. Exquisite baggage
If you are looking for perfect wedding gifts, then remember you can never go wrong with a set of matching bags and baggage options.
With so much moving around, gifting a luggage set can be tremendously considerate for a new couple. You will be helping them in the move, and during future adventures and holidays, they will definitely think of you and remember you.
7. A luxurious blanket
Are you still looking for wedding gifts for couples that will leave a lasting impression? If yes, then have you considered giving them a luxurious blanket that they can use with pleasure?
Gift the loving couple an abstractly designed throw blanket to snuggle in and discuss life, marriage, the future, and love while sleeping in it. Every time they look at it, they will be reminded of your love and good wishes for them.
8. Go digital or polaroid
Marriage basically means starting a new journey together, in which one usually goes through a lot of changes and experiences a lot of different things. Hence, consider gifting the couple a digital or an old-school Polaroid camera.
Experts have observed that images play a meaningful role in human life, and your gift can enhance this awareness.
A newlywed couple can use a camera to capture their adventure and make memories as they unravel what life has in store for them. So, consider a camera as one of the most precious wedding gifts for couples.
Watch this video to learn about the purpose of photography:
9. Personalized trinkets
In this day and age, any and everything is possible. Make your loved ones' special day more special by gifting them that is not just store-bought but conveys directly how much thought you actually gave into the gift; personalize it.
Personalized gifts are obviously unique and very much in trend right now. From t-shirts to mugs, from towels to key chains, from fabric to bedspreads, you can personalize any gift that you like to give the couple.
10. Food delivery subscription
Another creative and yet meaningful wedding gift for couples is signing the couple up for a month-long subscription for meals and ready-to-cool options that are out there. This will help them out in the first few days when they are trying to settle into their daily lives after the wedding.
11. Couples watches or bracelets
One of the more touching wedding gifts for couples is a couple's watch or bracelet. There are various brands that offer these in pairs so that couples can match these and wear them with pleasure.
What name do you put on the cheque for a wedding gift?
Giving a cheque as a wedding gift is a practical and considerate option when looking for wedding gifts for couples. And you can either address the cheque to the bride or the groom, as this would help the gift reach its rightful owner.
You can also get in touch with the couple and ask them whose name she should put on the cheque if you choose to give them this as a wedding gift.
Final thoughts
A wedding gift is given on an incredibly important day, and this can make you feel pressured about the prospect of giving them a gift. But the options listed here can help inspire you and guide you into making a decision that works for you.
You can also consider paying for the couple's premarital counseling sessions, which can help the couple start their marriage with the correct attitude and foundation.
Share this article on
Want to have a happier, healthier marriage?
If you feel disconnected or frustrated about the state of your marriage but want to avoid separation and/or divorce, the marriage.com course meant for married couples is an excellent resource to help you overcome the most challenging aspects of being married.
Learn More On This Topic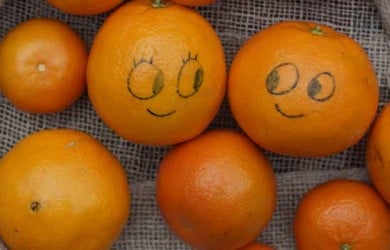 You May Also Like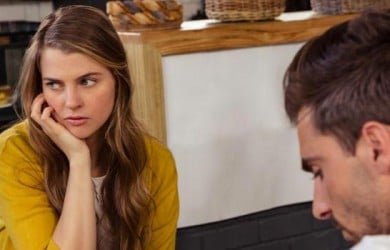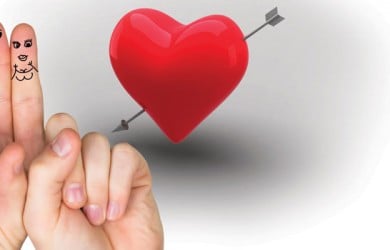 Popular Topics On Married Life