11 Tips on How to Deal with Blended Family Problems
Creating upbeat and agreeable connections in any family accompanies difficulties. However, mixing two distinct families has its specific knocks and beautiful spots. It can take quite a while or more for stepfamilies to discover that it is an agreeable arrangement for everybody.
The early years can be especially nerve-wracking. The new couple has to become acquainted with each other. At the same time, they have to sustain their relationship with organic and stepchildren also.
Vast numbers of those remarriages include kids who have been pushed into a universe of "steps"— stepmothers, stepfathers, step-kin, step-grandparents. Turning into a stage family doesn't generally go as flawlessly as it shows up. Uniting two families under one rooftop can be very testing.
Try not to expect that the blended family will merge overnight.
It could take a year or more for the blended family to fit in with the progressions.
In any case, guardians who are proactive in decreasing and tending to potential blended family issues can make the alteration time frame smoother.
A stepparent brings new desires and new customs and propensities.
Being a stepparent is a no-nonsense melancholy trigger, a grown-up whose exceptional nearness to a parent reminds the kid that their biological parents will never be together again.
Attempting to make a blended family, imitating your first family, or the perfect family unit, can frequently set relatives up for disarray, dissatisfaction, and disillusionment.
Focus on grasping the distinctions and consider the essential components that make an active mixed family:
1. Strong marriage
Without marriage, there is no family. It's harder to deal with affection in a blended family since you don't have a couple's time like most first relationships do.
2. Being respectful
If relatives can be polite with each other instead of overlooking, deliberately attempting to hurt, or just pulling back from one another, you're on track.
Respect within the family should be the first and foremost rule.
3. Giving time to each member to accept the new family
Individuals from successful blended families might be at different life stages and have unique requirements (teenagers versus babies, for instance). They may likewise be at various stages in tolerating this new family and should be given time to accept the step-parenting.
Relatives need to comprehend and respect those distinctions.
4. Space for development
Following a couple of long periods of being mixed; ideally, the family will develop, individuals, will become more acquainted with one another and feel more like each other.
Such a secure environment will give them enough space to develop and provide ways to inculcate social and life skills to face the outer world.
5. Taking into account parenting handicaps
One of the step-parenting problems is that a new step-parent may have never been a parent, and in this manner, may have no understanding of the distinctive stages of youngsters' experience.
So, this might feel like a burden. Less understanding can also make parents confused and exhausted.
6. Changes in family connections
In case the two parents remarry accomplices with existing families, it can mean kids suddenly end up with various jobs in two mixed families.
For instance, one youngster might be the oldest in one stepfamily, however the most youthful in the other. Mixing families may mean one tyke loses their uniqueness as the main kid or young lady.
7. Sibling rivalry
In a blended family, it could be possible that siblings might not get along with each other. Even if they share their toys during childhood, they might feel competition to excel and be better than their siblings.
The problems of how to blend families can be avoided if members of the family teach their children to live with love and never compare themselves. During arguments, children must be prepared to join sides rather than being revengeful.
8. Lack of attention
With so many members of the blended family, one or the other member might feel a lack of attention, love, or focus. This can engender feelings of resentment. As a result of being ignored, they will eventually dissociate themselves emotionally.
They might face blended family stress and try to find a confidante outside their family to share their woes and problems with.
9. Trouble in tolerating a stepparent
Suppose kids have invested immense energy in a one-parent family or still sustain any expectations of accommodating their other biological parent in the family. In that case, it might be troublesome for them to acknowledge another individual.
The things a stepparent should never do is to harbor a feeling of resentment or guilt if any member of the family is cold. They should patiently try to keep the family well-knitted
10. Changes in family dynamics
A blended family has different thoughts regarding how yearly occasions altogether.
For example, events, birthday celebrations, and family excursions ought to be spent on. Children may feel angry if they have to follow a blended family discipline or are compelled to oblige another person's everyday practice. Endeavor to locate some shared belief or make new conventions for your blended family.
11. Parental frailties
One of the stepparent struggles is that they might be restless about how they contrast with a child's normal parent or become angry if the stepchildren distinguish them from their biological parent.
As you mix two families, contrasts in child-rearing, discipline, the way of life, and so forth can make difficulties and turn into a wellspring of a disappointment for the youngsters.
In the video below, Psychologist James Bray shares tips for surviving the high-stress of step-parenting and establishing a well-adjusted family that works for adults and children.
So, how to deal with blended family problems?
Conceding to steady rules about tenets, tasks, order, and stipends will demonstrate the children that you and your mate plan to manage issues reasonably.
Share this article on
Want to have a happier, healthier marriage?
If you feel disconnected or frustrated about the state of your marriage but want to avoid separation and/or divorce, the marriage.com course meant for married couples is an excellent resource to help you overcome the most challenging aspects of being married.
More On This Topic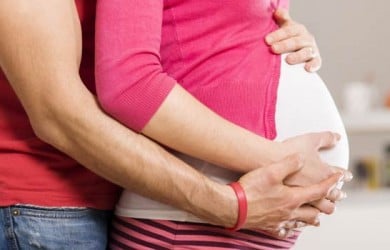 You May Also Like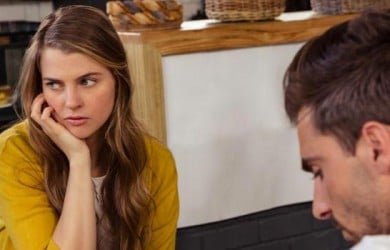 Popular Topics On Married Life