Helping Your Family Cope with Stepchildren Problems
The family dynamics of a newly married couple with stepchildren is a lot different from the traditional definition of newlyweds. Stepchildren especially ones past the toddler and before high school age will find the situation very confusing.
Adults who marry a partner with children, obviously know what they are doing. At least we hope they do. Children, especially very young children, do not fully understand the situation. That may complicate things.
Here are common stepchildren problems and how you can help them adjust to it
New brothers and sisters
Children having new brothers and sisters are a gift.
But suddenly having stepsiblings may come as a shock to them. Unless they spent a lot of time together while the couple is still dating, do not be surprised if one or all of the stepsiblings reject each other.
This is not always the case, especially if the children spent time with each other while the couple is still dating. But since you are here, you are probably expecting or are experiencing the other end of the stick.
Only children of single parents are used to having the complete attention of their parent. They are not used to sharing anything with anyone. Everything from food, toys, to the parent itself, It's understandable that they will feel animosity to anyone who suddenly has a right to what that child consider their whole world.
Both parents, especially the biological one will have to be firm in teaching the children the virtues of sharing. After all, it is a life lesson they would need to learn not because of their new step-siblings, but for themselves, as they go out into the world.
Sharing, tolerance, and patience with others are virtues that people will need even when they become adults. Now is a good time as any, to teach and apply it.
The Stepchild rejects their new step parent
This is a complicated issue, and how it's dealt depends on the age and reason of the child. Like a fever, this is something that has to be allowed to run its course and be patient while mitigating the symptoms.
There are plenty of underlying reasons why a child would reject a stepparent. Most of which are unsolvable or too impractical to be dealt with directly. Some examples are:
They want their biological parents to get back together

They have unwarranted negative biases against the stepparent

They don't want to share (especially the bedroom) with the

stepparent

They are happy with the status quo and this "person" is ruining it
Given the examples above, there is no magic pill that can solve any of those problems that the child believes why they reject the stepparent. If you consider only the point of view of the child -which is how most of them think, then all of those reasons are understandable and rational, even if seems unfair.
In the adult's point of view, all of it means the child has to adjust to your selfish desires. After all, if the child rejects the stepparent and you went ahead and married them anyway, what else can we call that other than a selfish desire.
Because it's the adults that chose to create such a conflicting scenario, it is up to the couple to be patient and overcome those biases over time. Do not overcompensate out of guilt. Just treat the child like how you would your own, and over time, children will change their minds. Hopefully.
The stepchild refuses to let go of their biological parent
It's easy to know if this is the cause of your stepchildren problems. You will hear "my biological parent's cupcake is better than yours" a lot. If this is the underlying problem you are having with your stepchild, then it can manifest in several different ways.
Refusal to eat the food you prepared

Does not listen to any of your advice or instruction

Ignores you

Constantly wants to go to their other biological parent

Disappointed when they have to return home
Do not underestimate the bond between the biological parent and the child.
There was a case where a child grew up in the house of a stepparent, who paid for their education, and the child stayed at the house until they were about to get married. The stepparent remained unappreciated the entire time. The "real" dad only had to show up once in a blue moon and the child appreciated the real dad's presence. The story ended with the stepparent refusing to pay for the wedding and kicked out everyone. True story.
You are going to have to make a choice
If there is no animosity between your new partner and their previous partner and the child remains "loyal" to their "real" parent, then you are going to have to make a choice.
Do you think your current relationship is worth swallowing your pride and soldiering on, or are you willing to draw a line somewhere at the risk of alienating your new family? Both choices are good, only time will tell if you made the right choice.
In the end, stepchildren are just kids. They will act like children, think like children, and react like children. As an adult, it is up to you to work on, and work hard on the family that you chose to create. That includes all the stepchildren and including your partner's ex, your ex, and their relatives.
Children are selfish and don't know any better, adults have no excuse, unfortunately, even adults have unrealistic expectations for blended families.
Don't confuse normal family conflicts with blended family problems
There is counseling available for blended family problems. Most blended family problems go away after a ton of patience and lots of love from the couple until the children accept the new family as their own. Make sure you don't confuse normal family conflicts with blended family problems. Having issues with children happen even in traditional families.
Once you and your new partner have a kid of your own, it will open up a whole can of worms and restart the problems all over again. Or it can be a gift now that your blended family has common blood sibling and bring everyone together. It is a matter of luck and the personality of your stepchildren. Regardless, all families, blended or otherwise go through rocky roads.
Having stepchildren problems just means your family started on the wrong foot. It is up to you and your spouse to make sure everything gets better from there.
Share this article on
Want to have a happier, healthier marriage?
If you feel disconnected or frustrated about the state of your marriage but want to avoid separation and/or divorce, the marriage.com course meant for married couples is an excellent resource to help you overcome the most challenging aspects of being married.
More On This Topic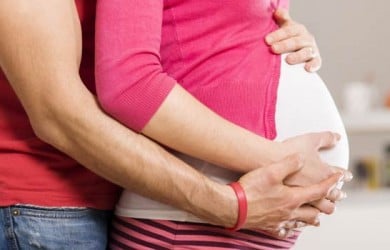 You May Also Like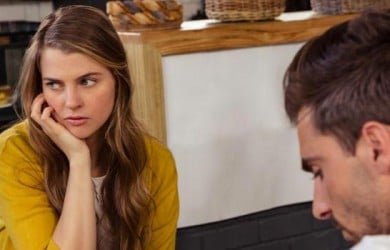 Popular Topics On Married Life