Key Tips to Help Stepparents Bond With Their Stepchildren
Parenthood is one of the sweetest and blessed experiences of one's life. However, being a stepparent may not be as fun of an experience for all.
Blending in two different families can be difficult, and everyone may face many barriers. It often takes years for such families to mix in and get comfortable around each other eventually.
Step-parenting requires a lot of effort, particularly in the early years. At this stage, one has to work on the relationship with their partner as well as nurture their relationship with the stepchildren.
Accepting someone else's kids as your own and providing them with the same love, concern, and support is a big step for any individual. Sometimes no matter how hard you try, you will have to face the ups and downs.
Step-parenting problems are many. Being a stepparent is often seen as a difficult task and may require immense patience before you master it.
So, if you are wondering, how to be a good stepparent, and how to deal with stepchildren, look no further. In this article, you will find essential stepparent advice to help you in dealing with stepchildren affectionately.
Mentioned below are the most important guidelines for any new/struggling stepparent.
Make your marriage a priority
Both of the spouses must ensure that their relationship stays smooth despite the typical stepparent struggles with the stepchildren.
Stepfamilies tend to divide into biological lines with the biological parent placing loyalty to their children over their marriage. This can steer the relationship towards anger, resentment, jealousy, and unacceptance.
The partners need to unify and work as a team to help bridge the gap between the new parent and the children. When you step into the stepparent's role, you must ensure to place your marriage over your relationship with the children.
Make time for your partner and connect with each other as a couple, have date nights, and contribute on your part to help make parenting decisions. This will bring you closer to your partner and avoid any kind of marital conflict or tension.
Get comfortable around the children
Being able to communicate effectively and have a good time with your stepchildren is a milestone for any stepparent. While some children may be easy to relax with, some children often see a stepparent as a threat, which is one of the most significant issues faced by stepparents.
In order to get comfortable around the children, all you have to do is be yourself. Adopting a fake personality for the sake of being extra sweet might just backfire, especially if you are living with grown stepchildren.
Instead, put forward the person you really are and let the child develop a liking for that person. Gradually, a bond that is based on natural interest and affection will be established between you and the child.
Moreover, make use of laughter and physical play to build closeness and eliminate tension. Be goofy and look for ways to make them laugh and continue their laughter. Let them be triumphant during matches and games and watch your stepfamily unify.
Try to align with your spouse's parenting style
Keep in mind that these are your partner's children, and they have the right to bring them up according to their own set rules.
You need to be able to mold yourself according to your partner's parenting style and adopt a similar approach.
So, one of the things a stepparent should never do is, imposing their thoughts and parenting-style on an already existing and functional family structure.
If you challenge any of their ways or bring in your own style of parenting, it will not only deteriorate your relationship with your spouse but also cause confusion for the child due to different limitations and expectations around the house.
If you are not satisfied with something your partner practices as a parent, make sure to talk to them about it.
Find someone or something outside of the family to relax with
Parenting can get exhausting and overwhelming. You can be extremely dedicated to your stepchildren; you would eventually need something to blow off the steam.
Do this by simply grabbing a novel or going out for a walk around the block. You may even want to catch up with friends and family that you had placed on the back burner while trying to improve your marriage and your relationship with your stepchildren.
Go out for lunch or go to the movies or simply find a close person you could talk to. In all, have some fun and refuel without the children or your partner.
Respect the children's biological parents
This is one of the most obvious things to do. No child wants to hear their parents being disrespected, no matter how bad things have turned between them.
All children want to see their parents together, but sometimes that is simply not possible. Make sure you are respectful of the parents and remind the children that their parents love them even if they are separated or are no longer with them.
You may also find it helpful to encourage the children to spend time with their biological parents. This will help the child see that you value the family relationship and end up strengthening the bond between you and the child.
Watch this video to understand the beauty of living in a blended family. After all, it isn't necessarily bad being a stepparent or a stepchild.

Conclusion
Being a stepparent, feelings are bound to escalate. You might end up overdoing at times and underplaying at other times. Step-parenting may be a challenge but give it some time; everything will fall into place.
You can also think of joining some step-parenting support groups if you feel the need to do so. You should never shy away from seeking professional help if need be.
The key to being a good stepparent is to be more of a friend to the children who love and supports them rather than a person who threatens their relationship with their own parent or be an outsider who is too strict or demanding.
Share this article on
Want to have a happier, healthier marriage?
If you feel disconnected or frustrated about the state of your marriage but want to avoid separation and/or divorce, the marriage.com course meant for married couples is an excellent resource to help you overcome the most challenging aspects of being married.
More On This Topic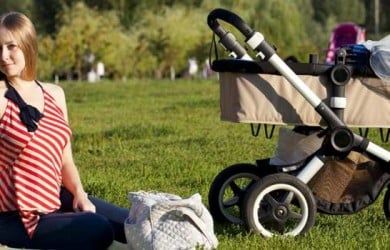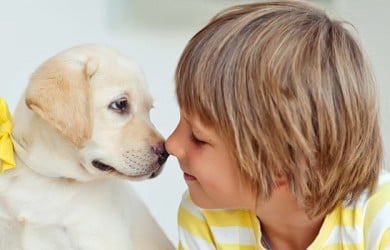 You May Also Like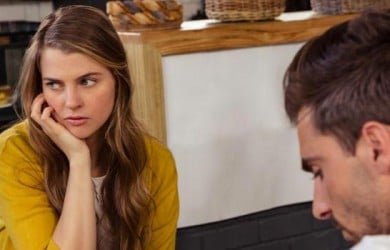 Popular Topics On Married Life