15 Tips to Cope With the Stress of Having a Baby
Late-night cuddles and that sweet newborn smell are just some of the many things there are to love after having a baby. But a significant life change can bring on the stress of having a baby.
Few first-time parents escape the anxiety that comes with learning how to take care of a brand-new person.
If you are overwhelmed with newborn life, you're not alone. You and your spouse have developed a routine together. It is natural to feel that having a baby has thrown a wrench into your otherwise perfect rhythm.
The lack of a consistent schedule, sleep deprivation, and the shock of changing what feels like a thousand diapers a day can be stressful. Keep reading to learn how to cope with newborn baby stress and love your life with a newborn.
Related Reading: 

6 Tips to Prepare Your Home and Yourself for Your Newborn
Does parent stress affect the baby?
If you're feeling overwhelmed with newborn madness, you're not alone.
Irrespective of the parenting books you read, nothing truly prepares you for the stress of caring for newborns while sleep-deprived.
You know how you feel, but does the stress of having a baby affect your little one? Studies show that negative parent emotions are linked to unfavorable outcomes for children.
Can babies sense stress? Research indicates that responsive parenting (parents who respond to a child's needs with warm acceptance and interest instead of stress and anxiety) may protect children from negative biological and behavioral issues.
On the other hand, children who sense their parents are consistently stressed out have been linked to negative physical and mental health.
First-time mom anxiety is natural and your baby seeing you in a constant state of stress may affect them long-term. The gratifying news is that there are easy ways to remedy your newborn stress.
15 tips for coping with the stress of having a baby
Learning the dos and don'ts of newborn care can be a daunting task. Don't let the stress of being a newborn parent spoil all there is to love about this beautiful journey you've started.
Here are some stress management tips for new moms with newborn babies.
1. Sleep, when you want to
"Sleep when the baby sleeps." As a new parent, you may have heard this well-meaning newborn care tip more times than you can count.
The problem is that you may not want to sleep when your baby sleeps. You may be excited about some free time that you want to spend on yourself.
Sleep is essential, especially as an overwhelmed new parent learning how to take care of a newborn. But only sleep when the baby sleeps if that's what you want to do.
2. Confide in other parents
If you don't have parent-friends, now is the time to get some.
Your friends who have already run the gauntlet of newborn life are a wealth of information for new parents.
Having a baby is way better (and much less confusing) when you have a community of sage-advice-giving friends at your side.
Related Reading: 

10 Key Facts You Must Know Before Becoming a Parent
3. Accept help
Learning how to take care of a newborn is stressful, and a stressed parent will lead to a stressed baby.
One piece of newborn advice is not to take everything on by yourself. Allow yourself to say "Yes!" when people offer to help you.
Let your friends come over to watch the baby for an hour while you take a nap.

Allow your family member to come over and wash the house

Accept meals from those who offer them
Don't feel like you have to do everything yourself. People love babies and if they love you, they will feel great knowing they're helping you out!
4. Establish visiting times
If you get easily stressed out when you have many visitors, it may be a good idea to establish some visitor-friendly hours.
Your friends and family are going to want to meet your new baby. Let them know you appreciate their desire to visit, and politely let them know when a good time would be.
Asking people to text before coming over can also be a great help in reducing unexpected visitors.
5. Take time off
Taking time off work is beneficial for multiple reasons. After having a baby, the last thing you will want to think about is shortly returning to work or worrying about professional deadlines.
You'll feel even better if your partner can also take time off. Learning how to take care of a newborn is much less stressful when you're figuring it out alongside the person you love.
Related Reading: 

4 Things First-Time Parents Should Keep in Mind About Their Newborn Baby
6. Don't ignore signs of postpartum depression
If stress overwhelms you and you're having trouble adjusting to newborn care, you may have postpartum depression (PPD). Signs of PPD are:
Difficulty

bonding with baby

Having extreme mood swings and anxiety

Feeling incapable of taking care of newborn

Avoiding friends and family

Thoughts of self-harm or harm to the baby

Consistently imagining your life if you had chosen not to have a child
Postpartum depression, while challenging, is widespread and is nothing to be ashamed of. Bring joy back into your and your family's life by contacting your doctor if you feel you suffer from PPD.
7. Trade-off parenting duties
If you have a partner, reduce the stress of having a baby that comes with having a baby by trading off parenting duties.
For example, if you are formula feeding, have your spouse trade-off feedings with you at night to get some much-needed shuteye.
Create a plan for dividing the newborn care in the house so that neither of you is running around frantically.
Related Reading: 

10 Common Parenting Issues and Ways to Deal With Them
8. Get professional help
One of the best newborn baby tips for stressed parents is to get professional help if you feel like you're sinking.
If you're in the thick of the stress of having a baby and need some relief, hire some help. A doula can be a blessing for the first few weeks after giving birth.
A nanny, professional cleaner, and meal delivery kits are just some options for professional help to make your life easier right after having a baby.
9. Give yourself extra time
A piece of newborn advice? Give yourself extra time to do everything.
Leaving your house is not as simple as it used to be. The baby will need to be dressed, safely put into the car, and a diaper bag must be packed for any emergency.
Give yourself an extra twenty minutes, if not more, to get anywhere on time and avoid the stress of having a baby or being a "late mom."
10. Lower your standards
One of the biggest newborn tips to maintain your sanity after having a baby is to lower your standards.
Before having a baby, there was a lot you could accomplish during the day.
You could get a workout in

Go to work

Make dinner

Get the house clean

Take a bubble bath, and

Spend some quality time with your spouse
You were a superwoman; now you are a supermom.
Supermom is equally valuable but isn't as efficient in those early days. Instead of expecting to jump back into doing everything on your old to-do list, focus on small things.
Give yourself grace and soak up all of those baby cuddles. Don't worry about the house, putting makeup on, or those things can wait until you are settled into being a newborn parent.
Related Reading: 

How Can New Parents Have Fun?
11. Do one thing for yourself each day
Learning how to take care of a newborn is a full-time job, so asking to find time on an already jam-packed day may sound like a big ask.
However, one of the most prominent newborn baby tips you should follow is to take time for yourself each day. Do something you love.
Exercise, listen to music, read a book or learn a new skill. Whatever you love to do and makes you feel fulfilled, snatch thirty minutes out of your day while your spouse is home or your baby is sleeping to refuel yourself mentally and emotionally.
12. Express yourself
Speaking your mind is cathartic, especially when you feel overwhelmed with newborn care.
Find someone you can be completely frank with without fear of judgment.
Tell your partner/friend/family member how you're feeling. They don't need to solve your problems; they just need to listen.
You will feel lighter and more supported after pouring your heart out to someone you love about the stress of having a baby.
Watch this video by Stacy Rocklein to learn how to express your feelings without fear:
13. Make time for a mini-date night
Planning a date night is probably the last thing on your mind when dealing with the stress of having a baby, but keeping your marriage strong and healthy is vital.
Your marriage matters to your little one, even if they don't know it yet. Three decades of research show that children function better when their parents look after their marriage. They consistently have better emotional, physical, and academic well-being when parents have a solid, happy marriage.
Make it simple. Plan a dinner (or, more realistically, order your favorite takeout) and eat it on the back patio when your little one sleeps. This will do wonders for keeping your partnership secure.
14. Cuddling skin to skin
Putting a newborn down for a nap in their bassinet is great training to get them used to sleeping independently. It can also be a great way to give yourself some alone time during the day, but doing one baby nap a day skin-to-skin with your little one can have tremendous benefits.
Skin-to-skin after having a baby stimulates the release of oxytocin, which reduces stress and makes you feel closer to your baby. Skin-to-skin has many other great benefits, such as improved breastmilk supply.
15. Keep going
No doubt friends who have given you newborn baby tips have told you to "Enjoy every second" because "It goes by so fast!"
This statement is 100% true – but it isn't exactly helpful when you feel like you are drowning in a newborn spit-up.
Instead, make this quote by Winston Churchill your new mantra: "When you're going through hell, keep going."
Summing up
If you are feeling the stress of having a baby, don't beat yourself up. Feeling anxious about your child's health or your overwhelming desire for sleep doesn't make you a bad parent.
Act quickly if you don't want your parental stress to lead to a stressed baby.
Sleep whenever you can. Don't hesitate to call on loved ones for help when you are feeling overwhelmed.
Don't ignore the signs of postpartum depression. This serious condition can sap you of your joy and potentially endanger your child. Seek professional help to bring happiness back to your family.
Turn toward your partner and take time to strengthen your marriage.
We hope these newborn tips have helped you put your stress in perspective. Newborn care may seem daunting at first, but you will get the hang of it (promise!)
Share this article on
Want to have a happier, healthier marriage?
If you feel disconnected or frustrated about the state of your marriage but want to avoid separation and/or divorce, the marriage.com course meant for married couples is an excellent resource to help you overcome the most challenging aspects of being married.
More On This Topic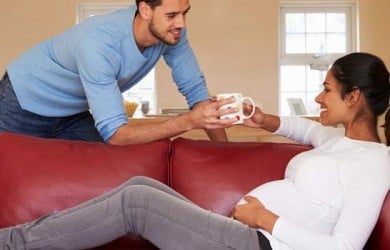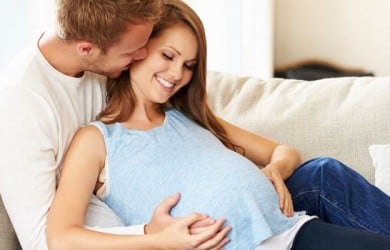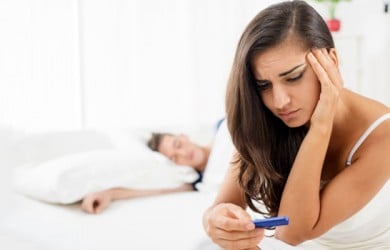 You May Also Like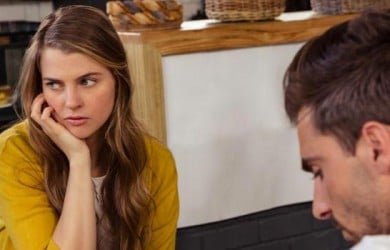 Popular Topics On Married Life