My Husband Misinterprets Everything I Say – 15 Tips That Helps You
"My husband misinterprets everything I say. What should I do?" If you have asked yourself this question multiple times, read this article to the end to learn the solution.
Have you ever had an argument with your partner that made you wonder if they understood you? Conflicts are a normal part of a marriage and relationship. You try to explain your perspective, but they twist your words and make you think, "Everything I say is taken the wrong way."
You feel like you speak two different languages. You have gone for marital therapy, yet it is like living in two different worlds. When someone interprets what you say, it's frustrating and emotionally draining. Before you leave your relationship, learn why you say, "My husband challenges everything I say," in this article.
Why does my husband misinterpret everything I say?
There are many reasons your husband misinterprets your words or intentions. Some of them may be intentional or not. However, the real reason of, "My husband disagrees with everything I say," is that your partner doesn't listen attentively.
He hears everything you say or complain about, but he hardly pays attention to them. Also, he doesn't give your words or opinions much value. This may be intentional or not. Everything all comes down to ineffective communication.
Communication often looks like stringing some words together and hearing them. However, it's more than this. People understand things differently because our understanding of communication differs.
Many things impact how we participate in discussions. These include our background, experiences, and how we see our relationship and the person. If you solve this communication issue, your spouse will stop challenging you, and you won't say statements like, "My husband negates everything I say."
4 reasons your husband misinterprets what you say
The following reasons might explain why your husband chose not to understand you. Here they are
1. He hardly listens
Sometimes, your partner doesn't listen because they don't want to hear you. However, they may also do this because they are preoccupied with their own emotions and become distracted. Whichever way, it shows they are a bad listener.
According to research, over 90% of us don't listen when communicating. We think we are, but what is happening is that we hear all but retain only some parts. When this happens, and you are in a heated argument, there is a high chance of miscommunication.
Related Reading

: 

15 Reasons Why Your Spouse Does not Listen to You
2. He gets angry easily
Another common reason your partner misinterprets you is that they have anger issues. Someone easily offended won't have time to understand your point of view as long as it's not in tune with theirs. Often they take their criticism from you as a full-on attack and react negatively.
When someone misinterprets what you say for this reason, there is little you can do to fix it. The problem is theirs. While you may avoid upsetting them and walk on eggshells, it won't last long.
It's like putting yourself inside walls. Marriages aren't beds of roses, and uncomfortable conversations are bound to happen occasionally. Therefore, he needs to put his emotions in check. If he doesn't, you should seek marital therapy.
Related Reading

: 

20 Signs your Man Has Anger Issues and How To Resolve Them
3. He is not emotionally mature
An emotionally mature person has reached a level of emotional intelligence to understand themselves and others. They are conscious of their thoughts and behaviours and then react accordingly. They decide the best way to approach and cope with situations that might prove challenging.
On the other hand, emotionally immature people cannot have a logical conversation. They are defensive and incapable of taking responsibility for their actions.
If this is your situation, your husband intentionally misinterprets you because he doesn't want to have the conversation. Many things go into this, including his background and upbringing.
To understand the role of emotional intelligence and maturity, watch this short video:
3. He is overly sensitive
Most times, there is nothing bad in being sensitive. It means you are conscious of the things around you. If you constantly say, "My husband is negative about everything," the reason could be that he is overly sensitive to every whiff of complaint or rant that comes out of your mouth.
Instead of understanding and interpreting your conversation as a healthy way of settling conflicts and strengthening your relationship, he thinks you are attacking his self-esteem or not respecting him enough.
This is a sign of not being emotionally mature. Even if it's an attack, the first point of reaction should be why the attack is happening.
Related Reading

: 

Highly Sensitive People in Marriage
4. He's angry with you
Another common reason many women say, "My husband finds fault with everything I do," is because he might be offended by their actions. If your husband is the type that hardly speaks his mind, he will lash at you whenever he gets the chance to. And which other time than during an argument?
Again, this is a communication problem. Your husband needs to learn how to speak up when he feels offended. That way, you can resolve any issues before they pile up.
My husband misinterprets everything I say- 15 tips to help you
My husband misinterprets everything I say; what can I do? Well, if your husband doesn't understand you, there are ways you can solve it. Here they are:
1. Accepts that conflicts are normal
One quick way to solve misunderstandings in marriage is to accept that disputes are part of a marriage. As long as you love each other, you will continue to have arguments, difficult conversations and disagreements.
If you think, "My husband challenges everything I say," your spouse may not be doing it on purpose. Therefore, stay calm, and know the reason.
2. Don't expect him to understand you
Unless your partner reads your mind professionally, don't expect him to read between your words. If he offends you or notices his actions bother you, say it clearly without mincing words. Indeed, he should understand some situations. But if you want him to listen to you, describe your issue clearly.
3. Explain clearly
When you have issues with your partner, one way to avoid misinterpretation is to explain your points clearly. Explain as you would to a 7th grader without beating about the Bush. You don't necessarily need to present your words differently than they are if they hurt you that much.
Related Reading

: 

10 Irresistible Reasons to Stop Explaining Yourself in Arguments
4. Understand his perspective
Many of the problems in marriage arise from the fact that you and your partner have different perspectives. If you feel,"My husband argues with everything I say," have you tried understanding his point of view?
Do you attempt to know why he says you are always complaining? Have you considered that his background might affect his choice of children's school? These are important questions you need to answer. You can strengthen your marriage by changing your perspective.
5. Be patient
You may need to be patient if someone misinterprets you at any slight disagreement. It might help you see things differently and keep your temper in check. Besides, it will help you listen to your thoughts better and know your perception of words. Your partner, on the other hand, will have time to explain things to you clearly.
Related Reading

: 

15 Ways to Have More Patience in a Relationship
6. Give each other undivided attention
When you say, "my husband negates everything I say," do you pay attention during those discussions? Does your husband do the same? Regarding important discussions, each partner owes it to the other to be calm and pay attention.
This action will allow you to listen to every word that is communicated. Also, it will help you pay attention to your spouse's body language and facial expressions, which will drive your understanding of their points of view.
7. Practice active listening
Active listening is about paying attention, not just to your partner, but important to their words. Do you pay attention to their statements when you speak to each other? Active listening will help you avoid misunderstanding and ignore disputes quickly. The following actions are some of the ways to practice active listening:
Listen without judgement

Don't interrupt a person when they speak

Don't interject rudely.

Maintain

eye contact

Nod to what they say so they know you are following them.

Repeat what they said back to them
8. Express your feelings clearly
Make it a habit to not mince words when resolving an issue. Say your mind the exact way you feel about their actions.
This will help them know the gravity of what they have done. It's often easy to assume our emotions are apparent or that our significant others will automatically know our feeling and needs.
9. Be specific about your needs and expectations
Your husband can't read your mind completely, even if you give them clues. Therefore, you must be particular about what you need from them. If you want them to change, how do you want them?
In what aspect do you want to see these changes? When would you like them to start? Also, ask him what his needs and wants are in the relationship. You might have had the conversation before, but there is nothing bad in repeating them.
10. Criticize his behaviour, not him
When you say my husband challenges everything I say, one mistake you might be making I criticizing him. When you dispute with your partner, your issues are with his actions and not him.
Therefore, focus on that. Don't attack his personality or hurt him with his actions in the past. Instead, focus on the current issue.
11. Argue productively
Arguments are emotionally-draining and energy-draining. Therefore, you might as well do it well. If you say, my husband finds fault in everything you do, check how you argue.
Do you do so to win or pass your message across and check how he argues? Does he understands you, or does he want to drive home his points? Here are simple ways to argue productively:
Focus on the subject and don't change it.

Talk without raising your voice.

Compliment them before tabling your issue.

Don't interrupt your partner.

Be clear about your needs and why
12. Explain to you feel when your husband misinterprets you
You may have said; my husband is negative about everything to a thousand people. You can't solve the issue if your partner isn't one of them.
Explain calmly how you feel when he challenges you. Do you feel like a kid? Does it make you question yourself? Does his action make you feel less about yourself? Let him know these before concluding.
13. Focus on the topic
Often, arguments tend to spiral out of control. Even if your partner offended you a million times five years ago, stay on the topic at hand unless you are discussing past issues.
Don't deflect, otherwise; your partner won't know how to tackle the issue. If you have many things to discuss, take it one step at a time so your partner can clearly explain his points.
14. Tackle the deep-seated problems
Sometimes issues appear differently than they seem. The issue could be deeper than it seems when someone misinterprets what you say. Therefore, get to the bottom of the problem by asking your partner what he thinks the problem is.
Start by asking, "We seem to argue a lot on weekends. What could be the problem?" As how the situation makes your partner feel and explain how it makes you feel.
15. Talk to a marriage counselor
"My husband misinterprets everything I say." If you say this statement after exploring many solutions to solve miscommunication between you and your spouse, it's time to get help. Taking marriage therapy can help you and your partner understand each other better.
Underlying issues will an explored and discussed, and you will receive professional help.
Related Reading

: 

8 Best Marriage Counseling Techniques for Therapists
Why does my husband misunderstand me?
Your husband may misunderstand you because they have an anger problem or underlying issues or can't take responsibility. Also, they may misunderstand you because you don't explain how you feel clearly or because you attack their personal during arguments.
Takeaway
Marriage isn't all fun and excitement all the time. Arguments and mistakes are bound to happen, and nothing is bad. Some situations bring about a healthy relationship if resolved effectively.
If you constantly say, "My husband misinterprets everything I say," it's best to seek solutions. The tips in this article will help you resolve any issues between your partner, make you understand each other better and resolve conflicts amicably. If you need more help, seek a relationship counselor or marriage therapy.
Share this article on
Want to have a happier, healthier marriage?
If you feel disconnected or frustrated about the state of your marriage but want to avoid separation and/or divorce, the marriage.com course meant for married couples is an excellent resource to help you overcome the most challenging aspects of being married.
More On This Topic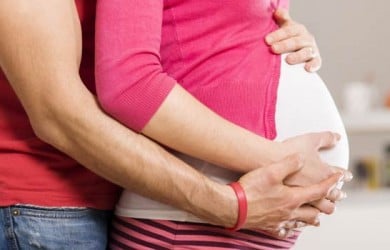 You May Also Like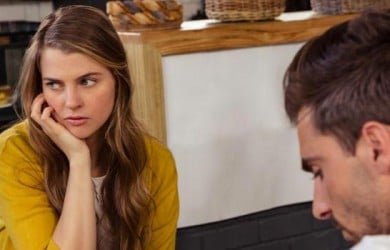 Popular Topics On Married Life