The Psychology of Silent Treatment Abuse and 10 Ways To Deal With It
There is a chance you have given the silent treatment, an even greater chance that you have been at the receiving end of it. You can argue that space allows you to think clearly and sometimes aids conflict resolution. But when does it stop being about space and start being silent treatment abuse?
Continue reading to find out.
But first…
What is silent treatment abuse?
Silent treatment abuse is when you cross the "giving space" line, and one partner's verbal disconnect or unavailability in a relationship is wielded like a weapon to manipulate another.
It's important to remember that there are times when it's better to say nothing at all, either because speaking up might make things worse or because there's simply nothing to say.
Here, as is often the case, discussing might help the situation, but one or more partners might stifle this progress by withdrawing verbal communications, especially at the expense of the other.
When is the silent treatment abusive?
The following are some telltale signs that the silent treatment is becoming abusive.
1. When employed to manipulate and control
What makes silent treatment abuse is the choicelessness you subject the other party or parties to. The fact that they are being held for ransom and forcing them to do your bidding, regardless of whether they are right or wrong.
Related Reading: 

25 Examples of Manipulation in Relationships
2. When used as a tool for punishment
There would be times when the other partner in a relationship would wrong you and hurt you, but your reaction should not make them suffer in return. Many people often withhold affection and use silent treatment to punish the other party.
It immediately becomes silent treatment abuse when you intend to make them feel bad, even if they committed a bad act.
3. When it is used to manipulate emotions
In situations where silent treatment abuse consistently takes place in the relationship, it can cause the partner(s) to be constantly anxious.
This unrelenting emotional abuse always causes people to be on edge, unsure when the next wave of silent warfare will be unleashed.
4. When it leads to depression
Is silent treatment a form of abuse? Is the silent treatment toxic?
The answer to both questions is yes, and it can be really damaging to partner(s) who must continually live through it. It can often devolve into depression, crippling the affairs of the affected party.
It will be helpful to check out ways to handle depression in a relationship if you or your find yourself in this situation.
5. When it dampens self-esteem
The silent treatment easily becomes abuse to the other party when it negatively affects their self-esteem. They begin to doubt themselves more, and taking actions, personal or relating to the relationship, becomes more challenging.
6. When it is wielded as a threat
If your partner constantly threatens you to go silent or disconnect, they have weaponized the silent treatment, and that's emotional abuse 101.
When they casually throw statements like:
"I don't want to hear from you if you do this or that"
"If you make me mad again, I am out of here"
"If you don't stop doing this, we are over"
Statements like these are used to gaslight the other partner, living their days in fear that affection could be quickly withdrawn at the slightest whiff of trouble.
7. If it is used to shift blame, always
Some people might use the silent treatment to stave off taking responsibility for their actions or inactions. They do this knowing you would seek reconciliation, essentially shifting the blame and leaving you to clean up their mess.
What is the psychology behind silent treatment abuse?
We have clarified what silent treatment abuse is and some of its telltale signs. But how does it affect the minds of people subjected to it? Understanding this necessitates that we explore the psychology of the silent treatment, and is as follows:
1. Creates self-doubt
One of the reasons why silent treatment abuse is a major problem is because its effect can be felt outside of the relationship.
It rears its head in other relationships, even in the workplace, and causes the affected party to second guess all their decisions. The self-doubt it creates makes it challenging to function in most social settings properly.
2. Makes the other party feel lesser of themselves
Apart from self-doubt, thoughts of not being good enough in the relationship, for other people, and even in their place of business can set in.
They constantly introspect, wondering what is wrong with them, unable to shake the feeling that they are the problem, and continually feel less of themselves.
3. It creates an unequal power dynamic
The fear and doubt that silent treatment abuse causes make people at the receiving end do whatever they must to prevent it from happening again.
Frequently, this leads to them becoming "yes" people. Accepting whatever is thrown at them results in a skewed power dynamic.
How does it affect relationships?
Silent treatment does not only affect people; it affects the relationship between them. There would be times when the cracks in the relationship of the partners involved are evident in how their relationship evolves. It typically becomes apparent in the following ways:
1. It builds resentment
While the person at the receiving end of the abuse, depressed as they might be with their self-esteem shattered, might stay in the relationship, they soon start to develop resentment for the other party.
They stop seeing their partner(s) in positive light, and they could lash out for relatively trivial things, as anger and disrespect join the fray.
Related Reading: 

Recognize the Red Flags of Resentment in Your Relationship
2. It breaks trust
The thought of having someone you love and respect not value you as a person, not value your opinions, and constantly try to put you down by withholding affection can cause trust to evaporate.
It starts to look like they do not have your interests at heart, they are selfish, and the relationship is one-sided.
3. It decreases intimacy
This is a no-brainer. When the trust is gone, there's anger, resentment, and one or more partners cannot be themselves in the relationship, intimacy comes into question.
Conversations become sparse, forced, and guarded. It is only a matter of time before the relationship breaks down if it goes unchecked.
Related Reading: 

3 Reasons for Lack of Emotional Intimacy in Relationship
10 ways to deal with silent treatment abuse
Everything points to the fact that silent treatment abuse is not something you want to run amuck in any relationship.
So if you are wondering how to respond to silent treatment in your relationship before it breaks down, here are ten ways to do so.
1. Set boundaries
One thing you want to do is set healthy boundaries. You need to realize that you are an invested party and stakeholder in the relationship and should be able to determine what you want to feature and things you don't want to.
The key to doing this is being observant. You want to keep an eye out for subtleties that might hint at the possibility of silent treatment. It can be snarky comments that make communication difficult or break down communication.
Once you figure this out, you should immediately voice out your concerns. You do not want to blow it out of proportion until you are sure, but you don't want to leave it for fear of it festering.
Watch this video for ideas for setting boundaries in friendships and relationships:
2. Validate their feelings
This might be quite the ask, as we are requesting that you validate the feelings of someone that is currently hurting you.
But you need to understand that they are probably hurting too. Someone has to reach out, and it might as well be you.
3. Endeavor to remain calm
The only thing worse than a bull in a china shop is two bulls in the same china shop. It is understandable to feel hurt by the situation.
But you must put aside pride and ego if you value your relationship with the other party.
So, pause, take a deep breath, and try your utmost to remain "Shaolin monk" calm.
Remember that you are seeking answers and resolution, not conflict.
Related Reading: 

How Do I Control My Anger Outbursts and Calm My Nerves?
4. Encourage healthy methods of communication
Another reason your partner(s) might employ silent treatment, albeit incorrectly, is that you have yet to figure out how to communicate correctly.
They might have seen some problems they want fixed and be unsure how to go about it and subconsciously develop a habit of withdrawal.
You can seek them by learning and sharing healthy communication methods. This way, they would have no choice but to meet you halfway for constructive conversations.
5. Find the root problems
The goal is to identify any issues and find ways to solve them, rather than placing blame. Every problem has an underlying cause, and by addressing it, we can prevent any future instances of silent treatment abuse.
The best course of action is to prioritize open communication and mutual understanding. This should not be seen as an attack or ambush on the other person. Instead, the intention should be to find common ground and work towards a solution that benefits both partners.
6. Don't take it personally
This might be another item on this list that is easier said than done, but the result is worth it.
Ask yourself, "what has this got to do with me?"
If, after searching your soul, you can't find any reason for the silent treatment, why bother?
Suppose the other party has indeed picked offense over something. Suppose they are genuinely aggrieved. It is their responsibility to bring it up; they should be able to make clear what it is and seek you for a conversation.
Not leave you guessing and wondering.
So when you really think about it, it is not about you. It is them who need worry and bother.
So, relax.
7. Don't respond with more abuse
What most people would consider a normal reaction is to also go on the offensive, but that's not a normal reaction. Do not counter or respond to abuse with more abuse; it makes you the same, if not worse, than the offender.
It is not an easy task, but you have to fight the urge to do anything that might escalate the issue. You can vacate the scene and take some time to think more clearly.
8. Practice self-care
You matter. Your opinions matter.
You do not need someone else's approval to believe these things about yourself. This is an opportunity to look inward, see how strong you are, and convince yourself that nobody has the right or power to put you down.
From that moment of self-reflection, you should prioritize self-care and protect your mental health. Anything that constantly causes you to feel anything but your best needs to be debated, whether to stay or leave. It's your choice at the end of the day.
Related Reading: 

The 5 Pillars of Self-Care
9. Suggest actionable steps
You are calm now; you have gotten your partner(s) to talk. So, what now?
The next thing is personalized and actionable steps you can all take to prevent a recurrence.
This is different from online tips; this would be something that works specifically for your relationship as a result of an understanding of all the parties involved.
10. Consider professional help
As a last resort, you, with the permission of your partner(s), can seek professional help.
You can inspect the save my marriage course to know what to expect from marriage counseling and therapy. This would be especially handy for couples new to the marriage counseling scene.
When the silent treatment is the right approach
While it can be easily abused, there are times when it is indeed the right approach. Find out the details now.
1. Deescalating a situation
If things get heated, every attempt to communicate or make headway regarding the issue continues to fall flat. It won't be such a bad idea to let sleeping dogs lie while you pick the conversation up some other time.
Pushing it when things are tense can stress and strain the parties involved. It could cause things to devolve and break beyond what they currently are.
Related Reading: 

Key to De-escalating an Argument and Improving Marriage Communication
2. When space is necessary
People process pain and hurt differently. While some people prefer to tackle everything head-on and get it over with, some would rather take some time off to reflect on the best course of action.
In cases like this, it is best to respect their decision. Not doing this can make you the bully in the situation and can come off as very insensitive.
3. It can be used to create boundaries
Leaving the conversation is an excellent way to draw the line depending on the situation. Suppose you are involved with someone who disrespects or bullies you. Just walking away, even temporarily, draws a clear line that such behavior will not fly.
Related Reading: 

15 Ways of Setting Boundaries in a New Relationship
More about silent treatment abuse
Here are some of the most searched and frequently asked questions related to the psychology of silent treatment abuse.
Why does the silent treatment hurt so much?
There are many reasons the silent treatment hurts a lot, but mainly it's the disbelief and shock that comes with it. Most people just cannot accept that someone they care about so much wants nothing to do with them.
The realization and seeing it play out for as long as it does is what causes the heartbreak.
How should you not respond to the silent treatment?
You need to be a bigger person. Anything that would portray you in a different light should be shunned. It is crucial that you avoid doing things impulsively. Do not respond with disrespect and abuse of your own. Do your best not to lose your cool and maintain your composure.
Another thing to avoid is playing into the hands of the partner in question. Doing so encourages and enforces this bad habit. You want to ensure that you make it clear that you are being disrespected while maintaining your calm demeanor.
Summary
Silent treatment can be abusive, or it can be good for a relationship; it all depends on the intentions behind it. Look out for one or more of the signs above to help decide if it constitutes abuse or not.
Once you have figured it out, the next step is taking steps toward a resolution so that you do not abuse your partner(s) in return.
Of course, it is always good practice to seek professional help when unsure.
Share this article on
Want to have a happier, healthier marriage?
If you feel disconnected or frustrated about the state of your marriage but want to avoid separation and/or divorce, the marriage.com course meant for married couples is an excellent resource to help you overcome the most challenging aspects of being married.
Learn More On This Topic
You May Also Like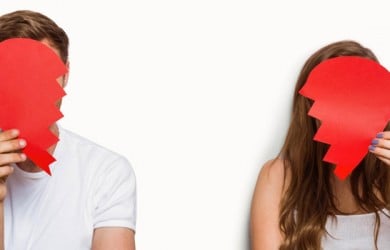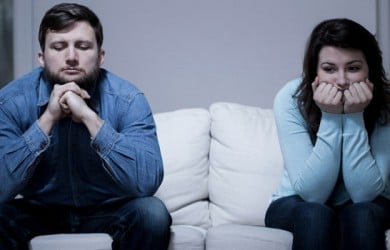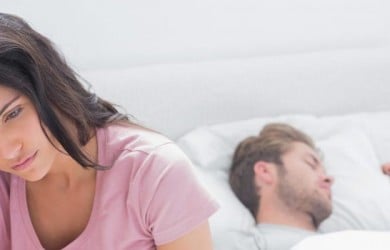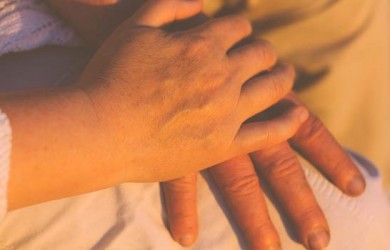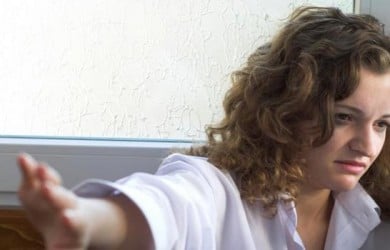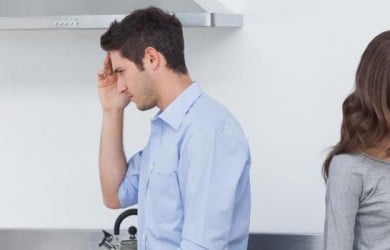 Popular Topics On Marriage Help