How to Deal With an Angry Wife?
The quote Hell hath no fury like a woman scorned transcends its original meaning. No man wants to see his wife's angry side. Anger is detrimental to a relationship or marriage if not properly handled. Hence, if you have an angry wife, you need to know how to extinguish her embers.
Wives can get angry with you for a plethora of reasons, and most times, husbands have no clue why. And when a woman is angry, the whole house could be on fire. It is imperative to mention that wives do not remain angry forever.
You have to be a sensible husband to make your angry wife happy.
Understanding anger in women
For men to understand anger in their wives, they need to be sensitive and observant.
Just as many men know what makes their wives tick, they should pay equal attention to what makes their wives angry. A man who fails to understand how to manage his wife's anger might lose her.
The last thing a woman wants to hear when they are angry is a piece of advice or correction.
Sadly, many men make this mistake. When women are angry, you need to find out the reason and appeal to them to calm down. Anything other than this would end up compounding the reason for her anger.
Related Reading: 

Tips on Managing Anger in Relationships
What does an angry wife look like?
What an angry wife looks like is relative as it depends on her temperament. There are some angry wives who keep to themselves when angry. They prefer not to utter any word because they don't want to say the wrong things.
On the other hand, some angry wives go about their daily business like nothing happened. However, their mannerisms and dispositions will tell you that they are very angry, and you should be careful of how you behave around them.
Hence, you need to observe your wife and know how she behaves when she is angry. Observing her over time will help you know how to handle her when she gets angry.
10 reasons why your wife is angry
Does your wife get angry at every action you take or any word you utter?
It could be because of some reasons that will be treated below. When you notice your wife is always angry and negative, remember any of these reasons and seek to please her.
Below are 10 reasons why your wife may be angry.
1.
Hormones
If you are wondering why my wife gets angry over little things, it might be because she is on her menstrual cycle. During this period, she is likely to snap at anything you do. Rather than get defensive, exercise patience with her.
2.
Disappointment/setback
For common questions like my wife is always angry and unhappy, it might be her inability to cope with unfulfilled expectations. All you need do is encourage her and advise her to be patient.
3.
Sexual starvation/frustration
A wife always angry at her husband could be because she is sexually starved or frustrated. Not all women with high libido get angry during sexual neglect. However, if your wife gets angry easily, it could be because you are not attending optimally to her sexual needs.
4.
Financial instability
Everyone wants to be financially stable, so we might act angrily if we don't have enough money to meet our needs. When dealing with an angry wife, consider that your wife might be reacting to the financial lack in the hope.
If you are facing financial issues, encourage your wife to join you in putting heads together to bring up long-lasting solutions.
5.
Work-related stress
The stress from work can produce a pissed-off wife. When you notice this, ensure you are the emotional shoulder for her to vent.
All you have to do is give her a warm hug, prepare her favorite meal and make her a warm bath. It is important to make her feel less stressed and angry rather than act insensitively to her problems.
6.
Self-condemnation
If your wife has anger issues, she might be struggling with self-condemnation. This self-condemnation is because she is angry at her past actions.
It is important to get to understand what she is angry at and help her address it. Always remind her that the past should not affect her future plans and that she is meant for greatness.
7.
Jealousy
If a woman is jealous of something else, she can become angry and transfer the aggression to you. Everyone around her would be tagged the enemy, and you must be careful not to aggravate the issue.
To help your wife get over her jealousy, remind her of her uniqueness and always reiterate how amazing she is.
8.
Rejection
Not all women can handle rejection, and this is why some of them get angry.
If you unintentionally ignore your woman and she notices it, she will be vengeful. It is difficult to handle a spouse with rage, so the best move is to give her care and attention. Also, remind her that she means so much to you.
9.
Insecurity
When you make other women the center of your admiration and attraction, your woman becomes insecure and angry. When men ask why my wife is always mad at me, it is because they don't know they have sidelined their wives.
An angry wife in this position will tell you plainly that she is not happy with you. To ease her angry nerves, stop focusing on other women and make your wife the center of your world.
10.
Past abuse
If a woman suffered physical, emotional, or sexual abuse as a young girl, it makes them unstable, combative, and defensive.
For some, it affects their self-esteem and makes them angry when they think about it. You can help your wife by understanding her plight and reminding her that you will continue to support her.
Related Reading: 

How Do I Control My Husband's Anger?
How to deal with an angry wife?
Anger can play havoc in the relationship and can be detrimental to both the partners. Certain strategies can help you keep the relationship in shape.
For example, you can always aim at diffusing the situation whenever the fight erupts. Besides, when your wife has calmed down, use that moment as an opportunity to talk to her about the core issues that are leading to situational anger.
In any case, you must not face the situation with anger. The purpose is to solve the problem through influence and not control.
10 ways to make your angry wife happy
If your wife is angry at you, your marriage might fall apart.
Your home will lack the happiness and vibes it used to have when your wife was in a good mood. Many men have noticed this sad atmosphere in their home, and this is why they ask how to deal with an angry wife.
If you want to make her happy, it is a feasible mission.
Below are 10 ways to make your angry wife happy.
1.
Apologize for your shortcomings
When a woman is angry with you, try not to be defensive.
One of the reasons why marriage problems linger is because the man, rather than apologize for his inactions, gets defensive. When there is a problem and your wife is angry, apologize for your mistakes and promise to do better.
2.
Try to make her calm down
If your wife screams and yells all the time, it might be because you don't know how to calm her down.
Men who don't know how to calm their wives end up receiving more backlash. When she is angry, don't say hurtful things to her. Tell her sweet words that will calm her nerves.
3.
Listen to her complaints
There is always a pending issue behind every woman's anger. All you need do is pay attention to her complaints to ensure she doesn't get angry again. If she complains of a particular issue, assure her you will change.
4.
Put your ego aside
If you are not ready to put your ego aside, your wife will remain angry at you. When you are trying to make your wife happy, deflate your ego. When you put your ego aside, you will see things from her perspective.
5.
Surprise her
When your wife is angry, try to win back her love by making her happy. You can surprise her with things that naturally make her happy. Your wife will know that you are trying to win her back, and she will cooperate.
6.
Give her breathing space and time
Depending on the peculiarity of the case, if you have a wife with anger issues, you can give her some time to be alone. Sometimes, if a woman is angry at husband, she wants to be alone, and you have to respect her decision.
7.
Show her compassion
They might not say it, but an angry woman needs you to feel her pain and suffering. Although her behavior might be frustrating, you must be patient with her. Soon, she will warm up to you.
8.
Be intentional about amending your mistakes
No one loves living with an angry wife, so you have to show her you are sorry about your mistakes. If you make the same mistakes, your wife could get angry again, and it could be worse again.
9.
Give your wife a warm hug
If you have ever asked questions like she is angry with me, what should I do? One strategy that works wonders is giving your wife a warm hug. You don't have to say anything; draw her close, give her a warm hug and plant a kiss on her cheeks.
10.
Order her favorite food
Every woman has their favorite food, and this is one of the first things to know about her. Whenever she is angry, you can order her favorite food online. When she sees this loving act, she will revert to her normal self.
Related Reading: 

How to Deal With an Angry Partner
Conclusion
Have you ever done something to incur your wife's wrath? Were you confused about what to do to make her happy? Having read this article you are better informed to understand possible reasons why your wife is angry and strategies to make her happy.
You need to understand that provided your wife is happy; your marriage will be peaceful.
Watch to learn more:

Share this article on
Want to have a happier, healthier marriage?
If you feel disconnected or frustrated about the state of your marriage but want to avoid separation and/or divorce, the marriage.com course meant for married couples is an excellent resource to help you overcome the most challenging aspects of being married.
More On This Topic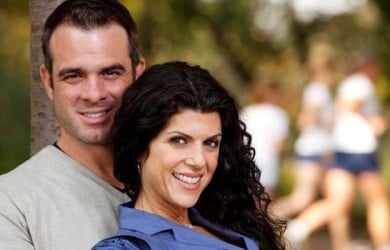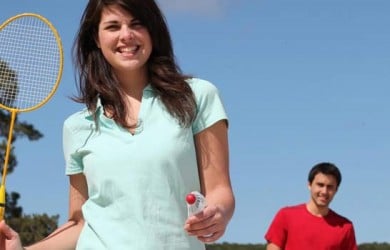 You May Also Like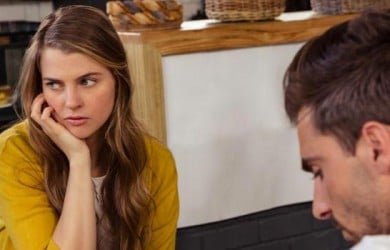 Popular Topics On Married Life