How to Survive a Bad Marriage Without Divorce
When the two people walk down the aisle, all they have in their eyes is deep love for each other, a myriad of dreams that promise a happy future, and a hope that their marriage will make it to forever!
Nobody desires a difficult or unhappy marriage, but unfortunately, not everybody is fortunate enough to live the life of their dreams.
Some couples are forced to confront the distressing question – how to survive a bad marriage without divorce!
Marriage is never a smooth sail; it comprises both ups and downs.
There will be days where you would want to never leave your partner alone, and days where you might think of them as not the right ones for you. In the latter days, it often gets too bad for some people that they find it hard to stay back with their spouse.
However, they also do not want to divorce either. They want to give everything a chance again and turn over a new leaf for the sake of love.
5 typical reasons to stay in a difficult marriage
Sometimes, people survive a bad marriage, not just hoping to revive the lost spark; instead, there are other reasons.
Here are listed some of the commonly observed reasons that make people survive a bad marriage.
This is one of the most common reasons why people survive a bad marriage. People tend to suffer and put their happiness on the back-burner for the sake of their children.
In an endeavor to save them the disgrace of a broken family and ensure their happy future, partners often decide to endure marriage differences.
Financial dependency on the partner
There are cases when a person is entirely dependent on their partner for finances.
So, people suffering from financial insecurity tend to survive a bad marriage despite the toxicity in the relationship.
Considering separation as a stigma
Although we live in a society where live-in relationships are so common, some people still consider divorce as a stigma.
The fear of being looked down upon makes them put up with their difficult marriage.
There are many religions that consider marriage as a sacred union and do not advocate divorce.
People who staunchly abide by such stringent religious philosophies find it difficult to get rid of a bad marriage. They prefer to change themselves and practice to survive a bad marriage.
There are instances in which people get so much habituated to their partners' wrongdoings that they prefer to shoulder the adversities than to stay away from their partners.
People fear starting their life all over again by themselves or fear becoming lonely, or simply wish to avoid the hassles of divorce. They prefer to embrace the known devil than exploring the unknown!
Unhealthy codependency is thus one of the primary reasons why people survive a bad marriage.
These are some of the typical reasons why people survive a bad marriage.
But then some people might be really surviving a toxic relationship that entails domestic violence, mental abuse, infidelity, or any other reason that could be detrimental to their physical and mental health.
Note: By no means do we recommend such people to weather the sufferings. People who are taking up with toxic relationships that are physically or mentally harassing should immediately seek help.
Talk to your family, friends, or loved ones whom you trust and share your ordeal. Also, it is best to reach out to a therapist or an organization that deals with these issues.
For domestic violence support, here's the link. You can easily find many such relevant links online.
8 tips for surviving a bad marriage
Are you one of those people who is grappling to survive an unhappy marriage?
If you have decided to give your marriage yet another chance to revive, here are a few essential tips that can help you survive a bad marriage.
1. Loose up the tension in marriage by practicing moderate detachment
How to survive a bad marriage without a divorce?
If you really want to fight against all the odds and survive a bad marriage, practicing moderate detachment will definitely help you out with this.
Moderate detachment basically refers to going for a day or two, i.e., very short-term separation after a mutual discussion with your partner. Doing so automatically ends up the toxic interaction between the two of you for some time and loosens up the tension built.
Furthermore, living without your partner and letting them go for some time without you helps you both realize the importance of each other's presence.
Benefits of practicing detachment:
It helps you and your partner have the space you need for relaxing and thinking, which in such a situation can be a life savior.

Detachment gives you a chance to walk away from your partner's annoying behavior and care for yourself instead of making futile efforts to fix it.

Not interfering gives you a chance to keep you calm and maintain your emotional and psychological well-being.

You also learn to

manage your expectations

and not let your happiness be dependent on someone else's whims.
2. Learn to forgive and forget
Just like an ordinary person or even you, your partner, too, can commit mistakes.
Therefore, it is quite important to learn to forgive their mistakes and, most importantly, forget and move on. Not doing so can be a huge problem as it creates distances and makes a marriage toxic.
So, how to survive a bad marriage without a divorce? Forgive your partner the way you would want to be forgiven.
Understand their intentions and do not judge their actions. Love them, and forget their mistakes.
Not only would this be a relief for you, but it would also inspire your partner to put in the same efforts for you, helping you both embark on the journey of a happy married life.
Benefits of practicing forgiveness:
Your mental wellbeing will improve significantly.

Forgiveness will lead to lesser hostility, which in turn will reduce your stress levels and anxiety.

The chances of you slipping into depression will be drastically minimized. Also, other health ailments like heart problems and blood pressure issues will stay at bay.

Your self-esteem will improve, and you will learn to love and accept yourself a lot better than before.
Also Watch:

3. Communicate with your partner
When talking about communication, it does not simply refer to talking to your partner. If you are still wondering how to survive a bad marriage without a divorce, build solid communication with your spouse.
Communication means connecting to your partner on a spiritual level. From sharing secrets and peacefully talking about issues and solving them to talking about neutral things without arguments is all that communication means.
Benefits of healthy communication:
Open and honest communication helps you to unsolicited misunderstandings and arguments.

Practicing healthy communication helps you and your partner understand

each other's perspectives

and build a better mutual understanding.

It helps you eliminate a number of issues lingering on in your marriage.

Regular communication can help rebuild the lost trust and foster emotional intimacy in the relationship.
4. Handle one issue at a time
While living in a bad marriage, it is very important to handle one issue at a time in order to survive and thrive without a divorce. This is because sometimes things are too complicated that it gets tough to deal with all the issues at once.
Thus, try handling only one issue at a time. Solve it out with your partner through communication, and reach an amicable application.
Benefits of handling one issue at a time:
Doing so can prevent the worsening of the situation and help you to survive a bad marriage without a divorce.
This will help you solve your issues and help you get rid of them forever, as when handling issues individually, they are often dealt with in-depth.
This, even though it might take more time, is surely worth your while!
5. Think of neutral ways to spend time with your partner
With all the things above, think of neutral ways to connect with your partner.
Go out for parties, weekend picnics, or even shopping in general. Travel around as much as you can, and let go of all the negative energy.
You may also try doing household chores together and simply watch television together.
Benefits of doing activities together:
Doing things together helps you gain deeper insight into your partner's personality and get to have a look at them from an entirely new perspective.

It wouldn't be incorrect to say that doing so helps rejuvenate your relationship and lets you explore your partner's unraveled aspects. This, in turn, builds a better understanding between both of you, making your survival easier.
6. Practice self-love
To be able to endure the ongoing challenges of your relationship, it is important to go easy on yourself and love yourself!
When you know that it is tough to seek support, assurance, and encouragement from your partner, you need to take control of your life. You need to make efforts to pamper yourself and make yourself loved.
Practicing self-love doesn't imply living a life of fallacy or depending on a mirage. It is about realizing that you, like anyone else on this planet, are entitled to be loved and respected.
You can practice self-love by changing your lifestyle, focusing on your physical and mental health, practicing meditation, pursuing your hobbies, maintaining your friendships, and so on.
Benefits of loving yourself:
It leads to improved physical, emotional, and psychological well-being.

Self-esteem improves significantly, and you become more confident about yourself. You become capable of trusting your instincts and make your own decisions.

It helps in reducing toxic codependency, which in turn can give your partner a respite from the constant clinginess. It can help them to look at you from a fresh perspective and, in turn, save your dwindling relationship.
7. Join support groups
You can choose to join support groups to share your problems with people suffering from similar issues.
You can look for a support group in your area or join online support groups if traveling isn't a feasible option.
Benefits of joining support groups:
Connecting with people who are somewhat in a similar situation can help you learn about their coping mechanisms with the challenges.

You can learn new techniques to deal with your issues and develop a fresh perspective to look at your situation.

Also, seeing other people in a similar situation can help you feel less sorry for yourself and give you the strength to deal with your problems with increased confidence and vigor.
8. Seek professional help
If you feel you have tried everything under the sky to survive a difficult marriage, seek professional help. Look for a licensed professional who has a good experience in dealing with similar issues.
Do not keep suffering for the heck of it. A professional counselor or therapist is the best reliable shoulder to lean on.
Benefits of seeking professional help:
You are likely to get rid of your issues sooner than expected and start living your dream of a happy married life.

Both you and your partner can learn to fight fair and systematically deal with your issues. You will learn to accept each other for who you are and better deal with the differences.

You will get long-term solutions for your problems and become better prepared to face the challenges in future times.



Takeaway
It is indeed challenging to survive in an unhappy marriage. If you have made up your mind to face the issues, you need to be patient with yourself and your partner.
Things might not change overnight; in fact, things might not change at all. Remember that you have chosen to embark on this journey; it is essential to keep your expectations under control.
While surviving a bad marriage, don't forget to focus on yourself. Make every possible effort to improve your physical and mental wellbeing.
It is quite possible that your partner too becomes more cordial with you and acknowledges your efforts. They, also, might start reciprocating, which in turn might improve your relationship.
Whatever be the outcome, remember that all these efforts are to improve your life and overall well-being. Align all your efforts to make that happen.
Good luck!
Share this article on
Want to have a happier, healthier marriage?
If you feel disconnected or frustrated about the state of your marriage but want to avoid separation and/or divorce, the marriage.com course meant for married couples is an excellent resource to help you overcome the most challenging aspects of being married.
More On This Topic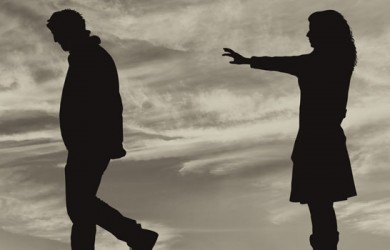 You May Also Like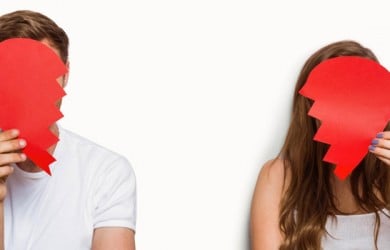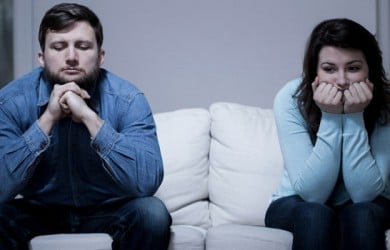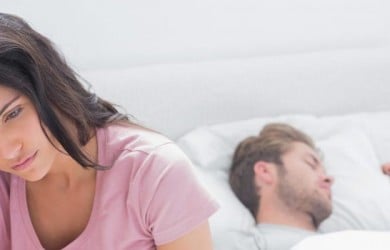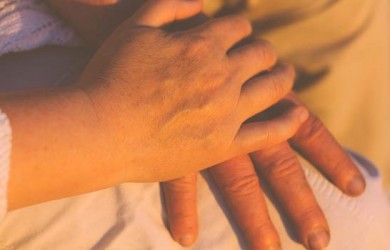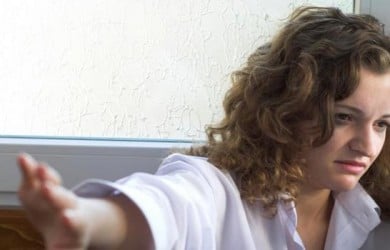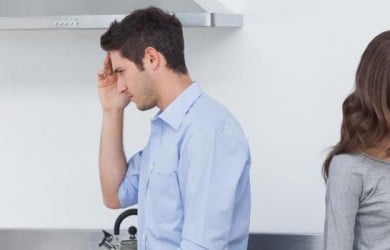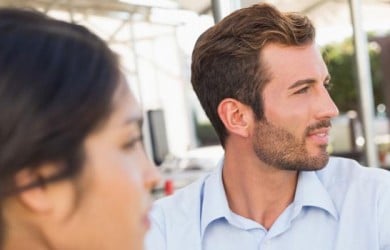 Popular Topics On Marriage Help