30 Tips On How to Date After Divorce
It is a tad more complicated to date as an adult, especially someone who has already gone through a divorce, but that doesn't mean it should become something you fear or even avoid.
Even if you don't know how to date after divorce, remember there are stages of grief and a required amount of time for transition to take place.
Before you are ready to start anew, each individual has to go through the transition at their own pace. There is no secret guidebook to help one shorten the process, let alone skip it altogether.
Friends and family might bear good intentions when they advise you to "get out there" and "start afresh," but there are a few things you should take into consideration before jumping back into the game.
How long should you wait to date after a divorce?
Well-intentioned as some people may, but starting dating after divorce will not help you in the long run.
It might take their minds off the present for some, but for most, it is a daunting and inconceivable task. It is better understood if you look at it from a realistic point of view.
People who have just gone through a divorce can feel uncertain, unprepared, or unwilling to start another relationship. They don't know when is it ok to date after divorce.
Not everyone is willing or capable to date around without a specific purpose in mind or any prospects for the future.
On the contrary, they fear they would have to start again with an unknown person who might not be the right choice for a long-term relationship.
They might not even know when to start dating after divorce. As some may call it, getting back in the game isn't something that a person who has been "out of the game" for even a few years of marriage can quickly go back to.
Before even attempting to date once more, some things should be dealt with to have a healthy and fulfilling experience.
Related Reading: How to Start a New Relationship Post-Divorce
How do you prepare to date after a divorce?
First of all, make sure that you have a clear view regarding what you want and what you do not want from a possible future partner and establish what a "definite NO" in a relationship is for you.
If you can't even conceive of an answer for each question, it is clear that you need more time and space before trying to date somebody else.
Unless you can define what you prefer and need from another person and what you have to offer in return, the experiment is bound to fail and, eventually, it will make you even more reluctant to attempt dating in the future.
Secondly, be sincere with yourself. Can you gather even the slightest amount of interest or motivation in getting to know and care for somebody else?
You don't need to feel 100 % sure of this, but you should, at the very least, be able to find dating as something worth trying again.
As long as your heart and mind are full of thoughts and worries regarding other aspects of your life, the prospect of dating will only end up being disheartening.
Things to keep in mind when you're dating after a divorce
It's been a long time since you dated someone, you may not have forgotten your moves, but it never hurts to prepare before you start dating again.
Here are some tips on how to date after divorce:
1. Let go of your anger
When you start dating after a divorce, you should ensure that you don't carry the anger from your last relationship.
It would be best if you knew that there is no emotional burden from your past relationship that you carry around.
It can poison your thoughts as well as reflect poorly on your dates. It can damage your future relationships, so it would be better if you forgive yourself and your partner, and let go of your anger.
Related Reading: Dating after Divorce: Am I Ready to Love Again?
Learn how to practice forgiveness, watch this video:
2. Do not take yourself for granted
When you are dating, make yourself a priority. Keep your body, mind, and emotions intact and nourished.
Keep yourself spiritually healthy and always go out with people who make you feel good about yourself.
3. Don't be impatient
When you start a new relationship after a divorce, starting afresh can feel tiring or exhausting. You might want to skip the whole process and want it to work out before time.
You were in a relationship for a long time, and you might want to go to the same place in your new relationship too soon.
It would be best if you kept your calm and waited for things to unfold timely.
4. Try meeting people different from you
You may have a dating type, but you can't deny that trying new choices can be best for you when you try to start over after divorce.
Try dating people who do not fit your list of criteria and see if opposites attract for good in your case.
5. Never complain about your ex
Bringing up your ex is the worst thing you can do when you are dating after the divorce. You can mention your ex so that they know but do not talk much about it.
No one likes people who obsessively talk about their ex, and if you are adamant about finding love after divorce, you should stop mentioning your ex frequently.
More importantly, don't mention your ex because it ultimately kills the vibe.
30 tips for dating after divorce
When a person starts dating after divorce, there are a million questions that go through the mind. How to start dating again? How soon to date after divorce? How long to wait to date after divorce? When is it ok to date after divorce?
There are so many things to know, and here are the best tips you will need when you start dating after divorce.
Divorced at 30
Dating after divorce in your 30s can be frightening, and here are some tips that will help you get through it smoothly.
Related Reading: 5 Trusty Tips for Dating After Separation
1. Be sure of what you want
You need to understand that you are not in your 20s, and there is more to a partner than just a fancy car or an exotic body.
In your 30s, you should prefer dating people who share the same values as you when it comes to a relationship.
You have your past dating experiences, and they will help you find what you are looking for but before you start dating again, make sure you are clear in your mind.
2. Be open and honest
Just because you had an unsuccessful relationship doesn't mean that you have to put up walls around your emotional territory.
Let people in, and don't be afraid of being vulnerable. Sure, it's a good idea to find "the one" first and then let your guard down. But, if there is a connection that you can't deny, you might want to take the risk and let them in.
You are in your 30s, and you have enough experience to deal with situations. Don't be afraid to open up.
3. Date in the broader age range
Age doesn't matter, and by your 30s, you know this fact. Have an open mind towards the age range. After all, it all comes down to maturity and understanding.
As long as your thoughts are perfectly aligned with each other, the age bar doesn't matter. Just look for people who want the same things out of life.
4. Don't date someone for the sake of dating
Life is too short to do something you are not sure of. If you don't like someone, please do not date them.
You would be wasting your time, and someone else's as well. It would be best if you steer clear of dead-end relationships.
5. Don't seek perfection
Do not settle for less but do not set your expectations so high that you don't find a partner at all. Would you mind keeping your expectations realistic?
Relationships are not perfect, neither are people, and you have to accept a person with their positives and negatives.
Good relationships are about meeting in the middle and working out what's best for you and your new partner.
6. Watch out for people who want to take advantage of you
There are so many people out there who are waiting to feed on your vulnerability. Some people know what to say to make you feel good and show themselves as someone who understands your pain.
Please beware of such people; these people want to take advantage of your vulnerability and hurt you.
7. Always be honest about your divorce
Once you are in your 30s and divorced, it would be better if you tried to be as honest about your past as possible.
Rather than blaming your ex, it would be better if you own your part in it and just let them know honestly what happened and what went wrong.
8. Discuss your fears
A divorce can leave a big emotional dent on your soul, and you may find it hard to trust again and have other issues as well.
Please be open about these fears, let your potential partner know what your issues are so that you both can avoid any problems due to them.
9. Tell them your needs and boundaries
There must be some things that you have learned from your past relationship experience.
The best thing to start over a divorce is telling your potential partner what you want out of the relationship and what is acceptable to you.
10. See a therapist
Divorce is a mental trauma, and it needs time to heal and get better.
It is hard to know when to start dating after divorce.
It would be best if you see a therapist who can check your mental state and let you know if you should start dating or not.
Related Reading: 5 Key Things to Consider Before You Start Dating After Divorce
Dating after divorce in your 40s can be surprising. You are smarter and wiser, and more informed than ever, which will be an excellent advantage for you.
Especially if you are dating after divorce with kids, it can be frightening yet wonderful.
Here are some tips you can take help from:
1. Be interdependent
Make sure you are ready to be in your own space as well as committed to taking care of your partner's expectations.
In their 40s, people get used to functioning on their own and become too rigid. It would be best if you can be ready to put more effort into the relationship.
2. Be patient about sex
If you are not looking for fun and trying to find love after divorce and settle down with a partner, you should wait until you are sure of the person.
Make sure you don't give in to the temptation and say no until you are unsure about the person. Take your time and get to know them first.
Sex will be a short-lived lust burst, but the bond will last a lifetime if you can know and understand each other.
3. Wait before you introduce your kids
You are a parent, and you should tell your dates about the kids, but you have to be sure before introducing them to your children.
You need to understand that they can't meet a person who you have just met. Kids take time to deal with parent's separation. Make sure if you are making your children meet someone, they are a real deal.
Related Readng: 7 Tips for Dating After Divorce With Kids
4. Make a clear agenda
Make a list of 3 or 5 qualities you are looking for in a partner and stick to that. It will make it easier for you to find and decide the kind of person you want to start over with.
When you meet a person who doesn't have those qualities, you can decide to move on without wasting time.
It would make it easier for you to date after divorce.
5. Never apologize for who you are
It doesn't matter if you are divorced or not, do not let anyone tell you about your shortcomings.
Own your life, accept your mistakes and never apologize for being who you are.
You may be having a hard time, but you don't need validation from any other person, nor do you need to feel inferior to be accepted.
6. Do not make assumptions
Yes, you have a lot of experience, but before you know a person, do not judge them. Please keep an open mind while dating, and do not be critical about the people you meet right from the beginning.
7. Keep the first date strictly light
The first date after divorce should be about finding common ground, getting to know each other, and discussing past experiences.
Let there be a lot of talking. Also, keep in mind that you do not look unhappy with yourself and your situation. If you feel that sad, you should probably cancel the date.
8. Trust your instincts
You have lived a reasonable amount of time in the world, and you know you have a bad feeling about something. It almost comes out to be true.
Please do not ignore any red flags while dating.
9. Find someone who gets your humor
Imagine your partner laughing at something that makes you uncomfortable. In your 40s, you want someone to share laughs with, and for that, you must seek a partner who has the same humor as you.
Humour makes communication in a relationship better.
10. Seek help
If you find it hard to start over after divorce and date, you should seek help from a professional. It would be best for you.
A lot of people wonder how to date after divorce, especially in their 50s. However, the best part is that they can be sure what they want out of a relationship.
Here are some tips to help you in dating after divorce:
1. Put yourself first
When you start dating in your 50s, you have to cancel on people who hang out with you every day. They might complain or tell you that you are wasting your time. Please do not listen to them and put yourself first.
You are looking for someone to share your remaining life with. It deserves all the time in the world.
2. Find who you are now
Half a century in the world, you must have changed a lot, and you might not know who you are.
Before you start to date after divorce, please make sure you know who you are as a person right now and what do you expect out of life and relationships.
3. Be sure what you are looking for
Although people looking to date after divorce in their 50s are clear in their minds, they get confused about the nature of the relationship.
Be sure if you want validation, acceptance, sex, or just a codependent friendly understanding.
4. Make new relationship goals
Your experience will help you set up new relationship goals to help you navigate your potential partners about your expectations.
You must know now what you want from a relationship and partner for the rest of your life. Make a new list of goals. Add traveling, adventure sports, or whatever it is you want to do with your future partner.
5. Enjoy dating
Many people find themselves to be too old in their 50s to be dating casually. They have a sense of urgency as if the world is going to end in the next second.
Please do not feel the pressure to rust things, as it can ruin your chance to get it right. Do not hurry and make a mess out of yourself. Let everything happen at their own pace, or you could end up alone.
6. Enjoy the change
Well, it's been a long time since you saw the dating pool, and now the dating rules have changed.
There is so much to know and learn about modern dating, and you might enjoy the new experiences.
7. Be positive
After divorce, some people falsely believe that they are incapable of love or a happy relationship. Please wait and analyze when is it ok to date after divorce in your 50s.
Wait for the right time and believe in yourself. Make sure you understand that relationships aren't easy. It takes patience and a positive approach to make it work out the way you want.
8. Try online dating
Online dating is a great way to get back on the game in your 50s. You can explore a lot of potential dates at the tip of your hand. It can be fun and time-saving.
All the flirting, messages, and planning the first date can add the needed excitement to your life. However, beware of scammers and liars.
9. Slowly involve kids
Even when you are a hundred percent sure, make sure you smoothly transition your relationship into your kid's life.
Pick activities that your kids like and plan some dates with them and for them. Let them know your potential partner and let them take their time.
Talk to your kids about their opinion about your date and be honest with them.
10. Get help
If you are struggling to know how to date after divorce, you should seek help from a well-wisher or a professional therapist.
Conclusion
No one plans to get a divorce in life, but unfortunately, it happens. Make sure you know how to date after divorce before you start finding love.
Just a little bit of caution can help you build a new life after divorce. You should embrace the new things in your life and be happy.
Share this article on
Want to have a happier, healthier marriage?
If you feel disconnected or frustrated about the state of your marriage but want to avoid separation and/or divorce, the marriage.com course meant for married couples is an excellent resource to help you overcome the most challenging aspects of being married.
More On This Topic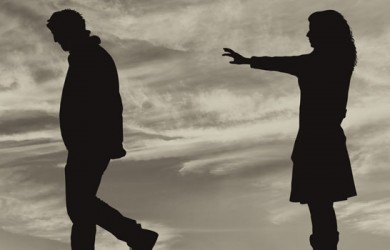 Recent Articles
You May Also Like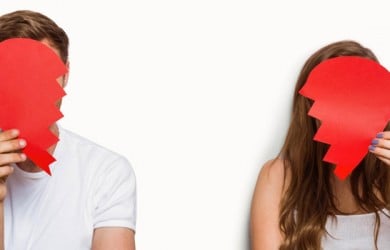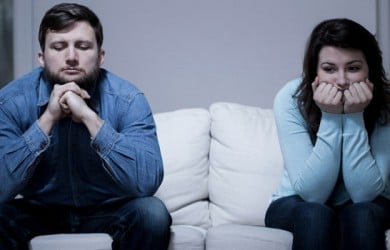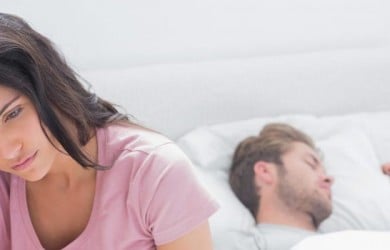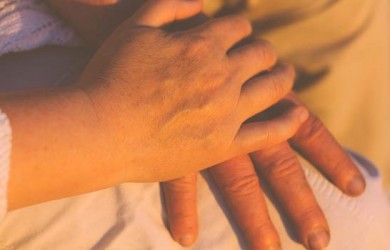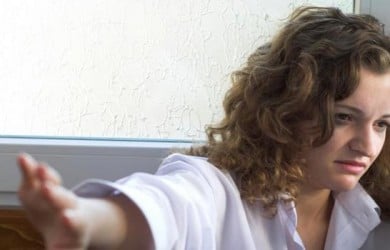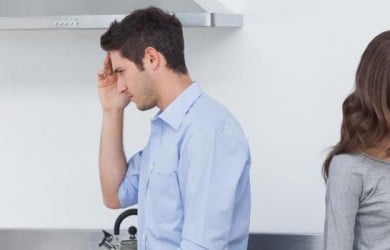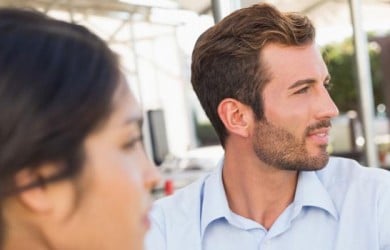 Popular Topics On Marriage Help