How Divorce Changes a Man: 10 Possible Ways
Divorce is a major life event that can negatively impact a person, including men. How divorce changes a man can be a complicated and emotionally taxing process that may only be understood by a man who's undergone this life-changing experience.
Over the years, the divorce rate in America seems to have reduced, with recent studies showing about 14 divorces per 1000 marriages. Although these are the lowest it has ever been in the last few decades, we cannot toss away the fact that men going through divorce also have it bad.
Some men going through a divorce may feel relieved, while others may experience negative emotions like sadness, anger, and anxiety. Divorce can also affect a man's identity, social life, daily routines, and financial and legal obligations.
It can also impact their relationships with their children, extended family, and friends. Understanding the emotions of a man going through a divorce is critical to assist them in navigating these treacherous waters.
Therefore, this article will reveal a broken man after divorce.
What causes a marriage to fail?
A marriage can fail for various reasons, including complicated and not-so-complicated ones. It can be a complicated and multifaceted issue. The most common reasons include communication breakdown, financial problems, infidelity, lack of intimacy, and incompatible personalities.
Unrealistic expectations, lack of trust, unresolved conflicts, and different priorities are also some of the most common reasons why a once blissful marriage can soon turn sour. External factors such as stress, work pressure, and societal expectations can also hurt marriages.
Addressing these issues openly, seeking professional help, and cooperating can help prevent marriage failure and increase the chances of a successful and fulfilling relationship with your spouse.
How divorce changes and affects a man
Emotional well-being is one of the most common ways divorce affects men. As they navigate the divorce process and adjust to life after divorce, men may experience a range of negative emotions such as anger, sadness, depression, and anxiety.
This can be especially difficult if they need more support from friends or family.
Divorce can also impact a man's identity and sense of self. After divorce, men may experience feelings of failure or loss in their roles as husbands and fathers, and they may struggle to redefine themselves. This can undermine their self-esteem and lead to social isolation.
Furthermore, the emotions of a man going through a divorce can affect his relationship with his children. They may have to negotiate co-parenting arrangements, which can be difficult if they disagree with their ex-partner or feel excluded from their children's lives.
Simply put, divorce changes a man in more ways than one.
How divorce changes a man: 10 possible ways
Let's get a bit more direct now, shall we? Here are ten simple but life-altering ways divorce affects men.
1. Self-blame
Divorce is a two-way street. Both partners bear the majority of the blame for the relationship's demise. However, studies suggest that the man usually bears the brunt of the punishment, at least in the interim.
As a result, even if a man was a caring husband, he is more likely to be blamed for the 'failed' marriage and divorce.
Because of this blame game, their mental health suffers. The most common symptoms include guilt, shame, and anxiety. If not addressed promptly, these can lead to long-term depression.
Related Reading: 

How to Stop the Blame Game in Your Relationship
2. Emotional suppression
The emotions of a man going through a divorce can be uncoordinated. They may believe they have failed in their marriage and are insufficient. A man after divorce may also feel insufficiently manly if they cannot provide for their family or protect them from harm.
Some men try to keep their emotions bottled up, often leading to unforeseen complications. Men must healthily express their emotions, whether it is through talking to a therapist, journaling, or even crying.
3. He might become financially insecure
Divorce can be financially devastating for a man. He may be forced to pay alimony (which might get up to 40% of his monthly income) or child support. He may lose his home in some cases.
If the family business was in his name, he might have to give it up as well.
A broken man after divorce may find it difficult to re-enter the labor force. They could have been out of work for years, or their skills may no longer be in demand. Divorce can also result in the termination of health insurance and other benefits. This can be devastating, especially if he's an older man.
4. He can feel alone and isolated
Divorce can also be a lonely experience. A man may find himself without the support of close friends or family members. Furthermore, he may believe he is the only one going through this.
Loneliness and depression can result from this isolation. If you feel isolated after your divorce, you must seek support from family and friends. There should also be numerous divorce support groups available in your area.
Related Reading: 

15 Signs of Loneliness in a Relationship and How to Deal With It
5. He may lose child custody
Even if the man is willing to care for the children, the mother is usually given custody, especially when the children are young. Being separated from his children can have multiple effects on a man, including making him feel like a horrible man.
Missing significant events in his children's lives can also cause him anguish and resentment. For some men going through a divorce, this can lead to various health problems, including stress, anxiety, cardiac problems, and depression.
6. He may rebound
Some broken men after divorce rush into new relationships. This is frequently due to loneliness and a desire for companionship. This could also be because they feel pressured to prove their worth to others.
However, studies show that rebound relationships mostly cause more harm than good.
Give yourself time to heal from your divorce before entering another relationship. Furthermore, before getting involved with someone new, ensure you are ready for a new relationship.
7. Fear of starting over again
They might have to relocate to a new city, make new friends, and restart their careers. This can be a very difficult transition, especially if it's an older man in the picture.
After a divorce, men may find it difficult to date. Women often prefer unmarried men because they perceive them to be more available and being with them doesn't make them feel insecure.
A man may find it difficult to find a new partner when he tries to start over again. Then again, the stigma of being a divorcee may follow him around for a while, which may also scare off potential partners.
8. The divorce may affect his relationship with his children
After a divorce, a man's relationship with his children may change. This is one of the major ways divorce changes a man. He may discover that he is now the primary caregiver or face visitation and custody issues.
Furthermore, his children may be confused or resentful of the divorce.
Some men find that their relationship with their children improves after divorce because they have more time to spend with them. This, however, is not always the case.
If the father is denied custody, the other parent may turn the child against him. This is a process in which one parent manipulates, bribes, or even brainwashes the child against the other.
Although sad, it happens.
9. He may find it difficult to adapt
The longer the marriage lasts, the more time he would need to pull out of the habits, routines, and the life he built with his ex-spouse.
Divorce is difficult regardless of the duration of the marriage. It requires massive adjustment on every level. Dealing with major changes like these can be difficult, especially if you're a man who has always loved following laid-down principles for everything.
Watch this video to learn about the power of adaptability:
10. His social life changes
So far, we have established that divorce changes a man in diverse ways. First and foremost, he is no longer married. This means he is no longer a part of a couple and must adjust to being single again.
He may also have to leave the family home and move into a new place. This can be a significant change, particularly if he has always lived with his ex.
In addition, after a divorce, his social circle may change. He might spend less time with married friends and more time with divorced friends. He may also avoid some of his closest allies to prevent awkward conversations.
Related Reading: 

10 Ways Marriage Affects One's Social Life
Understanding the 6 stages of divorce for a man
Divorce, regardless of gender, comes with its fair share of challenges. So far, the emphasis has usually been on the effects of divorce on women and children, without knowing that men suffer deep trauma as well.
To provide some context, we have compiled a list of the 6 stages of divorce for a man. This should help you sort through your emotions so you can understand what's going on within you.
How to move on after divorce as a man
Moving on after divorce can be difficult, especially if you loved your ex and fought so hard to protect your marriage. Divorce, here, can leave you shattered and emotionally inept. But, hey, you can't be on the ground forever.
Healing after divorce for a man can be difficult, but it is something that becomes essential after a certain point.
Are you ready to take your life back into your hands? Here's the simple but powerful 5-step plan to move on after divorce as a man.
Some commonly asked questions
Here are some answers to the most frequently asked questions concerning how divorce affects a man.
Are men happier when they divorce?
This is one of those questions to which we cannot supply a simple yes or no answer because realities are different.
While some men may feel relieved or happy following a divorce, others may experience negative emotions such as sadness, anger, and anxiety. This is usually a reflection of the state of the marriage before the inevitable breakup.
If the man considered the marriage happy, there's every possibility he would be sad following a divorce. If he wanted out, he would most likely be happier afterward.
Who is more likely to remarry after divorce?
According to research, men are more likely than women to remarry after a divorce. One reason for this is that they may be more willing to commit to a new relationship following a divorce.
Men may also have more social and economic resources that make it easier to find new partners, such as a larger social network, a higher income, and more socializing opportunities. Note, however, that individual circumstances differ and that there is no one-size-fits-all answer to this question.
Some people choose not to remarry or find a new relationship after a divorce.
Is divorce better than an unhappy marriage?
Divorce and remaining in an unhappy marriage each have their own set of challenges and potential benefits, and the decision ultimately comes down to personal circumstances.
If the marriage is abusive, toxic, or irreconcilable, staying put might harm the individual's well-being. Hence, divorce may be the best option here. Some couples may benefit from working on their issues through therapy or counseling and may be able to improve their relationship instead.
Finally, the decision to divorce or remain in an unhappy marriage is a personal one. Above all, consider your mental health and peace of mind as you take your final stand.
How long does it take to move on after divorce?
While it is difficult to predict when a person will be able to recover from a traumatic experience such as divorce, it is not unrealistic to believe that time will eventually heal everything. There is no time limit for getting over a divorce.
You can read all of the tips for happiness after divorce and still not feeling better. Remember that every man's recovery time is different. Some men do not invest emotionally in their relationships, while others invest excessively.
Men who didn't invest too much in their relationships tend to get over divorce more quickly than those who did.
In conclusion
Divorce is a complicated process that can seriously affect a man's life and well-being. Then again, how divorce changes a man varies across different men.
Divorce, however, can be a catalyst for personal growth and new opportunities, and some men may find fulfillment following divorce.
Finally, the decision to divorce or remain in a marriage is personal and influenced by individual circumstances. One of the best gifts you would give yourself moving forward is to opt for marital therapy, which helps you heal from the past and prepare for a bright, love-filled future.
Share this article on
Want to have a happier, healthier marriage?
If you feel disconnected or frustrated about the state of your marriage but want to avoid separation and/or divorce, the marriage.com course meant for married couples is an excellent resource to help you overcome the most challenging aspects of being married.
Learn More On This Topic
You May Also Like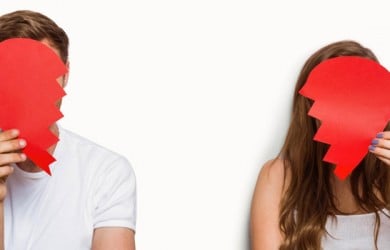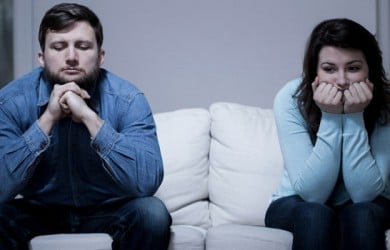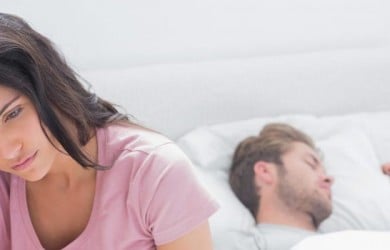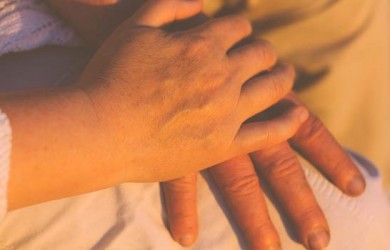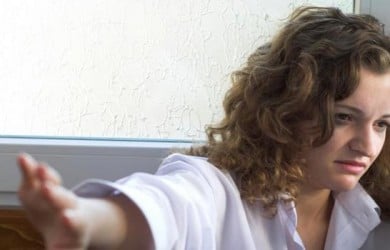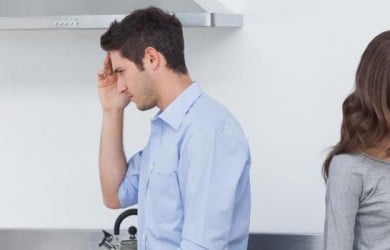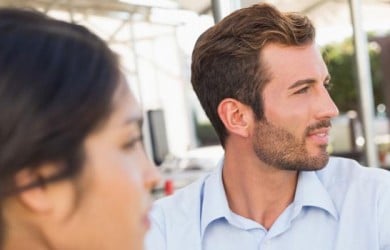 Popular Topics On Marriage Help