Well Explained Stages Of Divorce For A Man
There is a myth perpetuated by certain circles that men have it easy when it comes to divorce, or at the very least, better than their female partner.
But there are stages of divorce for a man, and they just don't wake up one day after their marriage ends and be happy. It's also a long and winding road.
The truth is, a lot of men go through the same emotional stages of divorce just as hard as women.
What divorce does to a man
Divorce can have a profound impact on a man's life. Emotionally, it can bring feelings of grief, loss, and loneliness, as the end of a marriage often means the dissolution of dreams and companionship. Men may struggle with a sense of identity and self-worth, questioning their roles as husbands and fathers.
Financially, divorce can be devastating, leading to a division of assets, alimony, and child support payments.
It can also strain relationships with children, causing a sense of distance or alienation. However, divorce can also be an opportunity for personal growth, resilience, and the chance to build a new, fulfilling life.
How divorce affects and changes a man
Divorce is a big change that can have a strong impact on a man. It brings a lot of emotions and challenges that can make him feel different. Ending a marriage can bring sadness, anger, and confusion. It can make him question who he is and what is important to him.
When it comes to the emotions of a man going through divorce, going through it be tough, but it can also be a chance for him to figure things out, heal, and find new paths in life. It affects his feelings, relationships, and plans for the future.
This article talks about the changes further: How Divorce Changes a Man: 10 Possible Ways
The Pre-divorce stage
It's almost unheard of that a happy couple go through a divorce. Prior to the divorce, there are a couple of stages of divorce for a man or woman to cover – the pair will fight a lot, maybe do a trial separation, or simply ignore each other. There are cases where they start looking for new partners while they are in a loveless marriage.
In this turbulent time, a lot of men turn to substance abuse to get over their problems. Obviously, this only makes things worse.
Both genders are also susceptible to infidelity during this stage. Once the divorce papers are served, it marks the beginning of the real journey.
Understanding 6 emotional stages of divorce for a man
Men and divorce emotional stages can be overwhelming, to say the least. Let's understand the stages of divorce for a man.
1. The denial stage
Studies show that it's more likely that a woman initiates a divorce than a man. Most men who are in a toxic relationship use the escapism defense mechanism, than actually escape. Hence, it's difficult to discuss matters with men about their failing marriage.
Life after divorce is not easy for everyone; some accept it better than others.
Once divorce papers are served, their world comes crashing down, and they would revert further into substance abuse or other defense mechanisms. More often than not, it makes things worse.
The shock of reality falling over their heads will make them reject it even more.
2. Pain and sorrow
Some experts consider this is one of the first stages of divorce for a man.
Short of going completely mental, there is nothing drugs, alcohol, and cheap women can do to escape reality.
Pain sets in and the way a person reacts to it ranges from ignoring the problem, shutting down completely, going ballistic, and everything else in between.
If your partner tends to act violently, leave the house and take the children with you. Men and divorce emotional stages can get nasty.
You never know what someone might do when they are in pain.
3. Anger or bargaining
During the pain and desperation stage, all sorts of negative thoughts come to mind. They would lash out at friends, family, and inanimate objects. Some men would prostrate themselves and beg for forgiveness.
That is why a man going through a divorce becomes unpredictable. The pain of divorce for men depends on their attachment to their partner, children, and their shattered ego.
If the relationship has gotten to this point, it means irreconcilable differences happen a lot like a vicious circle. Most women are willing to forgive a man if they apologize for their mistakes.
But most women won't do it if this is the nth time it has happened.
4. Depression and loneliness
This is one of the worst stages of divorce for a man.
Once the divorce is complete, a broken man after divorce is left to their own devices. They will have a lot of time thinking about what has gone wrong. It is especially true if they genuinely love their children and lost custody of them.
It shatters their ego and self-esteem. It usually results in an unhealthy lifestyle. This is the turning point of a man's divorce journey. They either find a way to become a better person from here or end up a total mess.
This is the decisive step of all the stages of divorce for a man. They either stay here and self-destruct, or move on.
In all the stages of grief after divorce, the depression stage is the longest. This is where it's essential to know how to move on after a divorce as a man. The problem is, there is no silver bullet in how to overcome a divorce.
Getting over a divorce for a man depends on individual circumstances.
A good rule of thumb is to avoid destructive behavior and indulge in constructive ones. That is the best way on how to cope with divorce as a man.
Also watch: 7 Most Common Reasons for Divorce
5. Rebuilding or destroying their lives
The longer men going through divorce stay on the previous stage, the more damage they do to their health, career, and future in general.
Some men spend the rest of their lives in the previous stage and commit suicide.
Some end up as negative personas and ruin all their other relationships, and eventually, their own lives. Those that turn to substance abuse get worse until they end up sick, dead, or in jail.
But a lot of men "get their shit together" and willfully start over.
Some start dating right away, regardless of how shallow it is, their ego would not let them stay down. They would subconsciously target attractive young women for trophies.
Workaholic men will be more obsessive when it comes to their job.
They would rely on career advancements to boost up their self-esteem. Eventually, they settle in their new routine and start all over again. If the big question is, how long does it take for a man to get over a divorce, there's no clear cut answer.
So long as it takes to get to the next stage after this because there are a lot who never do.
6. Acceptance and moving on
Those men who are able to rebuild their lives, learn to leave the past behind. Some of them find love again or spend their days looking after their children. It takes a while to get there, but some do complete the stages of divorce for a man.
Some self-destructive individuals fail, but most don't. They accept their fate and live with it.
5 ways to move on after divorce
Moving on after a divorce can be an emotionally challenging process. It takes time and effort to heal from the pain and upheaval that divorce brings.
However, with determination and a positive mindset, it is possible to rebuild your life and find happiness again. Here are five effective ways of surviving divorce for a man:
1. Allow yourself to grieve
Divorce is a significant loss, and it's essential to acknowledge and process your emotions. Give yourself permission to grieve the end of your marriage. Allow yourself to feel anger, sadness, and disappointment. It's a natural part of the healing process.
Surround yourself with a support system of friends, family, or a therapist who can provide a safe space for you to express your emotions.
2. Focus on self-care
Divorce can leave you feeling depleted, both emotionally and physically. Make self-care a priority during this challenging time. Engage in activities that bring you joy and peace.
Exercise regularly, eat healthily, get enough sleep, and practice relaxation techniques such as meditation or yoga. Taking care of yourself will boost your self-esteem and help you regain a sense of control over your life.
3. Rediscover your identity
After a divorce, it's common to feel lost or disconnected from who you are as an individual. Take this opportunity to rediscover yourself. Reconnect with hobbies and passions you may have set aside during your marriage.
Explore new interests and learn new skills. Set personal goals and focus on personal growth. By investing in yourself, you can rebuild your confidence and create a fulfilling life.
4. Establish a support system
Surrounding yourself with a supportive network is crucial during the post-divorce period. Seek out friends, family, or support groups who have experienced similar situations. Share your feelings and concerns with them, and listen to their advice and stories.
Connecting with others who understand what you're going through can provide comfort and reassurance. Additionally, consider seeking professional help from a therapist who specializes in divorce recovery.
5. Embrace the future
Moving on from divorce involves letting go of the past and embracing the possibilities that lie ahead. Accept that the marriage has ended and focus on creating a brighter future for yourself. Set new goals and aspirations for your personal and professional life.
Create a vision of the life you want to lead and take proactive steps towards making it a reality. Remember that you have the power to shape your future and that the end of a marriage does not define your worth or happiness.
Takeaway
We can't honestly say, some learn from their mistakes, while others spend the rest of their lives paying for it.
Stages of divorce for men and coping with a divorce from their partner's infidelity is particularly susceptible to change. A relationship therapist can help make the process easy.
A lot of divorced men become an entirely new person altogether.
Share this article on
Want to have a happier, healthier marriage?
If you feel disconnected or frustrated about the state of your marriage but want to avoid separation and/or divorce, the marriage.com course meant for married couples is an excellent resource to help you overcome the most challenging aspects of being married.
Learn More On This Topic
You May Also Like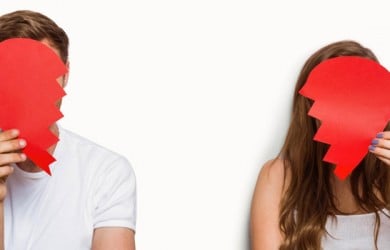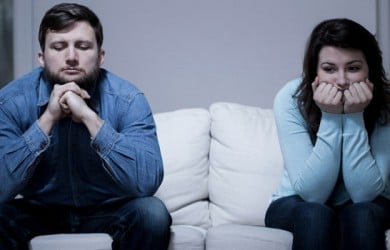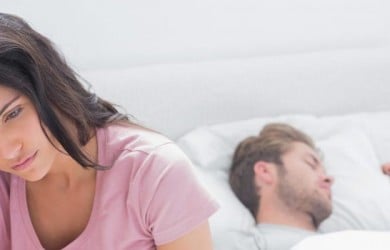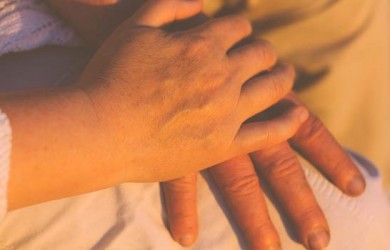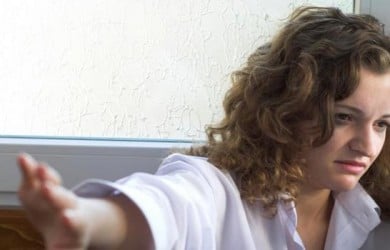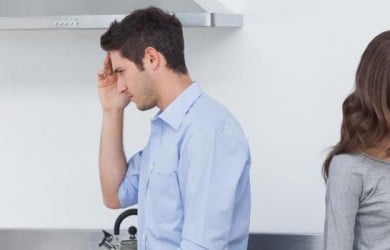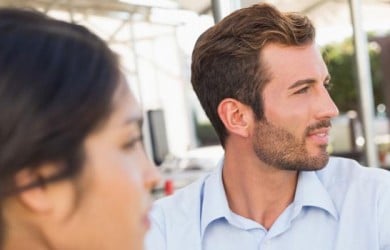 Popular Topics On Marriage Help