15 Tips on How to Start Dating After Divorce
Divorce is a complex process to endure. Whether it was a mutual decision or one you were given no choice in, it is painful, uncomfortable, and an ugly event to experience. There is, however, life after divorce. Especially, dating after divorce can be a tricky road to navigate.
As with any major change in a person's life, divorce can alter your perspective on life and your willingness to be adventurous and discover the deeper parts of who you are. This can come in a variety of forms.
You may choose to travel to places you've never been, try things you've never done, or explore new groups of people with whom you can have deeper connections.
If you have chosen to embark on the journey of finding love and companionship once again, consider the following questions.
Are you ready to date after divorce?
If you want to know if you are ready for dating after divorce, here are a few questions you must answer.
Have you healed emotionally?
"Am I ready to date after divorce?"
Whether or not your divorce was a result of infidelity, it is likely that you experienced emotional pain and hurt in the relationship during separation. Take the time to work on yourself and explore the places where that pain emanates.
Many individuals choose to engage in divorce counseling or support groups; either or both of these can assist a person in discovering the depth of the pain and hurt experienced and provide a variety of perspectives from which to look. Though it may feel at first that the pain will not go away, with the right encouragement and pursuit of forgiveness and healing, you may be surprised at how easily you can pick up your life and move forward.
Watch this video to understand if you are ready to date after your divorce.
Have you taken some time for yourself?
Before stepping into the realm of seeking another's affection, consider this. Have you given enough time for yourself to heal and explore what you want in your journey?
Have you taken time to pamper and spoil yourself, time to rejuvenate and relax? Think of your needs – while this may sound selfish, it requires two people to create a lasting and happy relationship.
If one person does not rely on others to fill that void, any relationship will be difficult and full of hardships. Take the time to gather yourself again before pursuing love and affection. You will find it much easier to engage with like-minded people if your mind and heart are healthy.
Is dating someone right now what you truly want? Are you looking for something long-term or just a quick fix to feel temporarily satisfied? While these may seem silly questions, they are important ones to ask yourself.
Dating means opening up your heart and mind to another person, perhaps even several! Being ready to date again does not come with a timestamp or a seal of approval. It is a decision you only must make. Only you know when you will truly be ready to let another person into your life romantically.
If that time is now, then go for it! Do not be afraid to take risks or be adventurous. And whether or not you are ready right now, make sure you have a list of qualities in mind. Do not waste time on those who do not measure up to your deepest desires in a significant other. Do not settle for "nice" when you desire "kind." Know yourself and your needs before pursuing someone else.
Above all, know the real you. There is never a perfect time to begin dating again. And despite what you may be told, it is never too soon or too late. The timing is yours to choose. Have your heart and your mind in the right place, and you cannot go wrong! There may be a few expected bumps along the way, but if you stay true to yourself, there is no bump too big to overcome.
Dating life will not be perfect, but seek the encouragement of those who know you best. Ask for their wisdom (not their opinions!), and learn to listen to your instincts yet again. The marriage that ended does not have to project onto the life moving forward – it is a time to be happy and rejoice in a newfound love for yourself and your worth!
How to start dating after divorce?
Dating after divorce for a woman or man can be difficult. How to date after divorce?
When you have just split with your partner, it is important to understand how to start dating after divorce.
You could want to meet people organically. You can go out with your friends and strike up a conversation with someone you find interesting. Meanwhile, you could also go back to the dating game via dating apps and sites. With technology, the world has become a small place.
15 tips to start dating after divorce
If you think you want to start dating casually, or even seriously, after divorce, here are some divorced dating tips that can help you get back in the game.
Wait till things are finalized
If your divorce is still underway, it is advisable to not start dating before things are completely finalized. This could lead to a lot of stress for you and your ex-partner, and even the new person joining the equation.
Know why you are dating again
Make sure you know what you want when you set out to date again. If you are not sure about it, you could end up hurting yourself or other people.
Set the right expectations
Dating after divorce for a man or woman comes with its challenges and expectations. When you set out to date again, make sure you set the right expectations. Your new partner is not obligated to save you or fix you. Make sure you do that on your own before entering the dating scene.
Be honest about your past
Make sure your new partner or partners know about your past. You do not have to mention it first, but make sure you mention it to them, so they do not feel cheated later.
Related Reading: 

Should You Tell Your Partner Everything About Your Past or Not?
How to move on after divorce?
When it comes to dating after a divorce, go slow. Do not step into something too serious, too soon. Take your time to figure things out.
When you get out of a marriage or relationship, it becomes very important to prioritize yourself and be true to yourself. Do not make big compromises for someone new in your life unless you know what you are headed into.
Related Reading: 

10 Ways to Know Your Self-worth in a Relationship
Do your research for online dating
Knowing how they work if you are looking for dates on dating apps. Read about them, ask your friends and decide which one works the best for you. While some online dating apps and sites are about casual dating and seeing where it goes, others may be for more serious relationships.
Do not bring your partner into the family too soon
Even if you start seeing someone very seriously and are in a relationship with them, take time to introduce them to the family, especially if you have kids. Children can have a hard time adjusting to a divorce and may need to be cared for if you are in a new relationship.
Stay on your track of growth
When you start dating after a divorce, try to stay on the right track of growth. Make sure it adds some value to your life and does not cause stress or trouble. If you see yourself going back to patterns, it may be important to respond differently from before.
When a marriage or relationship falls apart, it is only natural to question your judgment and choices. You may feel that you cannot trust yourself. However, it is important to believe in yourself and make decisions you can stand firmly on.
Related Reading: 

Learn How to Trust Yourself With These 3 Easy Tips
While it may seem weird to make a list before you start dating, it is important. Make a list of things you are okay with compromising and those that are absolute non-negotiables for you. This will help you pick the right partner.
Forget what you think your "type" is
Meanwhile, you should let go of the superficial idea of your "type". Your type does not necessarily determine things like love and relationships, and limiting yourself to that idea may not be a good start when you are dating after a divorce.
If you have been dealing with the trauma of the relationship ending and are still processing the grief, it may be a good idea to find and hire a good therapist.
While you must not enter the dating world with trust issues, it is important to watch out for red flags. Not everyone is a saint. Chances are, some people do not care much about hurting others.
Your gut knows what you are doing, and your experience can lead you better than anything else in life. Listen to your instincts and act on them to keep yourself happy and safe.
How long after divorce should you start dating?
How long should you wait to date after divorce?
When to date after divorce?
There is no specific answer to this question. However, it is recommended that you take a few months to figure yourself out and gather yourself after the divorce before you start dating again.
Taking some time off for yourself, taking time to recharge, and spending time with your close family and friends can help you understand if you are truly ready to start dating or not.
Key things to consider when dating after a divroce
How to start dating again after a divorce?
Dating after divorce can be tricky. You may not fully understand what to look out for.
If you are beginning to date after a divorce, apart from the dating tips above, you should consider a few important things. Read on to know more about the key things to consider when dating after a divorce.
Dos and don'ts of dating after a divorce
Here are a few dos and don'ts you should follow when dating after a divorce.
Do not try to hide your past.

Be careful of the people you meet.

Do not hide your dating from your kids for too long.

Be honest about

dating with your ex-partner

as well.

Trust your gut.
Conclusion
Dating after divorce can be difficult for most people. It is important to understand that you are not the only one feeling this way. Follow the tips shared for dating after divorce if you want to set out to find another partner.
Share this article on
Want to have a happier, healthier marriage?
If you feel disconnected or frustrated about the state of your marriage but want to avoid separation and/or divorce, the marriage.com course meant for married couples is an excellent resource to help you overcome the most challenging aspects of being married.
Learn More On This Topic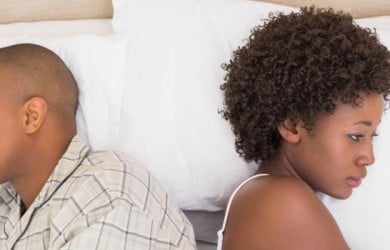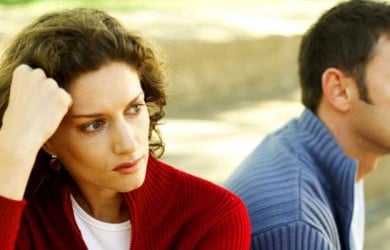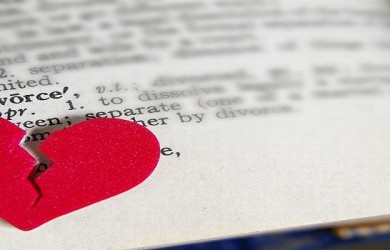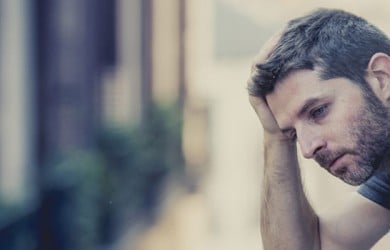 You May Also Like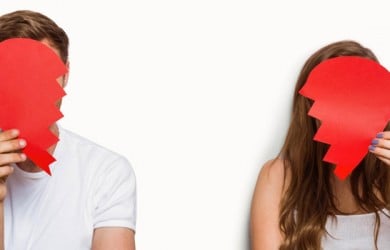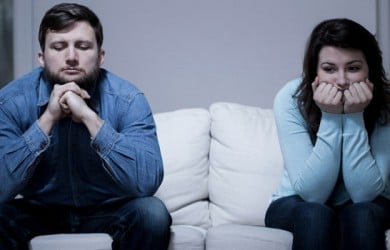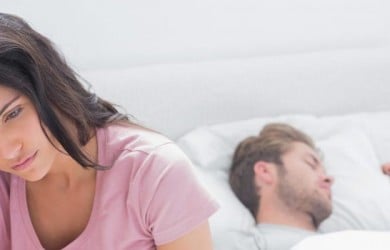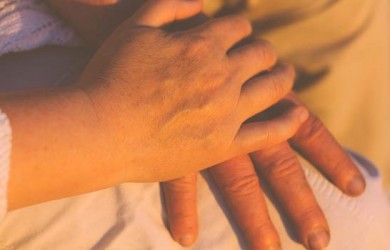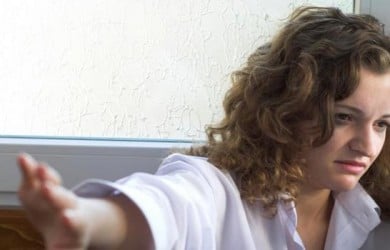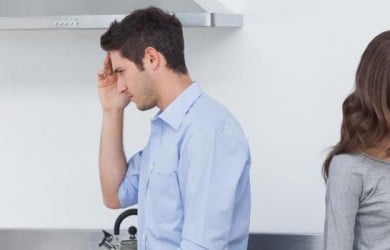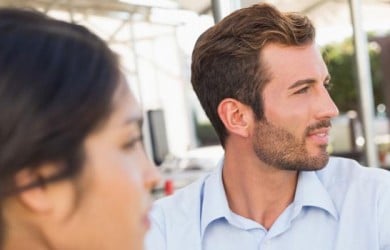 Popular Topics On Marriage Help