5 Alternatives to Divorce to Consider Before Ending Your Marriage
If you are contemplating ending your marriage, you should first consider alternatives to divorce. Before you choose any divorce option, look into various legal alternatives. There might be a way to achieve what you need without having to endure the divorce terror.
This article answers questions like how to avoid a divorce, and what are options other than divorce but before we go into specific alternatives to divorce, it is important to consider why should you give them a chance over a divorce.
Disadvantages of divorce
Divorce has its negative aspects of being cognizant of when deciding on the best option for you. Some of the divorce downsides are:
It probably doesn't seem that way right now because you are sick and tired and ready to clock out.
However, down the line, things that frustrate you now may become things you miss about them. In fact, according to a study, there are various factors that make divorced couples reconcile, like the hard work in the relationship seems worth it, etc.
If you change your mind later on, you might not be able to get back together regardless of how much you desire it. Therefore, before divorcing and ruining your chances of improving your marriage, you can consider other alternatives to divorce.
Dividing the assets, paying the lawyers, getting your own place, procuring separate insurance — the list goes on, and the costs go up. The expenses depend on many factors. No matter the degree of conscious navigations of divorce, you (strive to) achieve, the bottom line is you will end up losing money.
This might be a price you are willing to pay for your freedom, but it might not be as necessary as you think. Take a look at the alternatives to divorce, and perhaps you find a less costly one that gives you freedom as well.
Living standards decrease
Not only will the divorce be high-priced, but living situations and standards decrease post-divorce. Instead of one, there are two households with living expenses and only one income per household where there were two.
Divorce affects children and parent-child relationships
You may already know that kids whose parents divorced are more likely to suffer from anxiety, social problems, low school performance, depression, and substance abuse. Furthermore, studies show that the relationship between parent and child is affected by divorce, more so with the father.
This is not true for marriages that involve any form of verbal, emotional, or physical abuse. In this case, divorce is the alternative with a better prognosis for the child's mental health.
Divorce changes other important relationships
Divorce puts many personal relationships to the test, and not all will survive. Friends and family will have an opinion to share, surprise you with their comments or judgments. Many will feel they have to take sides.
This way, divorce often leads to the deterioration of relationships that seemed strong and unbreakable. Also, people who are divorcing often change and reinvent themselves, seeking a different social circle and support system.
Anyhow, you can consider alternatives so that there's no negative impact of divorce on your relationships.
Alternatives to divorce
A divorce takes an emotional and financial toll. However, it is not the only choice for couples seeking to start anew. Other alternatives to divorce include:
1. Counseling
A positive healthy divorce alternative is acknowledging and accepting the need for outside help. A solution to divorce could be saving your marriage through hard and dedicated work on the relationship.
If this has not been attempted, it can be worth trying. At least you will know you gave it your best before deciding to end things, and there will be no regrets.
Also, marriage counseling can be a predecessor to all other alternatives to divorce. It can set the stage and create a collaborative field, if not save the marriage.
Marriage counseling is part of the answer to how to separate from spouse amicably and on good terms. Understanding each other's perspectives can help with being civil to each other no matter what you end up deciding.
2. Separation
If you do not want to end your marriage, you choose the option of judicial separation.
The separation will not legally terminate your marriage but only release you from the obligation of living together. This type of physical separation generally does not impact the family's finances. Hence, property and financial accounts continue to be owned by both spouses.
Furthermore, separation in marriages can be a way to test the waters.
If you are wondering why to choose legal separation instead of divorce, there are reasons to consider it. It can help you decide if you want to remain separated without getting a divorce, take it a step further, and file the motion to end the marriage or try to reconcile.
For many couples, trial separation helps them see if they can live apart or they would like to reinvest in the marriage. Separating and divorce don't have to go hand in hand. Separation can be the answer to how to prevent divorce from happening.
3. Mediation
If you are ready to call it quits, but looking to keep the legal fees to a minimum, you can opt for mediation as an alternative to divorce. In mediation, a neutral party assists the spouses in agreeing to different aspects of separation, including the property division, financial support, and custody.
Mediation can protect you both from years of courtroom drama and sky-high expenses.
However, it is for couples who are ready to do their due diligence, be as transparent and respectful as possible. Typically, once an agreement is reached, a lawyer is brought in to look it over before signing and making it legally binding.
4. Collaborative Divorce
Collaborative divorce is, similar to mediation and is a less time and money-consuming option. It entails couples working out an agreement without going to court (except in the end, to make their agreement legal and official).
Compared to traditional divorce, both spouses hire attorneys experienced in the collaborative divorce process. Each person involved needs to sign an agreement that requires lawyers involved in the case to withdraw if a settlement is not made and/or if litigation is threatened.
In this instance, both spouses need to find new attorneys, and the process starts again. This solution to divorce, when successfully performed, can save valuable time & money, and lessen the emotional toll.
5. Conscious uncoupling
If you are willing to consider lifestyle alternatives to divorce, you should familiarize yourself with the framework of conscious uncoupling. Although not legally binding, this process helps keep the peace and dissolve the union with minimal scarring.
Conscious uncoupling resembles therapy and aims to decrease emotional fallout for the partners and their children, making sure the family works through a difficult thing like a divorce without destroying the bonds in the process.
Conscious uncoupling can stand alone as one of the alternatives to divorce, or be a part of other divorce solutions. It offers a framework to spouses of supporting and respecting each other while going through physical separation, legal separation, or divorce.
Takeaway
When you start thinking about ending your marriage, consider the downsides and potential alternative divorce solutions. Although having freedom from your spouse may seem at that moment like the most important thing, the negative aspects of divorce can make you reconsider.
When you think about the cost, impact it has on kids, your relationship with them, and your relationships with other significant people in your life, alternatives to divorce become more appealing.
Before you make the final cut, think if counseling could be helpful. Although you might not reconcile, counseling will make steps that come next more bearable for both of you.
Other alternatives, such as mediation, legal separation, and collaborative divorce, have been a choice to many since they cut down on the time, money, and energy consumed compared to divorce.
Ending a long-term relationship is never easy, but you can choose an easier alternative to divorce to protect yourself and your family from any pain you can.
Share this article on
Want to have a happier, healthier marriage?
If you feel disconnected or frustrated about the state of your marriage but want to avoid separation and/or divorce, the marriage.com course meant for married couples is an excellent resource to help you overcome the most challenging aspects of being married.
You May Also Like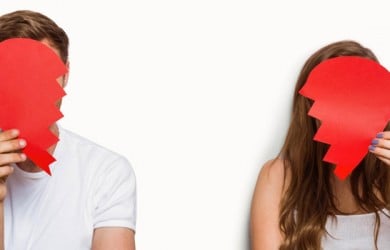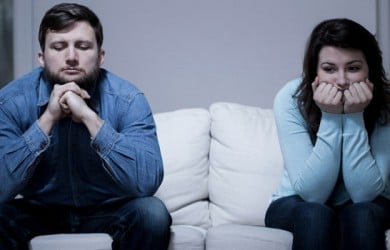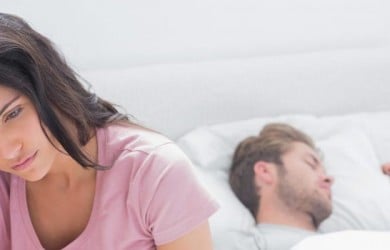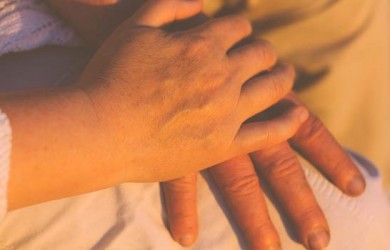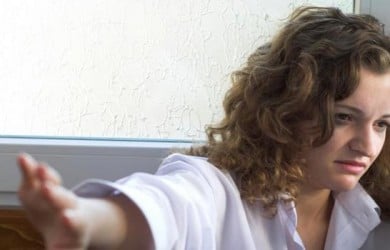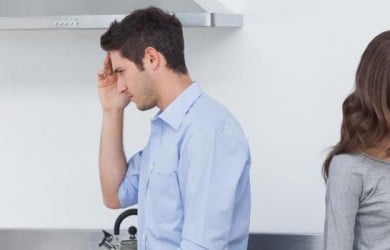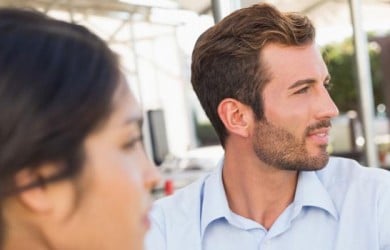 Popular Topics On Marriage Help