How to Find the Right Marriage and Family Therapist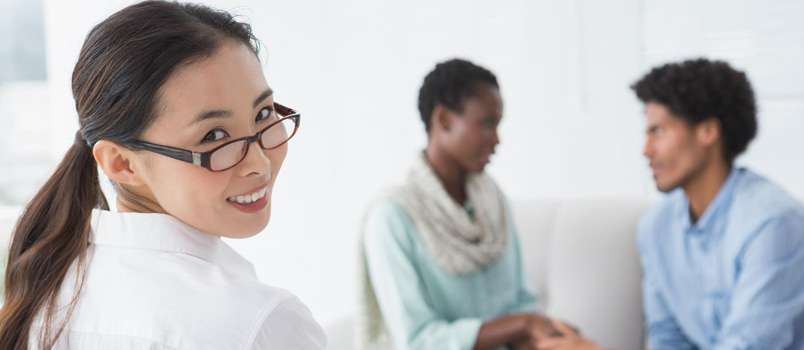 Marriage and family therapists do not throw ideas at struggling families "willy-nilly." Instead, these gifted and caring professionals bring tremendous skills and experience to the table in their attempts to help families work through some of the most trying seasons of their lives.
If you reach a point in your married life that demands acute and perhaps long-term intervention from a counselor, seek a provider with appropriate credentialing and experience.
Therapist's credentials
Family therapy practitioners come from a wide range of professional backgrounds, but are typically qualified and licensed to provide appropriate support for families. In the United States, Marriage and Family Therapists typically have a master's degree. Generally, a Masters in Art or a Masters in Science in family therapy, psychology, or social work is appropriate academic credentialing for the family therapist.
After graduation, prospective MFTs work as interns under the supervision of a licensed professional and are subject to substantive peer review. Generally, even the best credentialed MFTs are not able to place a shingle on the wall and begin private therapy until they have passed the rigors of internship and peer review.
What to look for in a therapist
While advanced degrees are an important facet of successful work as a therapist, most consumers should be more interested in obtaining the services of someone with substantial experience in the field.
As the breadth and depth of family issues is quite beyond our imagination, families should always seek a practitioner with ample experience in a wide-range of issues like abuse, addiction, infidelity, behavioral interventions and the like. It is always helpful to look for a practitioner that has a family of his or her own.
Why would you ever want to retain the services of a person who cannot fully empathize with the issues being faced by your family? If a practitioner has no pragmatic experience in raising a family or maintaining a relationship, I fear that his or her usefulness is quite limited.
Final thoughts
All things being equal, prioritize experience over credentials. It is best to seek the provider who exhibits the most robust engagement with the issues faced by relationships and families.
Want to have a happier, healthier marriage?
If you feel disconnected or frustrated about the state of your marriage but want to avoid separation and/or divorce, the marriage.com course meant for married couples is an excellent resource to help you overcome the most challenging aspects of being married.