How to Make a Second Marriage Last: 10 Counseling Tips
We all usually want someone special in our life. Some of us are lucky enough to find this individual early in life and even get married.
But, we may realize later that we no longer find happiness in this person and eventually divorce the person due to various dissatisfactions and negativity. However, this does not end your love life.
After a divorce from the first marriage, you may find a loving partner and be willing to tie the knot again. Learning how to make a second marriage last can be necessary at this point.
You may have to be extra careful and actively work towards making things better in this marriage.
Read this article to figure out some key second marriage counseling tips that can help you create a healthy foundation for your second marriage.
How to make a second marriage work
Second marriage is often seen as a second chance at happiness, a chance that we all deserve.
However, it would help if you were extra cautious to keep this newly found relationship from falling to the same fate again. Some people are skeptical about the whole idea of tying the knot for the second time.
Counseling for second marriage can help you regain your lost self-confidence and faith in the institution of marriage. It can give you the chance of saving a second marriage before it starts.
Check out some second marriage tips that can help create a healthy and loving environment for your marriage.
5 challenges that second marriages face
Second marriages present many possibilities, but they also come with various second marriage problems that a couple should try to tackle together.
Some of the problems that can come up when looking at second marriage problems and how to handle them:
The emotional baggage of the past

The relationship with the ex-spouse

The children

The finances

The fear of commitment
Read more about the challenges to second marriage success to know aspects on which you and your partner can work hard together.
10 counseling tips on how to make a second marriage work
A second marriage can be a beautiful chance to build a life together with someone you love deeply. It can give you another chance at finding a lifelong love who shares their life with you.
A great way to help you is to try these counseling tips for saving your second marriage
1. Work hard to make things last
The divorce rate for remarriage has been found to be higher than that of the first marriage.
Statistics show us that about 50% of all first marriages, whereas 67% of all second marriages tend to end up in divorce. This figure has been found to only increase with the number of marriages.
This means each partner needs extra effort to maintain their relationship. Counseling for second marriage will teach you the two most important things you could do are:
2. Learn from past mistakes
If you realize there were a few things on your side that had contributed to destroying your first marriage, you need to make sure that you address them and figure out your weaknesses before entering a new relationship.
Make sure you learn from your mistakes because repeating the same mistakes would only lead to the same dreadful result.
Related Reading: 

15 Steps on How to Forgive Your Spouse for Past Mistakes
3. Understand that everyone has baggage
People often tend to bring unhealthy relationship patterns, mistrusts, and other damaging habits into their new relationships.
This sabotages your second marriage and brings you back to the same fights and arguments that prevailed in your first marriage.
Related Reading: 

Emotional Baggage – Types, Signs and How to Deal With It
4. Communicate better
Communication is the key to everything.
You should be able to talk to your partner about anything and everything without hesitation.
To make sure your second marriage is successful, no matter what underwent your past marriage and your baggage, you need to be able to speak and listen to your partner productively.
Moreover, before committing to your second marriage, make sure that you know each other fairly well, which is an important second marriage success tip.
The feeling of being loved usually drives second marriages. Therefore, ensure that you are ready for a new relationship before you wonder how you ended up in this emotional place.
5. Be vulnerable
Being vulnerable means expressing your innermost thoughts, feelings, and wishes and being completely exposed to your partner.
Vulnerability in a relationship is a great way to promote trust and intimacy between the couple. Trust is often one of the most important ingredients of a happy marriage.
Once you and your partner can share all feelings, you are set to steer your relationship towards success.
6. Discuss the reasons for divorce
The number one cause of divorce, particularly in a second marriage, is found to be money, and family follows this. Make sure you cover all money and family-related issues thoroughly before getting married.
You can also use this moment to discuss your failed marriage and what it has taught you.
7. Try to avoid a financial crisis
Discussing finances can be one of the second marriage tips that can be difficult to follow, but it is often essential.
Research shows that financial problems significantly contribute to relationship dissatisfaction and second marriage problems.
Money issues can cause serious problems, as the financial crisis can lead to stress and increased fights between the couple. Both of you need to be on the same page about each other's money mindset and about debt, saving, spending, etc.
Related Reading: How to Deal with Financial Stress in Marriage Without Losing Your Mind
8. Embrace the role of being a step-parent
It is important that you accept your partner's children as your own.
Instead of trying to replace their mother/father, try to pick up the role of an adult friend the children see as a mentor, supporter, and disciplinarian.
Related Reading: 

15 Common Step Parenting Problems and How to Cope
Watch this video to learn more about parenting styles and their effect on children:

9. Focus on healthy conflict resolution
Wondering how to make a second marriage work? Try focusing on your conflict resolution style.
Conflicts and disagreements are a natural part of most marriages and this should not alarm any couple. However, what matters is how the couple resolves their problems.
A healthy conflict resolution style between a couple can help address the problems instead of aggravating things further. They can rely on honest communication and an openness to change negative habits.
You can also take Marriage.com's Save My Marriage Course to learn some healthy ways to resolve conflicts within your marriage.
10. Address the red flags
Second marriage advice that counselors would approve of is the clarity to see and accept the red flags that they may see in a partner or the relationship that they are in.
Some of these might be things that can be rectified over time, while others might indicate that the relationship is going through various issues.
Some commonly asked questions
Second marriage can be a sign of hope, but it can also bring with it an overwhelming amount of fear about the future. Your past might make you question things and fear your approach to marriage itself.
What causes second marriage failure?
The reasons for the failure of second marriages can be many, but one of the key reasons is the unresolved baggage that the partners carry from their failed past relationships. The fear, insecurities and pain of the past can haunt their second marriage as well.
How likely is it that a second marriage lasts?
In the United States, census results show that more than half of people who get into their second marriage end up getting divorced.
Final takeaway
Second marriage can seem daunting as you have already been through a divorce. You may fear committing to someone or doubt your ability to stay married.
An important tip in counseling for second marriage is to lead your second marriage towards success and develop a culture of appreciation, love, and respect in your home.
Using all of the counseling tips mentioned above, you can ensure that your new relationship stays far from demise.
Share this article on
Want to have a happier, healthier marriage?
If you feel disconnected or frustrated about the state of your marriage but want to avoid separation and/or divorce, the marriage.com course meant for married couples is an excellent resource to help you overcome the most challenging aspects of being married.
You May Also Like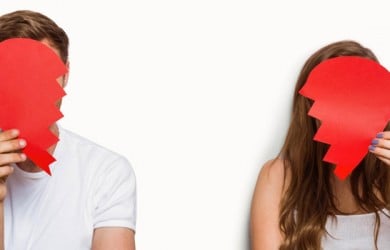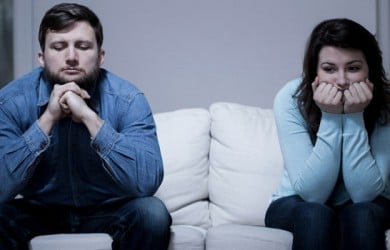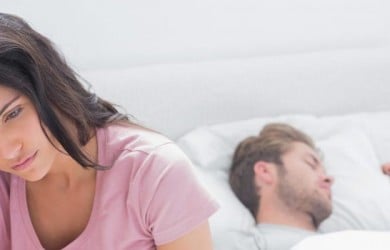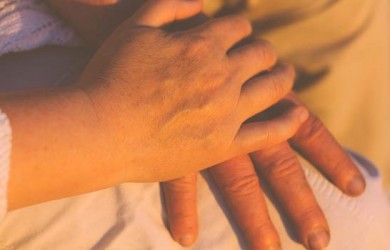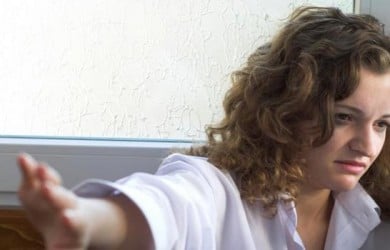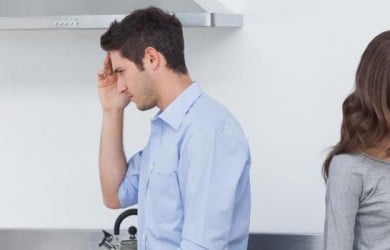 Recent Articles
Popular Topics On Marriage Help