15 Common Step Parenting Problems and How to Cope
A step-parent comes into a child's life initially as someone desiring to grow into a caring adult figure for the child. Some attempt to push their way into a step-parenting role that the kids weren't ready for and another act as more in a friend capacity.
The bond will need some time to develop and do so naturally and gradually. Kids are intuitive in realizing when someone is inauthentic or disingenuous with them.
It is possible to establish a close connection with stepchildren, albeit you'll need to understand that it won't be quite the same as their birth parents' bond, and that's okay.
What is step parenting?
Step-parenting is like being a parent, and yet there is no sort of clear-cut authority to discipline or directives to determine that authority for sure, or for that matter, you don't have any rights.
Despite the feelings you might develop for the child, it ultimately comes down to the fact that they don't technically belong to you.
There is no step-parenting guide to show you how to avoid offending the child's other parent or ensure that you don't overstep your boundaries. Instead, keep all relationships positive to serve as a good role model.
Ladies specifically can learn their roles better as stepmoms in the podcast "Essential Stepmoms," which teaches boundaries and basic techniques that can guide your step-parenting choices.
Related Reading: 

7 Effective Step Parenting Tips

 
Things step parents should never do
Parenting comes with challenges, but parenting stepchildren brings another set of struggles. When you walk into an already established family and attempt to blend in with pushback from the children who are also trying to adapt, it's tough to figure out how to do everything right.
While the path needs to be slow and gradual, there will be roadblocks, resistance from kids, step-parent rights and wrongs. Step-parents overstepping boundaries won't be well received.
Step-parents' responsibilities are to follow the rules of step-parenting, which includes things a step-parent should never do to stir up problems in the family.
1. Never speak ill of the ex-spouse.
Any feelings, opinions, or emotions you have towards the other parent need to remain mute as far as the child is concerned. The kid needs to know they are free to love both parents without fear of judgment or repercussions.
Genuinely, it's not your place to become involved in interactions between the exes.
2. Discipline is up to the "parents"
While the term "parent" is truly out of place in the work step-parent since parenting is up to the child's parents, it is up to you to set the rules for your specific household.
The idea is to be positive in your approach to encourage the ideal relationship with the child, working together with your spouse to enforce the house rules.
Related Reading: 

A Parents Advice on How to Discipline Your Child
3. Don't act in the role of a "replacement"
Learning how to be a good step-parent involves respecting the ex-spouse and not acting as a replacement.
You want to approach step parenting in the right way, so everyone feels secure and in no way threatened by the change. That means maintaining a step-parent's role as a mentor, support system, caring person to talk to.
4. Avoid playing favorites
Step-parents who have kids of their own need to avoid playing favorites between the biological kids and their own. While you'll always feel a special connection towards your own kids, there's no reason to throw it in your stepchildren's faces.
They already know. Making it more obvious can cause more step-parenting problems and make the kids dislike each other.
5. Don't create unrealistic expectations
When you married, that didn't automatically mean the children would gather around and be happy. That shouldn't be the anticipation. The feelings will come over time, but it could take a while.
It's a matter of simply being patient and allowing them to develop. However, the expectation everyone should have is that the kids treat you with the same respect and kindness as any friend coming into the family. As a parent, manners should be taught to your children from a very young age.
Why makes step parenting so hard
Step-parenting is tricky because the person is coming into an already established family with a dynamic in place. There are rules, traditions, routines that no one wants another person to come in and change all that the kids are used to.
Many children are afraid that will happen, and often, some of that has to change to fit the new person in. There might be a move to a new home, likely different house rules, and a routine for possibly changing schools.
Some traditions might stay the same, but some will need to change to accommodate the step-parent's side of the family. It will be a whole new dynamic. That makes the step-parent the least favored person for a while.
The step-parent needs to take these steps as slowly as possible or find ways to compromise so the children feel included and begin to develop a connection.
Related Reading: 

Parenting Is Hard – 6 Signs You're Doing Ok as a Mum
15 most common step parenting problems
Step-parenting is probably one of the most challenging roles in a family. When struggling with step-parenting, there are few places to go for step parenting advice. You can reach out to a spouse, but many times that's difficult because, being their kids, they will have limited guidance.
Even research has found that much of the studies on families have been done on traditional family systems, so there is little formal understanding about step-parenting.
In reality, it's better to seek a support system of peers having the same issues. Perhaps, look into classes on the topic or workshops or even research the subject for educational literature to see how to handle the situation in a positive, healthy way.
Let's look over some of the more common step parenting problems.
Related Reading: 

4 Step Parenting Books That Will Make the Difference
1. Understanding and following boundaries
Boundaries for step-parenting and those for the biological family are unique. The step-parent needs to understand those differences and learn how to follow these. The problem is they can change in the blink of an eye.
Some boundaries are specific to the ex, some for your spouse, and some for the kid. You won't know until you cross these that you have. By the time you learn, the rules will change. It's tough, but communication is vital in attempting to keep up.
Related Reading: 

Boundaries in Blended Families
2. Decisions are for the parents
Step-parent struggles involve not stepping in when decisions are to be made. You want so badly to provide step-parenting help, but that help is not solicited because the parents have to make the decisions regarding the children.
3. Many people don't see you in a parental role
When contemplating what is step-parenting, most people don't view the role in any way as a parent.
Even if you have your own children, the stepchildren that come into your life ultimately see you more in a mentor capacity or friend until maybe further down the road. It just takes a bit of time and nurturing.
4. Diminished as a component of the family
Parenting stepchildren almost always means that you're diminished as part of the family until things begin to connect. If there are traditions or routines, you're almost always excluded or brushed to the side because there's no place that you fit. Eventually, there will be a new or revised dynamic that's all-inclusive.
5. Resistance is the initial response
Step-parenting relationships with the kids are often hesitant. The children don't want to betray the other parent, so they resist this new person, unsure how to react.
It's also difficult for you because you haven't developed the unconditional love a "parent" has for children. It's a learning curve and will take each of you growing together to figure it all out.
6. The parent stays in the background
While you're out there struggling with step-parenting, usually, a spouse will stay in the background and let the issues work themselves out. That is something a step-parent needs to disallow. Pull your spouse out and make the mate stand with you as a team in dealing with the problems together.
7. Forcing the relationships
Step-parenting can go off-kilter sometimes, with the step-parent attempting to force the relationship with a child. That can result in defiance on the child's part, with them moving further away and taking longer to come back around. It's essential to let it grow at a natural pace.
Related Reading: 

15 Signs You Are Forcing Yourself to Love Someone
8. Time and patience
In that same vein, if you approach the kids initially with the idea that you don't want to replace their other parent, simply be there if they need an extra ear or maybe a mentor anytime and then back off, you would be surprised at how they slowly make their way to you.
With you not interacting but, instead, giving them space, it makes them curious.
9. Age will play a factor
Step-parenting will prove the most challenging with kids within their teenage years. That doesn't mean all teenagers will be rejected. Any child might be very willing, depending on the circumstances. Again, it just depends on the situation.
10. What are those circumstances
As mentioned, the circumstances will play a massive part in how the kids react to you. If the other parent were to have died or if there was a divorce, it could go either way.
A young child might be ready for another parent, while a teenager might not want a replacement or even vice versa. It depends on the kid.
Related Reading: 

How to Deal with Step-parent Jealousy
11. There is often blame
Sometimes with newly-remarried parents, there is blame if it means their parents were divorced. Of course, the step-parent will receive the worst treatment over the parent, making step-parenting that much more difficult.
Tips for step-parents in this type of situation is to convince the parent to get counseling for the child to work through the divorce first and foremost.
12. How you come in will make the determination
If you come in like a lion, in the beginning, it will make a wrong impression on the child. The best approach is to be non-intrusive in the home and calm and peaceful with your spouse. That approach will have the best impact on the kid and start the relationship on a positive note.
13. Understanding of your partner's bond
You must understand your partner's bond with their kids as a mate.
It will be more profound than the two of you, and that's how it should be. When your partner is defensive for the children, that should be something you can appreciate, especially if you have kids.
14. Discipline is not a three-person job
Parents generally have differing views on discipline, but it can be a disaster when adding step parenting into that equation.
Of course, the parents are ideally the primary decision-makers on how the kids will be disciplined. Still, step-parenting advice should be considered since the children are part of your household.
To under better what your role is as a step-parent, watch this video:
15. Arguments will ensue
In attempting to figure out your step parenting duties, arguments will ensue with your spouse, especially where disciplining the children is concerned. That's mainly because your spouse is also dealing with an ex-partner, arguing that the step-parent has no say in these issues.
Your mate is dealing with a great deal of pressure from both sides, putting your partner in a challenging situation. As a rule, the parents will do the parenting with the step-parent watching from the sidelines.
There will be rules imposed by the kid's parent in the new household, but the step-parent has no fundamental "parenting" duties.
Related Reading: 

What Is the Best Step Parent Advice and No-no's?
How to set boundaries with step parents
A household that comes together to create a new family dynamic needs to include this person's boundaries. It's also a good idea to allow children of an older age to step in and help create new boundaries since this new dynamic exists.
The parents' rules need to be discussed for young kids, so the step-parent understands what the kids are used to for younger children. In this way, the step-parent is aware, and those rules can be followed.
But, an ex needs to consider adding rules for the kids with the new family.
Now that the household belongs to everyone, there might be some guidelines that the step-parent would request that should be considered, but only after the kids become used to a new person in their life.
Adjustment takes significant time, and a step-parent needs to be understanding and patient while that happens. The kids should also try to understand that this person is new, and the parent should explain that in kid terms.
The priority is to ensure respect in the household and balance, so no one feels imposed upon, and all needs are satisfied.
There will always be rough patches, but communication is the key to working through problems. Marriage and Family Therapist Ron L. Deal, in his book 'Prepare to Blend,' focuses on how to work on that family dynamic while engaged moving forward into the wedding.
When you can discuss these as a family, everyone will feel heard, and the issues can be resolved.
Final thoughts
Step-parenting is not for the faint of heart. It takes considerable strength to enter into a dynamic already established. That doesn't mean it's impossible or that you can't bring the kids around to appreciate a new way. It simply means it could take considerable time and much patience.
There might be a need for the children to receive counseling to work through what's happening between the parents, whether a divorce or a death.
If that's not happening, it would undoubtedly be a strong suggestion. As the step-parent, it would be good to take a class or a workshop to gain some insight into handling the role better.
Maybe even reach out to peers who have already become comfortable in their role and discuss their journey to that point. It might be uphill all the way, but it is worth it.
Share this article on
Want to have a happier, healthier marriage?
If you feel disconnected or frustrated about the state of your marriage but want to avoid separation and/or divorce, the marriage.com course meant for married couples is an excellent resource to help you overcome the most challenging aspects of being married.
More On This Topic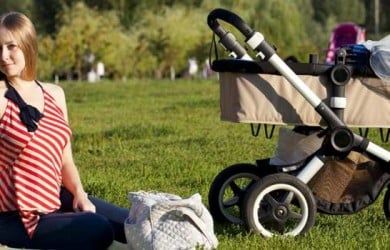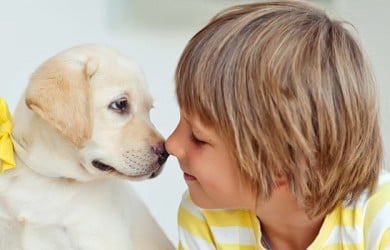 You May Also Like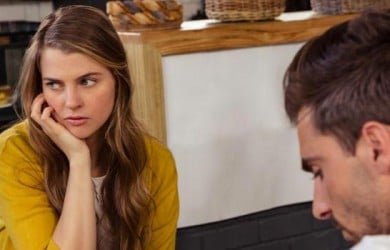 Popular Topics On Married Life