Testing a Trial Separation: How To Tell Your Husband
Telling your husband you would like a trial separation is a difficult moment to manage. But with some preparatory work, you can make this a little less difficult. Here are some steps to follow as you move forward with this life-changing event, testing a trial separation-
Be sure- 100% sure
Having occasional thoughts about separating from your husband every once in a while is actually very normal. But if you are having these thoughts frequently, and moving towards a separation seems more and more like the right thing to do for you, this may be the correct path.
It is normal for couples to have conflict and it may not mean you need to take such drastic measures. Perhaps if you had a serious talk with your spouse about some of your concerns, it could end up being enough to fix the issues. However, if you've been down that road before and nothing has ever changed, it may be time to start preparing for the next step.
Prepare the landscape
Telling your spouse you'd like a trial separation is not something you want to blurt out in the heat of an argument. Prepare for this by asking your husband if you can sit down together to talk about some things that you'd like to address in the relationship. You will want to have the conversation in person, face to face, not over email or through a note left on the kitchen table. Also, consider the moment. If your husband has just lost his job or is going through a depression, you might want to consider waiting until things are more balanced for him. Do not, however, let his mental issues keep you hostage to a bad or abusive situation.
Be ready and prepared for his reaction
It is unlikely that your husband will be on board with this decision and you need to be ready for a show of sadness and even anger. It will be important that you remain calm and not engage in a conflict or negate whatever his is saying. "I understand why you might see things that way" is a good response to whatever he may say to you. This keeps the conversation as civil as possible and allows you to advance rather than get caught up in defending yourself or accusing him of various faults.
Be clear about your hopes and fears that are part of separating
Be calm, kind and neutral when delivering this news about testing a trial separation. You want to be gently direct when leading to the conversation so that you can get to the point and make this as painless as possible. "I've been feeling disconnected from you for a while and I think it would do me good to take some time on my own. I'd like us to try a trial separation so we can both examine what we want out of this relationship." Let your husband know that this is not yet a divorce, but rather an opportunity to reflect on the marriage separately and away from conflict and fights.
Identify what you want from the trial separation
Write this down so that you both agree on how this sensitive time will be spent. Some items to consider for your list might include:
How to better resolve the problems you have been experiencing, or

How to construct a "good divorce" if you think your issues are irreconcilable

How much time you think the trial separation should last

If you are using this time to better your relationship, what are some of the criteria you'd like to establish as benchmarks, proving that the relationship is progressing?

What kind of contact with each other do you wish to have during your separation?

How to talk to your children about this

Will you be able to date other people during this time? (If you are planning on reconciling, this might not be a good idea.)

How will you manage your finances; who will pay for what during this time?
Don't let the trial separation drag on
Many couples decide on a "temporary" trial separation and still find themselves in this situation years later, neither getting back together nor filing for divorce. In the meantime, life advances and opportunities are missed for patching up the marriage or divorcing and starting a new life. Set a true end date for the trial separation and respect it. If on that date, things are just drifting along, it may be that neither of you wants to fight for the marriage and divorce should be seriously considered.
Your trial separation is a private matter
You may not wish to publicize this on your social media accounts. Telling those close to you is fine but be prepared to hear everyone's opinion on your marriage, and some of it will not be supportive. Be prepared to say to those people: "This is a private matter between my husband and myself, so I won't be sharing any details about the separation. I'd ask that you just support us both during this challenging time without giving me your opinion."
After you have the talk, have a place to go
It is likely that you will be the one leaving the family home if it is you who is initiating the separation. Make sure you have a safe and supportive place to go such as your parents' home, or a friend's, or a short-term rental.
Share this article on
Want to have a happier, healthier marriage?
If you feel disconnected or frustrated about the state of your marriage but want to avoid separation and/or divorce, the marriage.com course meant for married couples is an excellent resource to help you overcome the most challenging aspects of being married.
Learn More On This Topic
You May Also Like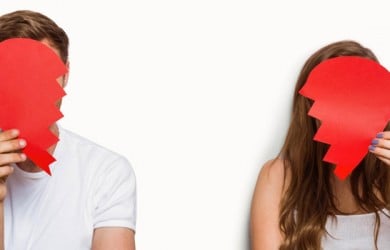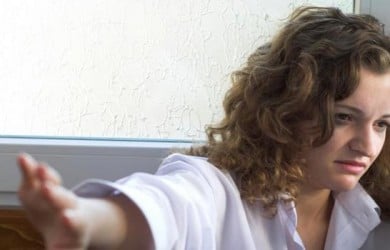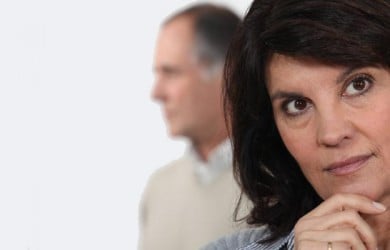 Popular Topics On Marriage Help