How to Deal When Separation Anxiety Becomes a Disorder
Saying goodbye is never easy, especially if you have to say it to your loved one whom you won't be seeing for a long time. But, sometimes separation anxiety takes a toll on you, despite knowing that your loved one will be back to you pretty soon.
Aristotle, who is the legendary Greek philosopher said it long ago that ''Man is by nature a social animal." So, we humans value friendship and relationship a lot in our lives. Being in the company of our friends and family gives us comfort and makes us feel safe and loved.
The company of our loved ones becomes habitual over a period of time and the mere thought of not having them in our lives can make us feel anxious. Even if we have to do away with them for a short while, we are forced to get out of our comfort zone, which hampers our peace and happiness to an extent.
Some degree of separation anxiety may be normal, especially in children. But when do you know if it's extreme enough that it is a disorder? First, let's talk about separation anxiety.
Separation anxiety in children
Separation anxiety in its basic form is fear or sadness that comes when someone you love is temporarily leaving where you are.
Separation anxiety in children usually happens when a very young baby cries a lot because of being separated from his or her mother.
It is natural for a young child to feel anxious when their parents say goodbye. In early childhood, tantrums, crying or clinginess are healthy reactions to separation. These symptoms define a normal stage of development.
Separation anxiety in children is very normal, especially during the baby stage and even in a young child up to age 4, according to psychologists. However, you can ease your child's separation anxiety by staying tolerant and by gently, but resolutely setting limits.
How to deal with separation anxiety in children
In most of the cases, this feeling usually goes away after a time, and the children typically grow out of those worries. Reassuring children and showing them you will return usually helps.
However, some kids crumble while dealing with separation anxiety even with a parent's best efforts. These children experience a recurrence or continuation of intense separation anxiety during their elementary school years or even beyond.
If separation anxiety is unreasonable enough to interfere with normal activities at school and home and in friendships and family, and lasts for months instead of a few days, it may be an indication of separation anxiety disorder.
How to get over separation anxiety disorder
It is disturbing to see our children in distress, so it becomes tempting for us to help our children avoid the things they are afraid of. However, that will augment your child's anxiety in the long term.
So, the best way is to help your child combat separation anxiety disorder by taking adequate measures to make them feel safer.
Provide an empathetic environment at home to make your child feel comfortable.
Be a good listener and respect your child's feelings. For a child who might be feeling isolated by their disorder, the feeling of being listened to can have a powerful healing effect.
Talk about their issues. It's healthy for children to talk about their feelings. By talking you can understand their issues and help them to come out of their fear.
Keep calm during separation. Children are more likely to stay calm if they see their parents calm and composed during separation.
Encourage your child to participate in activities. Encouraging your child to participate in healthy physical and social activities is a great way to ease their anxiety.
Praise your child's efforts. Praise your child lavishly even for their small accomplishments, like, going to bed without a fuss, smiling while saying a good-bye and staying happy at home or the day-care, while you are away for work.
Separation anxiety in adults
There can be separation anxiety symptoms in adults as well.
Anxiety and relationships have a deep connection. When romantic partners are separated for several days, typically emotional stress begins to develop.
Married couples tend to have trouble sleeping away from each other, and couples will look forward to talking, texting, Skyping, or other means of communication until they are reunited.
This type of adult separation anxiety is normal, say, psychologists, as most people wish to have the ones they love, close by and happen to depend on them in their daily lives.
Adults can get anxious even while separating from their pets. When people feel separation anxiety, they get nausea, sore throat, heartburn, or headaches.
Typically this type of separation anxiety that follows a significant other's absence, is normal and can be taken care of with some deliberate efforts.
When you are facing separation anxiety, try to shift your attention to doing something that you like, spend some time with other friends, watch a movie, or get busy doing some other things.
How to cope with separation anxiety in adults
How to deal with anxiety in relationships is a common problem that most of the grown-ups face. You could be facing separation anxiety from your boyfriend or separation anxiety from your spouse.
If separation anxiety occurs when anticipating a loved one will be gone in just a few minutes, then that could be a warning sign that the anxiety has reached a higher level.
Gauging the level of intensity is important, as those who have a disorder have much higher levels of anxiety over a separation. Also, if the anxiety doesn't go away when the loved one returns, then it is likely that the separation anxiety is now a disorder.
When relationship separation anxiety becomes a relationship anxiety disorder, it deserves attention and needs to be taken care of immediately.
If the anxiety of separation starts to inject itself into everyday life and affect daily thoughts and decisions, it's definitely time to talk to a doctor.
People can get over their separation anxiety to a considerable extent, through counseling or therapy and, in some instances, medications.
Share this article on
Want to have a happier, healthier marriage?
If you feel disconnected or frustrated about the state of your marriage but want to avoid separation and/or divorce, the marriage.com course meant for married couples is an excellent resource to help you overcome the most challenging aspects of being married.
Learn More On This Topic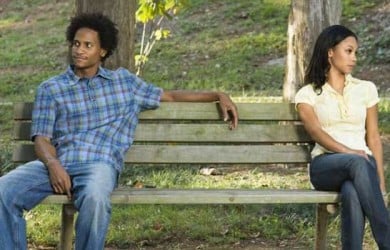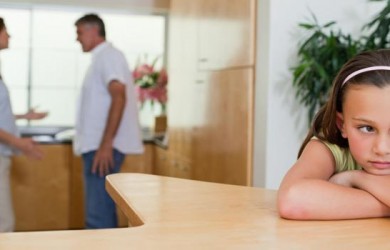 You May Also Like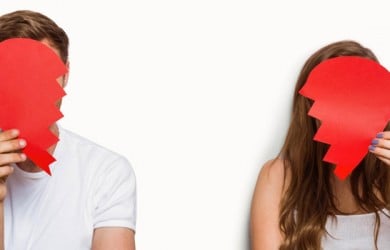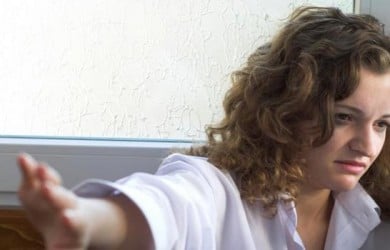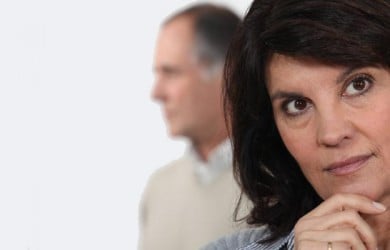 Popular Topics On Marriage Help