Navigating the Mines: How to Save a Marriage after Separation
Many partners, desperate for the relationship that's fallen down the slippery slope of indifference and malaise, wonder what they can do for saving a marriage after separation. Mostly this happens after a huge disagreement or a "deal-breaker."
Is it actually possible for real and lasting healing to turn the tide toward reunion in the aftermath of a painful separation in marriage? Also is it possible for separation to save marriage, or does it signal that the bitter end is very near?
Before we try to establish how to save your marriage after separation, let's ponder a moment at what is marriage separation? or what is relationship separation?
Separation in a marriage or marriage separation is a concept wherein spouses stop living with each other without getting a divorce. separation of husband and wife in a marriage does not necessarily mean that the couple would end up being divorced.
The process of separation in marriage can have different objectives, which in turn bifurcates separation into different types, such as trial separation, permanent separation, and legal separation.
Trial separation in relationship usually signifies that the couple is uncertain whether they want to amend their issues and get back together or they want to get a divorce. IN such a scenario, the couple lives separately and reflect on their feelings and choices.
A permanent separation, on the other hand, is where the couple has no intentions of reconciling their marriage but are not yet divorced.
A legal separation is very similar to getting divorced in terms of division of property, alimony, child support, and child custody. However, it is also different from a divorce as you can't legally remarry.
A path forward
If you are reading this piece because you seek to save your marriage after separation, prepare for an arduous but necessary journey. For starters, the partners must recognize that the separation will fix nothing on its own. In fact, the separation may deepen the strife.
Here's the thing… Many partners in a crisis that leads to separation think that the separation is the sole path toward settling the tension and enabling a new start. It's believed, "If we pull away from each other for a time, we will be able to enjoy some peace and quiet."
Unfortunately, however, the peace and quiet may begin to become more valuable to the estranged partners than reviving the marriage. When hurting couples are in idle waiting for the negative environment of the marriage to settle or magically change, real change is not happening.
The path forward, assuming it means the restoration of the marriage, means a literal engagement with the estranged partner. Are you willing and ready to do this?
A few ideas to consider
As most counselors, religious leaders, and sages worth their salt will tell you, there is no exhaustive list of marriage separation guidelines to be found in the supermarket of information that's available for one's perusing pleasure. However, a few simple guidelines are worth a try.
These ideas include:
1. Engaging in self-care
As lovely as a marriage sounds, it demands a certain amount of commitment, time, and sacrifice from the couple. Even though it does get easier over time as you get used to making compromises, marriage is a constant pledge for persistence and perseverance.
So, while maintaining your household chores, your job or career, and kids and family, engaging in self-care takes a backseat for many married couples. To build a secure life for your family you might have also compromised your own mental and physical health.
Be it improving yourself, or enhancing your relationship with your spouse, temporary separation in marriage presents an opportunity for couples to reconnect with themselves and not get caught up in their daily routines of compromises and sacrifices.
2. Seeking a counselor to help the partners communicate

Separation in marriage allows couples to gauge their relationship from different perspectives and find a way to understand their partner's point of view. In time they are able to come to an agreement through which they revise the expectations they have from one another.
Well honestly, that sounds quite straightforward. But, most of the time reality is far more tangled and torturous. Couples are hardly ever able to get out of the cycle of anger and resentment.
For every one step taken towards mending their relationship, they end up taking two steps towards tearing it.
Understanding your partners perspective is not an easy thing to do, and honestly many times you would get it wrong by a mile.
So consider this, what if there was someone out there who could guide the both of you to a place where you can constructively sort out your problems and learn new ways to complement and comprehend each other.
That is what counseling can do for you, seeking a counselor to help you through your issues is a great way of saving a marriage after separation.
3. Placing transparency at the forefront of the partnership

An essential aspect of any relationship or marriage is how honest, and open you can be with your partner. Being transparent about your feelings helps build a stronger, as it allows you to confide your deepest emotions in someone who would love you no matter what.
4. Rediscovering intimacy.
Intimacy is paramount for the survival of any marriage, be it emotional or physical intimacy. If your marriage is becoming stagnant and nothing seems to excite you anymore you really need to revamp and rediscover intimacy to help your marriage thrive.
When and if you are trying to understand how to rekindle a marriage after separation, take baby steps as you attempt to invigorate your relationship with life, intimacy, openness, and opportunity. Do not delay in beginning your fresh start.
Share this article on
Want to have a happier, healthier marriage?
If you feel disconnected or frustrated about the state of your marriage but want to avoid separation and/or divorce, the marriage.com course meant for married couples is an excellent resource to help you overcome the most challenging aspects of being married.
Learn More On This Topic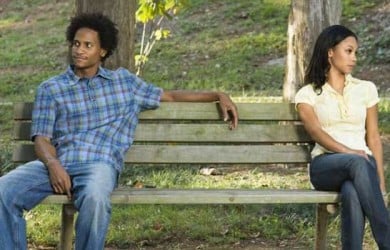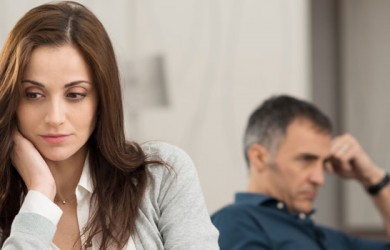 You May Also Like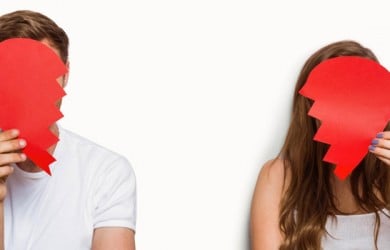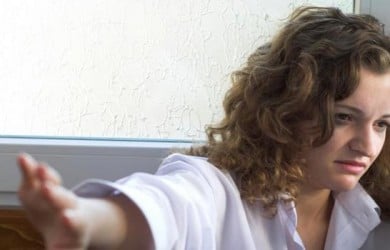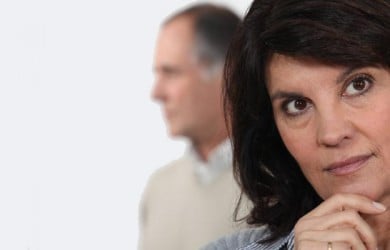 Popular Topics On Marriage Help