Top 5 Pieces of Marriage Separation Advice
Separating from the spouse, whether you are the one seeking it or you are at the receiving end, it is definitely not easy. It is physically as well as emotionally draining for both the partners.
There's so much to be done when you are getting separated. You have to make frequent visits to the attorney, spend oodles of money, and keep your words and emotions under check. It's too much to ask for during this tough time!
You might try to reach out to your friends or family members for marriage separation advice. But, by doing so, there's a possibility of receiving biased advice, which might not do you good in the long run.
During the marital separation, your mind must be bogged down with several questions. For example, 'how to handle the separation of marriage,' 'how long should a separation last,' 'how to separate from spouse while living together,' and many more.
This is the time when you need marriage separation advice, without any prejudice, and that helps you get out of the rut.
More importantly, the marriage separation advice should guide you on what not to do during a separation, and how to save marriage during separation.
How to deal with marriage separation
Among the best marriage separation advice available is to seek immediate and thorough marriage counseling after separation from a licensed therapist or a counselor.
Marriage counseling is an effective subtype of psychotherapy.
The intent of this type of counseling is to assist couples of all shapes and sizes to recognize and retool in the aftermath of conflicts and to promote healthy communication and improve the messiness of relationships.
Great marriage counseling, enables partners and individuals to make thoughtful decisions about enhancing the relationship or, if the situation requires, going separate ways.
Typically, marriage counseling is facilitated by licensed therapists who specialize in helping when the rough spots arrive. Equipped with graduate and postgraduate degrees, most therapists are credentialed by the American Association for Marriage and Family Therapy (AAMFT).
But, even if you opt for counseling, you can depend wholly on your counselor and expect them to perform some magic and free you from all worries. The extent to which a therapist can help you depends on your receptivity and will to get over the problems.
The more efforts you put from your end in the process of counseling, the better will be the results. So, here's given an essential piece of marriage separation advice.
You can bring these trial separation tips into practice, irrespective of you are undergoing therapy or not.
1. Homework
You cannot predict the end result of the separation. But, you can choose to do your homework thoroughly, so that you don't regret over not doing certain things when the time was right.
As a part of your homework, write down your common ground issues and the areas that continue to hurt and threaten the marriage. Share these with your partner.
Be prepared to receive their contributions, too. And, keep your mind ready to welcome any sort of criticism.
2. Express the contaminants to the relationship
What are the words and actions from your family of origin or early relationships that continue to nip at your current state of affairs?
Another piece of marriage separation advice is that both of you must vent it out. As said earlier, you can try penning down your emotions and everything that's bothering you deep down.
Nevertheless, there's a way to express the contaminants. You don't necessarily have to get hostile with your partner. You can try to use mild language and address your problems in a precise manner.
3. Tear down the emotional wall
What should you not do during separation?
The most critical marriage separation advice is you must avoid building strong emotional walls.
When we hurt deeply, we tend to build emotional walls that prevent us from truly engaging with those we love. We assume things that don't even exist, and this widens the gap in any relationship.
If you are serious about re-engaging with the love of your life, you need to examine the walls you have erected in front of your heart.
4. Speak from the heart
Here, the power of the "I feel" statement carries tremendous weight and opportunity. When speaking to your partner, be honest.
As a part of the essential marriage separation advice, remember that you don't have to gloss over the things. Talk about what hurts, and do not persuade yourself to say what you think he or she wants to hear.
These are the most important rules of separation in a marriage that can make or break your relationship.
5. Get to know each other… again
If you've been through some things individually or as a couple, it may be hard to engage in any sort of emotional and physical intimacy. It is important to try, though.
Talk. Go on a date. Travel. Cook together. Learn to enjoy each other once again. If you find it difficult to do any of it right away, take your time.
You can mutually decide on a cool-off period. If anyone of you needs to extend it further, don't force on anything. The more resilience you will show, the better are the chances of reconciliation.
If you are looking for some more help, it is a good idea to take up a marriage course from the comfort of your own home. It will enable you to get deeper insights into your problems and work on those at your pace.
Also Watch:
Share this article on
Want to have a happier, healthier marriage?
If you feel disconnected or frustrated about the state of your marriage but want to avoid separation and/or divorce, the marriage.com course meant for married couples is an excellent resource to help you overcome the most challenging aspects of being married.
You May Also Like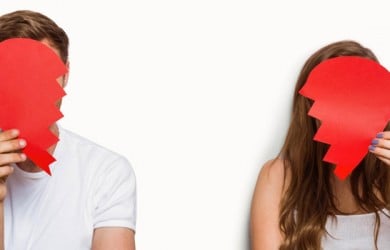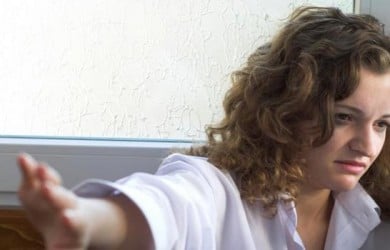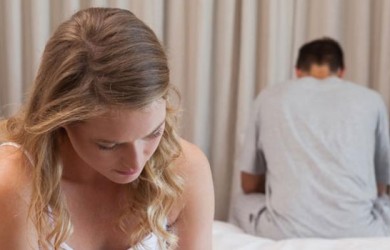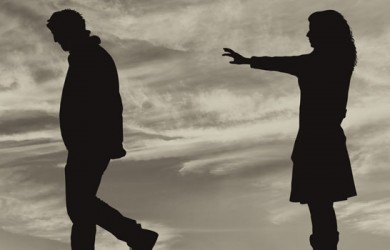 Popular Topics On Marriage Help