13 Tips on What to Do if You Dislike Your Spouse
I hate my spouse!
This isn't the regular statement you hear every day. However, a significant number of people are in some form of a love-hate relationship with their spouses. Living with difficult spouses isn't a walk in the park. Under these circumstances, however, knowing what to do if you dislike your spouse is important.
This article may be impactful as this conversation should have on your love and relationship lives. We will be dealing with pertinent matters like how to resolve issues with your spouse and practical insight on difficult spouses.
Is it normal to have hateful feelings for spouse?
This is one question many lovebirds have. Does hating one's spouse make them a heartless demon?
If you were asked whether you love your partner, you would most likely respond 'yes' without a bit of hesitation. However, regardless of how hard you try not to, there may be times in your relationship when you look at your spouse and all you can feel is an intense feeling of dislike.
This could be because they have done something that irritates or infuriates you. Research has shown that arguments and fights are common in healthy relationships. They may end up arguing up to seven times per day.
Under these circumstances (in the heat of anger), feeling irritated by your spouse isn't abnormal. However, it may cause concern if this feeling of dislike for them starts becoming intense and stretches out over a prolonged period.
In a nutshell, being irritated by your spouse (at some point in the relationship) isn't completely alien. However, if you feel an intense hatred that wouldn't go away for a long time, you may want to pause things and reassess the relationship.
Different types of difficult spouses
Before you learn what to do if you dislike your spouse, it is important to identify what makes you dislike them. If you have been harboring hateful feelings for your spouse, it could be because you are in a relationship with any of these types of difficult spouses.
1. A narcissist
The first thing you would notice about narcissistic spouses is that they never accept responsibility for any wrongdoing. They spend their days being egoistic, regardless of what they did and how badly they hurt you.
A narcissist would rather play down on your emotions than agree that they weren't the victim.
2. A disrespectful spouse
Nothing hurts worse than ending the day and coming back home to a spouse who doesn't respect you and isn't slow to despise you whenever they feel like it.
Related Reading: 

20 Signs of Disrespect in a Relationship and How to Deal With It
3. A spouse with dependency issues
On the one hand, some people are too clingy; they wouldn't give you any room to breathe. On the other hand, some spouses are too independent.
You would feel like you were in a relationship with a total stranger. You need to be in a relationship with a perfect blend of independence and dependence.
4. An unfaithful spouse
Research shows that infidelity remains one of the leading causes of bad marriages/relationship breakups in America. One of the most demanding challenges you may face is when you are in a relationship with someone who has infidelity issues. The effects on the relationship are beyond imaginable.
How do you live with difficult spouses?
Living with a spouse you hate is a bad experience and can't pass as anyone's definition of a good time.
It can lead to long-term effects that impact your mental and physical health. Also, it limits your chances of happiness and satisfaction from life.
However, if there are exact reasons why you still believe that you should carry on with the relationship (even though you dislike your spouse), knowing what to do if you dislike your spouse is important.
You can try to cope with the situation using coping methods that work for you or find ways to change the situation for the better. But if these don't work out for you, you can consider a separation that will give you both time to think and reflect.
10 ways to deal with hateful feelings for spouse
In this section, we will discuss what to do if you dislike your spouse. Leaving the situation unaddressed or being in denial won't solve things. It may even make things between you and your spouse worse.
Here are some tips that can help you improve the situation with patience, kindness and consideration:
1. Honest conversations with yourself
This is one of the first things to do if you dislike your spouse.
Times when you can't stop hating your spouse are usually defining moments for your relationship. This is because you have gotten to that place where you are standing at the edge of a cliff, and the following action you take can literally shift the course of your relationship and family.
When doing this exercise, you must critically analyze what you are feeling and its reasons. If you can't be honest with yourself about what's going on, trying to cope may be an exercise that would end in futility.
2. Decide whether the relationship is worth it
This is also one of the things you should take out some time to do when you are having that moment of introspection with yourself.
When you are trying to figure out what to do if you dislike your spouse, you need to reassess whether the relationship is worth trying to cope with or if the best course of action would be to call it quits.
When you have decided what makes the relationship worth the inner turmoil you are currently dealing with, it would be easier to stick things through and make the relationship work.
3. Don't let your ill feelings spill over
It is one thing to feel as though you resent your spouse and another thing to let your ill feelings toward them reach a boiling point. If your feelings ever get to a boiling point, you may end up doing some things that you wouldn't be proud of later.
If this means that you should take a break from the relationship (like, get away from your partner), do it immediately. When learning what to do if you dislike your spouse, it is better to walk away for a bit instead of lashing out.
4. Bring them up to speed
Saying, "I just wanted to let you know that I hate you," with a poker face won't cut it when you are trying to figure out what to do if you dislike your spouse. This is why you would have to choose your words carefully as you share things with your spouse.
If they have already started sensing something off with the relationship, this could be a relief because it lets them understand what is going wrong in the relationship. Then again, lead the conversation by telling them the exact things you have identified that put you off.
Then close by letting them know that you are open to fixing things and working on the relationship (if you have chosen that it is the best course of action for you). This is one of the first things you must do if you dislike your spouse.
5. Focus on rekindling the relationship
Notwithstanding how bad things have gotten, there was a time you loved and had so much fun with your spouse. This is a great time to return all those fun activities you used to engage in at the time.
When the relationship is rekindled, your feelings of resentment will reduce. That is why it is crucial to try this when learning what to do if you dislike your spouse.
Related Reading

: 

How to Rekindle Romance in Your Relationship: 15 Ways
Watch this video to bring back the Honeymoon phase into your relationship.
6. Focus on the positives
So, you have decided that the relationship is worth a shot, right? Then stop doubting and consider this a great time to make sure that you give it your all.
When you have decided that you want to keep living with someone you hate and being in a relationship with them, it is up to you to readjust your mindset toward them.
To learn what to do if you dislike your spouse, focus on their positive parts. All their traits can't be all bad now, can they? There must be some redeeming qualities about them. That's an excellent place to focus your attention.
7. Reinforce positive behavior
Now that you have identified what you don't like about them and you have brought them up to speed, there's something you can do to encourage your spouse to begin that long stage of compromise.
When they do something you like, take some time to appreciate and praise them. Let them know that your eyes are open, not only to the negatives but to the positives as well. This would make them feel appreciated and they'll do their best to keep you happy.
Related Reading: 

8 Ways to Show Appreciation to the Love of Your Life
8. Avoid the blame game
Pointing fingers is the only thing that can make this situation worse than it currently is. If you spend the rest of your time yelling at your partner, pointing fingers at them, and making them feel inconsequential, they may react in a way that you would disapprove of.
As much as it lies within you, this is not the time to start pointing fingers and looking for the next thing to blame them about. They'd only get defensive and prickly, and this would make them worse than they were before you started with the blame game.
Research shows that blame in intimate relationships ultimately evokes negative reactions. One of the things to do if you dislike your spouse is to avoid playing that blame game with everything inside you.
9. Talk to someone else
When you are trying to figure out what to do if you dislike your spouse is like a ticking time bomb. Any misstep at this stage can blow your relationship into a million tiny splinters.
At this time, seeking counsel from others isn't a terrible idea. Are there trusted friends and experienced family members you can bear your heart to? If there are, take some time to let them know how you feel.
Their counsel in this context can help you to fix your relationship.
10. Consider counseling
Counseling is the most informed way to figure out what to do if you dislike your spouse. Sometimes, you may have to work with a professional to completely understand what's going on with you and why you are suddenly beginning to dislike your spouse.
Counseling is a great way to get over these unpleasant feelings you have. Then again, if your partner feels up to it, you may go for counseling as a couple.
Summary
At some point, you may find yourself resenting your spouse for many reasons. This doesn't make you a devil, as it is normal to feel irritated under specific conditions.
However, when these feelings of intense hate linger over an appreciable amount of time, you may want to probe deeper and discover precisely what is going on with you.
Use the coping strategies we discussed if you believe the relationship is worth fighting for.
Share this article on
Want to have a happier, healthier marriage?
If you feel disconnected or frustrated about the state of your marriage but want to avoid separation and/or divorce, the marriage.com course meant for married couples is an excellent resource to help you overcome the most challenging aspects of being married.
More On This Topic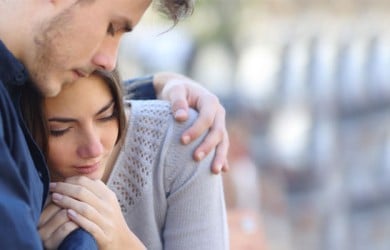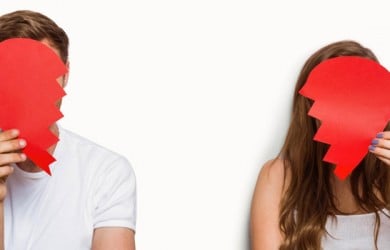 You May Also Like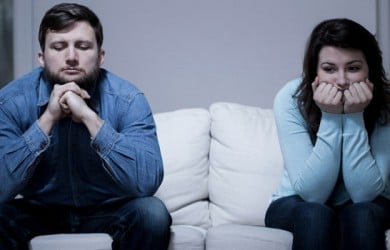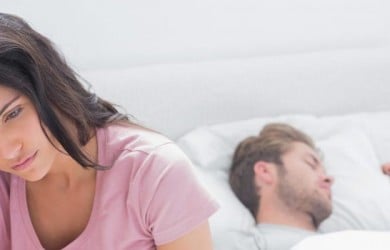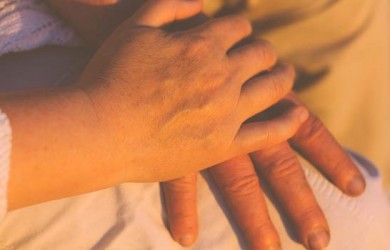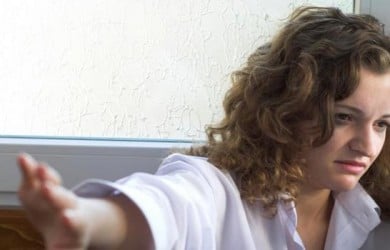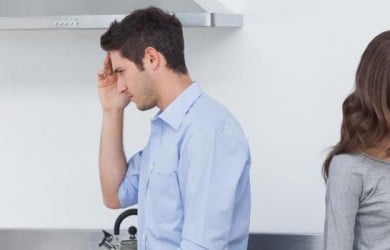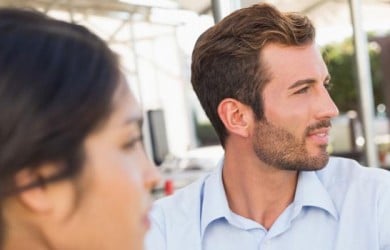 Popular Topics On Marriage Help