US Marriage Equality: History & Status
Marriage Equality USA is the name of an organization that was founded in 1996, also known by its acronym MEUSA. It is a registered non-profit organization run by volunteers with the purpose of promoting equality for the LGBTQ (lesbian, gay, bisexual, transgender, queer) community.
Their aim is to seek legalized same-sex marriage or equal marriage rights offered to LGBTQ couples and families.
In 1998, the organization started as Equality Through Marriage and had its first workshop named Marriage Equality 101 to educate the importance of marriage.
What is marriage equality
Marriage equality is a movement that strives to ensure that all individuals have the same rights and opportunities when it comes to marriage.
This includes the right to marry whomever they choose, regardless of gender identity or expression. It also ensures that the laws around marriage are fair for everyone, and that people have access to the same protections under the law as everyone else.
History of same-sex marriage and gay marriage in the US
In 1924, the first Society for Human Rights was established in Chicago for the legalization of gay marriage. This Society by Henry Gerber also introduced the first gay newsletter for the interest of the LGBTQ community.
In 1928, Radclyffe Hall, the English poet and author, published 'The Well of Loneliness' which gave rise to a lot of controversies. During World War II as well, the Nazis symbolized such men with the Pink Triangle badge and gave them to sexual predators.
In 1950, Mattachine Foundation was founded by Harry Hay as the nation's gay rights group in Los Angeles. The purpose was to improve the lives of the LGBTQ community.
In 1960, gay rights gained momentum, and people began coming out more than before to talk about the cause. The state of Illinois was the first to pass a law for decriminalizing homosexuality.
A few years later, in 1969, the Stonewall Riots took place. According to the sources, the Stonewall Uprising played a role in starting a vigorous gay rights movement in the USA and the rest of the world.
In 1970, some communities in New York City marched in commemoration of the Stonewall Riots.
In 1977, the Supreme Court came out with the ruling that Renée Richards, a transgender woman, has the right to play in the United States Open tennis tournament. Such power was a great way of providing human rights to the LGBTQ community. Sooner in 1978, Harvey Milk, an openly gay man, gained a seat in American public office.
In 1992, Bill Clinton came up with the "Don't Ask, Don't Tell" (DADT) policy giving gay men and women the right to serve in the military without disclosing their identity. The policy was not supported by the community and was repealed in 2011.
In 1992, the District of Columbia became the first state to legalize gay marriage and register as domestic partners. However, when same-sex marriage was legalized some years later, in 1998, the High Court of Hawaii passed a ban on gay marriage.
In 2009, President Barrack Obama gave the go-ahead to the Matthew Shepard Act, which meant all assaults based on sexual orientation were a crime.
So, when was gay marriage legalized in the US?
Massachusetts was the first state to legalize same-sex marriage, and the first such marriage was carried out on May 17, 2004. On this day, 27 more couples got wedded after gaining rights from the government.
In the USA and beyond
As of July 2015, all fifty states of the USA have equal marriage rights for same-sex couples and opposite-sex couples. On June 26, 2015, the Supreme Court of the United States ruled in favor of marriage equality, according to the majority opinion, and gave consent to same-sex marriage law.
This resulted in not only equal rights but also equal protection within the marriage union.
The 2015 Ruling
Ruling for LGBTQ marriage equality and the marriage equality movement read out as follows:
"No union is more profound than marriage, for it embodies the highest ideals of love, fidelity, devotion, sacrifice, and family. In forming a marital union, two people become something greater than once they were. As some of the petitioners in these cases demonstrate, marriage embodies a love that may endure even past death. It would misunderstand these men and women to say they disrespect the idea of marriage. Their plea is that they do respect it, respect it so deeply that they seek to find its fulfillment for themselves. Their hope is not to be condemned to live in loneliness, excluded from one of civilization's oldest institutions. They ask for equal dignity in the eyes of the law. The Constitution grants them that right."
Besides the USA, there are numerous other countries in the world that allow same-sex couples to marry. These include, among others, the Netherlands, Belgium, Spain, South Africa, Uruguay, New Zealand, and Canada.
Over time, the marriage equality act has gained acceptance. According to USA Today,
More than 500,000 same-sex couples in the United States are married, including about 300,000 who have wed since the 2015 ruling.
In one of the happiest videos below, look at the community's reaction after the long fight was won:
5 benefits of marriage equality
Here are a few benefits of marriage equality:
1. Financial benefits
One area that is of considerable significance to any married couple is finances and the aspect of sharing finances in marriage.
In the USA, there are a considerable number of Federal benefits and responsibilities which are applicable only to married people. When it comes to things such as pensions and social security, spouses can benefit financially. A married couple is treated as a unit in terms of joint tax returns and joint insurance policies.
2. Emotional benefits
After the laws for marriage equality, married people tend to enjoy emotional benefits and live longer than those who are not married. It is believed that withholding the right to be married is detrimental to the mental health of same-sex couples.
With marriage equality, they can enjoy the same kind of status, security, and recognition as their opposite-sex counterparts.
3. Benefits for children
In the Supreme Court ruling for marriage equality, the apparent inability of same-sex couples to produce children has not been deemed a sufficient reason not to marry. The verdict included the aim of protecting children obtained by other means in a same-sex marriage.
It is generally beneficial for a child to have parents with a legally recognized relationship, including legal benefits and legal protection.
4. Access to financial, health, and housing services
This includes pensions, health care benefits, and immigration rights – for same-sex couples and their families. This means increased stability for their families. Also, families will not have to worry about the discrimination that comes with being same-sex parents.
Related Reading: 

What Is Healthy Narcissism? Signs, Causes and Examples
5. Reduces stigmatization
Communities like Canada that have legalized gay marriage have seen a significant decrease in hate crimes and other negative attitudes towards the LGBTQ community.
This encourages more members of the LGBTQ community to openly express their identity and allows them to participate freely in society without fear of harassment or discrimination. This also makes it easier for members of the LGBTQ+ community to come out to their families and friends, making their communities stronger and more accepting of all people.
6. Provides legal protections
In most jurisdictions in Canada, it is only legal for two opposite-sex individuals to get married. This means that if a gay couple gets married somewhere outside of Canada, they will commit a criminal offense.
This could mean that they face heavy fines or even jail time if they return to the jurisdiction where they got married. By legalizing same-sex marriages across Canada, the government can ensure that everyone has the right to marry the person they love without the fear of breaking the law.
The legal status of marriage equality in different countries
There is a lot of discussion about LGBTQ marriage equality around the world, and many people are wondering what the legal status of it is in different countries. Let's take a closer look at the current situations in Canada, the USA, and the UK.
In Canada, same-sex marriage became legal across the country in 2005. All couples that get married in Canada now have the same rights as heterosexual couples do, including the right to have joint custody of children and the right to adopt children.
However, religious organizations are banned from discriminating against gay or lesbian couples, ,and same-sex unions cannot be recognized for the purposes of immigration or adoption in most provinces. In 2015, Canada's Supreme Court ruled that all marriages between same-sex couples are valid across the country.
When it comes to US marriage equality, the right to same-sex marriage is still a controversial issue. While 30 states currently allow gay and lesbian couples to get married, the federal constitution still considers marriage to be a union between a man and a woman.
This means that gay couples are unable to obtain the same legal protections as straight couples can, like joint custody rights or the ability to adopt children. In 2015, the Supreme Court ruled that same-sex marriage bans are unconstitutional in all 50 states.
However, the ruling did not address the issue of whether gay marriage is a constitutional right, so it has not yet been fully made into law.
In the UK, marriage laws have been gradually changing over the past few years. Gay marriage has been legal in the UK since 2014 when Scotland became the first country in the UK to legalize it.
There are now five countries in the UK where same-sex marriage is legal – Wales, Scotland, Northern Ireland, England, and Wales. Marriage licenses for same-sex couples are also available in 28 of the 32 counties in England, and gay marriage ceremonies are now held in many churches across the UK.
Related Reading: 

What is a Marriage License and Why Is It So Important?
Does everyone benefit equally from marriage?
Many people believe that marriage is an outdated institution that is no longer relevant to modern society. They claim that it is a waste of time and resources to set up a huge ceremony just for two people to marry. Some people even claim that marriage promotes discrimination and inequality.
But is this really the case? Do all married couples benefit from marriage equally?
Marriage is important not just for couples themselves but for society as a whole. It offers strong social support and benefits, which help to strengthen families and communities.
It has been said that one "happy" marriage can save more than $100,000 per year by improving the mental and physical health of the couple. Research also shows that children who grow up with married parents are more likely to succeed in school, avoid criminal activity, and become financially independent.
However, not all marriages are equally beneficial or happy. There are a number of factors that can make marriage less beneficial for couples than it could be.
These include conflict between partners, financial difficulties, mental health problems, substance abuse, and infidelity. Each of these factors can have a negative effect on the health of the marriage and compromise the couple's ability to support each other.
Premarital counseling can help to prevent these problems from occurring. It can give couples a chance to discuss their expectations for their marriage and identify any areas where their relationship may not be as strong as it should be.
Furthermore, it can help to clarify the responsibilities of each party and encourage open communication between the two of them.
Takeaway
The legalization of gay marriage has been a long far-fetched fight. But there couldn't be happier news that all the efforts, fights, and difficulties were worth it. It's a win!
Share this article on
Want to have a happier, healthier marriage?
If you feel disconnected or frustrated about the state of your marriage but want to avoid separation and/or divorce, the marriage.com course meant for married couples is an excellent resource to help you overcome the most challenging aspects of being married.
You May Also Like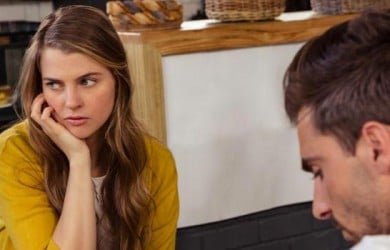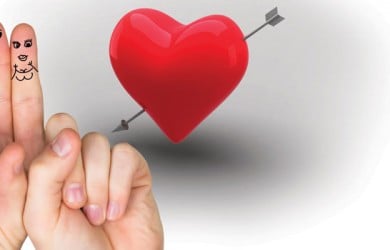 Recent Articles
Popular Topics On Married Life