7 Signs of Internalized Homophobia and How to Manage It
Hate or love? Bias or tolerance? Which do you choose, and is it a consistent choice? We are all capable of experiencing the dark side of human nature, and yet, we often forget how much harm we do to ourselves, let alone others. So, how can you fight internalized homophobia?
What is internalized homophobia?
If you look at the American Psychological Association's definition of internalization, you'll see that it's "the nonconscious mental process by which the characteristics, beliefs, feelings, or attitudes of other individuals or groups are assimilated into the self and adopted as one's own."
Applying that concept to the internalized homophobia definition and you get something that happens when people take on the beliefs of homophobia from those around them.
In short, they hate or fear anyone from the LGBTQ+ community because they have been influenced by those around them. This can happen to anyone, regardless of whether they are straight or gay.
Although interestingly, some new research now suggests that homophobic people often have attachment issues. As this article on homophobic people often having psychological issues further explains, people with "fearful-avoidant attachment styles" tend to be more homophobic.
Regardless, let's not forget the impact of society and culture. As the article also quotes, "Homophobia is a culture-induced disease." We can therefore assume that even people with attachment issues could avoid the painful feelings of homophobia in a tolerant and welcoming culture.
So, what percentage of people are homophobic? As you can imagine, it varies by country, although this Bloomberg article on the global map of homophobia states that 60% of Americans believe society should accept homosexuality. Is that enough?
And click to view the map of homophobia per country in 2023.
7 signs of internalized homophobia
Whether you are straight or from the LGBTQ+ community, any of these points could be you if you suffer from this internalization:
1. Nervous or embarrassed around people from the LGBTQ+ community
What's internalized homophobia if not adopting others' beliefs and thoughts? With that in mind, you'll feel a deep inner dissonance which often translates to nervousness or embarrassment.
Essentially, as an LGBTQ+ member, you are forced to hold the belief that you are homosexual whilst also holding the belief that there's something wrong with homophobia. Such dissonance leads to anxiety and general distress.
2. Feeling trapped by heterosexual rules
As humans, we are, by definition, biased, and so there will always be a community that takes charge. In this case, society tends to order itself around heterosexual rules and assumptions.
As a non-profit for emotional health explains in their article on understanding discrimination, we are all hard-wired to organize people into groups while looking for those with the most power and resources.
Sadly, this further compounds the problem as we then become intolerant of those who are different. Whether you're gay or straight, this can mean not letting yourself be yourself.
3. Supporting anti-homosexuality statements and movements
Whether you are outwardly gay homophobic or simply harbor discrete thoughts, you'll likely come out with anti-gay comments, almost without knowing it.
The subconscious is a powerful thing and can make you react with narrow-minded and insensitive words.
4. Spreading condemning gossip and hate talk against LGBTQ+
For some, the above point can be taken even further, such that people actively spread hate. This can portray itself as supporting anti-gay articles on social media, for example.
Another way this can show itself is by blocking LGBTQ+ people from working. For instance, spreading untruthful comments about a gay babysitter to make sure they aren't hired in your neighborhood.
5. Not acknowledging same-sex partners publicly
The interesting question is, "Can gay people be homophobic." The short answer is that anyone can be homophobic.
For some researchers, as this ScientificAmerican article on homophobes might be hidden homosexuals states, it seems that being overly homophobic could hide gay tendencies.
In other cases, gay couples feel too afraid or uncomfortable to come out publicly.
6. Feeling ashamed of own sexual desires towards the same sex
Shame is a powerful emotion that can destroy you. Not only does it make you feel like you are the worst person in the world, but it also pushes you to fall in on yourself. As such, you lose the ability to help yourself or move forward.
All this shame can trigger increased self-judgment and a greater focus on your insecurities. With time, you become a wreck of a person who might also pick up aggressive defense mechanisms.
7. Avoiding anything to do with LGBTQ+
If you're gay homophobic, you might naturally avoid LGBTQ+ people. While in most cases that might be possible, this approach will be strained if you find yourself with a gay boss or even a gay plumber who comes around.
Naturally, you don't always know who's who, but actively ignoring a community further enforces your biases. With time, you might discover other equally damaging biases and gradually fill yourself with hate.
This doesn't lead to a happy and fulfilled life.
Watch this video to learn more about cognitive dissonance:
How to deal with internalized homophobia?
What is internalized homophobia, if not isolation, shame, and depression? Overall, it's debilitating because we hate ourselves and those around us.
If you are gay yourself, the internal work starts by first exploring your beliefs with a lot of self-care to support you. Secondly, it's about getting the support you need to find healthy beliefs that don't cloud you in shame.
If you are straight, the work is similar. You would also need to explore and articulate your beliefs around hating others. This might eventually lead you to discover that you're gay yourself or that you harbor fears of relationships.
Either way, if you can't be welcoming of others, no matter how different they are, there will always be a part of you that you hate. Instead, learn to embrace life and its differences and make peace with yourself through individual or couples counseling.
So, is it okay to be homophobic? A better question would be, is it okay to hold hate within you?
In the end, hate eats you up like a poison.
How can you support a loved one navigating internalized homophobia?
Someone working through internalized homophobia needs to feel valued and heard. So, simply be there and listen to them without trying to fix them. These things take time.
When they're ready, slowly introduce them to LGBTQ+ friends, as this is a great way to show them that we are all the same underneath. Moreover, if your loved one is gay, they can listen to other people's stories of dealing with homophobia and standing up for themselves.
The more you leverage the community, the less your loved one will feel alone. Moreover, they'll start feeling braver and ready to face the world.
Some commonly asked questions
Here are the answers to some questions that can help you get some clarity on internalized homophobia:
What does internalizing homophobia do to you over the long term?
First, what does internalized homophobia mean? In summary, it's when people take on the beliefs and thoughts of those around them who hate or fear gays. Deep down, this isn't their belief though.
Holding conflicting beliefs leads to, initially, discomfort. This quickly starts growing into anxiety, stress, anger, and shame. It can become so bad that people isolate themselves and fall into depression and even suicide.
The internalized homophobia definition states that both gays and straights can take on the belief that gays are bad. It's equally harmful but for slightly different reasons.
So, can gay people be homophobic? Yes, they can fight their inner desires, which can make them the most aggressive and disparaging homophobes. Not only do they deny who they are, but they are also blocking their natural emotions.
Straight homophobes also feel the impact of hate. Whether it comes from a dysfunctional approach to relationships or from living the impact of family generations of hate, homophobia shuts people off from the diversity of life.
Don't let internalized homophobia ruin your life
Anyone can be homophobic, and anyone can fight it. We can all learn to be more tolerant of ourselves and with each other. Of course, it takes a bit of work to redefine our beliefs, and, in some cases, you might need couples counseling or individual therapy.
How to deal with internalized homophobia is about educating yourself while exploring and redefining your beliefs, often with a counselor. It also helps to get to know LGBTQ+ people so that you can experience that we are all just doing our best in this life.
Tolerance isn't just good for society; it also promotes positive mental and emotional health. Isn't it much more pleasant to live a life of positive thoughts and compassion rather than negative ones?
Or, as the Dalai Lama would say, "If you want others to be happy, practice compassion. If you want to be happy, practice compassion".
Share this article on
Want to have a happier, healthier marriage?
If you feel disconnected or frustrated about the state of your marriage but want to avoid separation and/or divorce, the marriage.com course meant for married couples is an excellent resource to help you overcome the most challenging aspects of being married.
Learn More On This Topic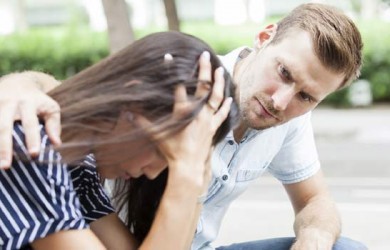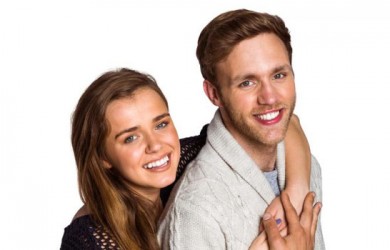 You May Also Like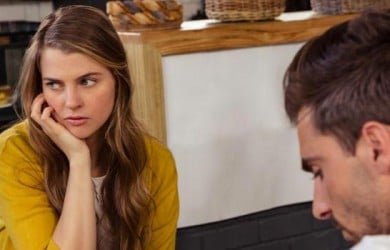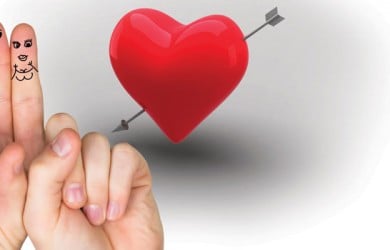 Recent Articles
Popular Topics On Married Life