What You Should Know About Same-Sex Marriage
Over two dozen countries around the world have legalized same-sex marriage, and another group "recognizes" same-sex marriage. But what is same-sex marriage exactly, and what does "recognizing" mean? This controversial area has been in the news lately, so let's look into what this all means.
We have assembled a team of people familiar with same-sex marriage to help explain a bit about the history and current state of this rather new marital area so that you will know all about what same-sex marriage is.
First off, same-sex marriage is exactly what it sounds like: the legal marriage between two individuals of the same sex. The United States Supreme Court ruled in 2015 that same-sex marriage was a constitutional right, and therefore legal in all fifty states. Before 2015, some individual states had legalized it, but it when the Supreme Court made its historic ruling, it became the law of the land.
Noted constitutional law scholar, Eric Brown, enthusiastically recalled that decision, "I will never forget that October day. It was as historical and as important a decision as any of the earlier Civil Rights rulings by the Civil Court. By making it a right, same-sex married couples had the same rights as other married couples.
Now they could become eligible for spousal benefits in the workplace, for social security, insurance, and when filing income tax. Legally, same-sex couples could become "next of kin" when it came to filling out official forms and making medical decisions. The whole landscape changed with the very important Supreme Court ruling."
Legal in the eyes of the law everywhere including rather conservative states
Peter Granston, a textbook writer in his 40's, had been living with his partner, Richard Livingston, a pulmonary surgeon, for over a decade.
Peter told marriage.com, "I cried. I actually cried when I heard the Supreme Court decision. Richard and I had actually travelled to and gotten married in 2014 in Massachusetts, but our marriage was not recognized in our home state. All of a sudden we were legal in the eyes of the law everywhere including our rather conservative state. I immediately started planning a large formal wedding celebration at a local club."
"That way everybody–colleagues from work, lifelong local friends, family, everybody could come to the most awesome party."
He continued enthusiastically, "And what a day it was. We spent a small fortune because this was a once in a lifetime event. We wanted everybody who had been part of our lives to celebrate our legal marriage with us. We pulled out all the stops: the champagne fountain, caviar and blinis, a live band. We danced until the sun came up."
Sharing the same rights to privileges as other married citizen
Gloria Hunter, 32, is a true-blue skilled surfer who works as a pilot with a major airline. "I never gave marriage much thought at all, since my education and training stressed cool, analytical thinking.
I knew that marriage was not a possibility, so I basically dismissed it as one of life's impossibilities, as something that could be enjoyed by others, but not me since my partner of eight years, Michelle, is a woman.
It never really bothered us until I was hurt in a surfing accident, hospitalized, and Michelle was not allowed to see me because hospital regulations strictly forbade any but close family members to visit. She spoke forcefully, "Michelle was outraged. I had no family members within two thousand miles, and the love of my life could not even visit?
Luckily, I was discharged within a few days, but while I was lying on that hospital bed, I realized that in another state we could get married, and I would never have to deal with this sort of discrimination from a hospital again. Smiling broadly, Gloria continued, "We looked at different wedding locations in the states where same-sex marriage was legal, but for one reason or another, we never could agree.
In the midst of our trying to find a place, the Supreme Court decision was made. Let me tell you about our wedding: we got married on a beach with 150 of our friends and family in attendance, and we spent our honeymoon surfing in three different oceans.
While that was wonderful, what is even better for me, and for all citizens, is that we now share the same rights to marital happiness and privileges like hospital visitation, as every other married citizen. That is true equality."
On the flipside, there is a mountain of paperwork and red tape
Same-sex marriage, of course, is not a worldwide right, but what happens when one partner is a citizen of the United States and the other partner is not? In the past, there was no possibility of a same-sex marriage, but now it can be done. Of course, there is a mountain of paperwork and red tape.
Bruce Hoffmeister, 36, met his long-time partner, Luis Ecargon, 50, at a Spanish language school in Cuernavaca, Mexico. Bruce laughed when recounting exactly how they met. "I was asked by my teacher to go to the office to arrange being placed in a lower level class because I could not understand a word that was said.
Luis was the administrator in charge and once he heard me try to speak in Spanish, he placed me at the lowest level. I spent three months trying to learn, and by the end, I was semi-okay. Luis was at the completion ceremony, came over to congratulate me and mentioned he'd be in Los Angeles the following month. I asked him to give me a call when he would be in L.A., and the rest is history.
We both commuted between countries for years because of visa restrictions." Luis added, "the frequent flier miles we racked up during that time paid for around the world honeymoon! Now, my paperwork is filed with Immigration and I can legally work here." A U.S. citizen can apply for a residency permit (the so-called "green card" for his or her foreign spouse now. This explains the process and forms.
The takeaway
Same-sex marriage is still somewhat controversial in some circles. However, roughly two-thirds of Americans are not opposed to it. Life, liberty and the pursuit of happiness are words found in the Declaration of Independence, marriage for all Americans regardless of sexual orientation is now a fundamental civil right.
Share this article on
Want to have a happier, healthier marriage?
If you feel disconnected or frustrated about the state of your marriage but want to avoid separation and/or divorce, the marriage.com course meant for married couples is an excellent resource to help you overcome the most challenging aspects of being married.
Learn More On This Topic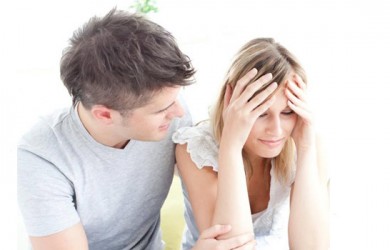 You May Also Like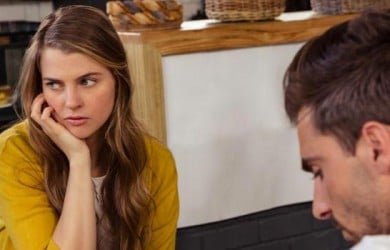 Recent Articles
Popular Topics On Married Life