What Is a Hopeless Romantic? 15 Signs You Might Be One
Have you ever heard the expression "hopeless romantic?"
Maybe someone has said that you are one or you've thought that your partner might fall into that category. Maybe you aren't sure about the hopeless romantic meaning.
Read this article to learn all about what is a hopeless romantic and the telltale signs of being one:
What is a hopeless romantic?
Here's an attempt at a hopeless romantic definition and what hopeless romantic means.
A person described as a "hopeless romantic" generally has a big heart. They always see the best in people, especially their romantic partners or with whom they hope to get romantic.
To define hopeless romantic more elaborately,
They tend to put their prospective partners on a pedestal

They don't see any of their faults

They fill in the gaps in their story with imagined wonderful traits and deeds
Because of this, hopeless romantics get hurt more than the average person, more-cautious people who do not plunge head-first into relationships.
Is it healthy to be a hopeless romantic?
There are two sides to most things, including being a hopeless romantic.
Hopeless romanticism entails a positive outlook toward life, which can help them look forward to what life offers. It helps keep negative thoughts at bay.
They can bounce back from heartbreak as they believe that their true love is just around the corner. They don't sit in a negative headspace for too long.
However, hopeless romantic traits also involve a certain aversion to facing harsh truths. The optimism that is part of the hopeless romantic's definition can lead to a blindspot that makes them miss the harsh reality.
The hopeless romantics can fare well in this world if they don't take things too far. When a situation or relationship is marred with difficulties, there should be an ability to face reality and handle it with strength and conviction.
15 signs of a hopeless romantic
Hopeless romantics are sometimes easy to spot when verbally expressing their views on love. However, there are others whose actions reveal this aspect of their personality.
Are you a hopeless romantic or are you with someone who could be one?
Here are some hopeless romantic signs that can tell you whether someone is a hopeless romantic or not. If you notice these signs you're a hopeless romantic or you are with someone who is one:
1. You are an optimist
In general, what does it mean to be a hopeless romantic?
Hopeless romantics are optimists in all parts of their lives, not only concerning love. This is a rather endearing personality trait and one that is pleasant to be around.
They see everything sunny-side-up and rarely cast a critical eye around them. Furthermore, research shows that staying optimistic can positively affect one's physical and mental health.
Another job/apartment/love story is "just around the corner," so they are usually happy, hopeful people.
2. You believe in love at first sight
If you are wondering, "What is a hopeless romantic," the answer may lie in their belief in the concept of love at first sight.
A hopeless romantic usually thinks you can instantly fall in love with someone. They think that as soon as they look at the person they are meant to be with, they will fall in love.
A study by James Andrew Grant-Jacob shows how love at first sight holds true for some people and what makes it possible.
3. You believe in the idea of soulmates
Examples of hopeless romantics include those that believe in the concept of soulmates.
Hopeless romantics believe that you and your true love are two halves of a whole. They believe you and your lover are roaming the earth as incomplete selves until you meet and complete each other.
The idea of soulmates is based on the belief that you are fated to be with someone. "What is a hopeless romantic" can be answered by a person's reaction to the idea of soulmates.
4. You believe in the idea of a one true love
In a world full of options and trial-and-error in relationships, hopeless romantics still hold onto the idea that there is only one person in your life that you can genuinely love.
Even when faced with devastating heartbreak, hopeless romantics can bounce back by reminding themselves that the real love of their life is just around the corner.
5. Love takes priority for you
What is a hopeless romantic man or woman can be understood by whether love is the main priority in someone's life? They give romantic relationships the utmost importance and seek a lot of validation from them.
Hopeless romantics are the ones that would pick love over everything else in life as they think that everything is possible if they have love in their life.
6. Breaking up with someone is hard for you
When love is the center of someone's life, breakups can be extremely hard to deal with. That's what happens to hopeless romantics.
Hopeless romantics find it difficult to deal with breakups as they often imagine staying with their partner in the long run. It is a hard adjustment to face that a romantic relationship may not be worth saving.
Watch this video to learn whether you should break up or stay in a relationship:
Related Read: 

20 Common Reasons for Relationship Break-Ups
7. The single life is not for you
Hopeless romantics flourish when there is love in their life. Single life is stressful as they constantly feel that something is missing in their life.
Wondering what does hopeless romantic mean?
Hopeless romantics want love in their life and cherish romantic relationships. In the absence of these, hopeless romantics can feel uninspired and low.
Related Read

: 

25 Unexpected Benefits of Being Single
8. You love romantic movies
Hopeless romantics love a good love story on screen and they endorse hopeless romance to anyone and everyone around them.
They are perfect Hallmark movie consumers. Their favorite? Anything by Nicholas Sparks, or films like "Love, Actually," "The Holiday," or "Valentine's Day."
They have a soft spot for hopeless romantic characters who believe in true love.
Being a hopeless romantic, they watch them over and over and can repeat the dialogue by heart. It's cute until it becomes annoying to the non-hopeless romantics around them! Veronica Hefner and Barbara J. Wilson have shown that these movies can enhance one's belief in romantic love.
Related Read

: 

40 Best Romantic Movies of All Time
9. You love giving and receiving flowers
The hopeless romantic sees the flower-delivery guy come into the office with a big bouquet of red roses and their heart rate quickens.
One of the signs you are a hopeless romantic is your penchant for flowers. If you have a passion for flowers and all things floral, then you have one of the classic characteristics of a hopeless romantic.
It's not their birthday or any other special occasion, but they still reserve hope that that impressive arrangement of long-stemmed roses is for them.
Why not?
You will never run out of occasions where a hopeless romantic will show little gestures like giving fresh, elegant flowers to bring a luminous smile to your face.
10. You are an emotional ball of mush
A hopeless romantic person makes for a tiresome dog owner, as they constantly fret about whether the dog is getting enough love and is lonely when they leave for work.
If their best friend complains about her boyfriend, rather than tell her to dump him, the hopeless romantic always sees the silver lining and remains convinced that one day, the boyfriend will change and things will work out for them.
11. You see beauty in everything
Seeing the charm in every little thing around them is part of the answer to the question, "What does it mean to be a hopeless romantic?" You might think it is a weed growing out of the crack in the sidewalk; to the hopeless romantic, it is a flower-to-be.
The hopeless romantic remains optimistic that, even if the person has had six bad relationships behind them, the seventh will be "the one."
12. You enjoy one-on-one time
A toss-up between a long walk or a shared bubble bath, hopeless romantics love spending time with their partners.
Even though you may like meeting others with their partners, as a hopeless romantic, you will prefer spending one-on-one time with your partner.
You cherish moments when you and your partner can talk to each other, share precious moments or enjoy each other's company when no one is around.
13. You are over excited about first dates
They will spend an extraordinary amount of time thinking about their outfit, makeup, and perfume and rehearsing what they say and discuss.
They have an adorable level of enthusiasm that makes their friends smile.
Related Read

: 

100 First Date Ideas to Make Your Date Memorable
14. You are hopeful post-failures
The great thing about hopeless romantics is that a relationship failure never dissuades them. "I'm one step closer to finding my better half," they will say after a breakup.
15. You make efforts to make your relationship better
Hopeless romantics constantly work on improving their relationship because they have specific expectations about what they require.
And when they find a good match, they make sure to keep things happy and hot.
They are willing to put in the effort necessary to create a good relationship that will remain good over the long term. They will be more willing to go for relationship counseling.
Check out this video to learn how to make your relationship better:
Hopeless romantic vs. hopeful romantic
A hopeless romantic usually has highly unrealistic expectations of love and is usually in denial about the harsh realities of life. They believe in destiny and idealize love at all times.
Hopeless romantics can often get their hearts broken as they end up ignoring red flags because their optimism often makes them blind to these.
On the other hand, hopeful romantics decide daily to remain optimistic about love, even though they are firmly aware of the harsh realities of heartache and relationships. They have much more realistic expectations of love and realize that love requires work because it can go wrong.
FAQ
Do hopeless romantics fall in love fast?
Yes, hopeless romantic guys and girls fall in love fast as they are in love with the idea of love itself. They can get carried away with their feelings and jump straight into deep love with someone in their life.
Hopeless romantics, by nature, are not cautious in love. They usually don't take the time to assess their compatibility, and their unrealistic optimism can help them fall in love with someone quickly.
In a nutshell
What is a hopeless romantic woman or man can be easily understood if we notice how they act in relationships and their life priorities.
The optimism of hopeless romantics can help them combat the negative in challenging situations. However, the same trait can make them overlook the faults in their relationship. Moderation is what is required.
Share this article on
Want to have a happier, healthier marriage?
If you feel disconnected or frustrated about the state of your marriage but want to avoid separation and/or divorce, the marriage.com course meant for married couples is an excellent resource to help you overcome the most challenging aspects of being married.
Learn More On This Topic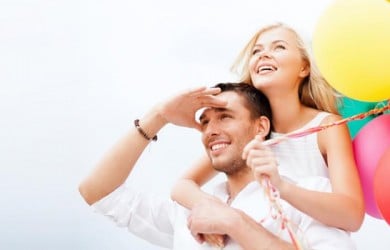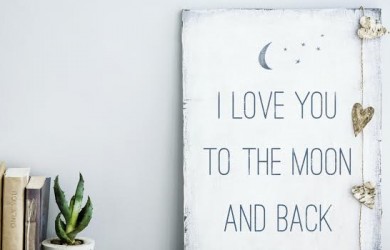 You May Also Like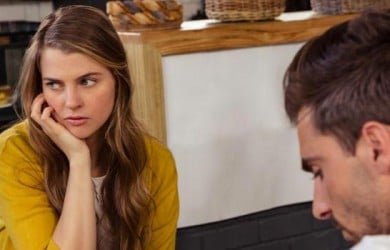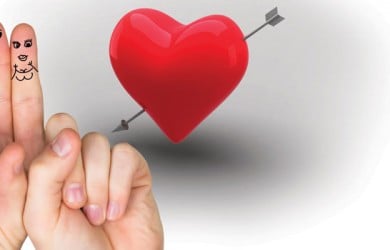 Popular Topics On Married Life